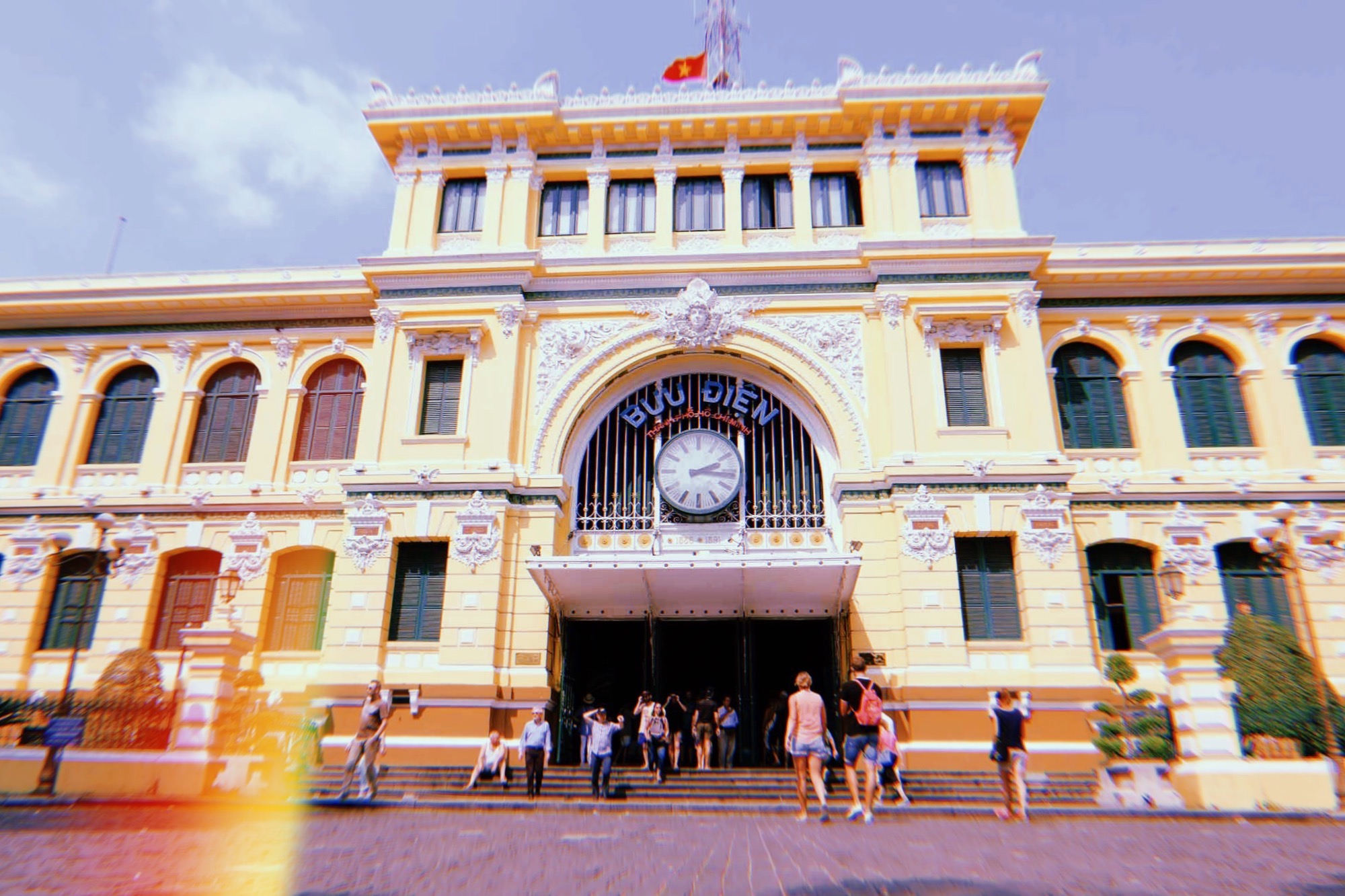 When I came back from Vietnam I was absolutely excited about everything I had seen and experienced, but also it was a bit overwhelming trying to deal with the material I had gathered. Too many photos. Digital cameras made that to us… ok, ok… maybe not to all, but it definitely happened to me.
Also life gets in the way. You know that feeling, right?
Anyway. These days I have found myself go through all my photos and videos and stories (and everyone else's as it appears that everyone has been to Vietnam lately) and I'm going to try to share with you a bit of the things I visited, the foods I tried and the roads I roamed. Starting today with the lovely Saigon's Post Office.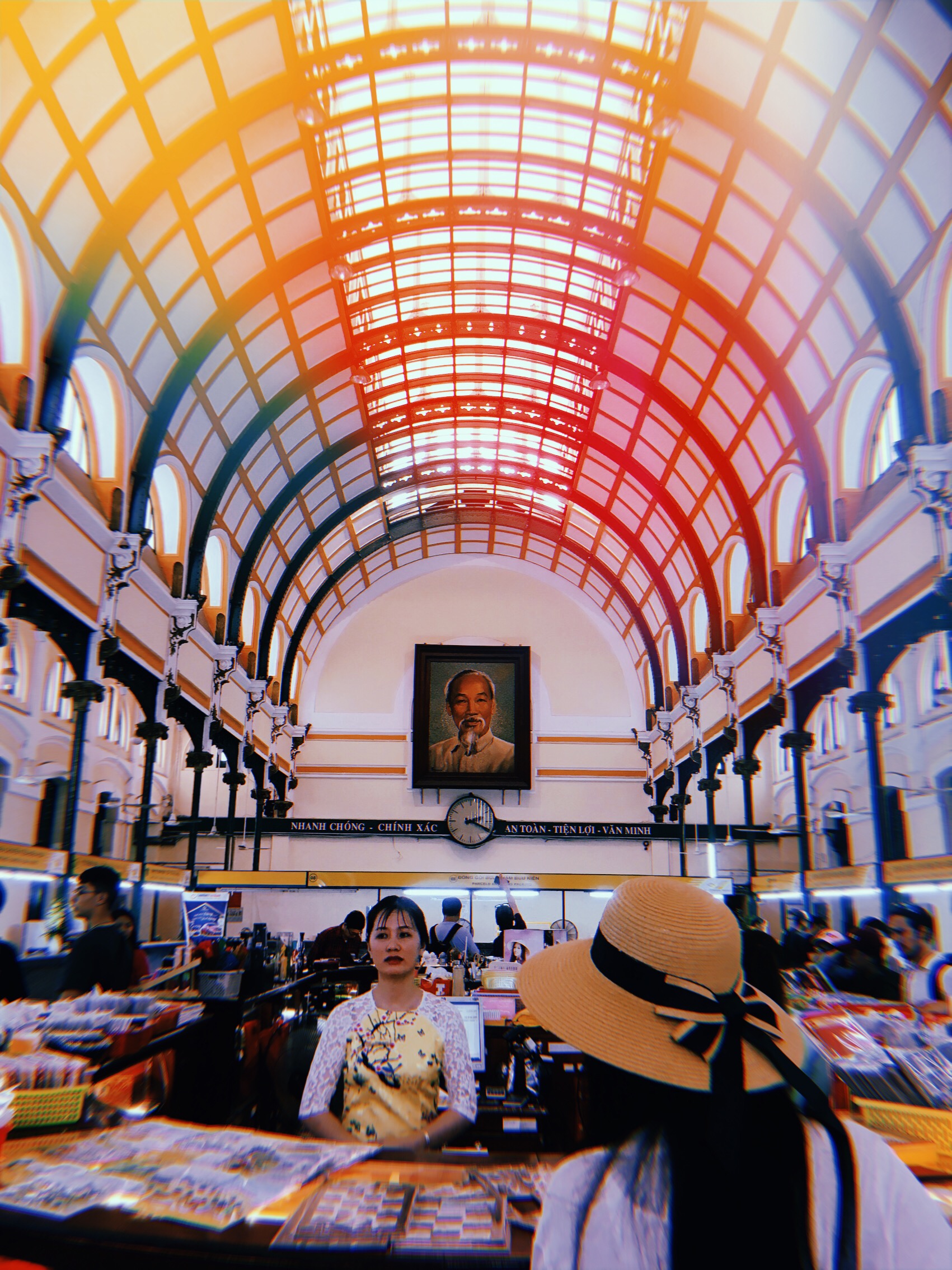 It was designed by Alfred Foulhoux, between 1886 and 1891, it is perhaps the grandest post office in all of Southeast Asia.
The architecture is distinctly French, arched windows and wooden shutters, and there's the ubiquitous Ho Chi Minh portrait.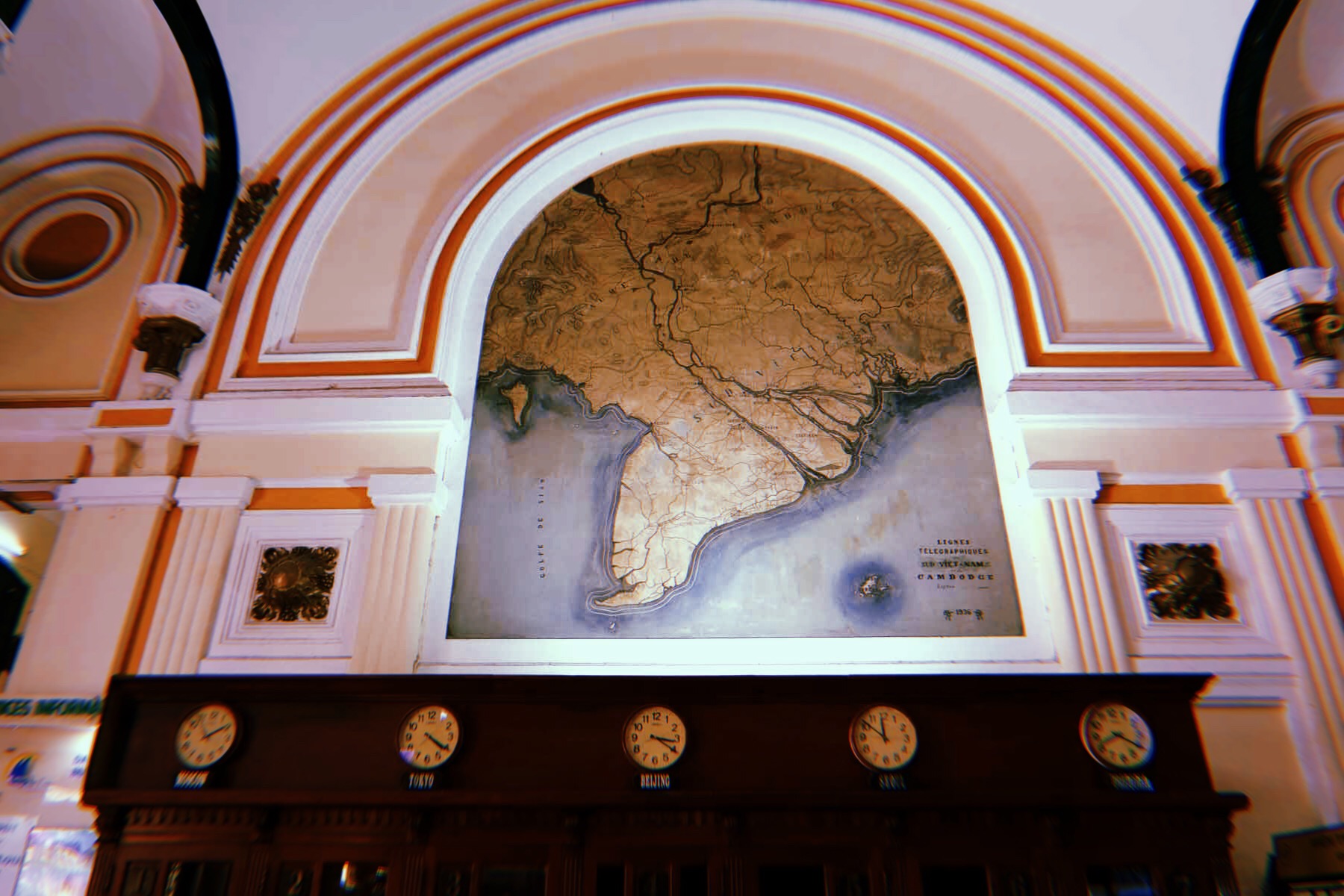 There are also two painted maps that were created just after the post office was built, the first one located on the left side of the building is a map of Southern Vietnam and Cambodia titled Lignes telegraphiques du Sud Vietnam et Cambodge 1892. The second map depicts greater Saigon is titled Saigon et ses environs 1892.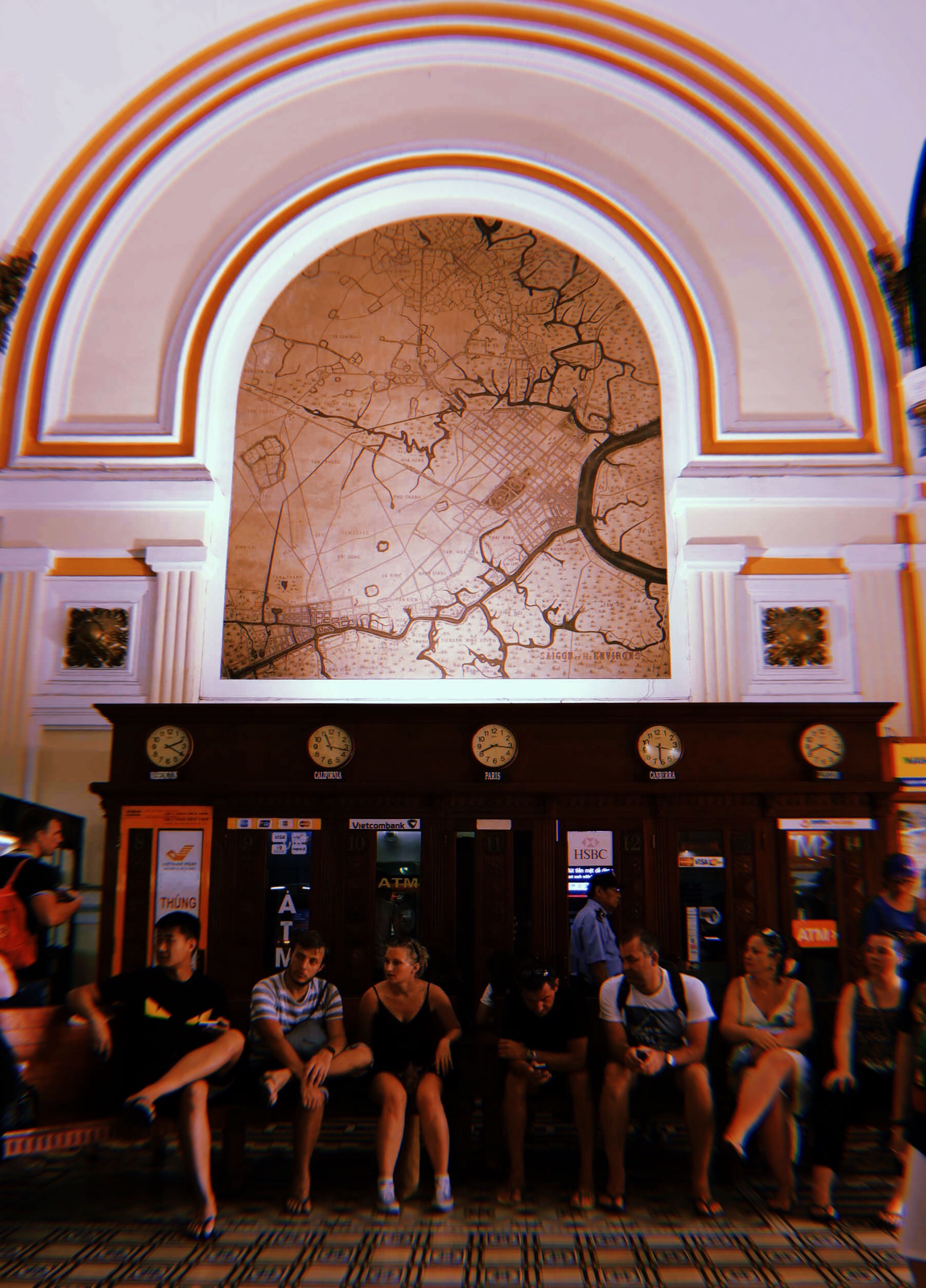 It's worth noticing that the post is still functioning as such, so make sure to bring along your address book and if you don't want to pay overpriced postcards, i recommend you also bring your own, as souvenirs and postcards here are a bit more expensive! (As it usually happens in these cases).
Enjoy!
Open: Daily 07:00 – 19:00
Location: 2 Cong Xa Paris, Ben Nghe, District 1, Ho Chi Minh City
Tel: +84 83 822 1677
.