[English below]
Si alguna vez habéis visitado València y habéis pedido una recomendación sobre dónde comer una buena paella -o un buen arroz con cosas-, seguramente algún buen amigo os habrá recomendado visitar El Palmar. Por lo menos eso es lo que me sucedió a mí (gracias, Begoña). Gracias a esa recomendación finalmente visité la famosa Albufera valenciana, ese parque natural cuya estrella es el lago de agua dulce de más de 2.800 hectáreas, el mayor de España, pero en el que también encontramos plantaciones de arroz, humedales, dunas, playas y, por supuesto, cañas y barro… ¡apenas 10Km de la ciudad!
Un paseo por L'Albufera da para todo el día y hay un montón de maneras de llegar. Puedes hacerlo en coche, por supuesto (unos 10 min desde la ciudad), con las líneas 24 (a El Palmar) y 25 (a El Perellonet) de los autobuses urbanos de la EMT, o, mejor aún puedes hacerlo en bicicleta porque hay un carril bici paralelo a la carretera V-15 que cubre todo el recorrido.
Este fue nuestro itinerario en un día de invierno en el que hicieron 23 grados: Primera parada, visitamos la playa de El Saler para un baño de agua helada y secarnos al sol, delicioso. Segunda parada, comida en El Palmar (@ El Sequer de Tonica, para ser precisos). Tercera parada, recorrido a pie por los alrededores El Palmar. Cuarta parada, atardecer en el Embarcadero. Los días de invierno son bastante cortos, en lo que a luz se refiere, así que tal vez en verano, con días eternos, os de tiempo de visitar el Centro de Interpretación Racó de l'Olla, que tiene observatorios y una torre-mirador con vistas panorámicas, este es el sitio ideal para aprender más acerca de las abundantes aves del parque.
Aquí os dejo algunas de las imágenes del paseo, espero que podáis hacerlo pronto porque realmente es delicioso todo.
If you have ever visited Valencia and asked for a recommendation on where to eat a good paella -or a good rice with things-, surely a good friend recommended you visit El Palmar . At least that's what happened to me (thanks, Begoña). Due to that recommendation I finally visited the famous Valencian Albufera , that natural park whose star is the freshwater lake of more than 2,800 hectares, the largest in Spain, but in which we also find rice plantations, wetlands, dunes, beaches and, of course, reeds and mud (Cañas y barro, as in the famous Vicente Blasco Ibañez's book)… just 10 km from the city!
A visit to L'Albufera is the perfect day trip and there are plenty of ways to get there. You can do it by car, of course (about 10 minutes from the city), with lines 24 (to El Palmar) and 25 (to El Perellonet) of the urban buses of the EMT, or, better you can do it by bicycle because there is a cycle path parallel to the V-15 road that covers the entire route.
This was our itinerary on a winter day in which it was 23 degrees Celsius (crazy, I know): First stop, we visited La Devesa de El Saler beach for a cold bath followed by a warm sunbathing as there was no breeze, delicious. Second stop, lunch at El Palmar (@ El Sequer de Tonica, to be more precise). Third stop, improvised walking tour around El Palmar. Fourth stop, sunset at el Embarcadero. Truly spectacular.
Winter days are quite short, as far as light is concerned, so perhaps in summer, with eternal days, you will have time to visit the Racó de l'Olla Interpretation Center, which has observatories and a lookout tower With panoramic views, this is the ideal place to learn more about the park's abundant birds.
Here you have some of the images of the walk, I hope you can do it soon because everything is really delicious.
.
Playa de El Saler · El Saler Beach
La playa de El Saler es un arenal auténticamente virgen. Son 5Km de naturaleza, dunas y una playa muy tranquila. Cuenta con parking, carril bici, algunas mesitas para picnic a lo largo del recorrido y un restaurante en la entrada.
El Saler beach is a beautiful unspoiled sandy area. There are 5Km of nature, dunes and a very quiet beach. It has parking, a bike path, some picnic tables along the route and a restaurant at the entrance.
.
El Sequer de Tonica & El Palmar
El Palmar es un sitio maravilloso, una isla situada en medio del parque natural, rodeada de cultivos de arroz y de canales, en la que conviven muchos pescadores. Su población es de alrededor de 500 personas y hay un muchos sitios parar recorrer.
Al final del Carrer dels redolins está el restaurante en el que hasta ahora me he comido la mejor paella tradicional: El Sequer de Tonica. Tienen también una gran selección de arroces y otros platos. Se recomienda reservar.
ENG
El Palmar is a wonderful place, an island located in the middle of the natural park, surrounded by rice fields and canals, where many fishermen coexist. Its population is around 500 people and there are many places to visit.
At the end of Carrer dels redolins is the place where I have eaten the best traditional paella so far: El Sequer de Tonica. They also have a great selection of rice dishes and other dishes. Reservation is recommended.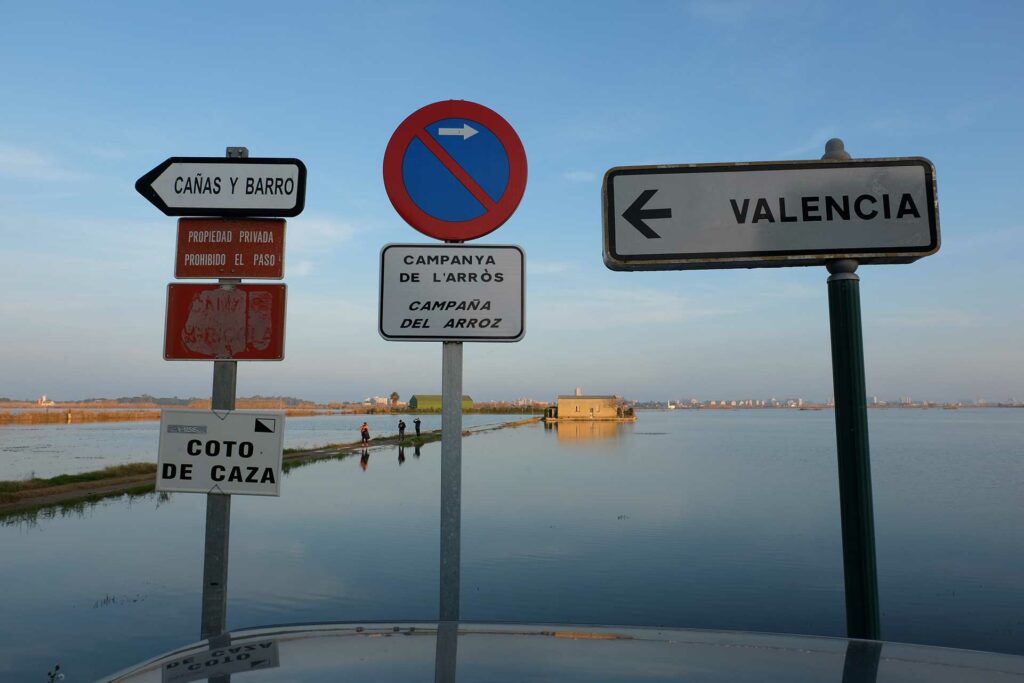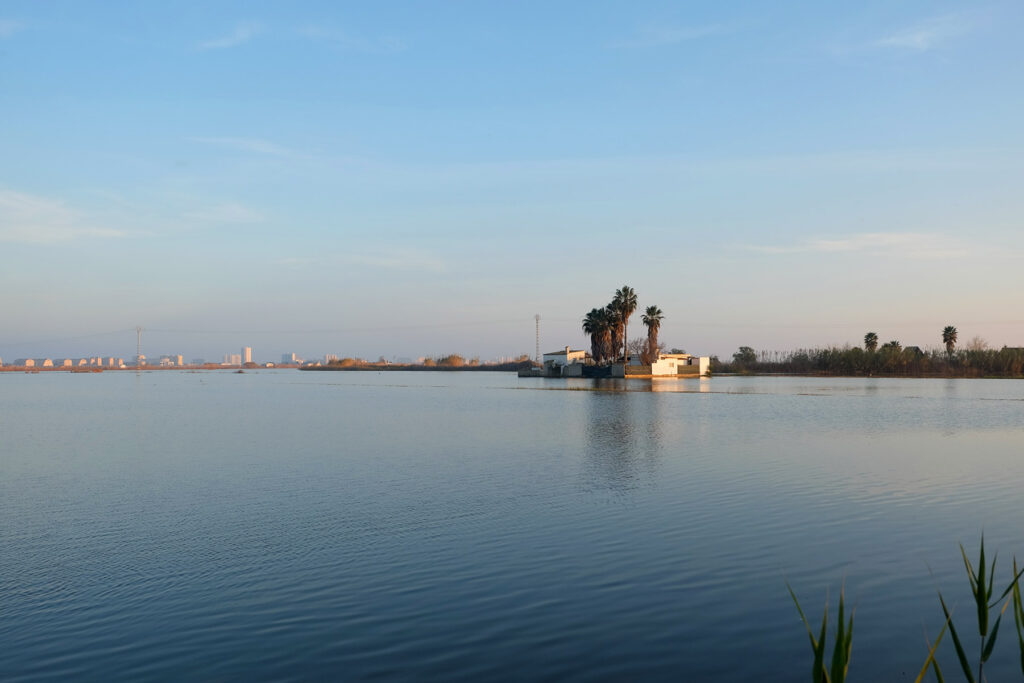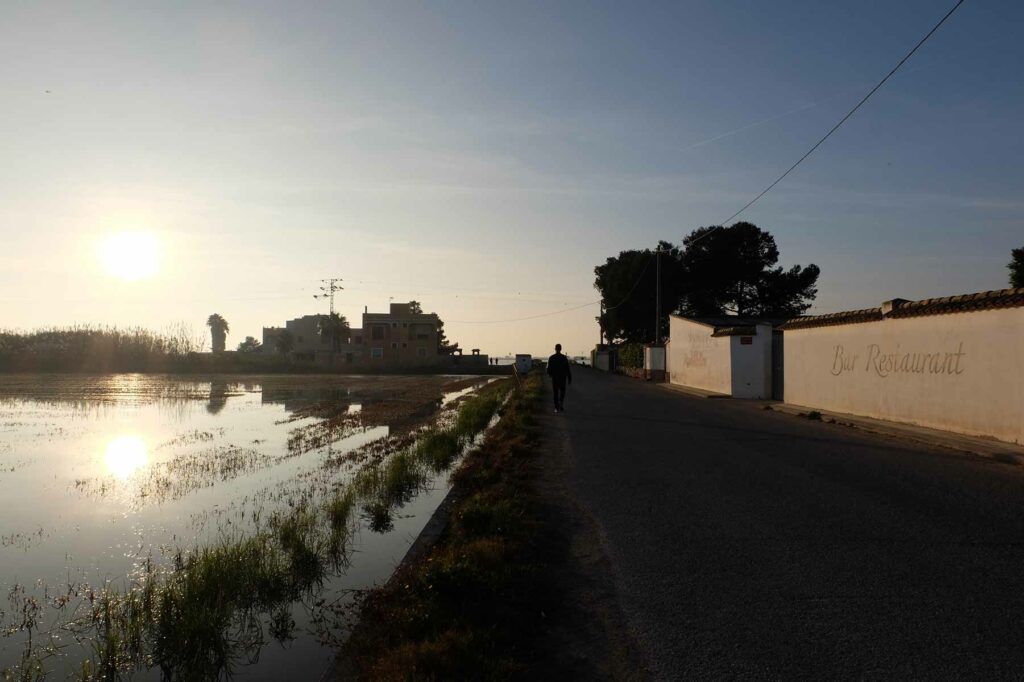 .
The cherry on top: El atardecer
Sobran las palabras, solo dejaré las fotos y la ubicación de este embarcadero. Es bastante popular así que vais en coche probablemente tendréis que aparcar en el camino hacia la playa de La Devesa de El Saler. Un lindo camino lleno de pinos.
⟡
Words are unnecessary, I will only leave the photos and the location of this place. It's quite popular so if you're driving you probably will have to park on the road to the La Devesa de El Saler beach.
.
To share your photos with other minimappers, please use this hashtag #superminimaps in Twitter and Instagram!
–
♥