.
Un lindo paseo de 30 minutos si planeáis visitar El Pardo, justo antes de llegar al centro. Esta quinta es un ejemplo de las casas que los aristócratas de los siglos XVII y XVIII utilizaban para descansar o retirarse a las afueras de Madrid.
*
A nice 30 minute walk if you plan to visit El Pardo, just before reaching the center. This villa is an example of the houses that aristocrats of the seventeenth and eighteenth centuries used to rest or retire on the outskirts of Madrid.
.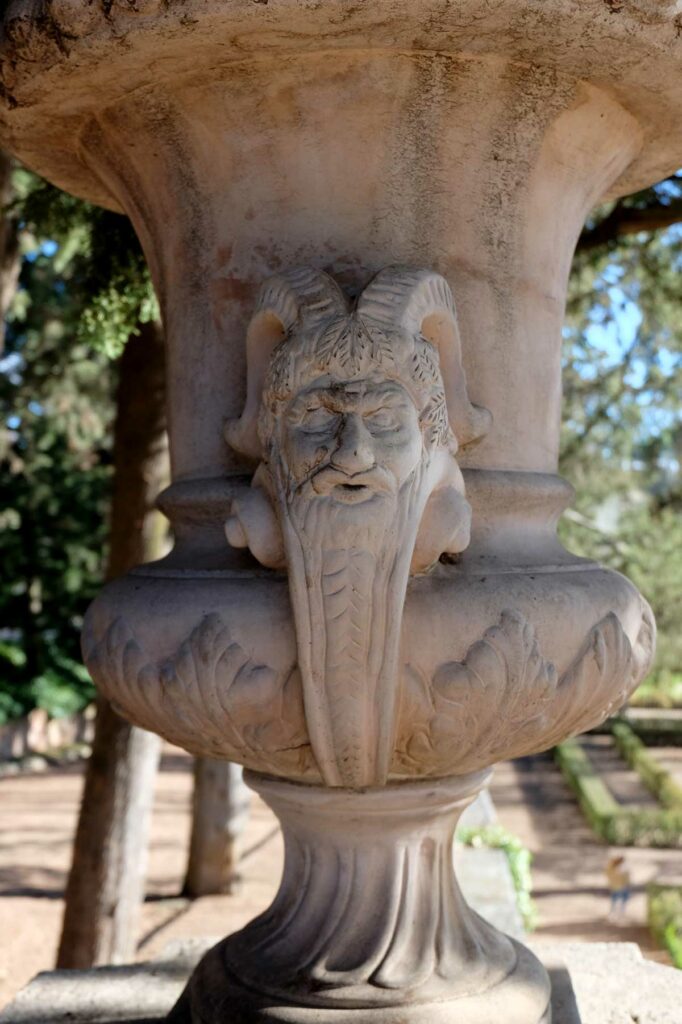 .
En este caso la casa pertenecía al duque del Arco, Alonso Manrique de Lara y Silva, alcaide de El Pardo.
*
In this case, the house belonged to the Duke of the Arch (el Duque del Arco), Alonso Manrique de Lara y Silva, warden of El Pardo.
.
.
A la muerte del duque en 1737, Maria Ana Enríquez de Cárdenas, su viuda donó la propiedad a los reyes Felipe V e Isabel de Farnesio en 1745, quienes la incorporaron al Real Sitio de El Pardo.
*
On the death of the Duke in 1737, Maria Ana Enríquez de Cárdenas, his widow donated the property to Kings Felipe V and Isabel de Farnesio in 1745, who incorporated it into the Royal Site of El Pardo.
.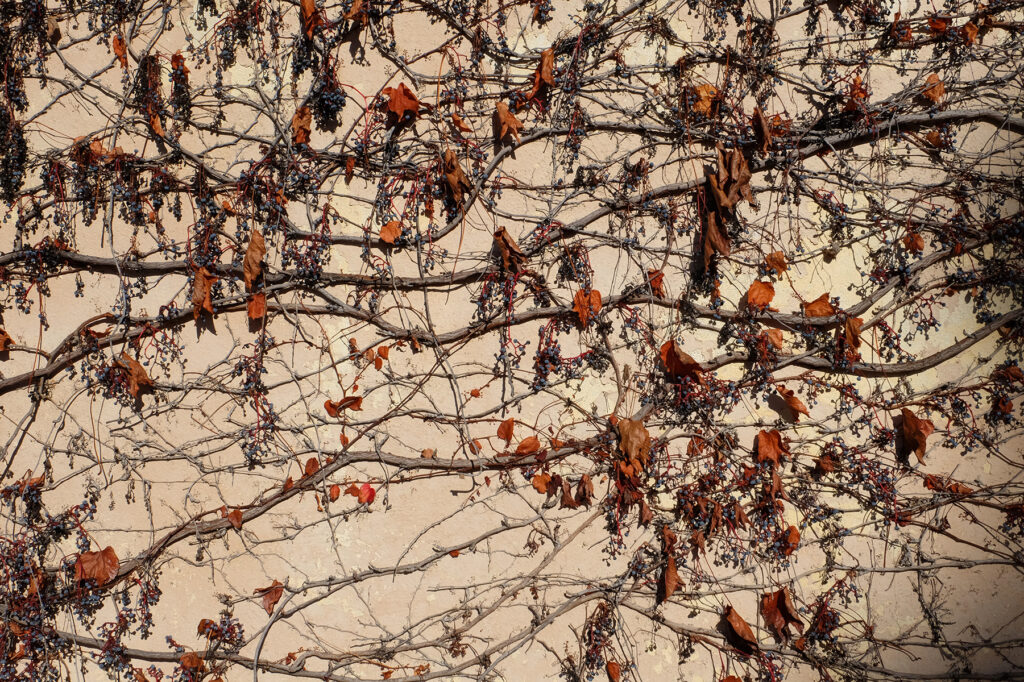 .
La Quinta alberga un palacete (que lastimosamente no se puede visitar), una casa de labor y unos jardines barrocos con esculturas y fuentes.
*
La Quinta houses a mansion (which unfortunately cannot be visited), a labor house and baroque gardens with sculptures and fountains.
.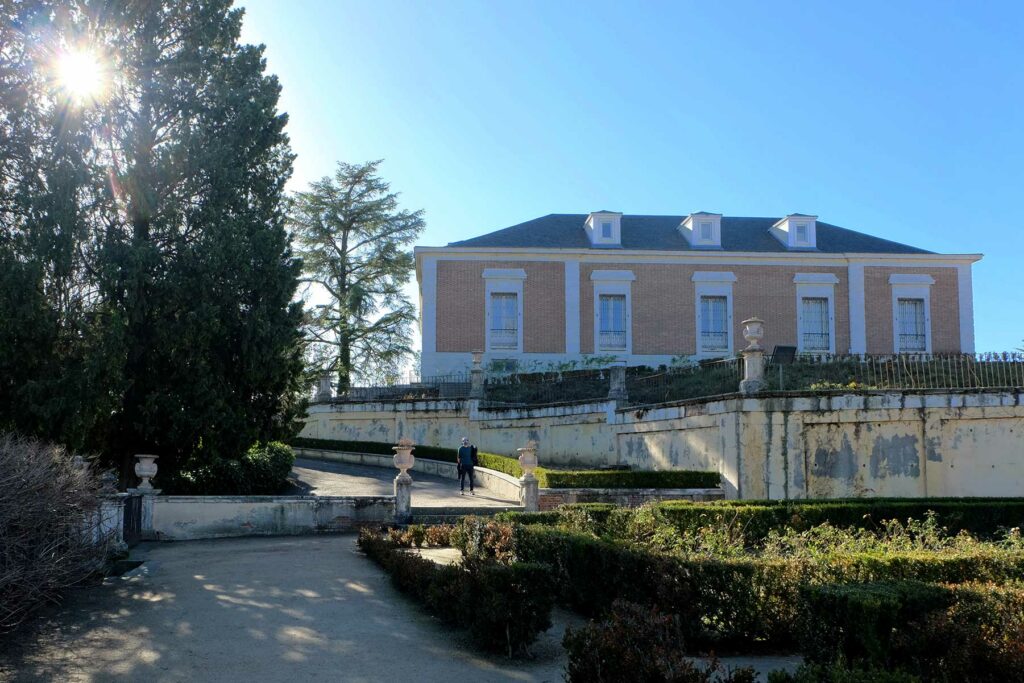 .
El diseño del jardín es de Claude Truchet, siguiendo con la influencia francesa del Felipe V, con rasgos españoles e italianos, y terrazas, esculturas y estanque.
*
The garden design is by Claude Truchet, following the French influence of Felipe V, with Spanish and Italian features, and terraces, sculptures and a pond.
.
.
Grandes coníferas, plantadas con posterioridad, llaman poderosamente la atención. Dos de ellas, tan imponentes como El alhuehuete de El Retiro, el árbol más antiguo de Madrid, destacan en la parte superior del jardín.
*
Large conifers, planted later, powerfully attract attention. Two of them, as imposing as El Alhuehuete de El Retiro, the oldest tree in Madrid, stand out in the upper part of the garden.
.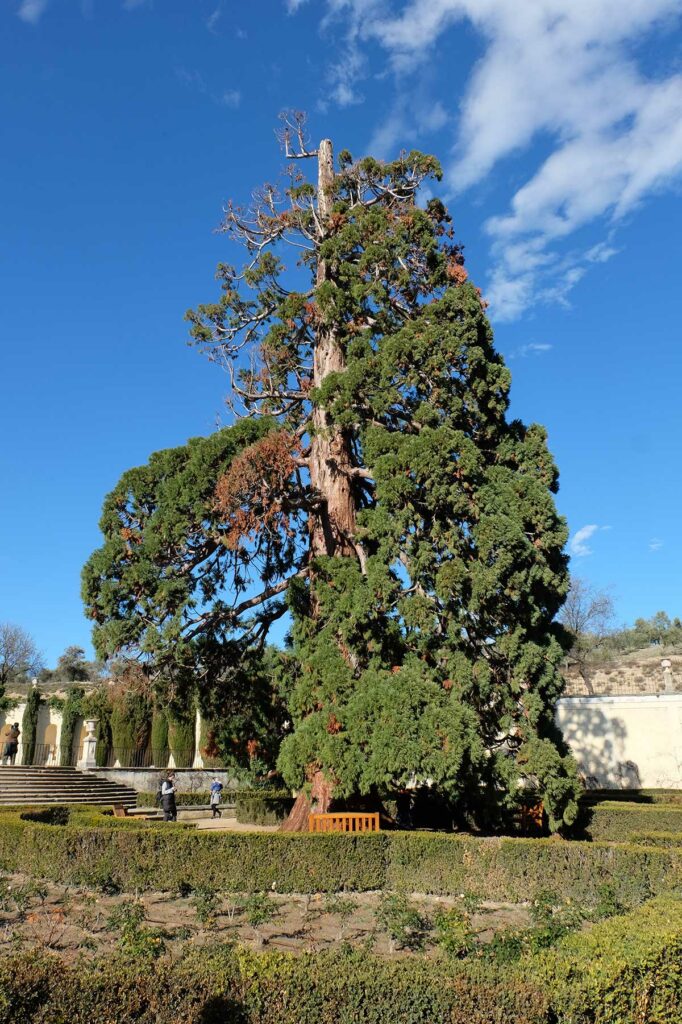 .
En la parte superior de la Quinta hay una plantación de olivas y una linda vista de las cuatro torres de Madrid.
*
At the top of the Quinta there is an olive plantation and a nice view of the four towers of Madrid.
.
.
[Info vía El Pardo].
.