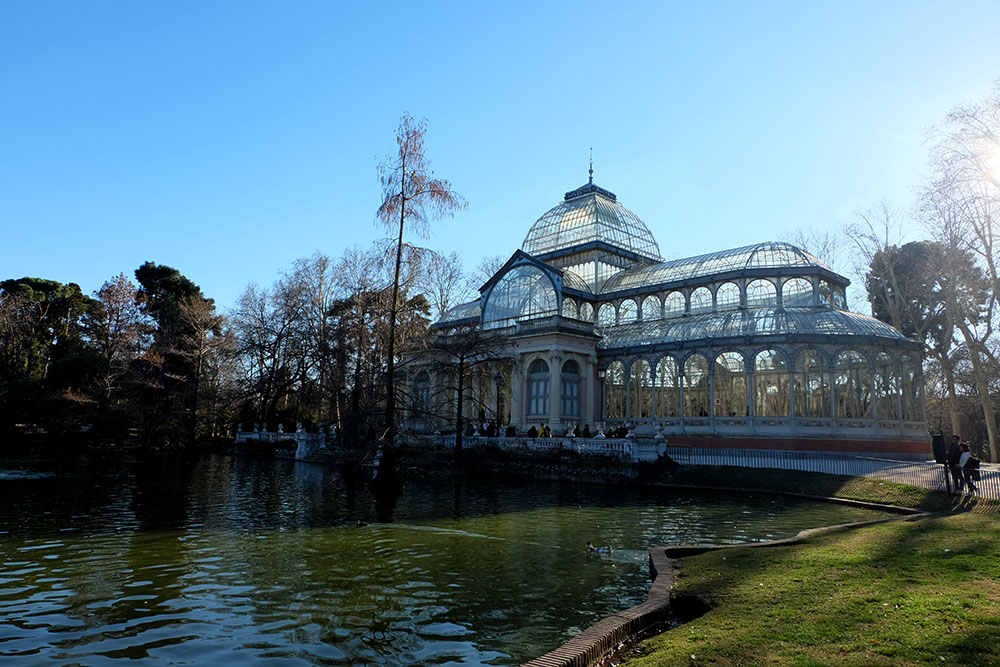 If you're traveling to Madrid sometime soon to enjoy these early spring days, we for sure can recommend a couple of unconventional things to do, but there's also a very conventional, even cliché one, that you still shouldn't miss: the Buen Retiro Park or Jardines del Buen Retiro.
This park belonged to the Spanish Monarchy until the late XIX Century, when it became a public park… and you royals, they love their gardens. The Buen Retiro (good retreat, in Spanish) is definitely no exception.
Good for picnicking, strolling, listening to street musicians, reading, playing, boating, admiring some art at the Palacio de Cristal or the Museo Reina Sofia pavilion: Palacio de Velásquez, drinking a beer, or just to sit back and enjoy a good dose of photosynthesis.
Getting to the Buen Retiro Park is super easy, just jump in the Metro and head down to: Retiro, Príncipe de Vergara, Ibiza or Atocha stations. Voilà!
Here's a chart of the park made by the Ayuntamiento de Madrid. I think maybe we should make a Retiro Minimap… whatd'ya reckon? x