"San Sebastián se lleva la palma como la mejor ciudad de Europa para visitar. Es una zona conocida por su ambiente relajado, sus extensas playas de color miel y sus numerosos restaurantes con chefs de fama mundial"
[ENGLISH BELOW]
Últimamente los rankings parecen cambiar todo el tiempo, cada semana hay un nuevo país del año, destino imperdible, mejor restaurante, ciudad más feliz… todo depende de la fuente de la que te fíes. Sin embargo, hoy cuando he leído en el Traveller de Conde Nast que Donosti es la ciudad nº1 a visitar en 2023, yo y mis sesgos de confirmación nos hemos apresurado a darle la razón y a calificar este ranking como el definitivo.
Conocí San Sebastián apenas el año pasado durante el Festival de Cine y declaré sin ninguna duda que era la ciudad más bonita y la más completa de las que he estado en España (y, afortunadamente, he estado en unas cuantas). La naturaleza es una maravilla, su gastronomía y su escena cultural son excepcionales y se puede llegar a casi toda la ciudad en bicicleta por un carril bici súper bien diseñado y conservado. Ah, y en esta ocasión no llovió, ni una sola vez, cuando estuve allí… el tiempo perfecto contribuyó a mi experiencia, sé que no suele ser el caso pero la belleza de esta ciudad bien vale bancarse un poco de lluvia de vez en cuando.
–
Esto es lo que dice CN's Traveller sobre Donosti:
La ciudad balneario de San Sebastián, en el montañoso País Vasco español, que se extiende a lo largo de la costa del Golfo de Vizcaya, se lleva la palma como la mejor ciudad de Europa para visitar. Es una zona conocida por su ambiente relajado, sus extensas playas de color miel y sus numerosos restaurantes con chefs de fama mundial.

Consejo sobre sostenibilidad: este destino es especialmente atractivo para los aventureros ecológicos, ya que se puede llegar desde el Reino Unido por tierra y por agua. Los expertos en viajes lentos Byway, con certificación B Corp, son los maestros en ayudarte a planificar un itinerario sin vuelos. Estos profesionales de la planificación nos animan a tomar un ferry de dos noches desde Portsmouth a Santander para explorar la costa más septentrional de España sin estelas de avión ni contemplar ningún alboroto aeroportuario.

Dónde alojarse: Para una estancia céntrica, Arbaso es el hotel urbano más cool de la ciudad. En el vasto universo de bares de pinchos de la Parte Vieja, Lasala Plaza alberga un excepcional "solarium" en la azotea. BEST CITIES IN EUROPE · Traveller, 2023
–
–
Estoy totalmente de acuerdo con Arbaso y tengo que añadir que también tenéis que comer en Narru, el delicioso restaurante ubicado su planta baja. El resto de nuestros superminitips os los presentaremos en forma de Minimap, esperamos que muy pronto. Mientras tanto id planeando este viaje y si podéis hacerlo coincidir con el Festival de Cine, mucho mejor, el ambiente de la ciudad es delicioso.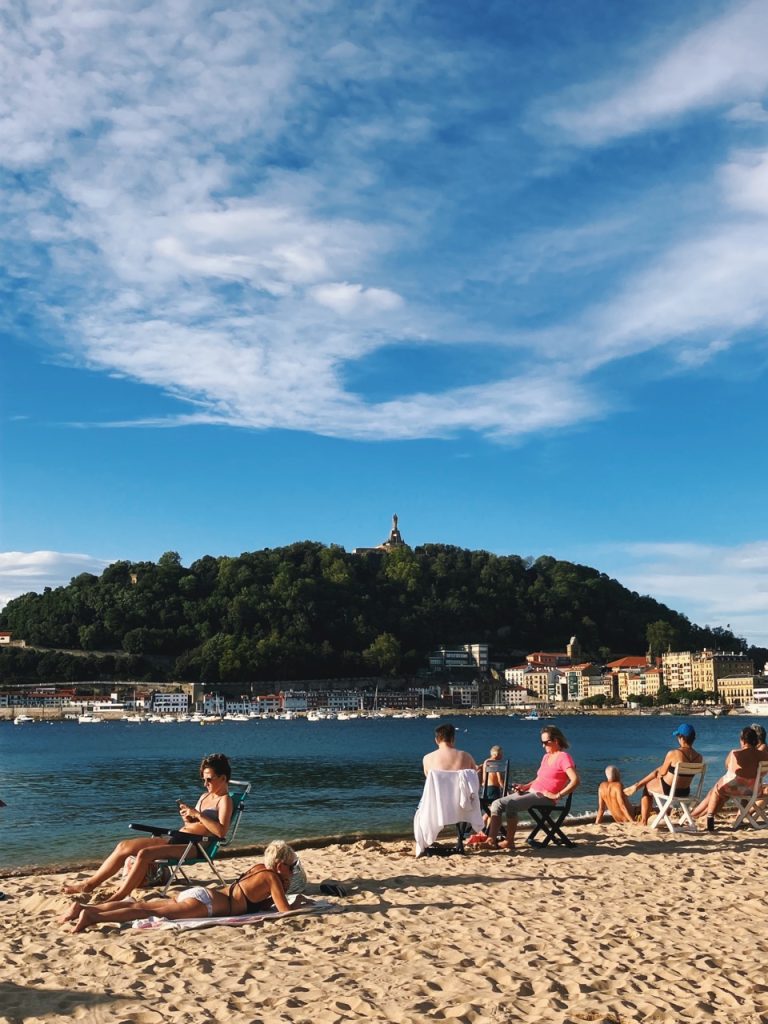 Lately the rankings seem to change all the time, every week there is a new country of the year, must-see destination, best restaurant, happiest city… it all depends on the source you trust. However, today when I read in Conde Nast's Traveller that Donosti is the #1 city to visit in 2023, me and my confirmation biases rushed to agree and call this ranking the definitive one.
I've just visited San Sebastián for the first time last year during the Film Festival and declared with no doubt that it was the most beautiful and complete city I've been in Spain (and I've been to some). Nature-wise the place is absolutely blessed, the food and cultural scene are outstanding and almost the entire city can be reached with a bike on a proper, well-kept bike lane. And it didn't rain, not even once when I was there… the perfect weather added to my experience, but I know is not usually the case.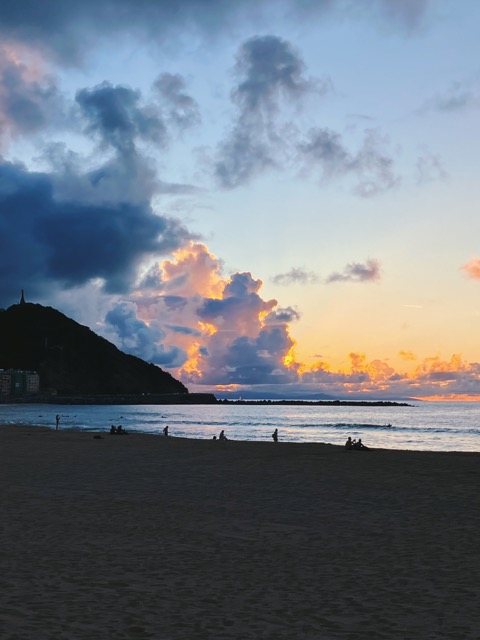 –
This is what CN's Traveller says about Donosti:
Spilling up and around the coastline of the Bay of Biscay, the resort town of San Sebastián in Spain's mountainous Basque Country bags the top spot as Europe's best city to visit. It's an area known for its relaxed atmosphere, long stretches of honey-hued beaches and various foodie outposts with world-famous chefs at their helm.
Sustainability tip: This destination is especially appealing for eco adventurers since you can get here from the UK over land and water. The masters of helping you plan a flight-free itinerary are B Corp-certified travel slow-travel experts Byway. These planning pros entice us to take a two-night-long ferry from Portsmouth to Santander to explore Spain's northernmost coastline without contrails or contemplating any airport fuss.
Where to stay: For a central stay, Arbaso is the city's coolest urban hotel. Elsewhere, in the Parte Vieja's vast universe of pincho bars, Lasala Plaza is home to a rare rooftop 'solarium.'
–
–
I totally agree with Arbaso and I have to add that you should eat at Narru, the delicious restaurant in their ground floor. The rest of our superminitips will be presented to you in a Minimap form, we hope, really soon. In the meantime go ahead and book yourself this wonderful trip, if it's during the Film Festival week, even better, the ambience is delightful.
–
To share your photos with other minimappers, please use this hashtag #superminimaps in Twitter and Instagram!
–
♥