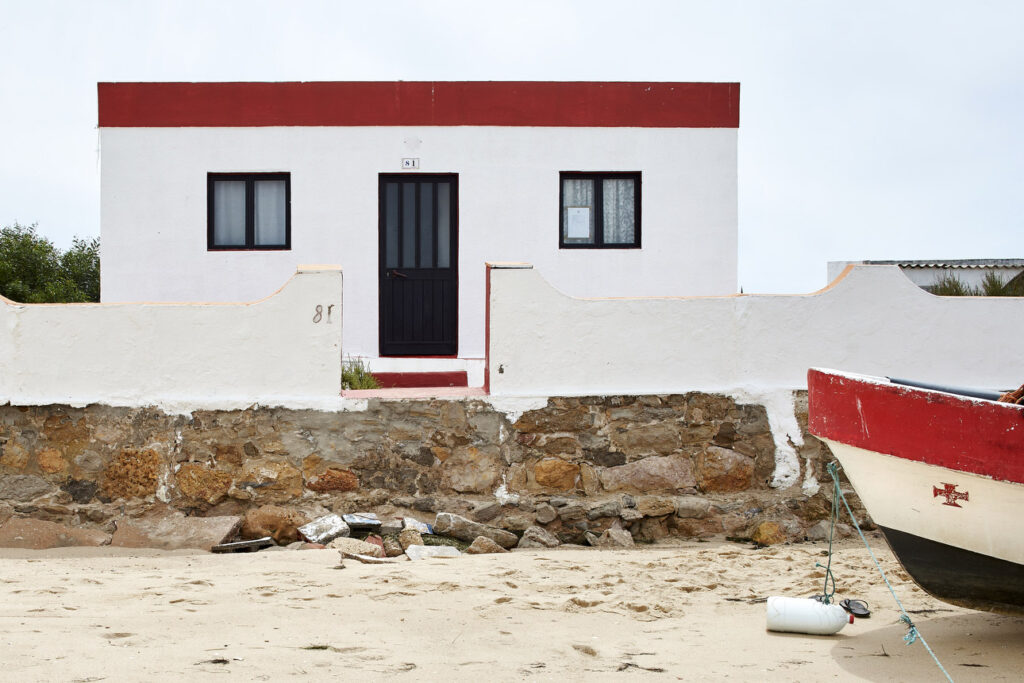 Photographer Filipe Farinha took a walk the beautiful Faro island Ilha do Farol (Lighthouse Island) where he lives to observe quietly and peacefully the almost deserted island, something that occurs exclusively during winter time. Practically nobody is there except from the locals and half a dozen people. The silence served him as inspiration for his Farol project, an interesting observation of the objects, spaces, and houses that appear to be in pause.
"Each house is a face", he explains in this article in Público, "the windows are eyes that overlook the sea, and the door is the mouth that opens frightened when the owners return during summer".
I found his beautiful photos just browsing around. Here are just three, as a small sample to spark your curiosity. You can see the full series in his website and explore the rest of his beautiful work.
☀️
And remember that if you're planning a visit to Faro, you have Victoria Fernández's beautiful minimap to guide you during your weekend getaway, right here. Free to download and ready to print, as usual.