Faro es una pequeña ciudad costera en el sur de Portugal. Tiene todo lo que puedas desear para una perfecta escapada de fin de semana: fácil acceso en tren o en avión, deliciosa comida, excelentes vinos, un centro histórico bien preservado y playas de arena largas, hermosas y relajantes.
[ENG]
Faro is a small coastal city located in the south of Portugal. It has everything for perfect weekend getaway: easy train/airport access, great food and wine, a well preserved historical centre and very nice sandy relaxing beaches.
Edited and illustrated by Victoria Fernández.
.
.
1. Praia da Ilha Deserta
Esta playa es accesible solo a través de alguna forma de transporte marino. La isla desierta y desértica es una gran playa de arena cuyo único café, Estaminé Ilha Deserta, usa energía solar.
La playa está abierta 24/7. El café, sin embargo, solo abre de 12h30 a 17h.
[ENG]
Only accessible by water transport, this uninhabited island has very large virgin sandy beach, the only cafe, called Estaminé Ilha Deserta, is solar powered.
The beach is open 24/7. The cafe, nonetheless, opens only between 12h30 and 17h.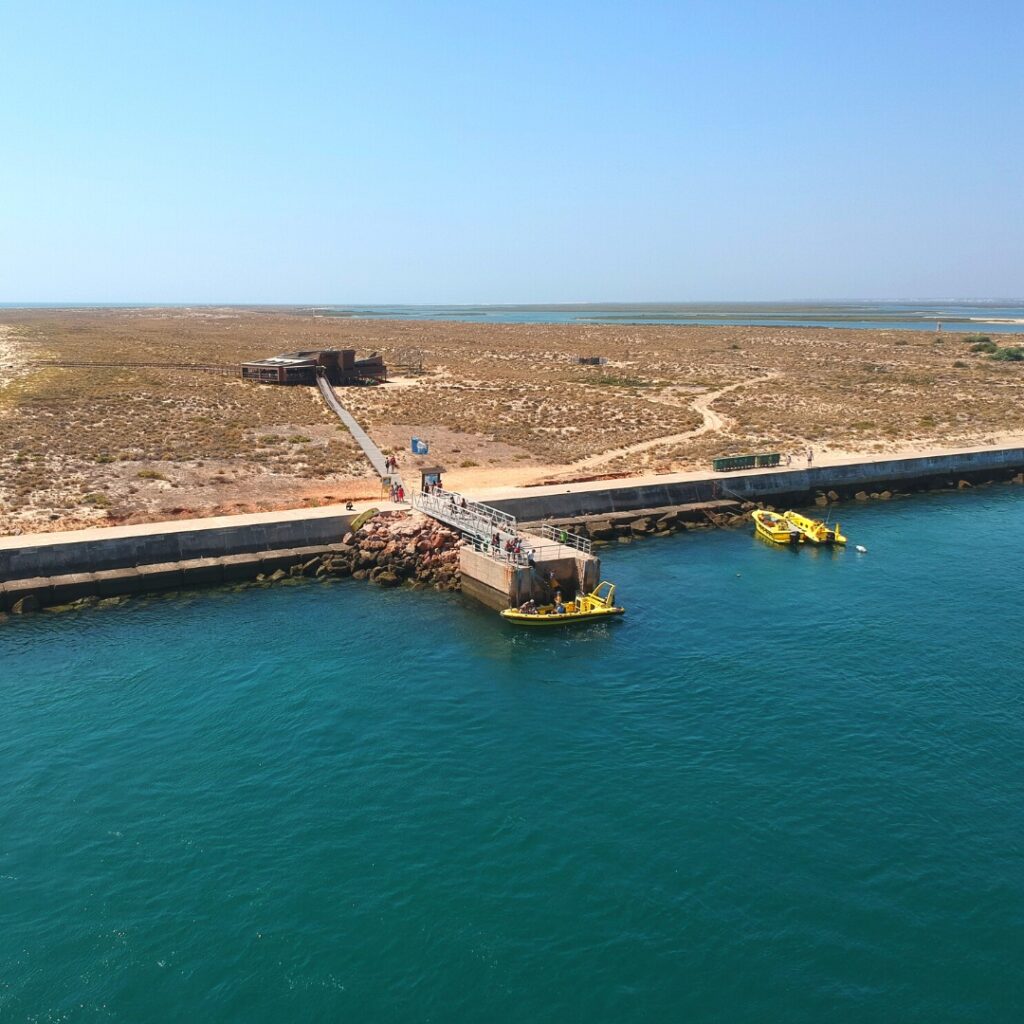 2. Praia do Farol
No dejéis de visitar esta zona residencial llena de hermosas y peculiares casitas rodeadas de cactus y vegetación local.
[ENG]
Make sure to visit the residential area, beautiful and quirky tiny houses surrounded by cacti and local flora.
3. Pastelaria Cinderela
La Pastelaria Cinderela es una clásica panadería portuguesa con todo lo que eso implica: menús de almuerzo especiales y la mejor tarta brigadeiro de todo Faro. ¡No dejéis de probarla!
[ENG]
La Pastelaria Cinderela is a classic Portuguese bakery, great lunch specials and the best brigadeiro cake in town. You can't miss it!
4. Antiga Fábrica da Cerveja
Este centro cultural público de Faro veréis interesantes instalaciones artísticas alrededor de, como su nombre lo indica, una antigua fábrica de cerveza. Desde la azotea tenéis una vista increíble del caso histórico.
[ENG]
A public cultural center, interesting artistic installations can been spotted all around this old beer factory, the rooftop has an amazing view of the Old City.
Pequeño restaurante bohemio de fusión portuguesa situado en un callejón con encanto. Cocina creativa a cargo de la chef Josefina Cardeza y una buena selección de vinos locales e internacionales.
Abierto: Miércoles – Viernes 12-23h · Sábados y Domingos: 18-23h. Reservas: (+351) 910 330 072 o vía web.
[ENG]
Bohemian upscale small restaurant located in a cozy alley, creative cuisine by chef Josefina Cardeza and nice selection of local and international wines.
Open: Wednesday – Friday 12-23h · Saturdays & Sundays: 18h-23h. Reservations: (+351) 910 330 072 or via web.
6. Ria Formosa National Park
El Parque Nacional da Ria Formosa es una laguna que hace costa rodeando la parte sur de la ciudad. Se pueden hacer recorridos en bote y explorar los interesantes paisajes e incluso para darte un baño.
Más info sobre maneras de llegar y cómo planificar tu visita: aquí.
[ENG]
The Ria Formosa National Park is a coastal lagoon that surrounds the south part of the city, you can rent a boat tour and explore this interesting landscapes, even take a bath.
More info for you to plan your visit: here.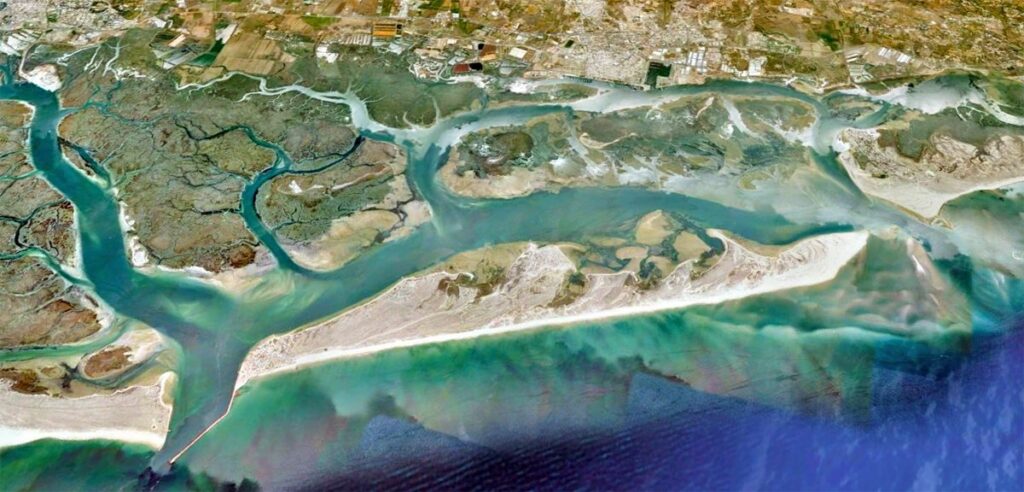 7. Vila Adentro
Esta es la parte más antigua de Faro y data de la época romana, hace unos dos mil años. Asegúrate de visitar la parte exterior de las murallas moriscas, hay una gran vista de Ria Formosa y unas vías de tren muy peculiares.
[ENG]
This is the oldest part of the city dates back to the Roman period about two thousand years ago. Make sure to visit the exterior part of the moorish walls, there's a great view of Ria Formosa and a very peculiar railway.
.
Ready for an unforgettable weekend? ¿Listos para un finde inolvidable?
☟
.
.
To share your photos with other minimappers, please use this hashtag #superminimaps in Twitter and Instagram!
–
♥
.
.