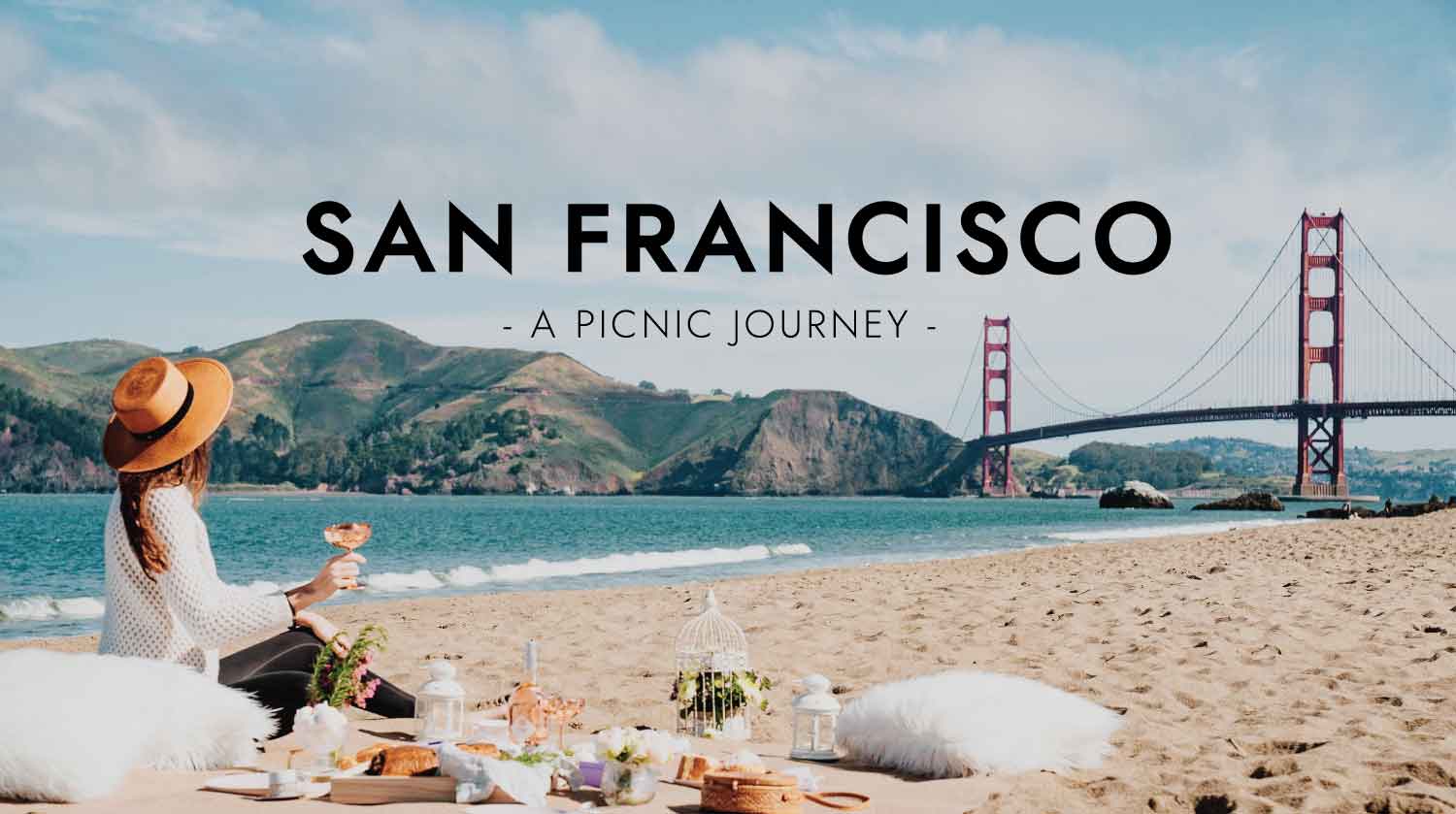 [symple_column size="one-third" position="first" fade_in="false"]
San Francisco's urban landscape is packed with energizing visuals in the form of natural beauty and historic architectural charm. The city's 49 square miles are eminently walkable and packed with sweeping hills, cozy nooks and panoramic Bay views. This minimap takes you through the Marina District on the Northern side of the city.
Edited and illustrated by Joanie Hudson.
[/symple_column]
More specifically, the map will guide you through a few spots where you can create and enjoy the perfect picnic while taking in some of the city's most epic views and sites.
San Francisco is no stranger to warm and sunny days, but make sure to wear layers on your picnic journey, as the Bay's notorious winds can pick up and bring a chill at the drop of a hat.
We'll start in the Russian Hill neighborhood just east of Van Ness Blvd. (the city's main artery, also known as the 101 Highway linking southern San Francisco to the Golden Gate Bridge at the city's northern-most point). The 7 recommended spots are broken down into 4 destinations to pick up your picnic snacks and beverages and then 3 stops to explore to stop, sit, nap, and enjoy your personally curated culinary spread.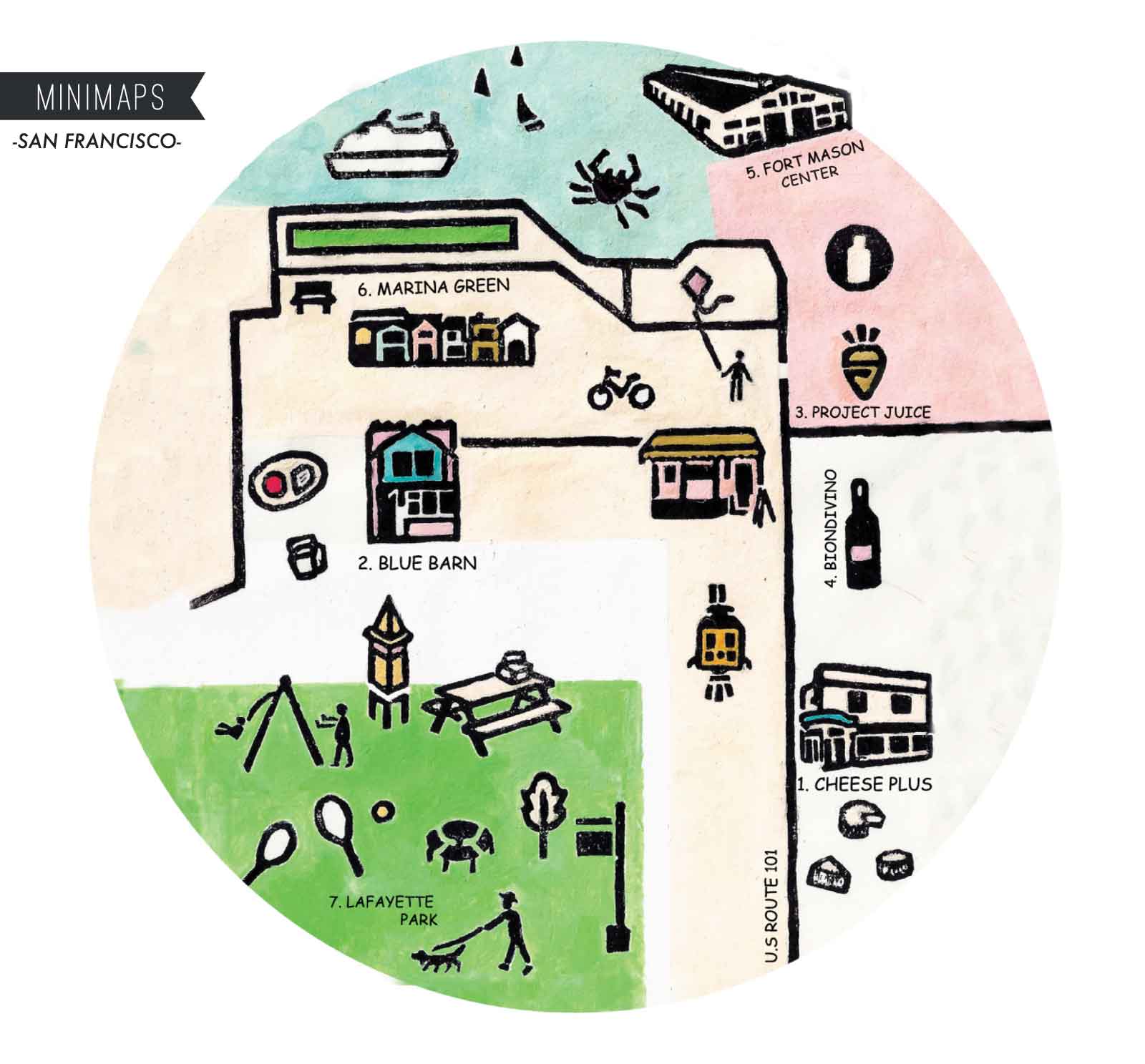 Free to download, ready to print!
[symple_button url="http://superminimaps.com/wp-content/uploads/2016/02/MinimapSFPicnic_2018_PRINT.pdf" color="black" size="small" border_radius="1px" target="blank" rel="" icon_left="" icon_right=""]Download[/symple_button]
This neighborhood market and artisan deli is located on the sunny northwest corner of Polk and Pacific streets. The shop is stocked with an array of specialty cheeses, including a plethora of noteworthy options from local producers. Northern Californian artisan-produced and minimally processed charcuterie also lines the cases and is sliced to order. Other treasures to pick up include high-end chocolates, local San Francisco honeys, and craft beers.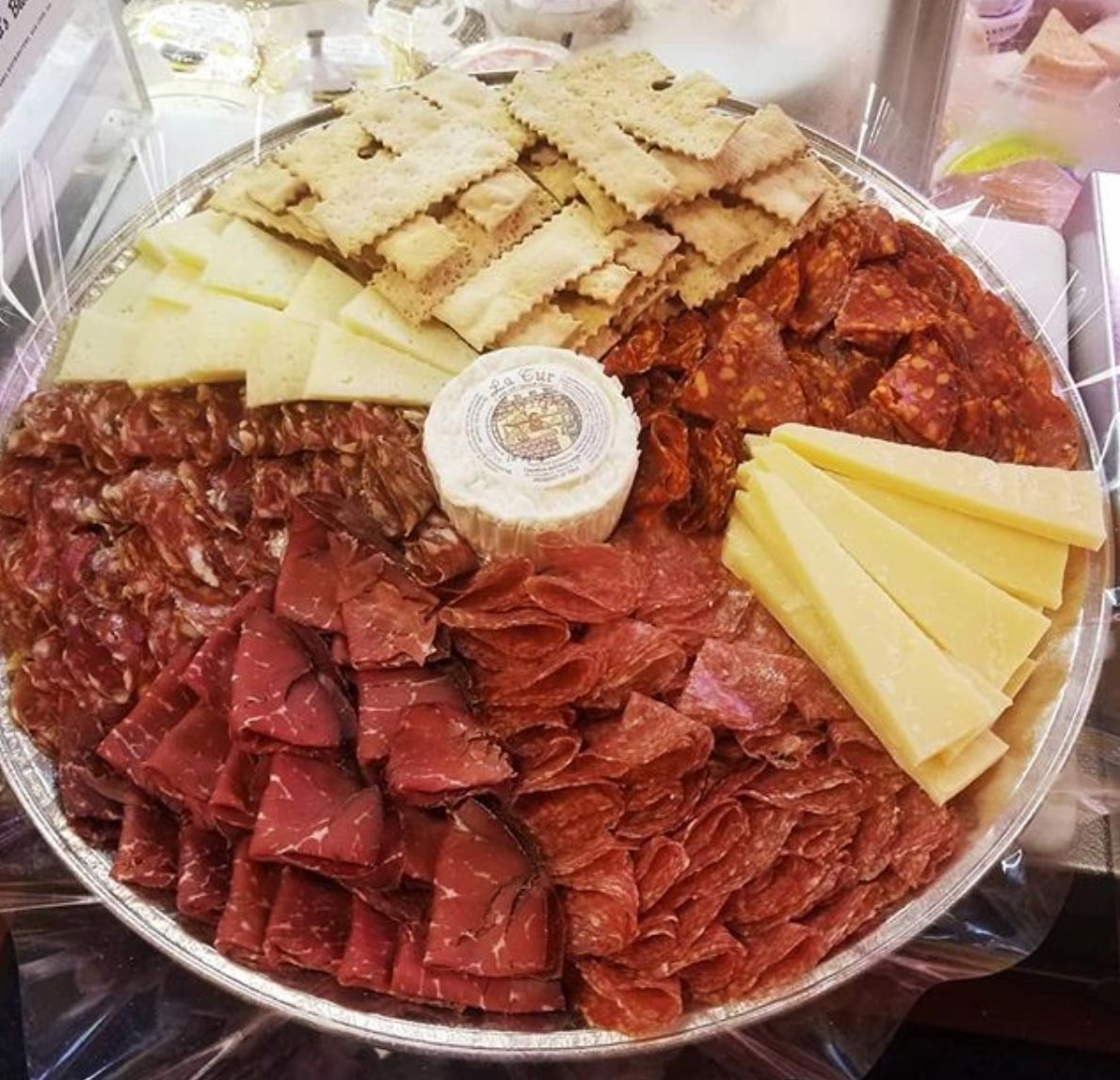 Continue north a couple of blocks along Polk Street, pass Vallejo Street, and you will come upon Blue Barn on your left. The barn-like exterior and rustic touches invite you to explore their enticing selection of sandwiches, paninis, and salads that can be ordered at the counter and taken to go. Innumerable options come in the form of a pre-selected configuration or the U-Pick menu, which presents seasonal selections to build your own salad or sandwich. Blue Barn partners with local producers to bring only the freshest ingredients to your plate. They work most closely with the seasonal produce harvests of Oak Hill Farm, a family-run, sustainable farm located in Sonoma. Pick up a Tostada Salad here – a colorful and heaping serving of southwestern flavors along with vibrantly spiced chipotle-agave vinaigrette. A chillier day may call for the warm comfort of the decadent White Cheddar Grilled Cheese.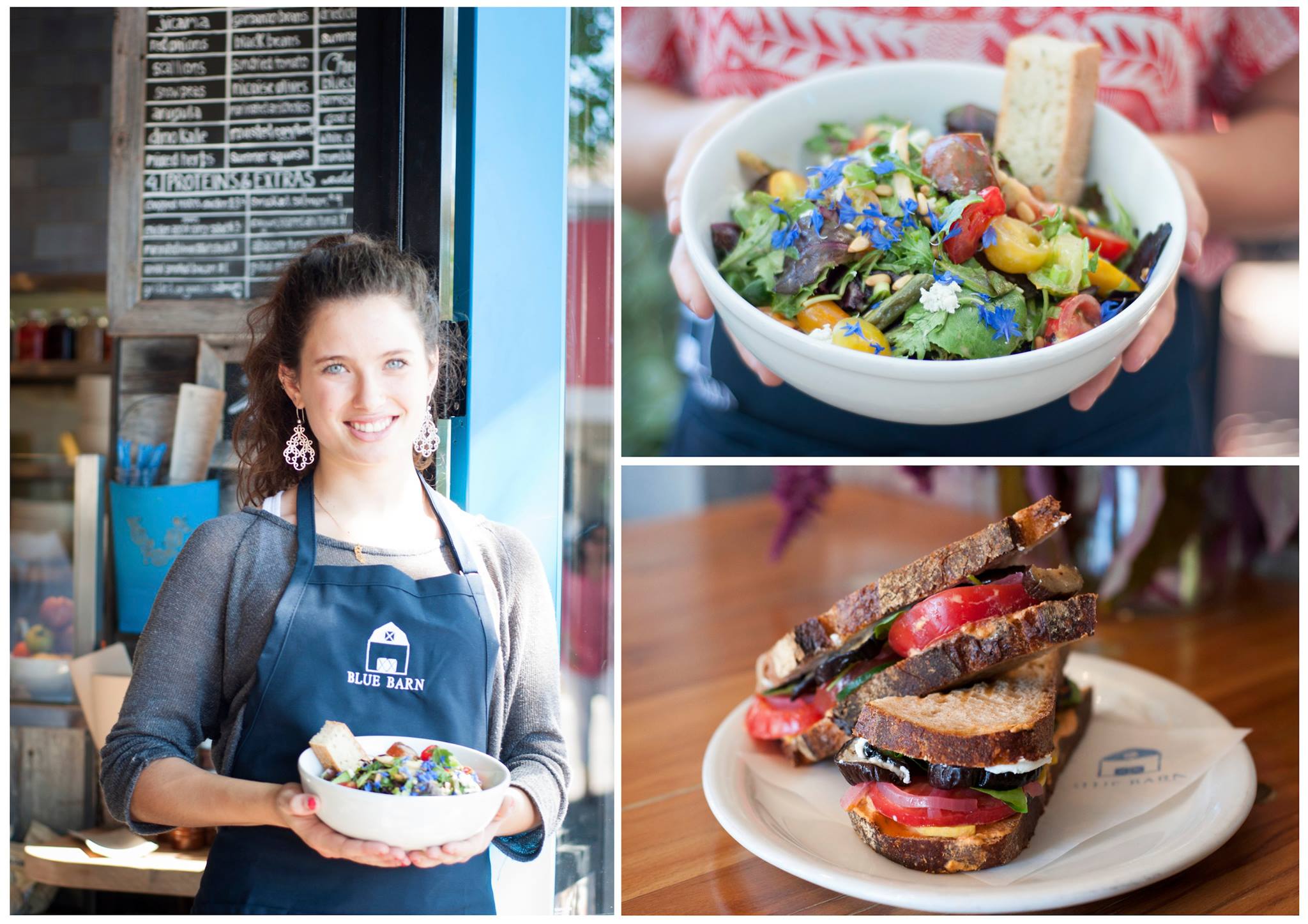 Continue north on Polk Street to this neighboring juice spot on the southwest corner of the intersection at Green Street. Minimal décor is inviting in its rusticity and charm. The compact space is brimming with reclaimed wood, certified organic juice-stocked refrigerators, and vibrant greenery. Stay hydrated and energized along your picnicking journey with the acclaimed Black Magic, a brooding detoxifier packed with activated coconut charcoal.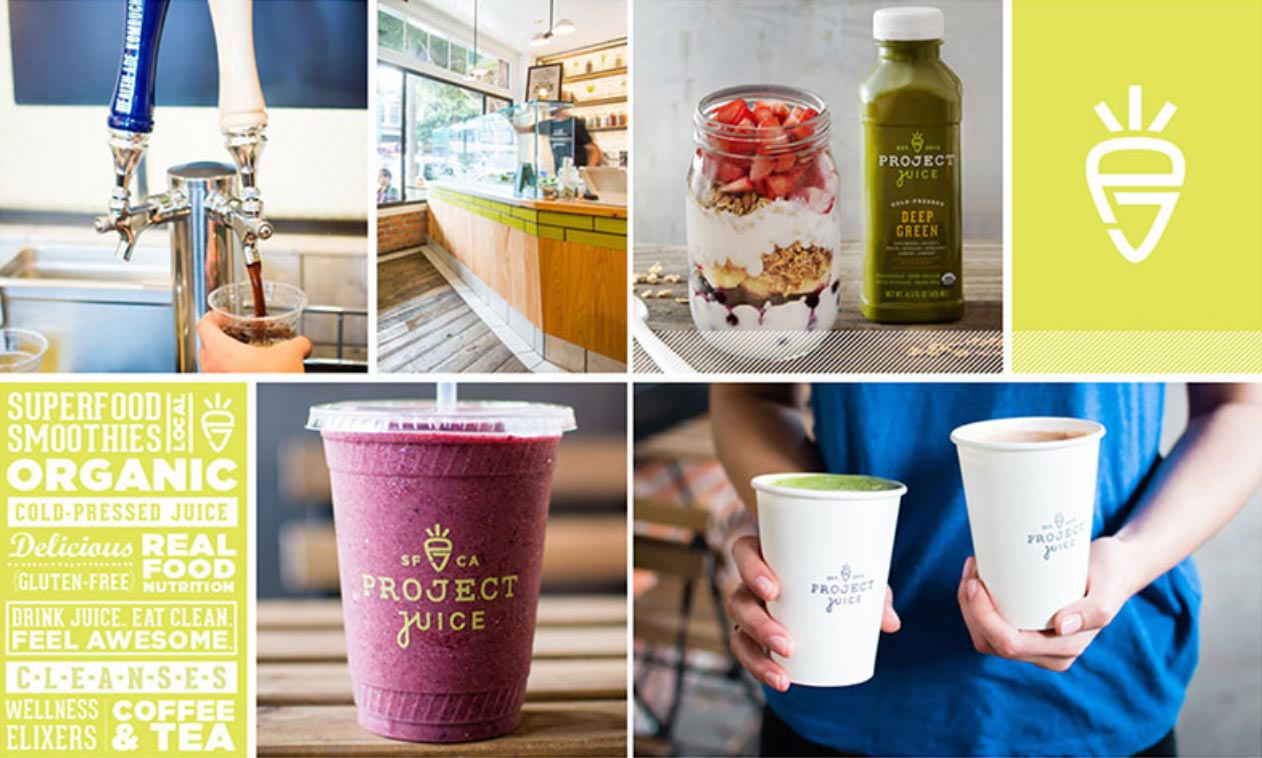 .
A few doors down from Project Juice you'll find this quaint wine shop whose charming bright orange awning and beckoning bottles make it hard to miss. Biondivino is home to a thoughtfully curated wine selection, focused entirely on small production gems from Italy. No two-buck chuck to be found here – commercial wines are passed up in favor of wines with rich history, personality, and stories. The non-intimidating retail space is welcoming to all, and the staff is always excited to help guide you to the right bottle for your taste and budget. If you visit at the right time, you may even catch a visiting winemaker hosting an in-store tasting.
.
With picnic supplies in tow, walk northwest for one mile until you arrive at Fort Mason alongside the vastly scenic San Francisco Bay. This former army post is the site of several cultural facilities, including artist galleries, restaurants, a bookstore, and event centers. Grassy hilltops with paved trails make up Fort Mason's upper portion, and steep steps lead down to repurposed warehouse spaces and salty piers lined with benches for seating. Enjoy a snack while watching the sailboats parade around the Bay amidst dancing wind surfers and the occasional massive cargo ship.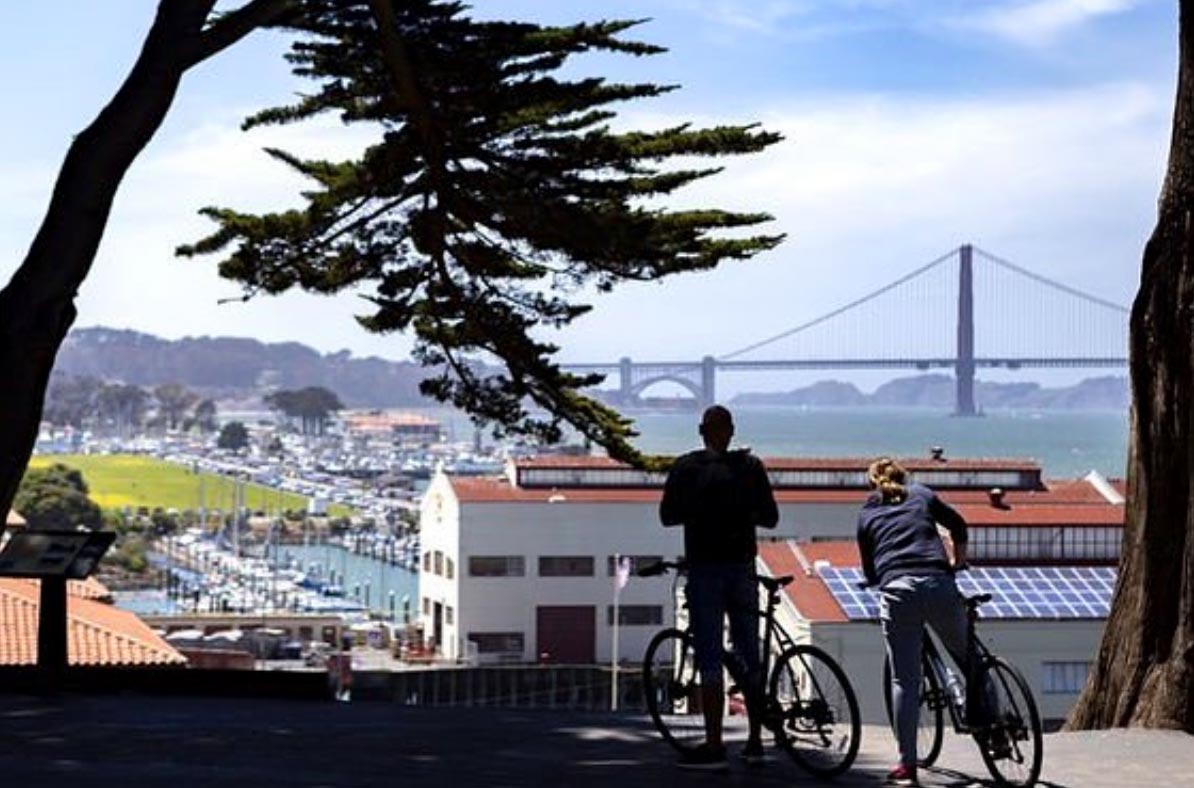 The Marina Green's flat grassy area lies directly to the west of Fort Mason along Marina Boulevard. Seating options include park benches along the waterside Promenade as well as the grassy area where you can throw a towel down. Take in panoramic Bay views of the Golden Gate Bridge, Alcatraz, Angel Island, as well as unparalleled views of the city landscape to the south. Leisure lovers will enjoy people watching here. You're sure to see kites whipping through the air, bikes whizzing past, runners jogging through, and sailboats floating along the water.
From Marina Green head south and find your way to Gough Street. Walk about a mile up to the affluent Pacific Heights neighborhood and arrive at Lafayette Park; home to tennis courts, a playground, an off-leash dog park, and picnic tables. Don't miss the park benches on the Bay-facing side, above Washington Street at Octavia Street. This is a peaceful spot to gaze out over the Victorian architecture-framed ocean view in the distance. Explore the 11.5 acres of park grounds to find a place to doze off as your picnic adventure comes to a close.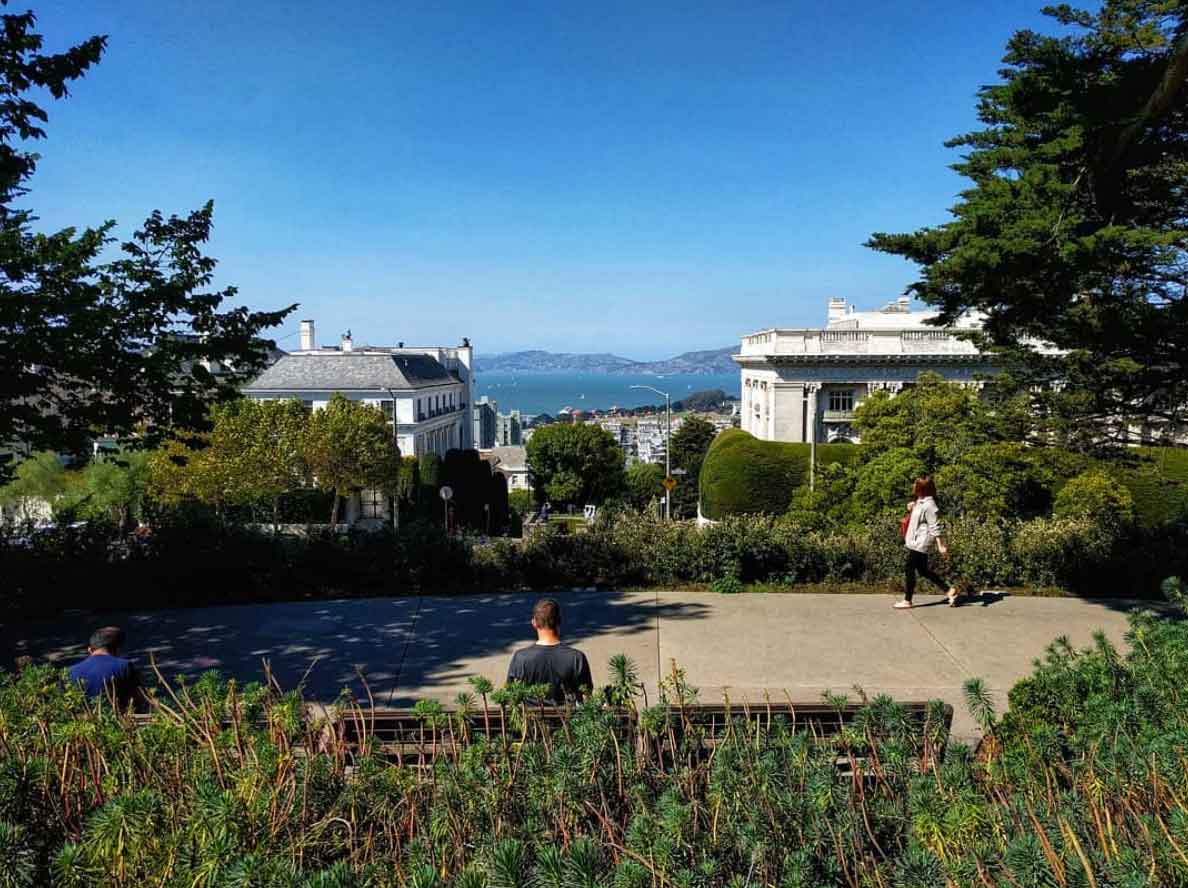 Are you ready to start this picnic journey?
Download your minimap here!
[symple_button url="http://superminimaps.com/wp-content/uploads/2016/02/MinimapSFPicnic_2018_PRINT.pdf" color="black" size="small" border_radius="1px" target="blank" rel="" icon_left="" icon_right=""]Download[/symple_button]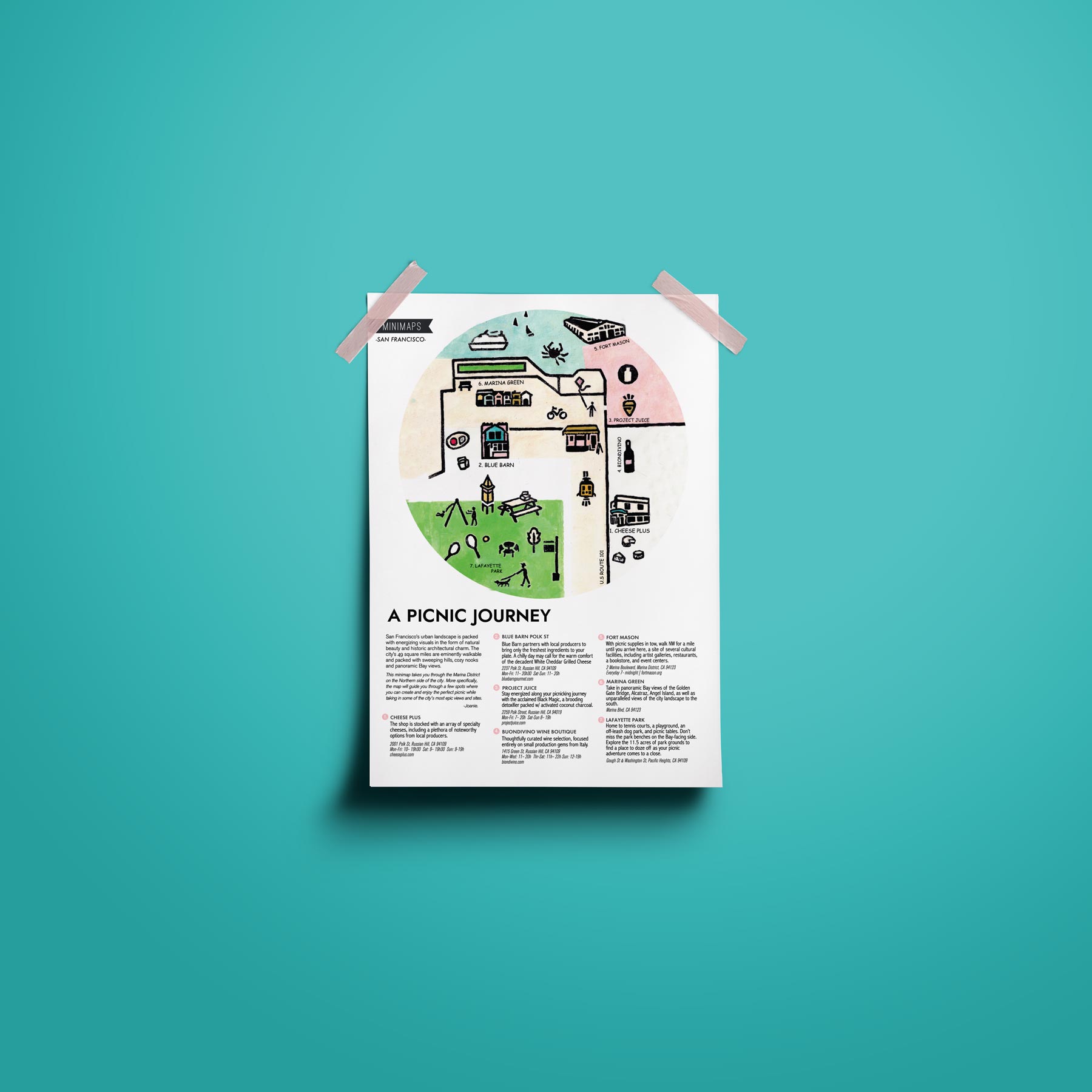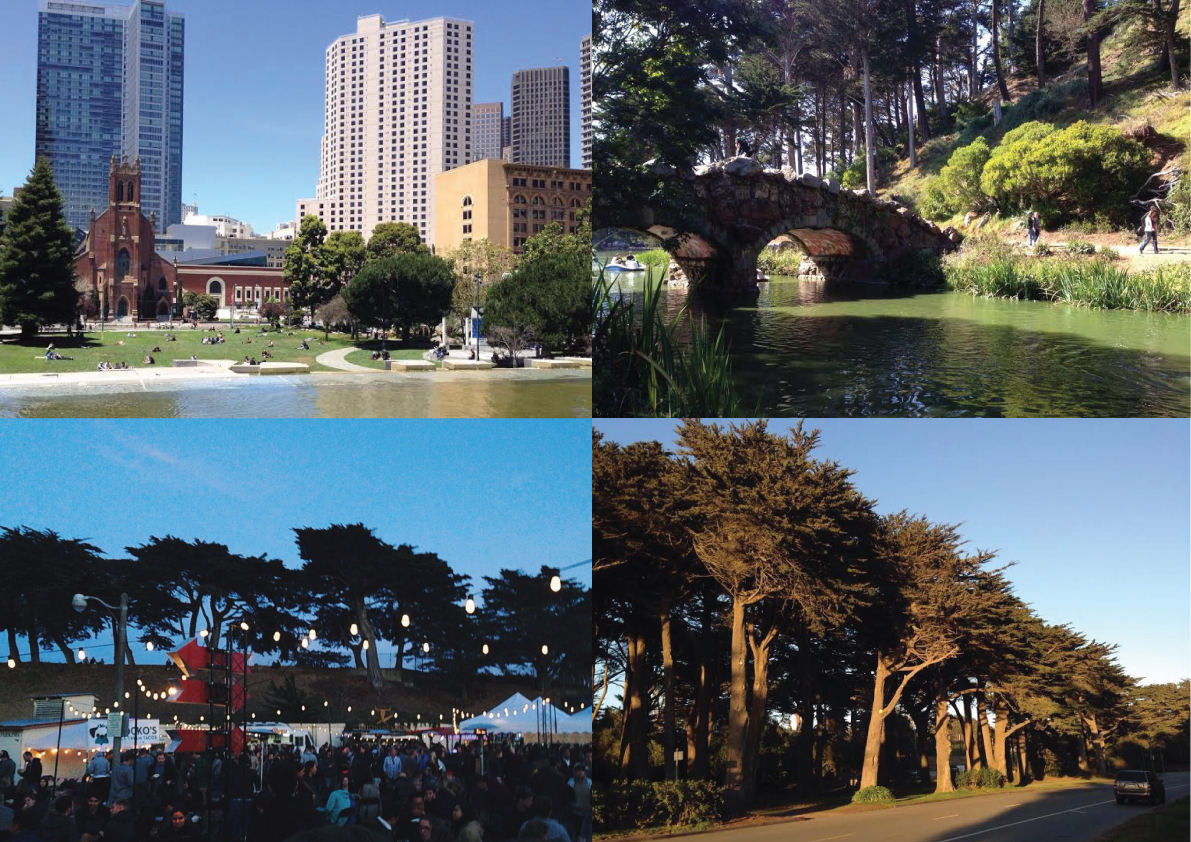 Cover Photo: Photo: Sasha Stories via Unsplash.
Other photos by Alejandro Castillo & Cecilia Guevara ®