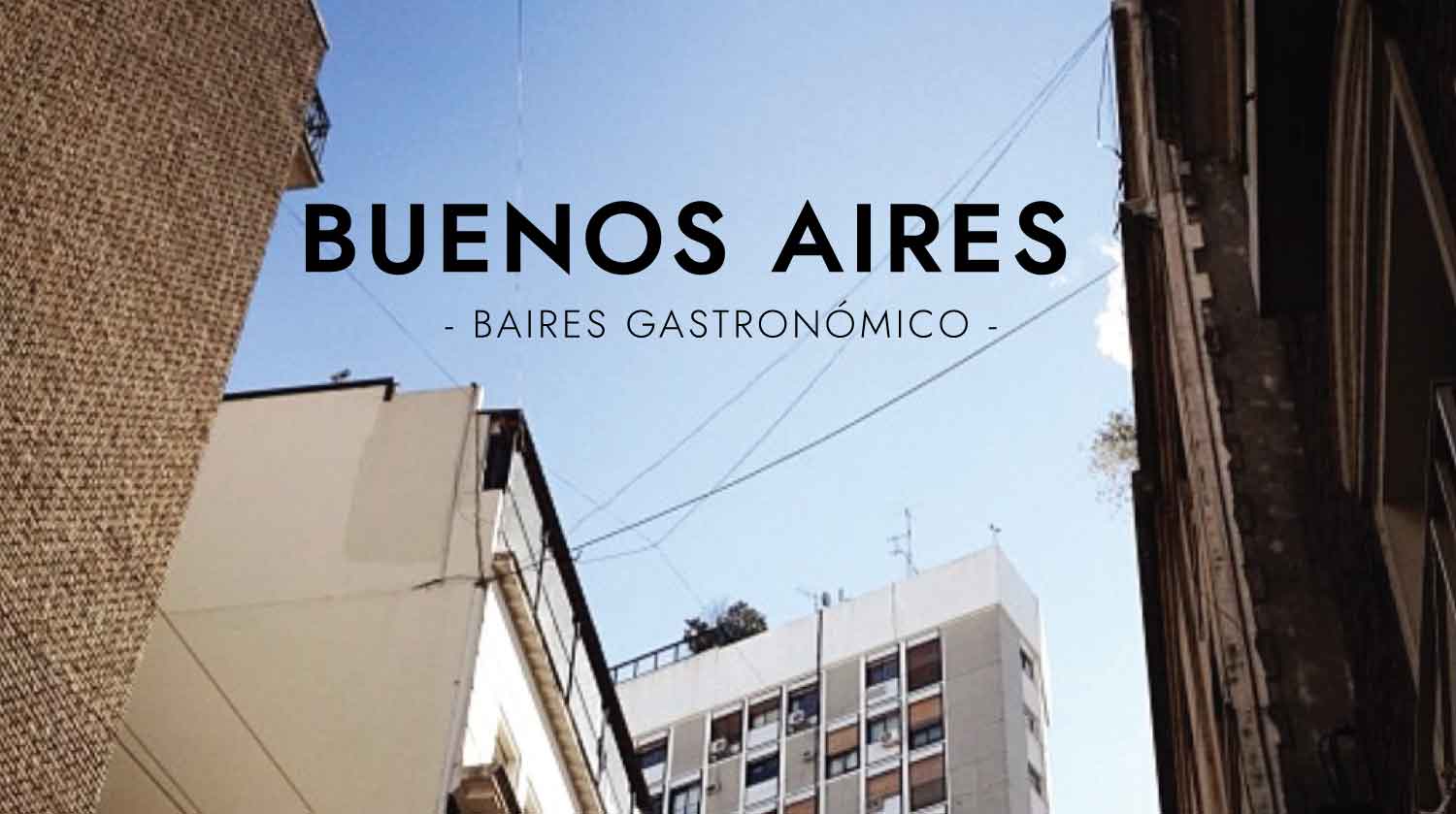 After having invested a lot of time trying to spot the best gastronomic offers in town, from the simplest dish to the most sophisticated ones, the classics, the snobbish and some interesting new fast-food proposals that belong to a trend spreading around the world, I think I finally have some Buenos Aires food things figured it out (still a lot to explore, though). My minimap is a selection of the places I think are ideal to try when you're visiting this very capricious but adorable city… even if you have only a weekend!
The journey it's not devoted to just one neighbourhood and there's a reason for that. Some of this places are located in very quiet neighbourhoods like Nuñez or Caballito, some others are right in the middle of the most touristic destinations such as Recoleta, San Telmo or the Microcentro; the idea is that you get to experience the city's contrasts by having a look around before or after enjoying a delicious meal or a cocktail.
Baires Gastronómico is an invitation to take a small bite (pun intended) of this very diverse, contradictory and all together fantastic city. I think this route will help you know the city from inside, walking and feeling a lot. Also, I'm assuming that you're going to eat and drink in Buenos Aires as if there was no tomorrow and that you would basically ignore the "regular schedules" to do so, as you definitely should do… just remember this: between 4pm and 20pm most restaurants kitchens will be closed. Other than that, sky is the limit.
Enjoy!
Edited by Itsvan Zurita and illustrated by Alejandro Castillo.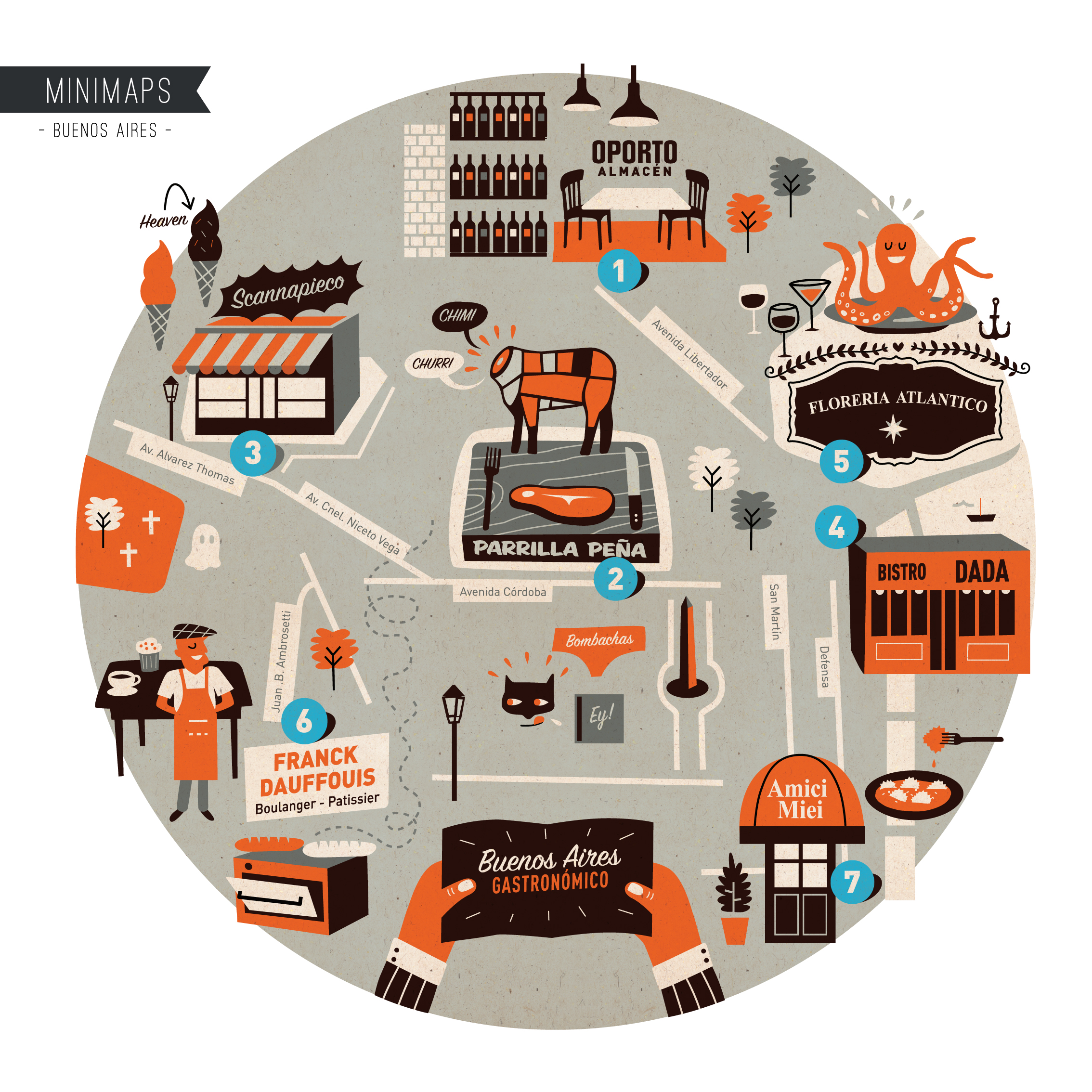 .
Fancy little place to start the day with a nice brunch. Nice place. Fair prices, big portions. New York style. Quiet neighborhood. One of the best things about this place is the possibility of enjoying a solid menú with diverse options. Nowadays in the city most places offering brunch have pretty much the same thing. Oporto is better than that. If you fancy a nice walk to digest the massive meal, Buenos Aires's (mini)Chinatown is only about 12 streets away.
A carnivore's classic. Here the entraña o vacío are the musts. After that you can die in peace… but I hope you live long enough to tell everyone. It's a very traditional place, the waiters are real experts that will pamper you in a very professional and polite way. Achuras (WHAT IS THIS) are also good and they have a decent house wine.
Frozen happiness. People say that ordering "dulce de leche granizado" is an absolute must. It just is. My favourites are chocolate and hazelnuts and melon, though. Not necessarily together, of course. In any case, it seems that you're going to have to come more tan once. Good prices, beautiful place.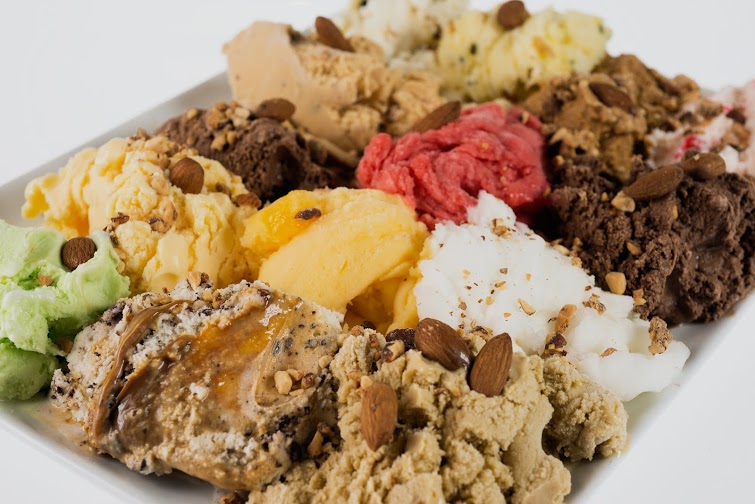 Party time! It's time to get the party started in a small place with an absolute great mood, very international, and with delicious food and a simple but solid wine selection, cheers! The beef carpaccio and milanesitas with fries are a great way to start. The sensation of being in little bistro lost in a Parisian Street will keep you coming back. If your night is only beginning you can order a cocktail, if not they will give you a small prosecco or limoncello anyway… ¡por la casa!
Shaken, not stirred. So, if it's a spirits-kind-of-night, Florería Atlántico is the right place to go and try and drink all the cocktails you want. Remember, you're eating and drinking as if there's no tomorrow. The place looks like a warehouse with low lights and a seductive cocktail selection. For me, two drinks are unbeatable: the Gin Tonic and the Dirty Martini (prepared with Gin de los Apostles). The place is not especially cheap… but it is absolutely worth it!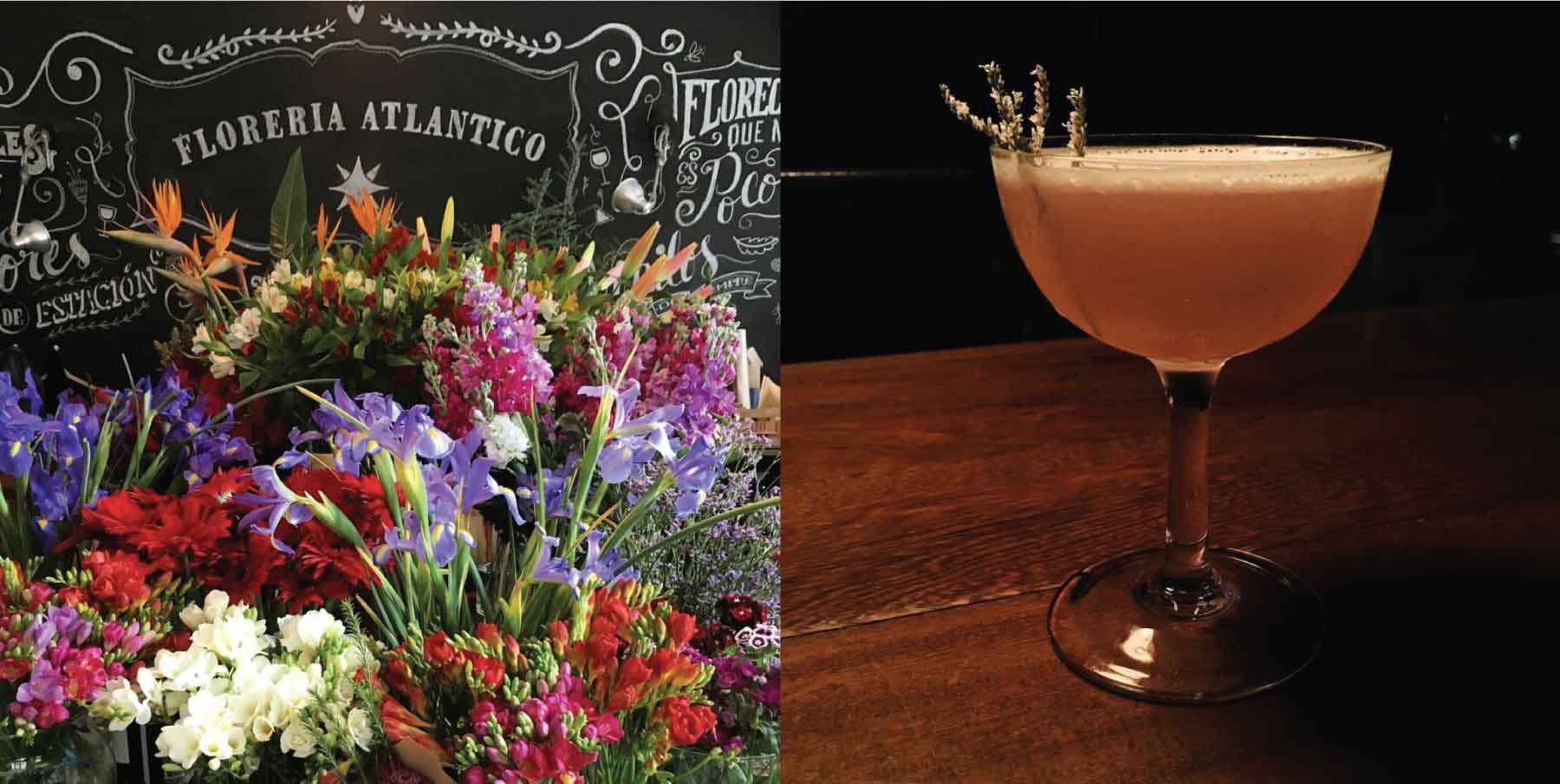 6.Franck Dauffouis Boulangerie.
A piece of France in Caballito. Hungover much? Franck Dauffouis is the place to save your soul. Everything in this place is just delicious and energetic and you should definitely try as many things as you can… sweet or savoury, it doesn't matter. Both baguettes and focaccias are made to perfection and my favourite sweets are the pain aux raissins, the financiers and the red fruits mini-pies. Tartin and milhojas are also a way of pampering your mouth. Bo there grab your favourite bunch and then pic a spot in the Parque Centenario to enjoy a little picnic. Voilà!
From Rome with love. Mediterranean lunch or dinner in a very picturesque neighborhood can only mean: Amici Miei. If you're hungry, I recommend you the classic parmigiana di Melanzane. It's delicious. Like made by your Italian granny delicious, if your Italian grandma loves you and it happens to cook professionally. The main dishes menú is really varied. I particularly like the pasta with Ossobucco. Only one warning (that also serves as good news): dishes are big.
Are you ready to eating and drinking as if there was no tomorrow?