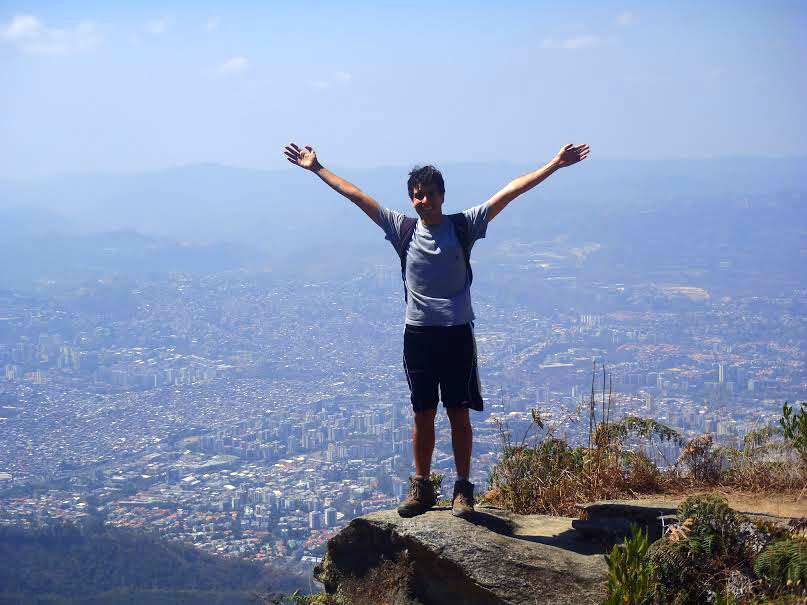 Rodrigo was born and raised in Caracas, a city of great social and economic contrasts! Growing in Caracas made him believe his city was kept inside the walls of places, since 'caraqueños' tend develop life between various groups of four walls. After scattered travelling around South America, the Caribbean, United States, Europe and Australia, and living additionally for a year in Madrid, Rodrigo returned to Caracas with the desire of experimenting it closely and intensely, reason why he decided to investigate it in depth. Since he started, he discovered that Caracas can be splendid if you are opened to it, and that every place has its own way of being lovely and amazing.
Since then, Rodrigo hasn't stop travelling; his hometown has turned into a big source of handy and unbelievable destinations. Rodrigo has a degree in Liberal Arts, a Master in Sustainable Development and Corporate Responsibility, complementary studies in languages (English, Portuguese, Italian and French, besides Spanish as his mother tongue) and a special admiration for Caracas, metropolis which only requires from the love of its inhabitants to be idyllic.
Where do you live? Caracas, Venezuela.
Where do you come from? I'm 'caraqueño'!
Where do you (day)dream to go next? Anywhere new, amazing things might be just around the corner! In short time I will meet personally the world's highest waterfall (Angel Falls), which is one of the main natural masterpieces that are found on this planet! I live in a country filled with silent world marvels; my travel purpose for this year is to connect with those great things I have near, world marvels deserve no silence but knowledge.
What do you like most about traveling? The experience! Every place is different; travelling is about opening your senses and your soul to opportunities in life.
A ritual or a thing that you cannot miss when you travel? To take pictures! Keeping memories of the best times in life is a good way to remember to be thankful, as for the world has been generous.
This is the minimap that Rodrigo edited for you: Caracas: Landmarked Naturally.