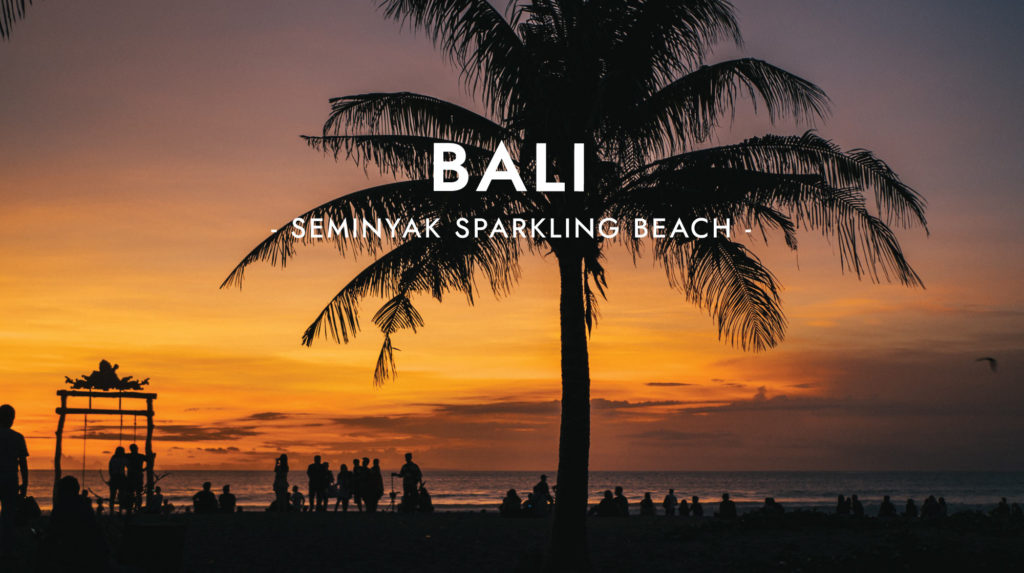 Are you coming to Bali? You simply cannot miss Seminyak!
Seminyak is a very popular location in Bali. Its lovely white sandy beach is just north of Kuta and Legian, and the surrounding area is sparked with great spas, hotels, boutiques and restaurants. Whether you're visiting with friends, your couple or your family there will be a perfect place for you, and a lot of nice things to do, watch, try, taste, and drink, from dawn until late at night. Getting bored is definitely not a choice.
Pack your bathing suit and your sunglasses and be prepared for a relaxing, fun and magical journey! 😉
Edited and illustrated by Devina Indrian.
.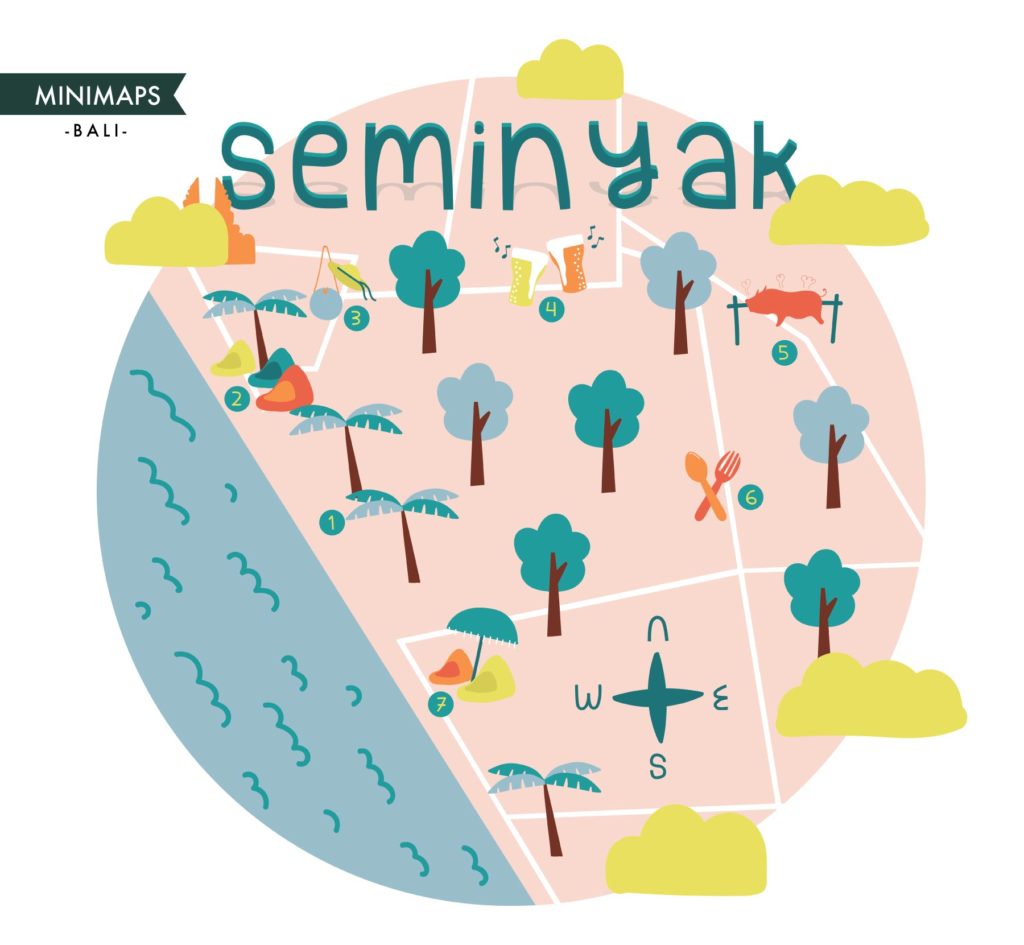 .
1. Seminyak Beach
Located on the west coast of Bali, Seminyak Beach is a wide sandy, beautiful beach that pretty much offers everything you might be looking for in Bali's sophisticated beach scene. If you're into very photogenic nightlife and fine restaurants for dining, bars to enjoy the beach at sunset and entertainment venues… you are in the right place.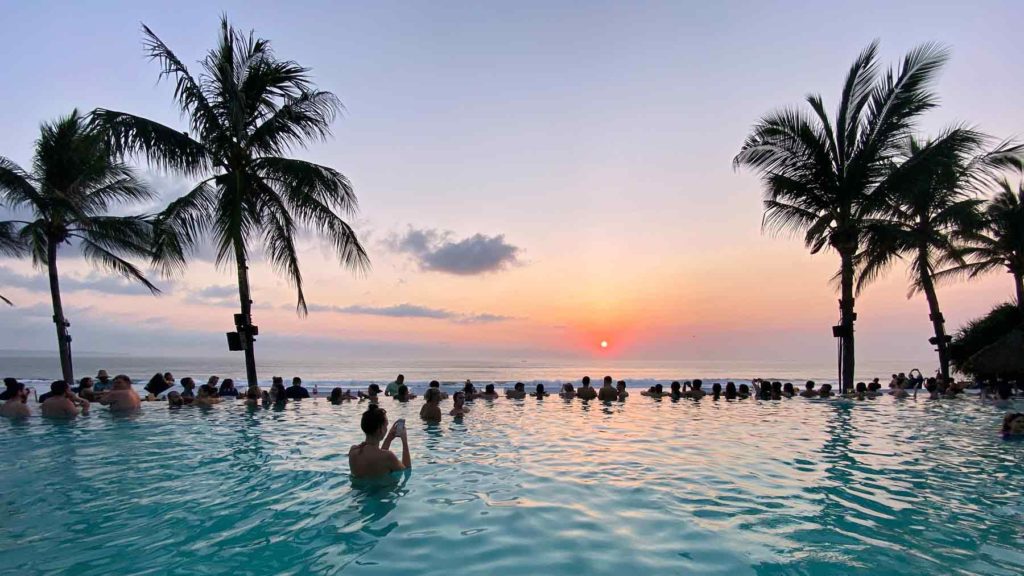 .
This lush beach club offers a restaurant, bar and beach lounge for you to sit back, relax and enjoy the sun or sunset, and some delicious food and drinks, while gazing at the panoramic views of the Indian Ocean.
.
3. The Flea Market
Large iconic flea market where you can find all the artisanal crafts and souvenirs you'll ever need. Really friendly vendors and it is super close to the beach. What is not to like?
.
A really original place where the jungles of Bali meet the urban vibes and street colours of Rio de Janeiro. Here you can enjoy a nice dinner and delicious cocktails and wonder around some luscious semi-indoor gardens, artificial waterfalls and ponds.
.
5. Babi Guling Pak Malen
Do you love pork? Well then Babi Guling Pak Malen is the right place for you to try it the Indonesian way in a very authentic setting. Try of course the Babi Guling (suckling pig).
.
Made's Warung was established in 1969 and has become a social eating and meeting venue for locals, expats and tourists alike. It has grown from a traditional roadside warung into a cosmopolitan restaurant serving a variety of local and international food in Bali.
.
Jalan Mesari Beach, Mon – Sun 10 – 00
First 'chiringuito' style place in Seminyala Beach. Unpretentious, fresh Spanish food cooked "a la plancha', comfortable, colourful and already iconic beanbags. It is open all day long for breakfast, lunch and dinner, and it is the ideal spot for refuelling and relaxing under the sun after a night out… and when the night comes, hey, La Plancha is also famous for their old school vintage music and themed parties.
.
Ready to get to enjoy and amazing beach?
.
–
To share your photos with other minimappers, please use this hashtag #superminimaps in Twitter and Instagram!
♥
.
.