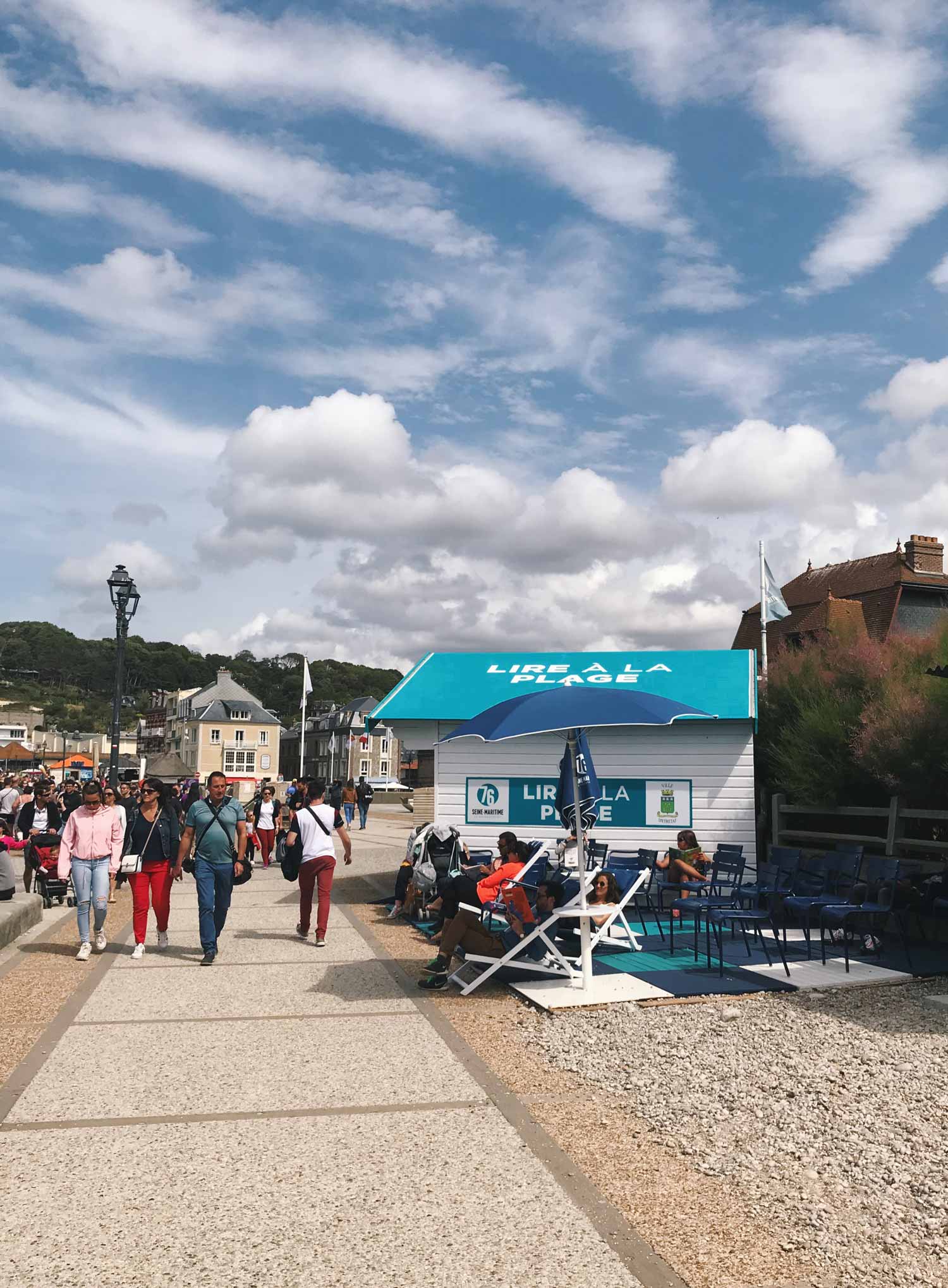 (EN)
This past week while in Étretat, I discovered the absolutely lovely Lire à la plage operation promoted by the Seine-Maritime department.
From the 6th of July to the 25th of August there are 12 cabins (and 12.000 books and 400 deck chairs) ready to lend many books for free to everyone that want to have a read under the sun (or not, we're talking about Normandy after all), all along the Côte d'Albâtre, from Le Havre to Tréport.
There's a little bit of everything in the Lire à la plage cabins, from comics to poetry, historic books and plenty of fiction. There's also a librarian ready to recommend you something you might like.
It's a lovely initiative and a perfect plan. Next time I'm back at one of these beaches I'll make sure to "forget" my book back at home (: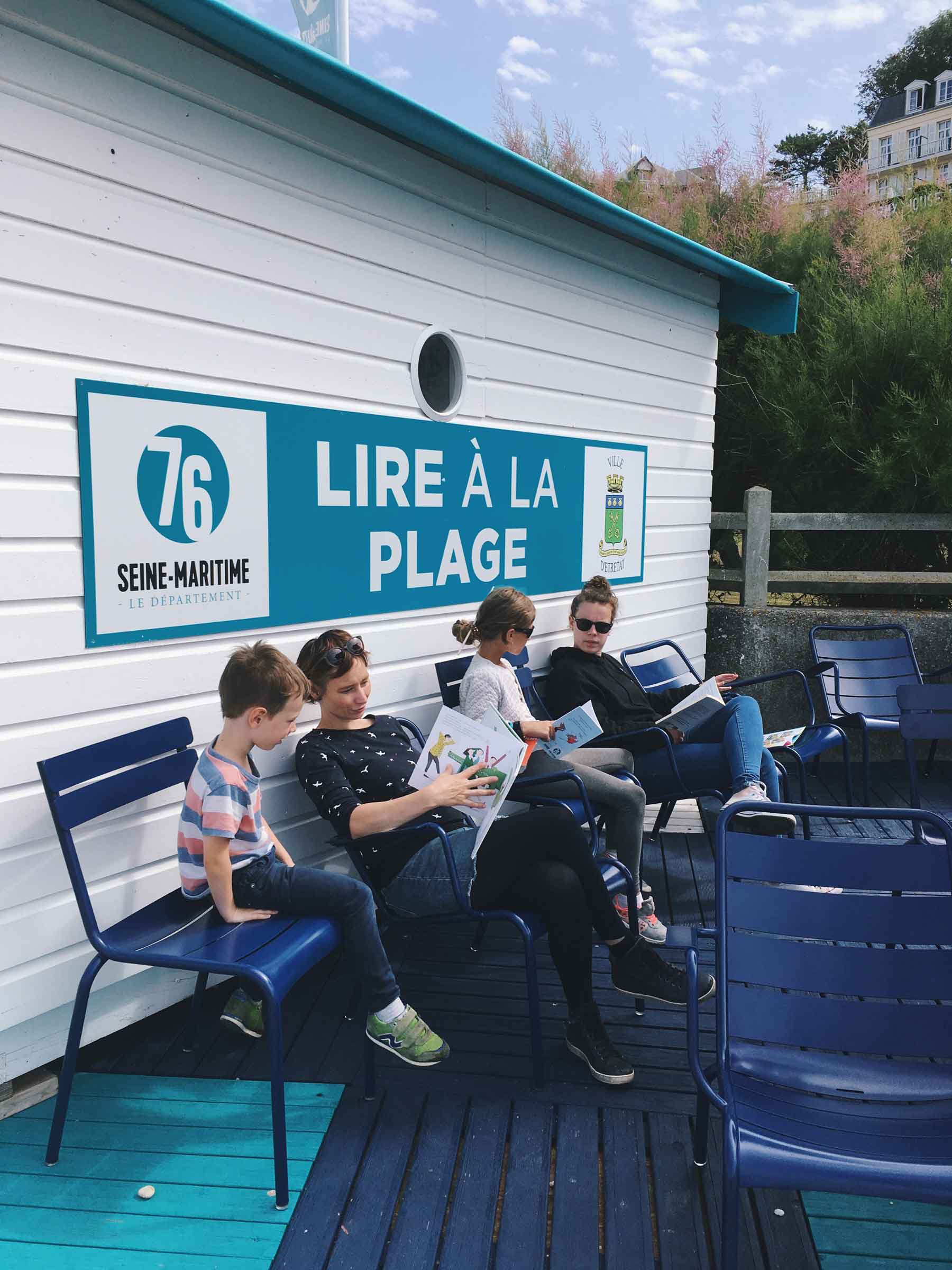 (ES)
Esta semana al llegar a Étretat me encontré con una cabaña en la que se podía leer: Lire à la plage (leer en la playa). Se trata de una operación de promoción de la lectura del departamento de Seine-Maritime.
Desde el 6 de julio al 25 de agosto se pueden encontrar en parte de la costa normanda 12 cabinas, equipadas con 12.000 libros y 400 tumbonas, listas para prestarte un libro para leer bajo el sol (o bajo las nubes, es Normandía después de todo). Está situadas a lo largo de Côte d'Albâtre, desde Le Havre a Tréport pasando por supuesto por Étretat. Yo vi las de Étretat y las de la playa de Havre (está justo al final, antes de llegar a la pequeña feria con juegos mecánicos).
Hay mucha variedad, desde cómics a poesía pasando por libros históricos o novedades de ficción, y también hay un/a librero/a listo para recomendarte algo que te pueda interesar en el momento.
Es una iniciativa lindísima, y lo mejor es que por lo menos mientras estuve ahí, vi que la gente la usaba y la disfrutaba. La próxima vez que vaya a alguna de estas playas "olvidaré" mi libro en casa (: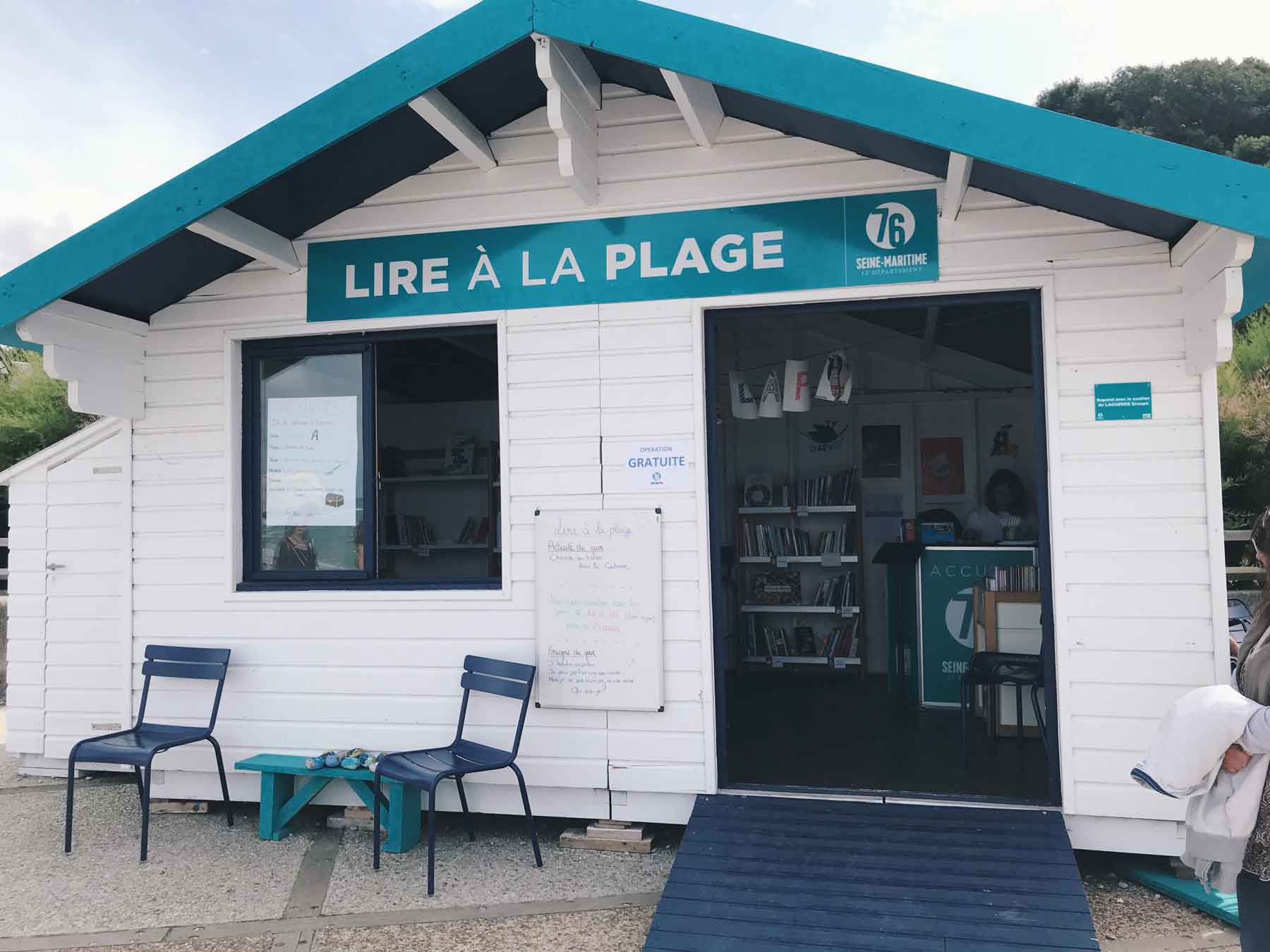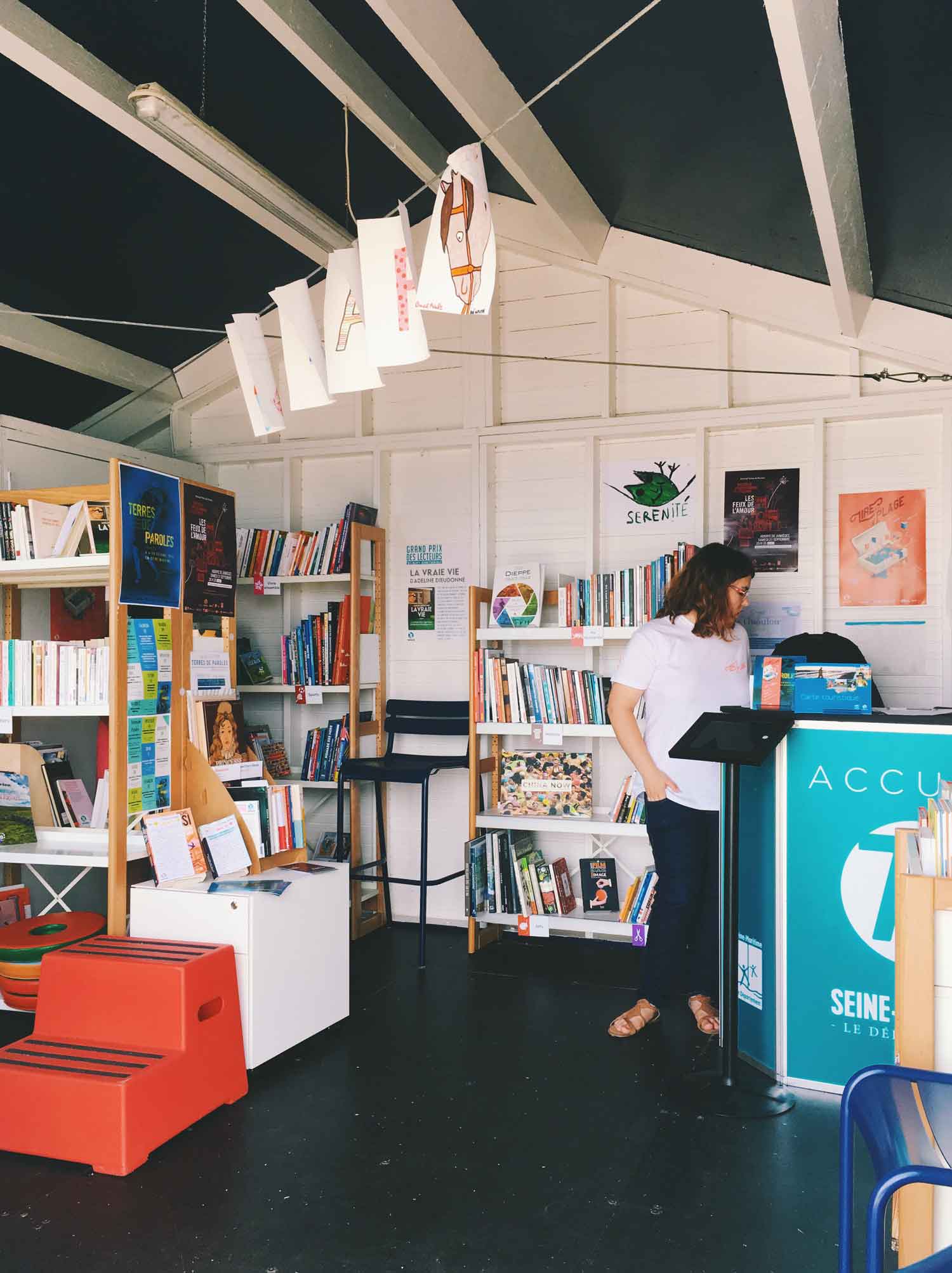 Photos: Lire à la plage in Étretat | Superminimaps.