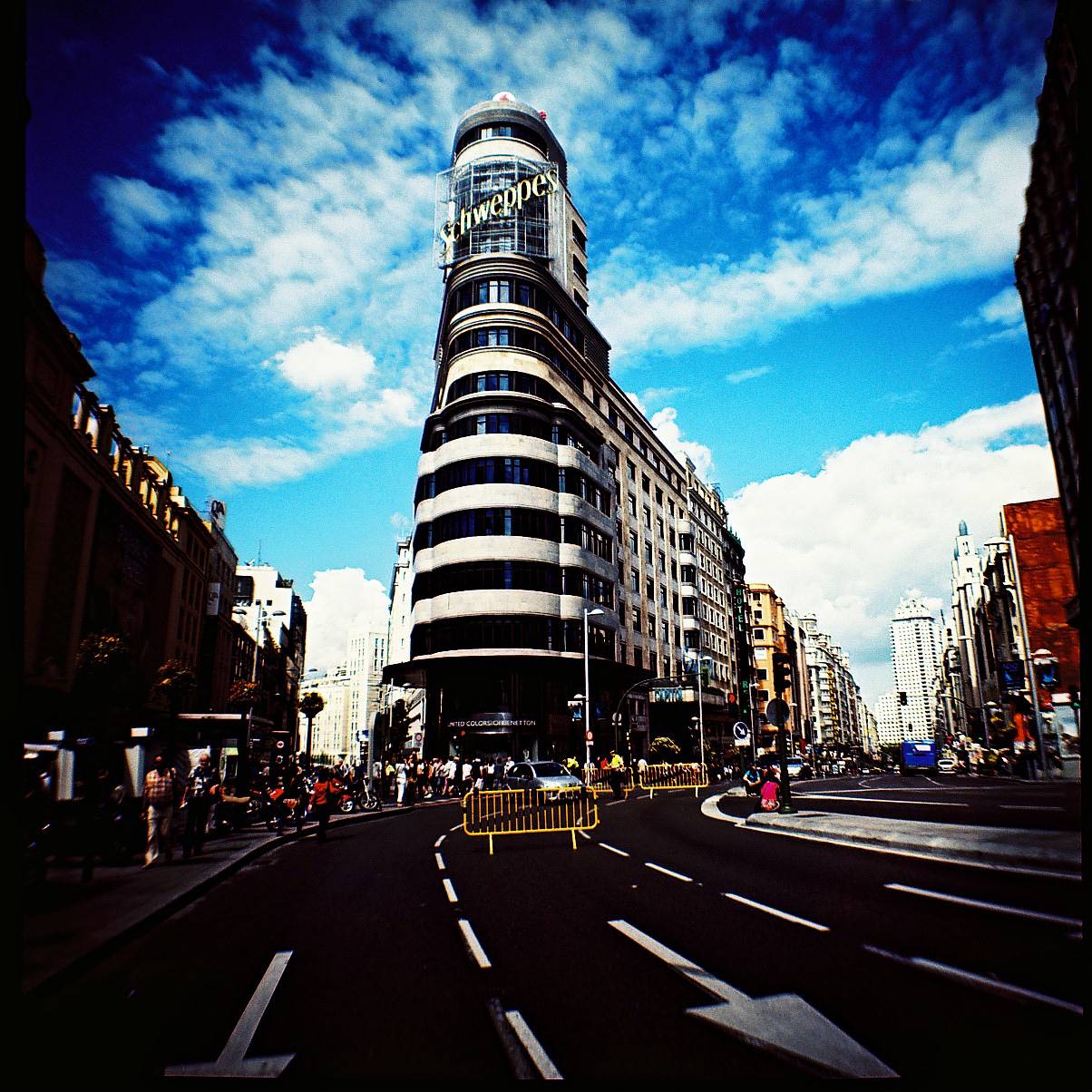 When I was looking for photographs for the Madrid Bookstores With A Charm minimap I couldn't help to think of my good friend Susana who besides being an amazing yoga teacher, designer, baby illustrator/photographer also have taken the most fantastic lomographies of the city (:
She is happy to share some of her work with all of you here in Minimaps and if you want to see more of her photographs, please don't hesitate to have a look at her lomography profile… or any of her profiles for that matter. They're all great!
Hope you enjoy and if you're in town don't forget to download and print your Unconventional Musts and Bookstores with a Charm minimaps and start exploring the city from a different and more personal perspective.
Cheers!
Ana x