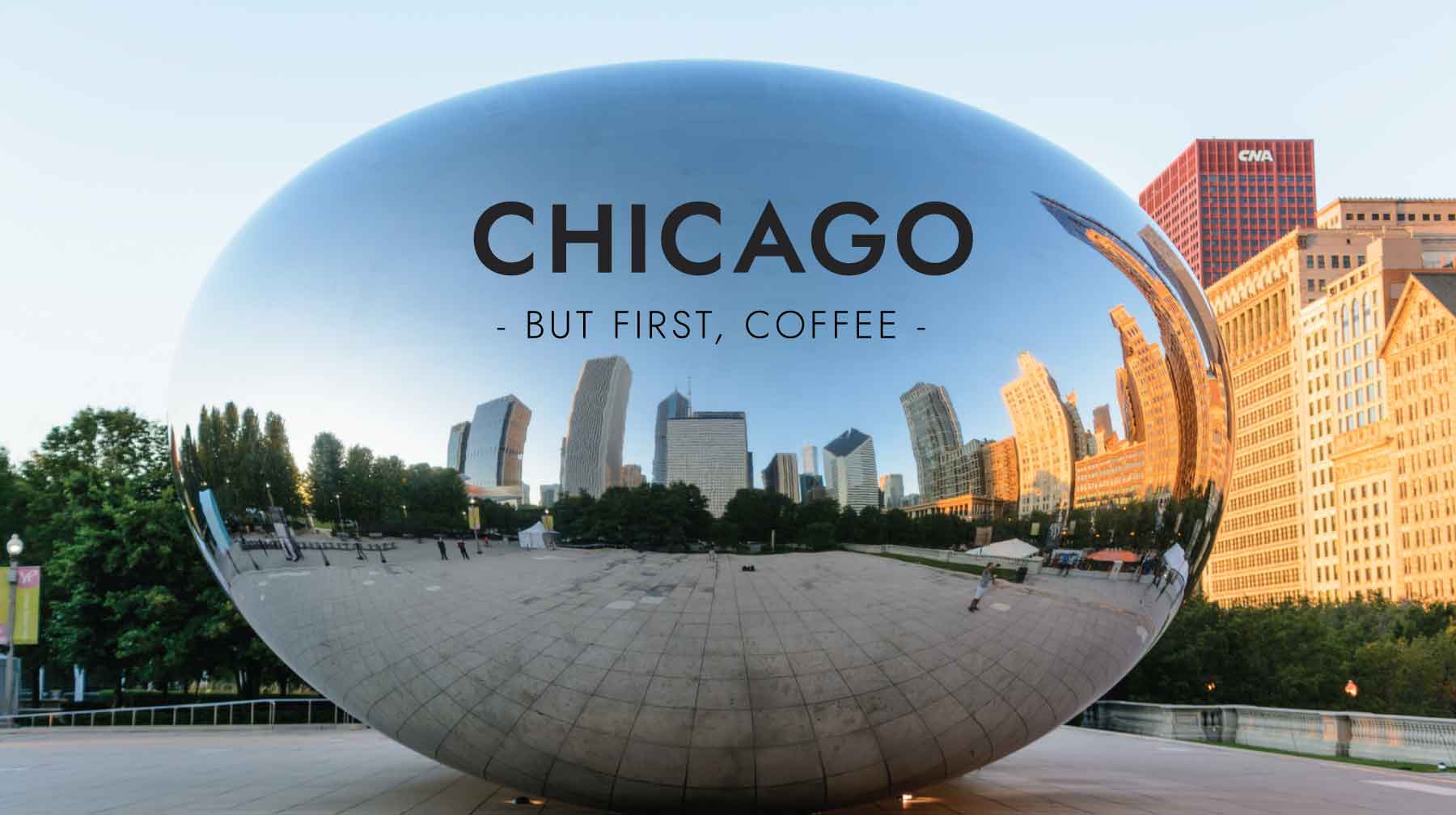 Maybe is because when we travel days and nights are very long and we need to be wide awake, and maybe is because one of Chicago's best known icons is called "The Bean" but in any case making a minimap about some of Chicago best cafes, seemed very right, if not necessary!
In each of the places featured on this minimap you will find my recommendation, but of course, if you're spending a longer time in the city of if you live there, you're very welcome to try more, and if you want, please share it with me! I'd really like to know what to drink in my next visit to the Cubs' house (:
Have a lovely caffeinated day, everyone!
Edited by Gustavo Rubel and illustrated by Marielisa Müller.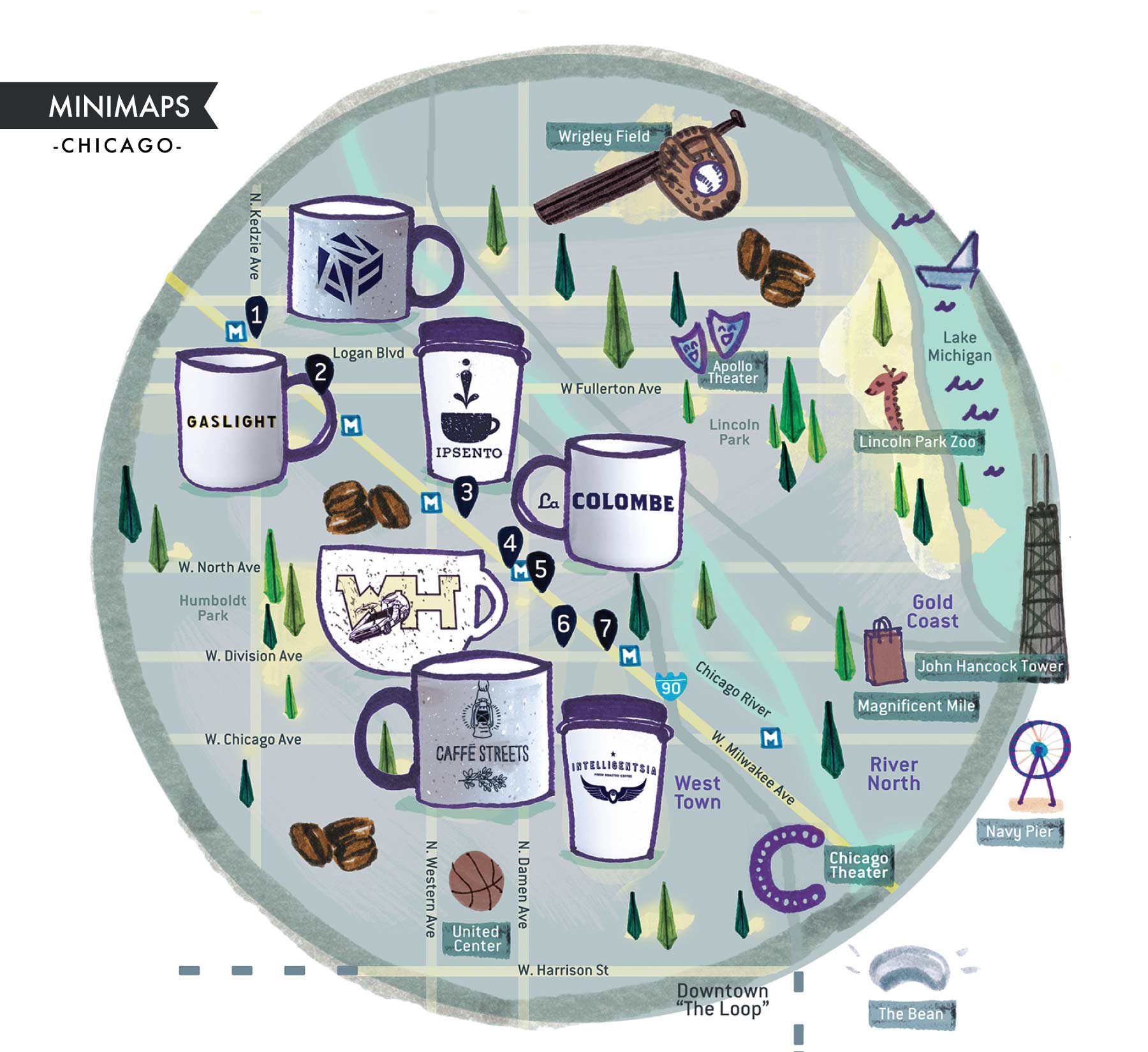 The world of coffee in Chicago is mainly dominated by large groups, however there are small toasters that are opening their own way. This is the case of Passion House, they recently opened their first store offering a nice selection of direct trade specialty coffees they toast and classify: ambient, mainstream and experimental (whoa!). The atomosphere is nice and quiet (in a good way) and it has a very crafty vibe. My recommendation: try their 3 beans and find out the one you like best!
This is one of those places where you go to grab breakfast with a book and without realising is 5pm and you're still there! They have really good sandwiches, and the perfect mood to lose yourself in a book. My recommendation: grab a book, magazine or newspaper, and order a Latte with Almond Milk with a GasLight Breakfast, and for when you're running low on caffeine a Kenya Wahundura pour-over.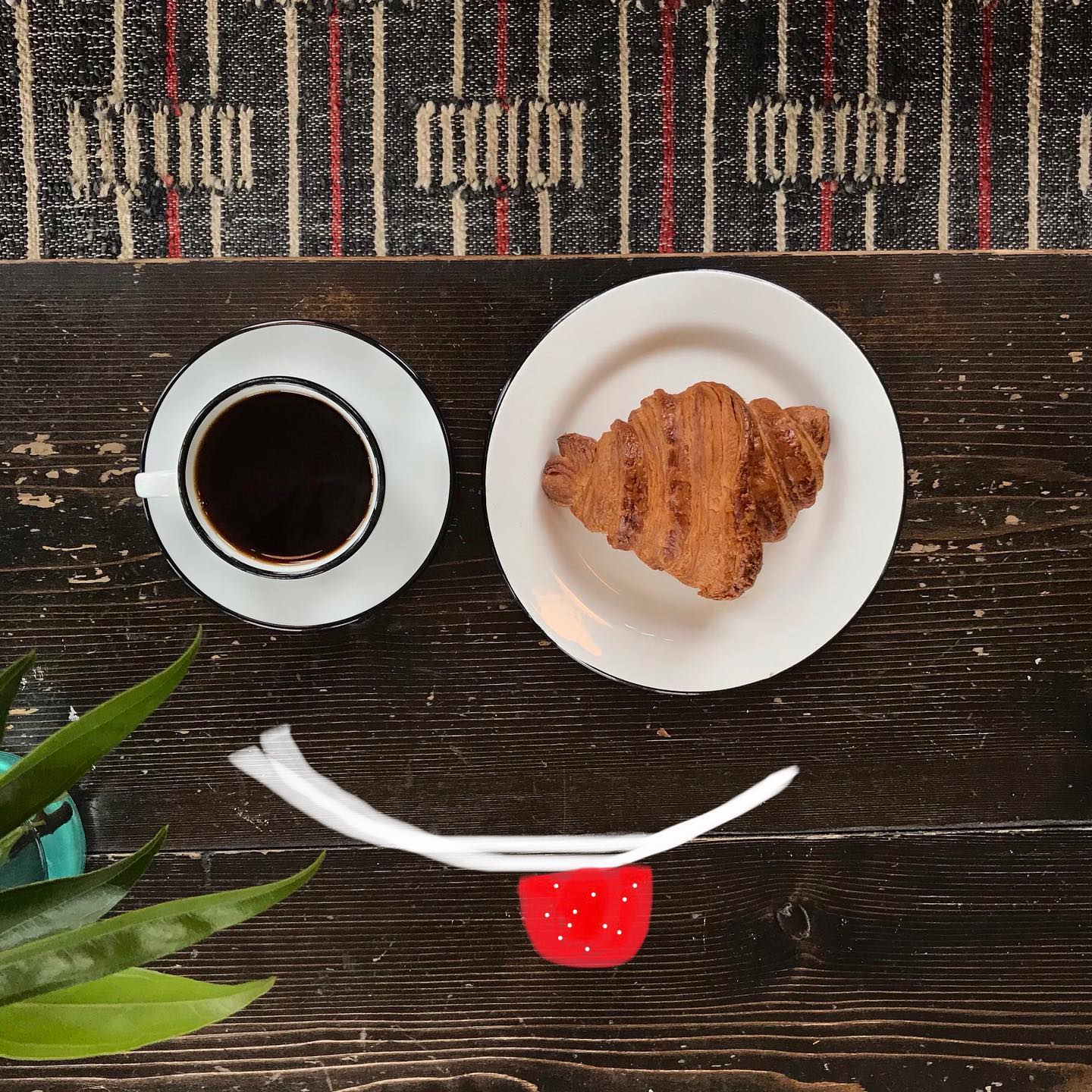 Seasonal craft coffee. Even though everything swirls around coffee, there's a really cool ambience and they also make their own donuts to enjoy with their coffee-based signature drinks. Their breakfast and lunch menus have famous writers or poets names. My recommendation: ask for a Garrison Keillor while enjoying one of these signature drinks: Ipsento latte with coconut milk, Cayenne and honey, Ipsento Nutella Latte, or Cardamom Rose Latte.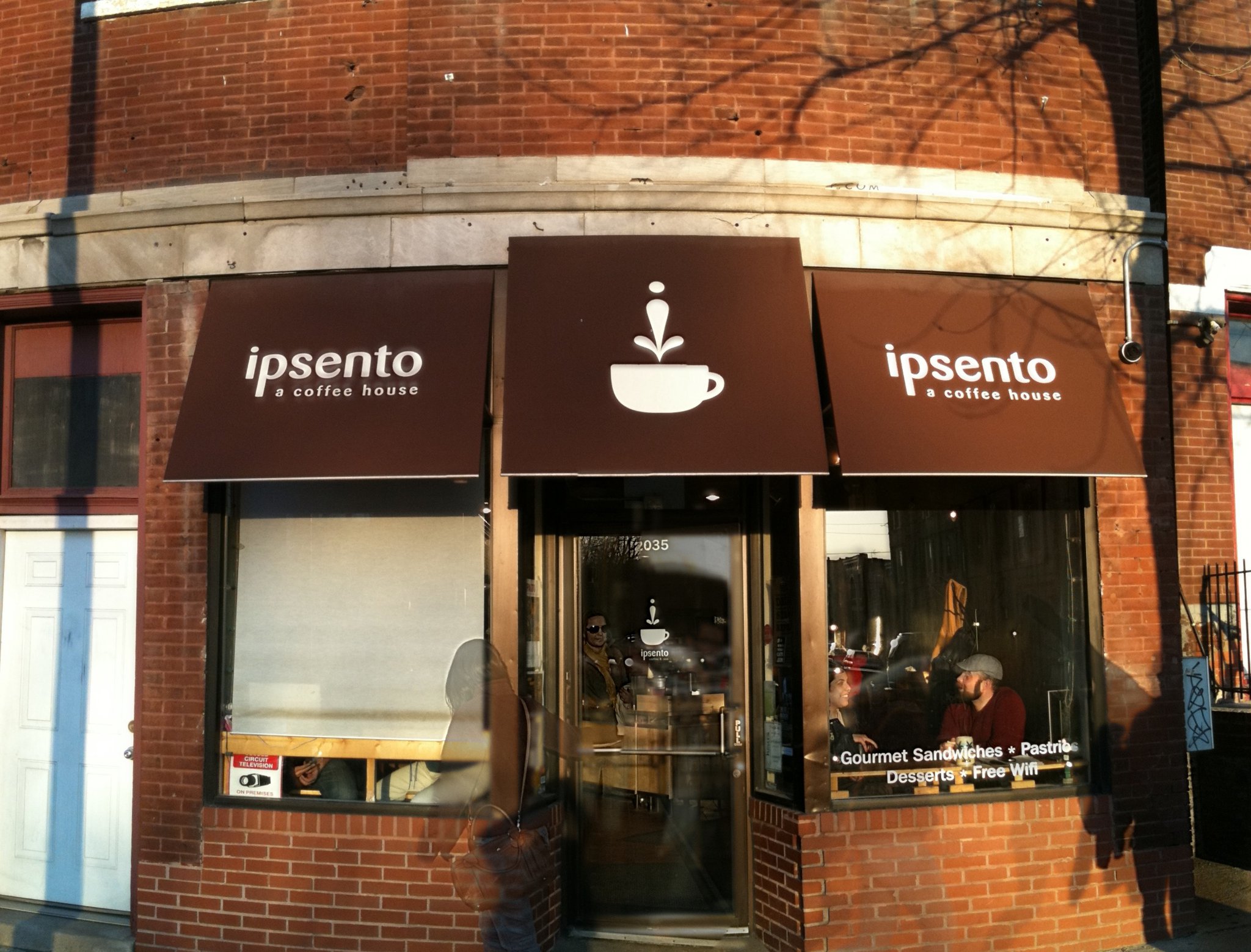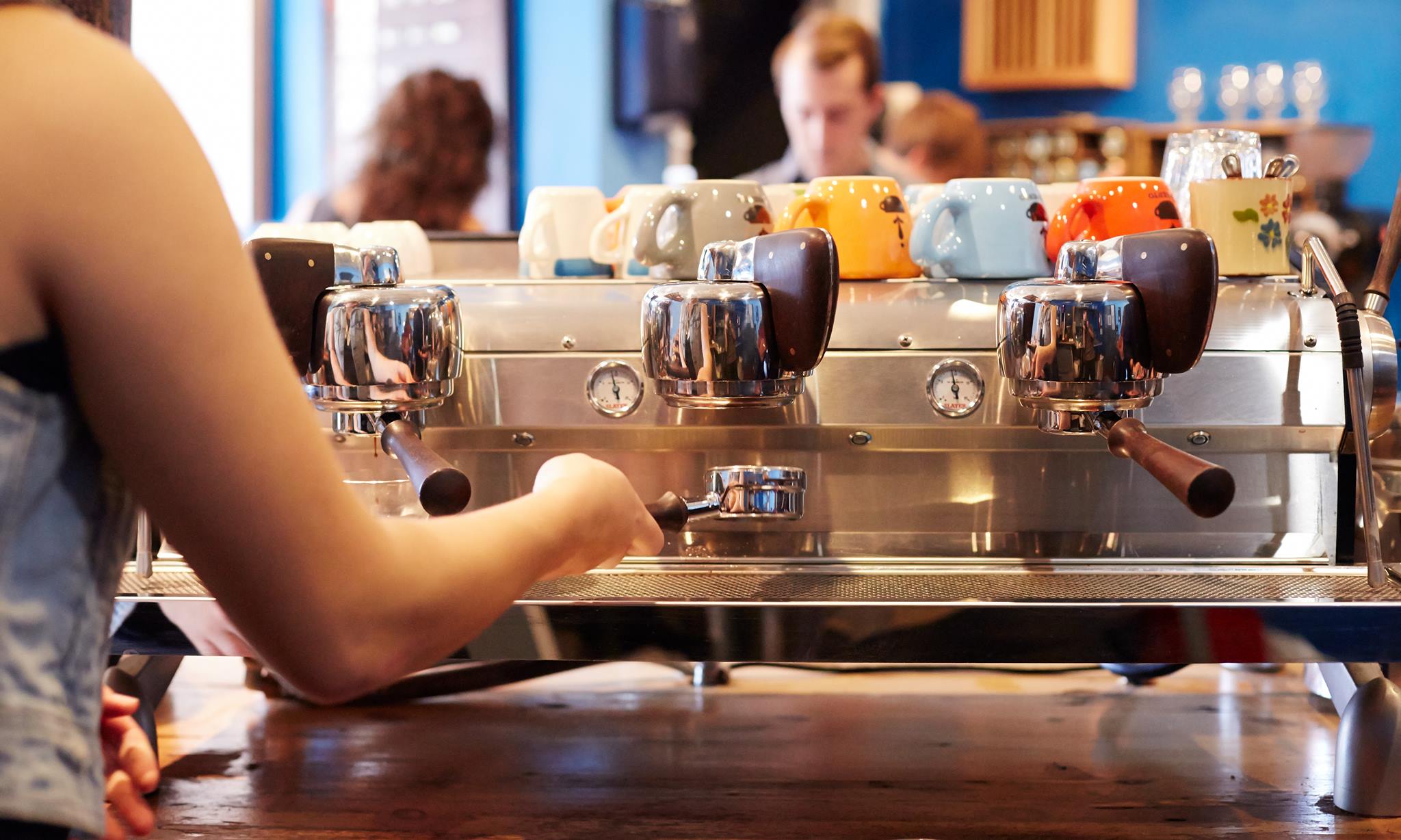 As it name suggests it's a time tunnel straight to the 80s. The ideal place to enjoy a delicious coffee surrounded by memorabilia from characters, video games, posters and toys from a time we all cherish (Stranger Things is proof of that 80s nostalgia). My recommendation: A Peanut Butter Koopa Troopa while having a look at the Delorean from Back to the Future 😉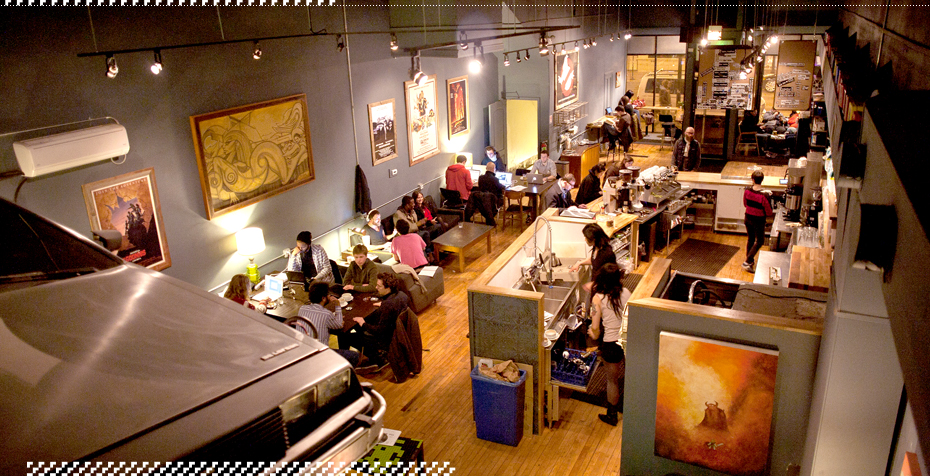 This place, at this specific location have three important advantages: the great quality of their coffee; the charm of the local that is relaxed and cozy; and… it's right next to one of the best donut places in the city!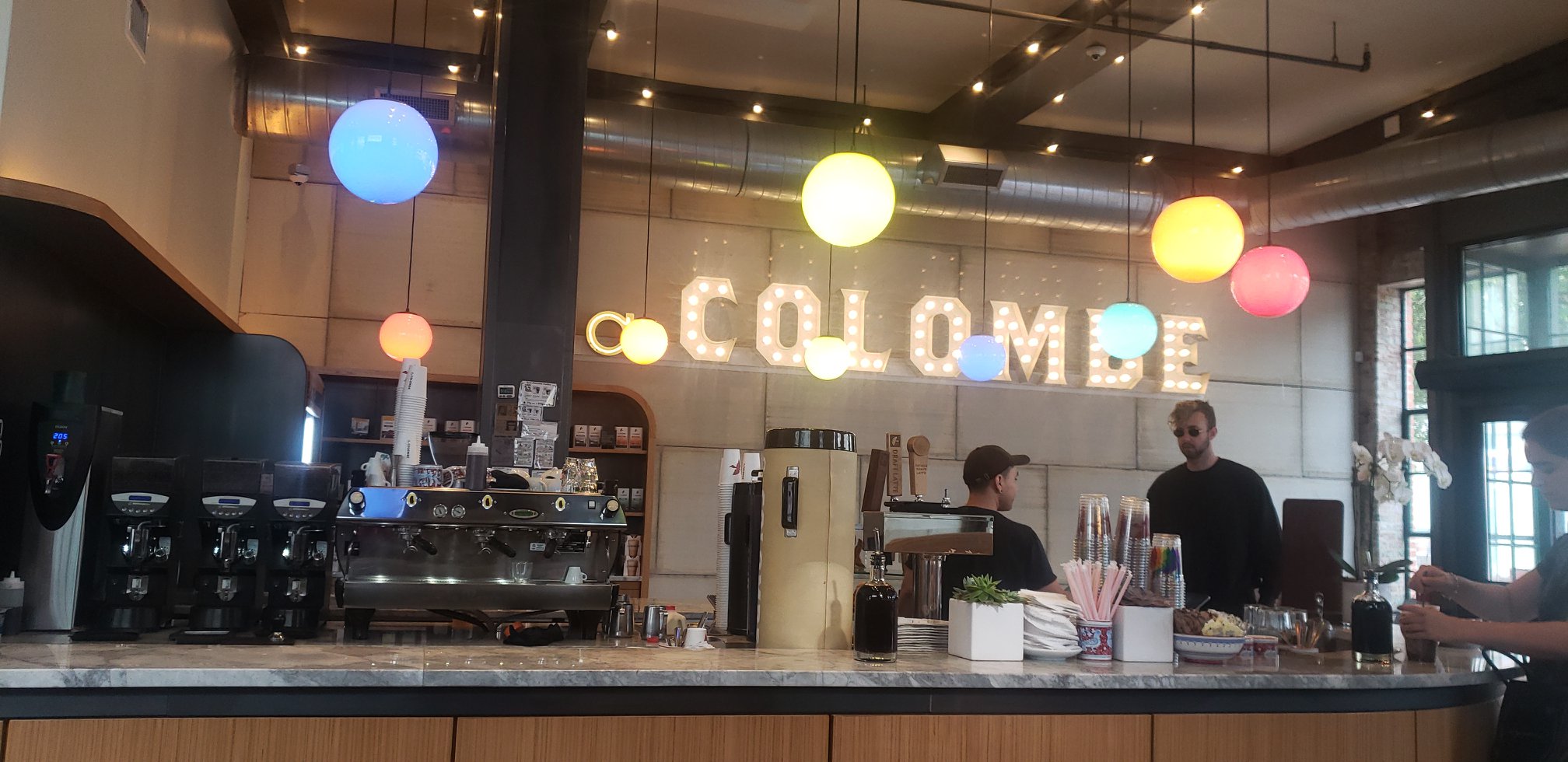 Without a doubt this place is the best designed one. An ode to architecture and simple but brilliant details. You could spend hours looking at every corner of this place while enjoying a distinct selection of different roasters. My recommendation: the Monkey Latte while indoors being amazed, and then a Spicy Hot Chocolate to go out and enjoy the city.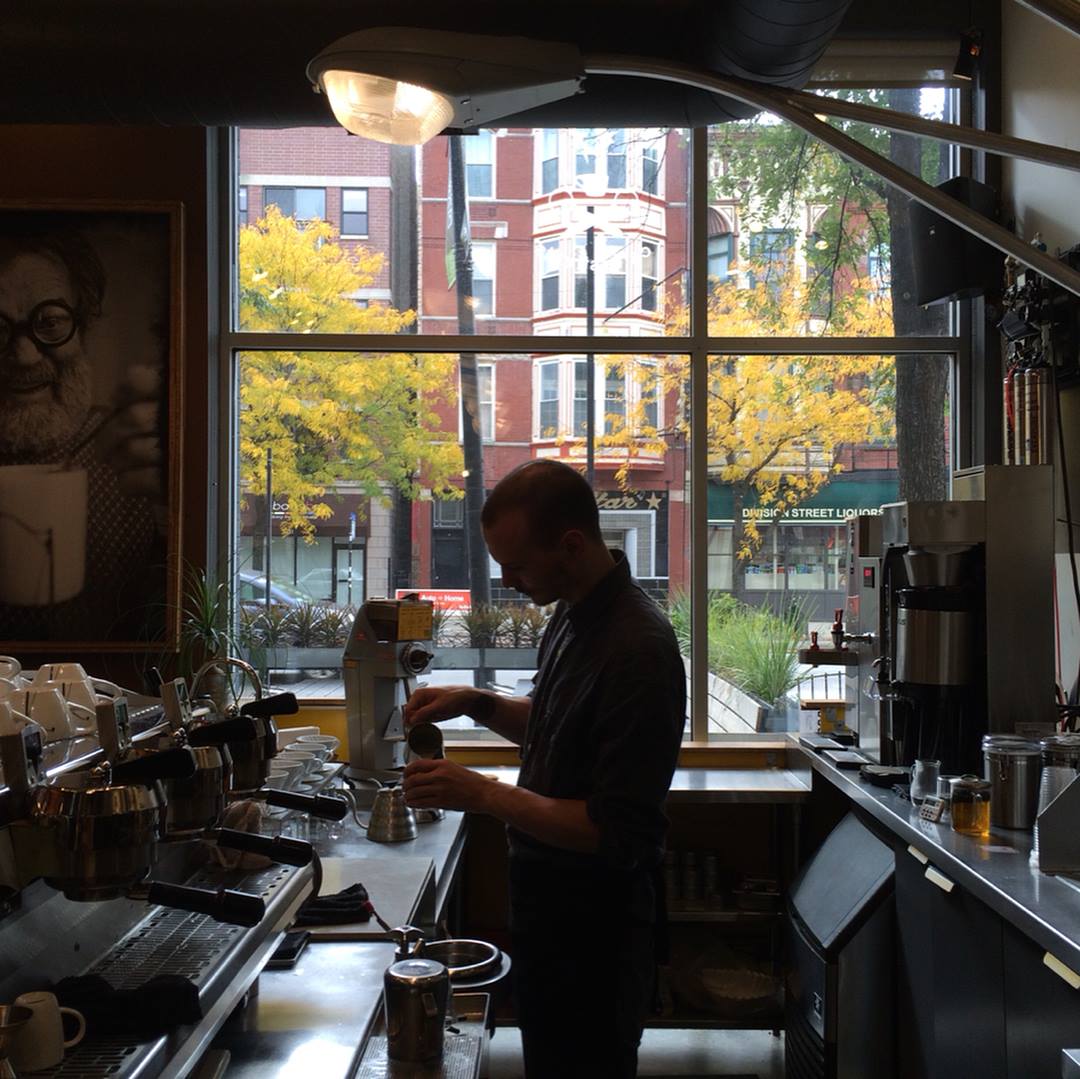 Illuminating coffee, they say, and one of the best roasters of coffee in Chicago, I say. It's worth a visit to try the variety of beans and methods they prepared with great dedication. My recommendation: if you are an espresso lover, try one Black Cat. If you're not an espresso lover, become one! 😉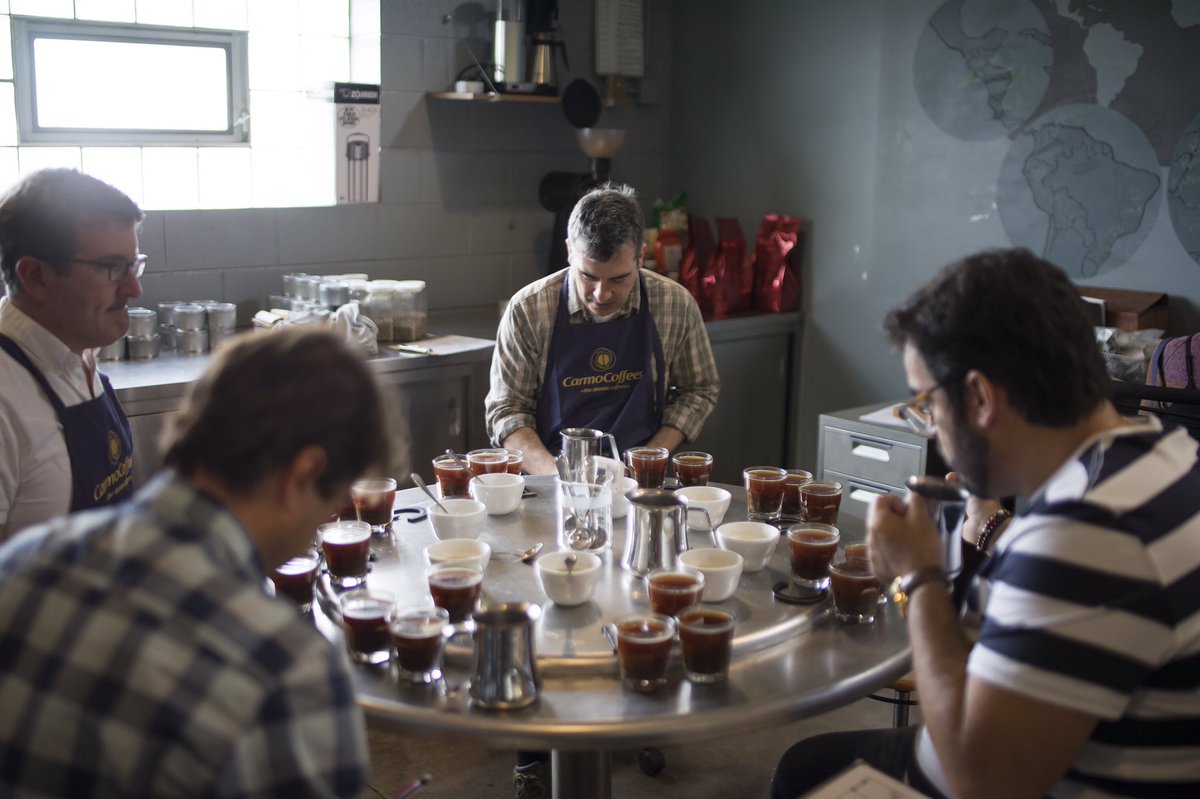 Ready to start a really energetic journey around Chicago best coffee shops?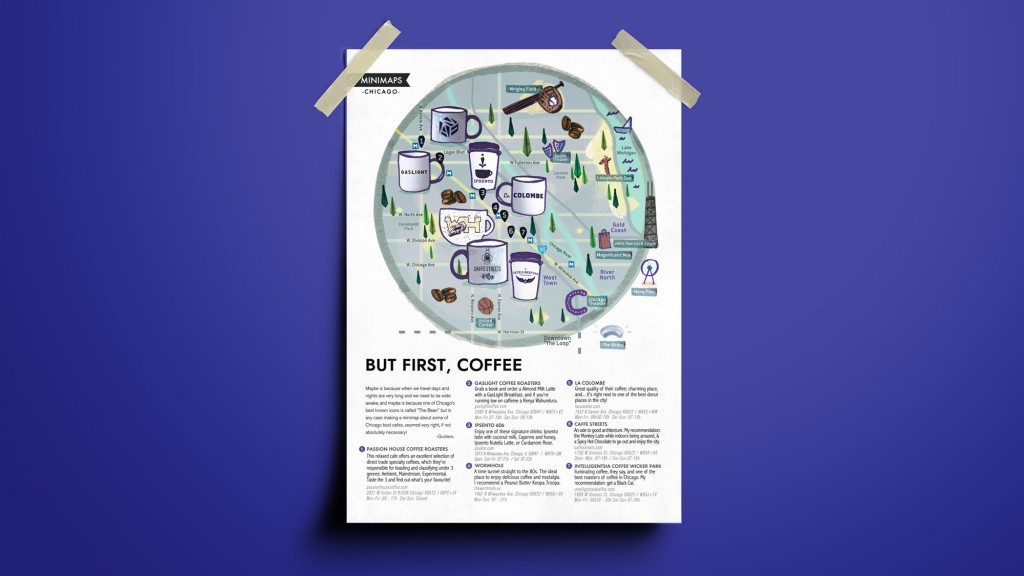 To share your photos with other minimappers, please use this hashtag #superminimaps in Twitter and Instagram!
♥
Save
Save