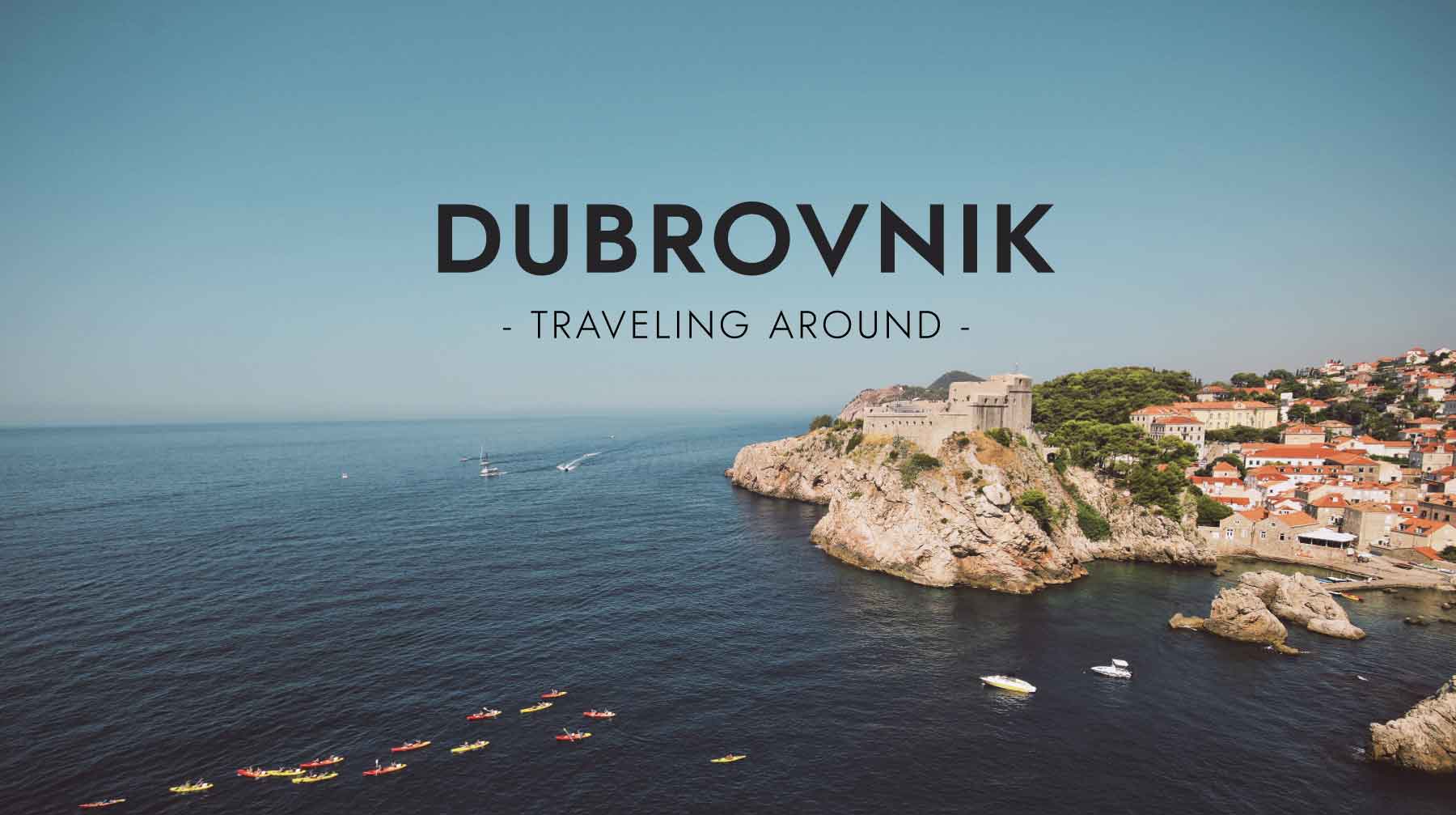 Dalmatia Coast is an epic paradise surrounded by crystal clear water and wild vegetation. Many little towns are located along the coast, all great for day trips during a summer vacation.
The main attraction in this area are the beautiful beaches, of course, but Dalmatia is also famous for hosting a valuable historic heritage and yes, also for being one of the main locations for Game of Throne's King's Landing. If you haven't visited yet… well, you know nothing!
Edited & illustrated by Victoria Fernández.
1. Catvat
This gem was founded by the Greeks in the 6th century BC, nowadays is beautiful town with many amazing spots to sunbathe on a rock and take a dip in crystal clear waters. Many many serious private luxury ships and yachts can be seen along the strand. Make sure to have a pizza in Kabalero, swim in Kamen Mali and enjoy the sunset view at the SeaSide Promenade.
2. Mlini
Idyllic fishing settlement with beautiful pebble beach, the name Mlini comes from the power flour mills used in the past by Greeks and Romans, you can still see a few standing scattered around the village. If you are in search of a quiet little place to rest your body and ease your mind just go to Mlini.
3. Lokrum
is a small island in front of Dubrovnik Old Town, great for a day trip just remember to bring some food. It has a Benedictine Monastery where you can spot some of Game of Throne´s props like the Iron Throne. The island is inhabited by friendly wild rabbits and peacocks and has lots of nice spots to enjoy nature and the Adriatic Sea. There´s a nudist beach too.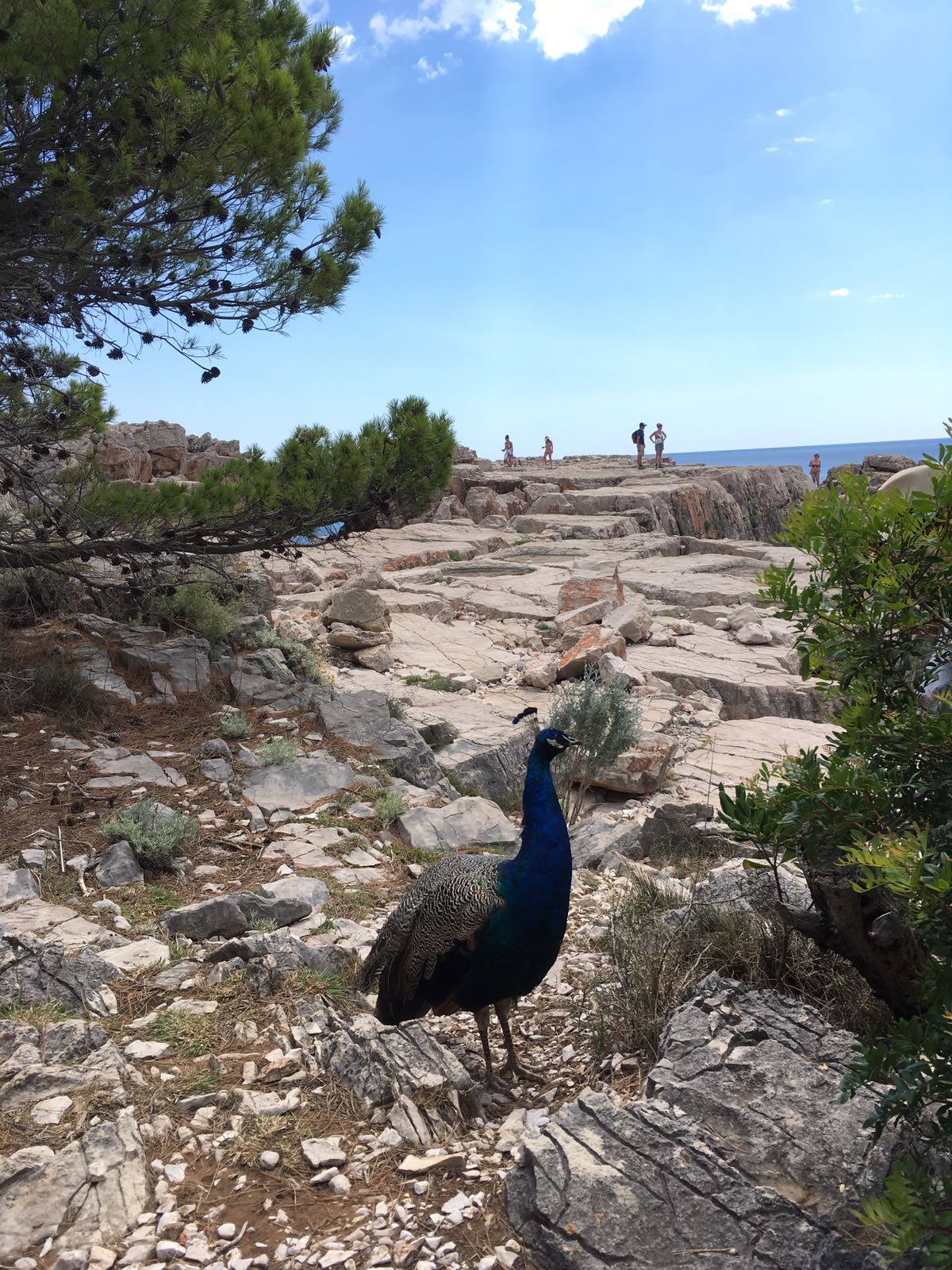 Dubrovnik is beautiful, but the awfully high amount of tourists can be a bit of a nightmare. So if you want to see something amazing while escaping the crowd go to Cafe Buza, this bar is literally a hole in the protective city wall and hangs on a cliff right above the sea. Bring your baiting suit.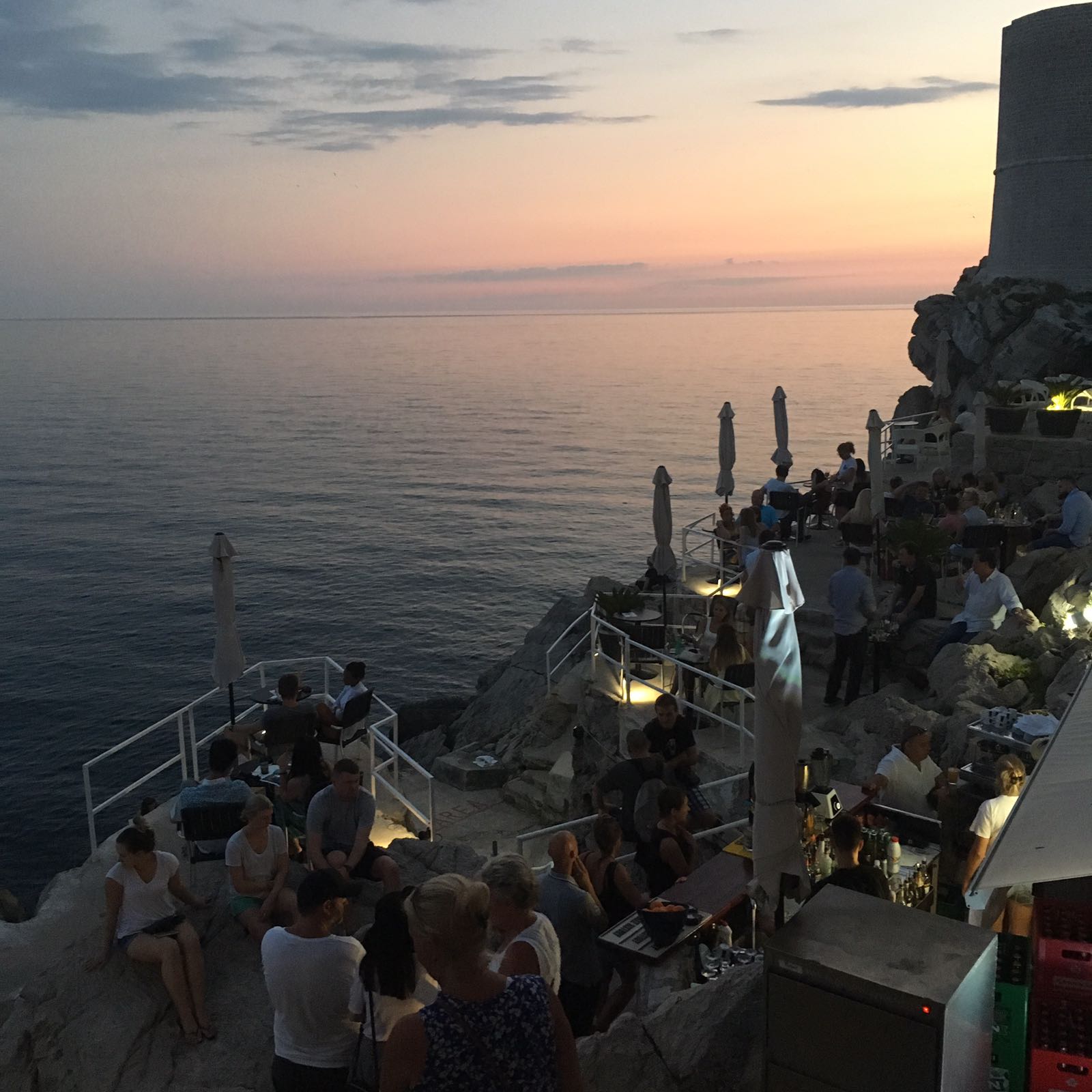 5. Sulic Beach
Again sick of the crazy tourist, go outside the city walls and search for Sulic Beach situated in a beautiful bay, just below the tall fort of Lovrijenac. Relax, jump off the cliffs into the sea and watch the locals. Great spot for kids.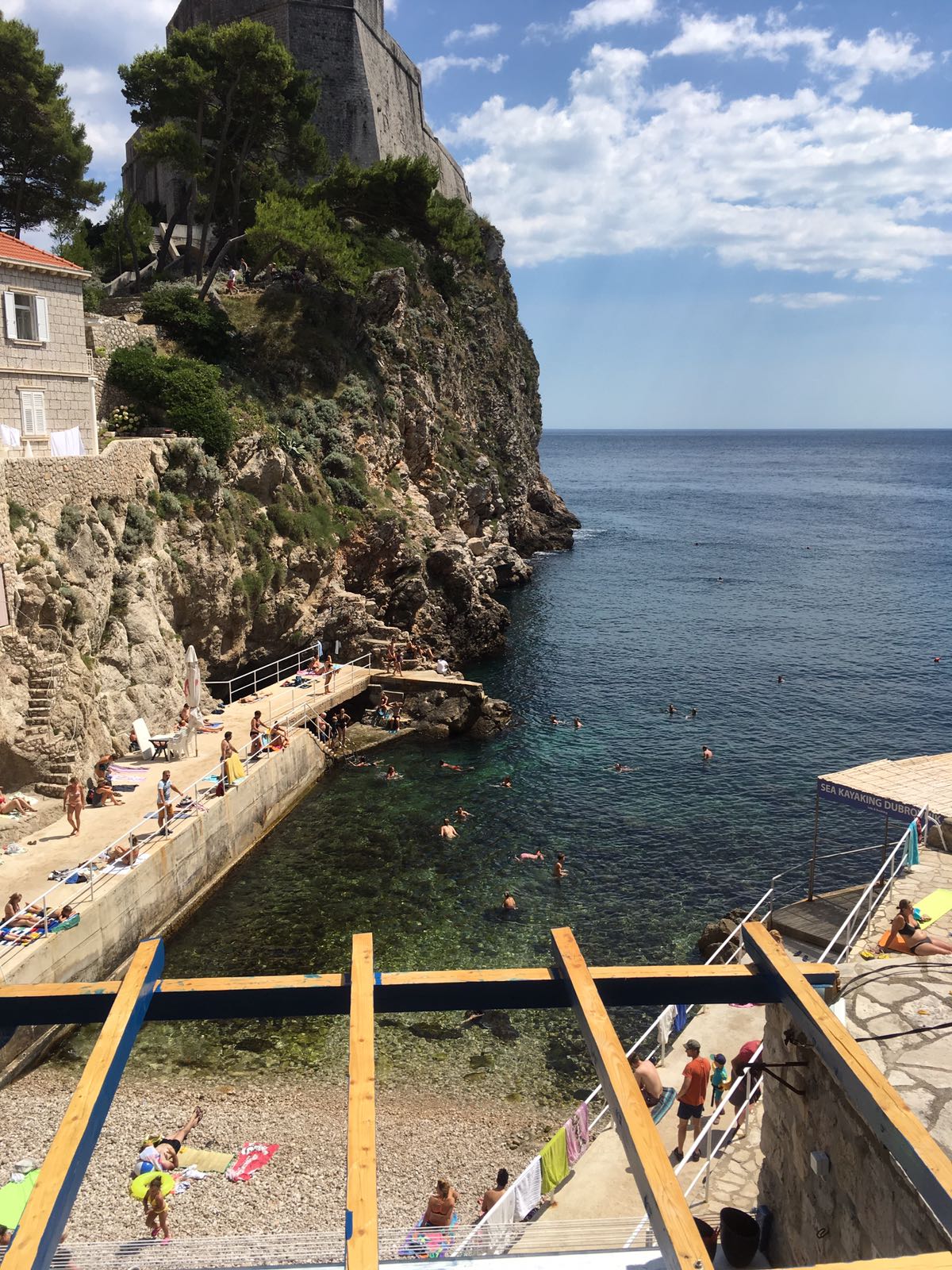 There is no such thing as too much Mediterranean food, but if you want to give it a rest have a quick bite at Barba, cool budget place run by its owner. They serve fried seafood and delicious octopus, sardine and prawns burgers. They also brew their own Barba beer. Ig: barba.dubrovnik.
7. Kupari Beach
Decades ago this place was a fancy modern resort built for the elite of the then Yugoslav army. Nowadays there´s a nice sandy beach were you can see the locals bathing and dive fishing their dinner next to the ruins of this colossal abandoned place. If you're into photographing or simply exploring interesting spots, you will absolutely love this place.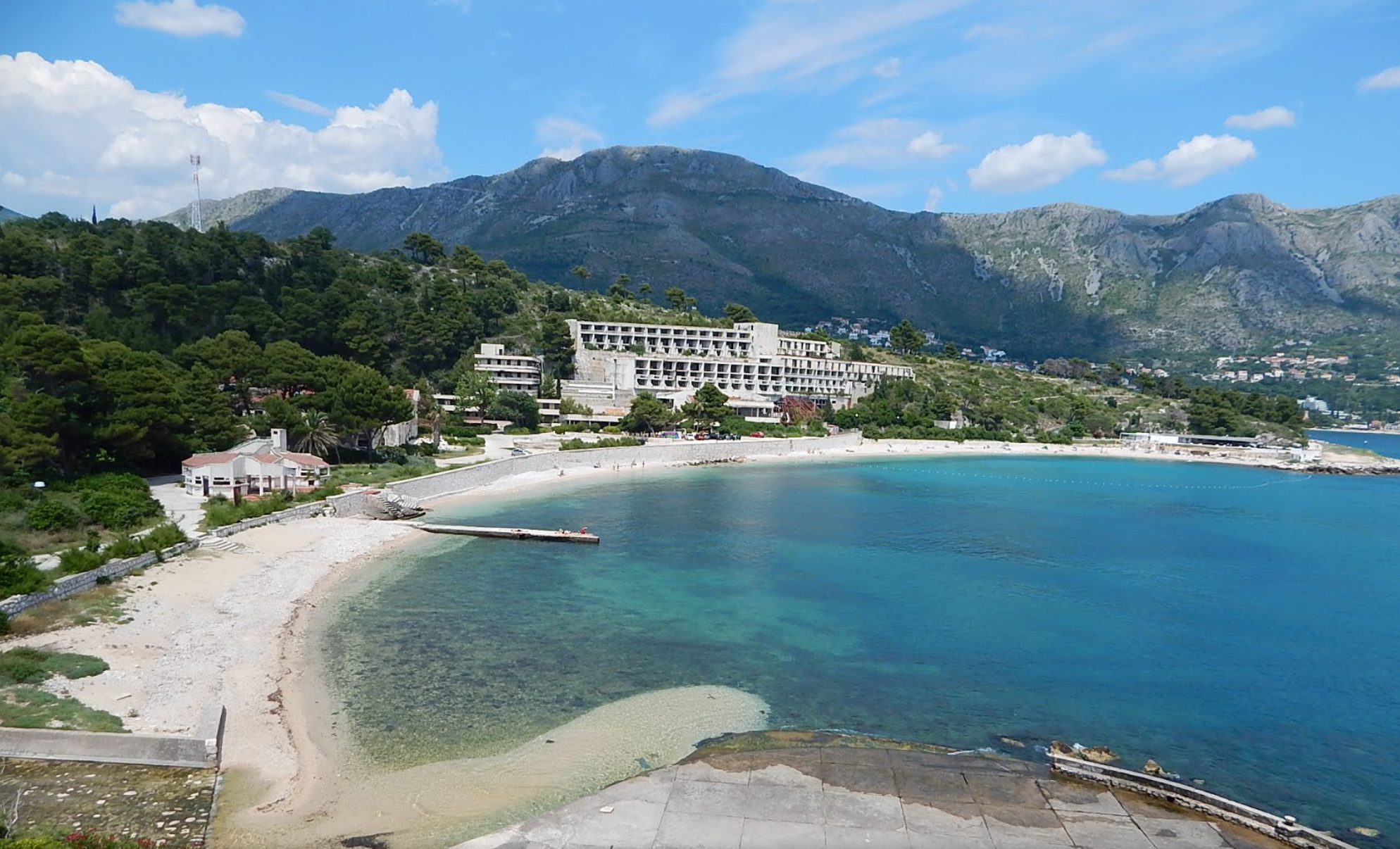 Ready to really get to know Dubrovnik and the Dalmatia Coast?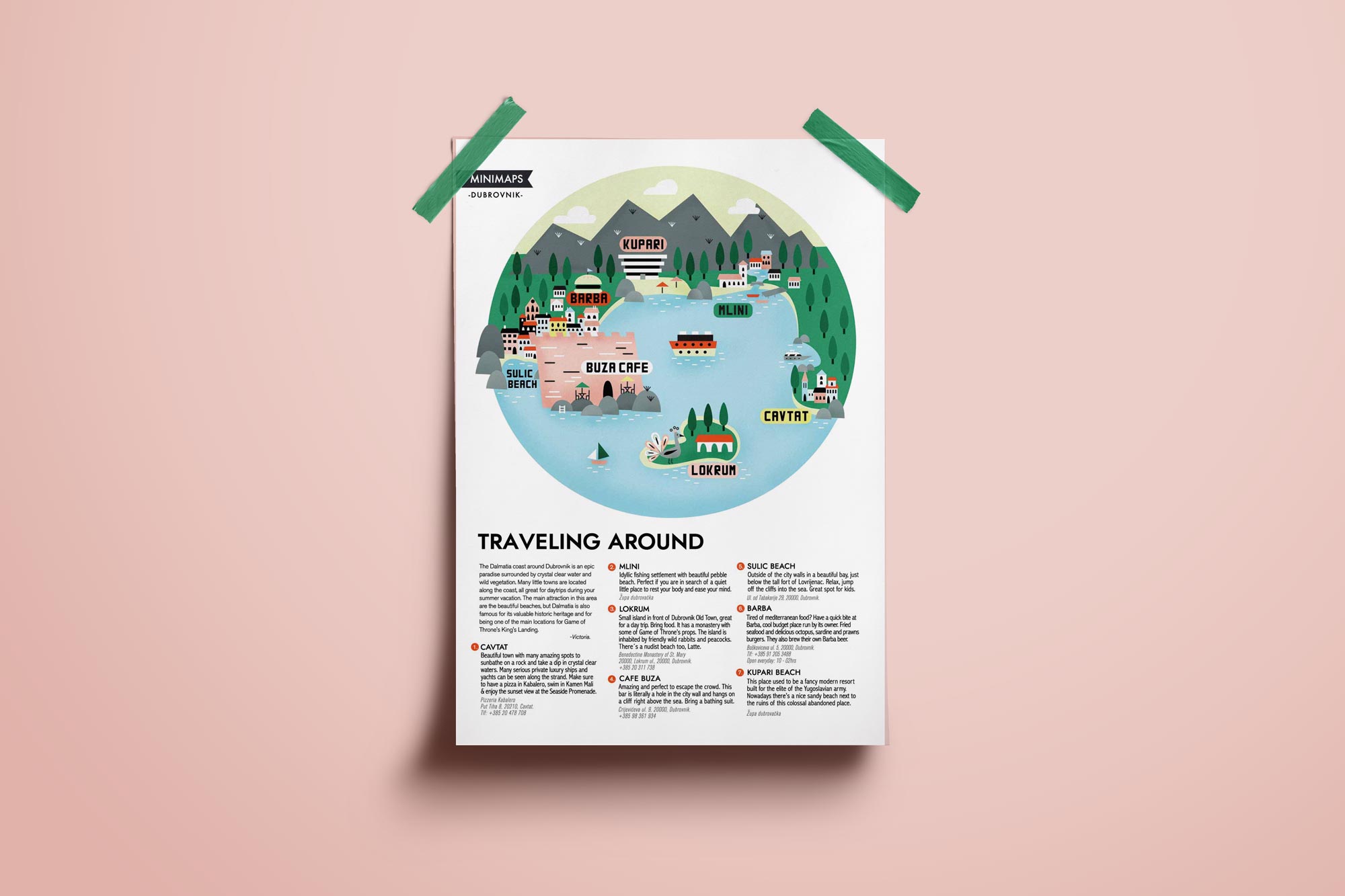 Save
To share your photos with other minimappers, please use this hashtag #superminimaps in Twitter and Instagram!
♥
Save
Save