¿Sabías que Vietnam no celebra el Año del Conejo? 🐰🧐
[English Below]
Sí, mientras casi todo el continente asiático celebra el Año del Conejo en 2023, Vietnam está dando la bienvenida al Año del Gato.
Aparentemente, no está claro cuándo el país dejó de usar el conejo en su zodiaco, según NPR. "La incertidumbre en torno al cambio entre el conejo y el gato ha llevado a varias otras teorías sobre su origen, algunas son lingüísticas; otras son prácticas, el conejo desaparece del zodiaco por ser un animal comestible mientras el gato es de compañía; otras son más míticas e involucran una fiesta celebrada por Buda o el Emperador de Jade y una carrera entre los animales para determinar su orden en el zodíaco. En algunas leyendas, el gato fue descalificado del zodíaco, o la rata lo empujó al río. En otra, el gato termina la carrera y toma su lugar como el cuarto animal".
En cualquier caso, ¡feliz año del conejo o del gato o de ambos!
📍🇻🇳⛩: Las fotos son del Templo Pháp Bảo, también conocido como Phac Hat Pagoda en la hermosa Hoi An, un pueblo imperdible si viajáis a Vietnam

Did you know that Vietnam does not celebrate the Year of the Rabbit?
Yes, it turned out that while almost everyone will ring in the Year of the Rabbit in 2023, Vietnam is welcoming the Year of the Cat.
It's unclear when the country switched over from using the rabbit in its zodiac, according to NPR. "The uncertainty around the switch between the rabbit and the cat has led to several other theories for its origin some are linguistic; others are cultural as Vietnamese people consider rabbits as "animals that are used for food" while the cat because is considered "friends living in their house"; other reasons are mythical and involve a feast held by either Buddha or the Jade Emperor and a race among the animals to determine their order in the zodiac. In some legends, the cat was disqualified from the zodiac; the rat pushed it into the river. In another, the cat finishes the race and takes its place as the 4th animal."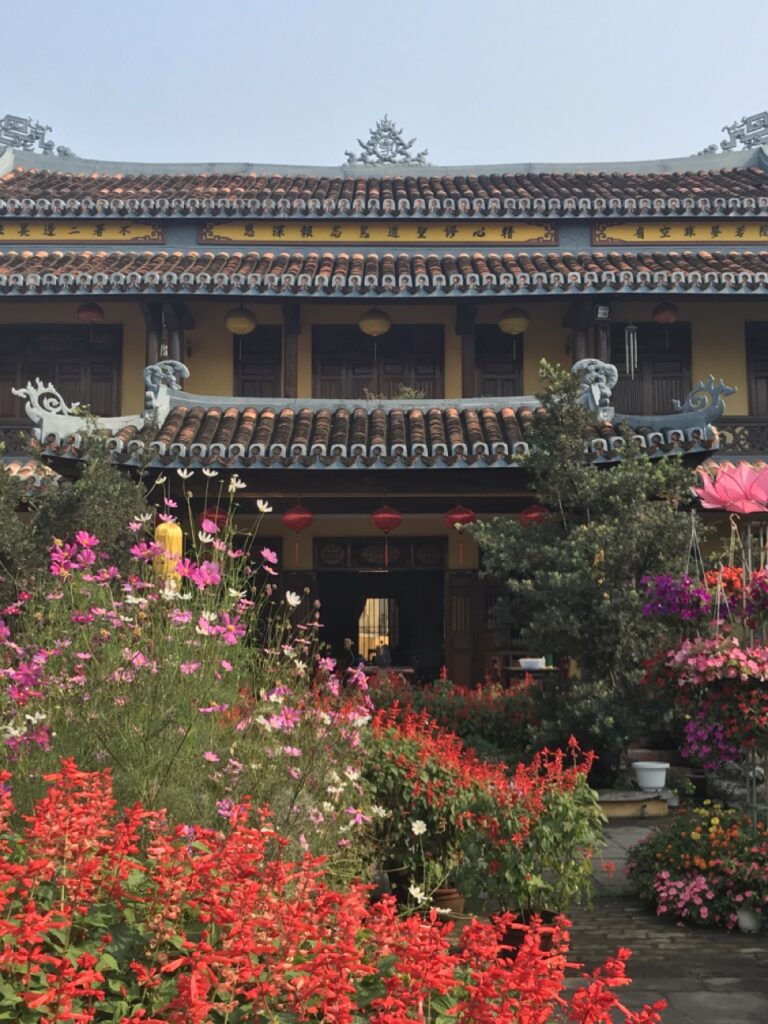 In any case, happy year of the rabbit or the cat or both, friends!
📍🇻🇳⛩: Photos are from the Pháp Bảo Temple in the beautiful Hoi An, a must-visit if you're traveling to Vietnam