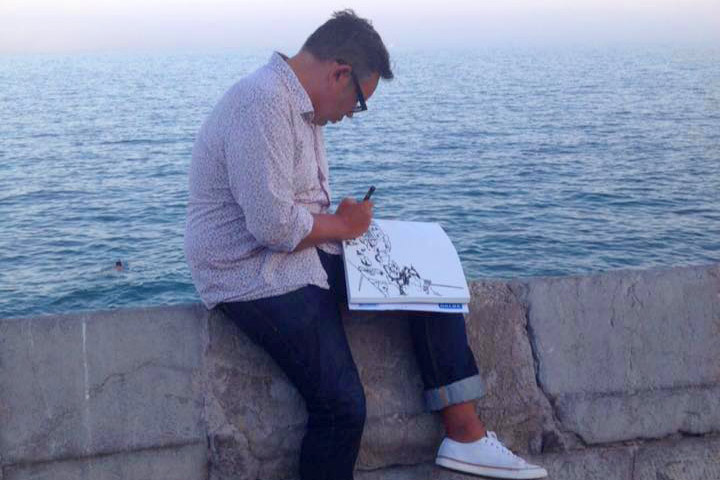 Marc Combas, better know as Topolino, his name in arts, was born on the 13 of December, 1967. He lives and work in Sète, South of France, where he draws and paints. Sketching all day long, Marc truly is a restless drawing machine. He loves to travel around the world, from Tokyo to Naples, bringing back tons of materials and inspiration in his sketchbooks, when he don't loose them along his way.
​
Where do you live? In Sète, my hometown.
Where do you come from? From Sète, that is the South of France.
Where do you (day)dream to go next?  I would definitely go back to Japan.
What do you like most about traveling? The landscapes.
A ritual or a thing that you cannot miss when you travel? I'll never miss trying the local food!
Have a look at the tasty minimap that Marc and Lucie created for you to try all the best that Italian street food have to offer in the lovely Venice!