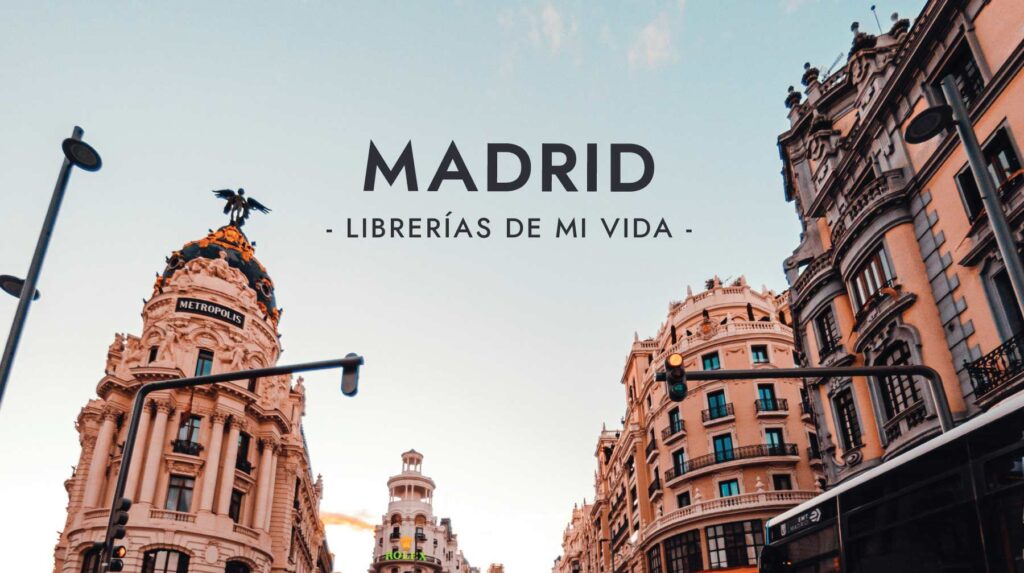 One is my nice local bookstore. Another one is where I go looking for children's books and whenever I want to feel inspired by cute stuff. There's the one that is always organising author's lectures and conversations; the cozy little one that is a must when you are downtown and when you need books in English. Second-hand books to be recycled and re-read, rare and unique books, illustrated books, Latin American books, French books, poetry books, book related stuff, these nice bookshops have everything… and for different circumstances, right now, these are the bookshops of my life (Part I).
Edited and illustrated by Ana Laya.
.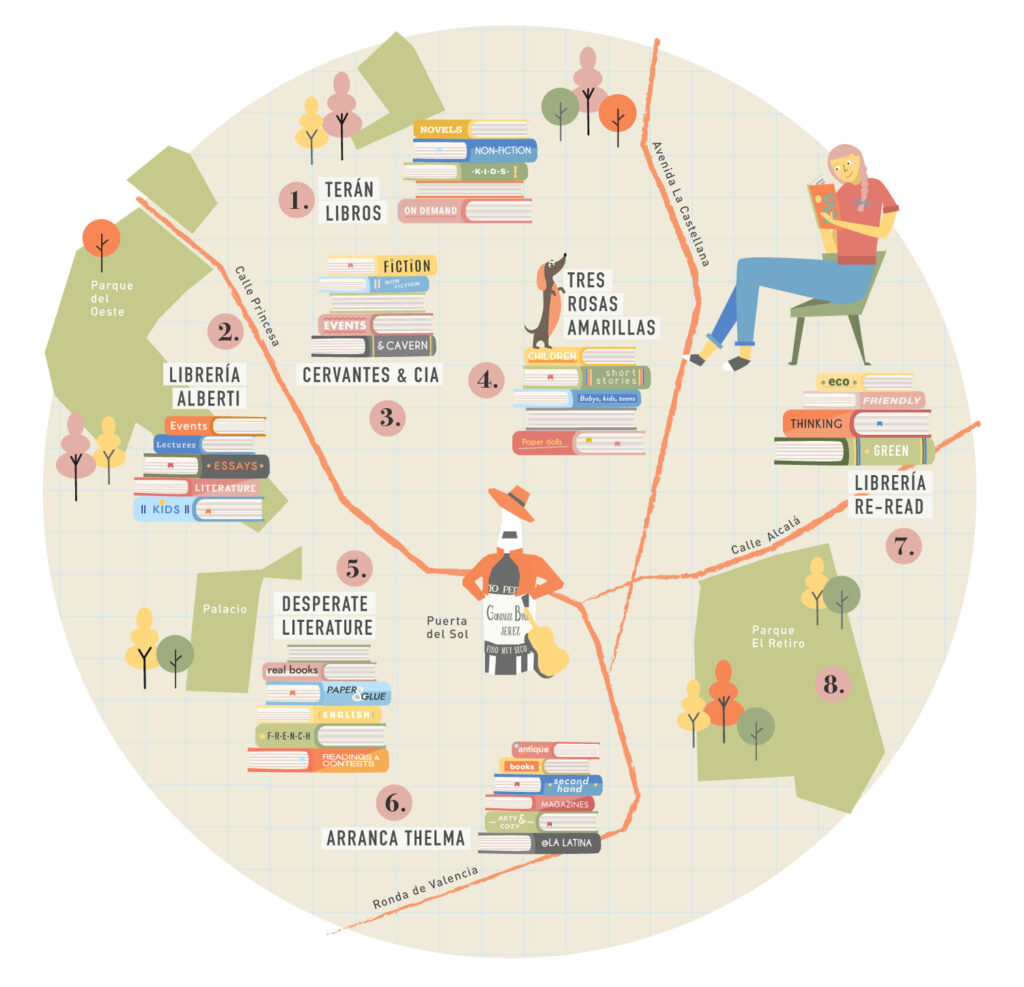 .
This is my local bookstore. They have a great selection of new releases and a well-stocked catalog, if you are in Chamberí don't hesitate to come in and ask for the book you're looking for, they probably have it and they're super nice!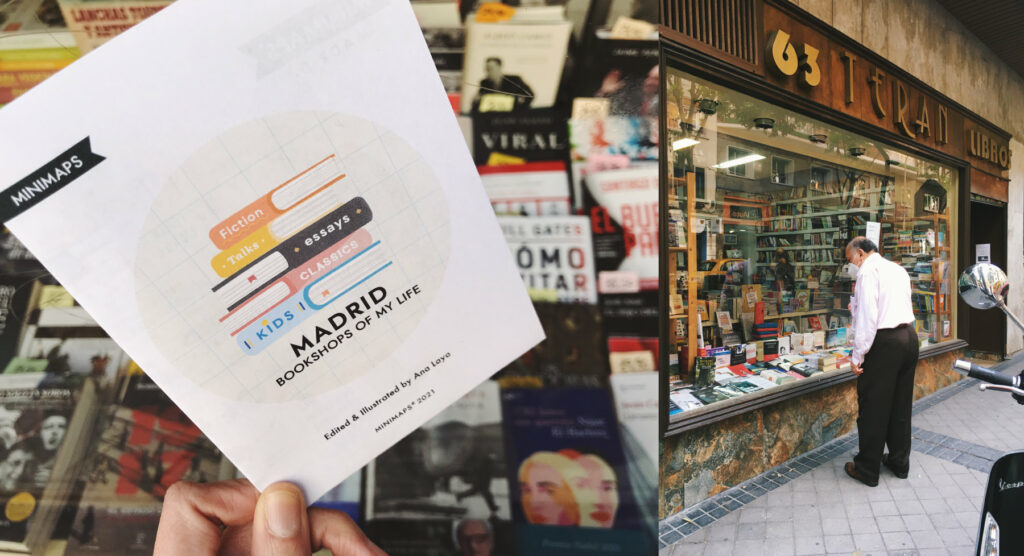 Beautiful spacious place. They are always busy organising talks, lectures, and book signing events. Good selection of children's book. Rest assured that whenever you go there is always a nice group of people ready to assist you and recommend the perfect book for you.
Greatly assorted bookstore in the popular Malasaña, located in a lovely and shinny building that even has a cave. They also organise nice events.
.
Many, many books and beautiful things for children (and adults) of all ages, everything in a cute space that will definitely inspire you. Their soft spot are pop-up books, die-cut books, fold-out books, paper shadow theaters, lamps and mobiles. Right in Espíritu Santo (Holy Spirit), the heart of Malasaña.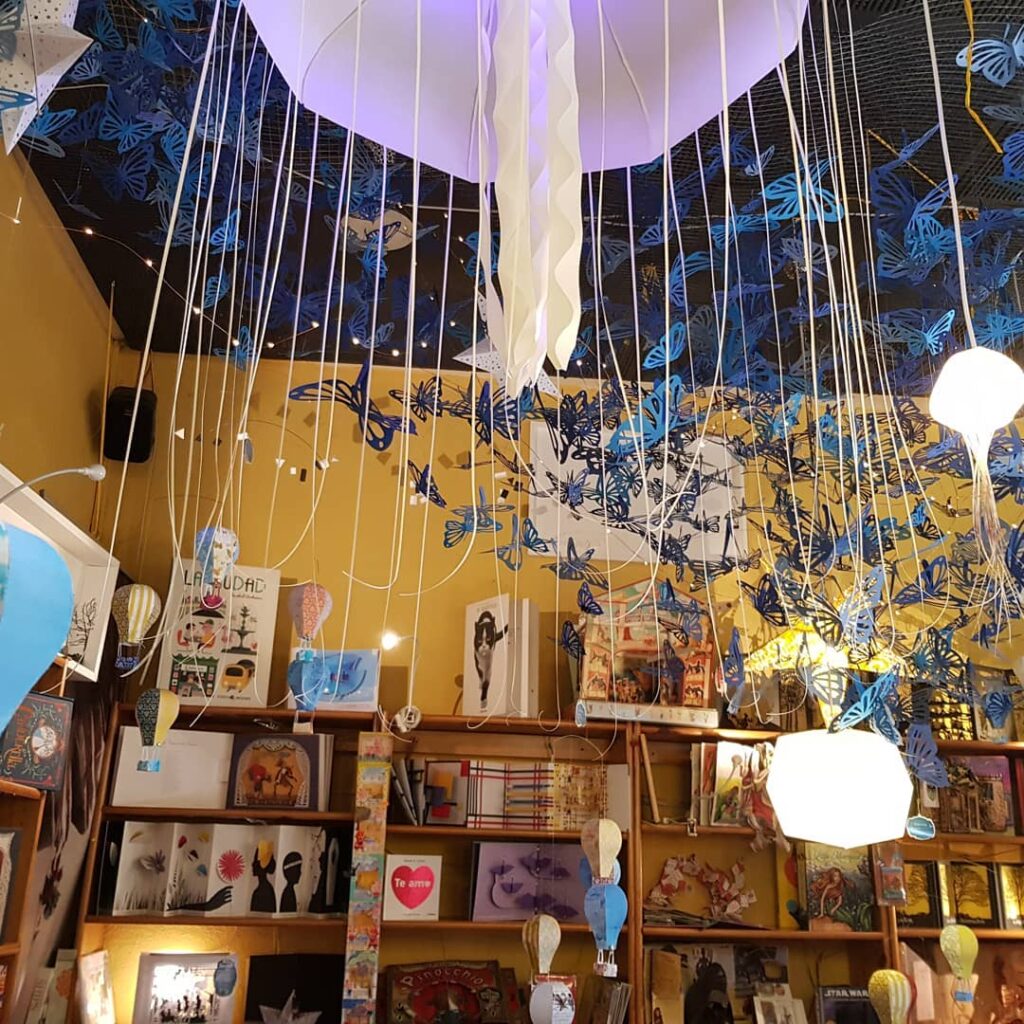 "Real books. Desperate ones. Paper & glue". This cozy little shop, part of a a group of bookstores that includes Human Relations and Book Thug Nation in Brooklyn and Atlantis Books in Santorini, here in Madrid is a downtown must. They have an amazing selection of books in English, French, Spanish. You can order books that have not been released in Spanish and they'll get it for you. You can buy surprise books, participate in literary contests and attend really nice events that range from poetry readings and philosophy discussions to Harry Potter quizes.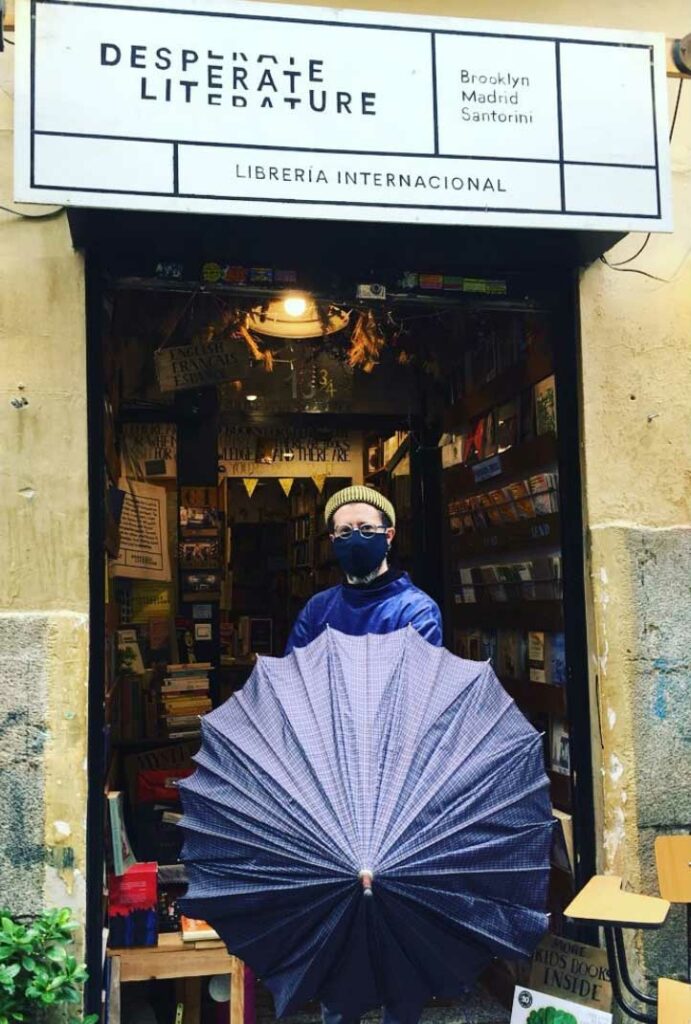 .
A space with great personality located in La Latina. Here you can find special books, rare books, second hand books. It is the perfect place to go with time to spend a while having a look around until you find your next reading. Let serendipity be your guide!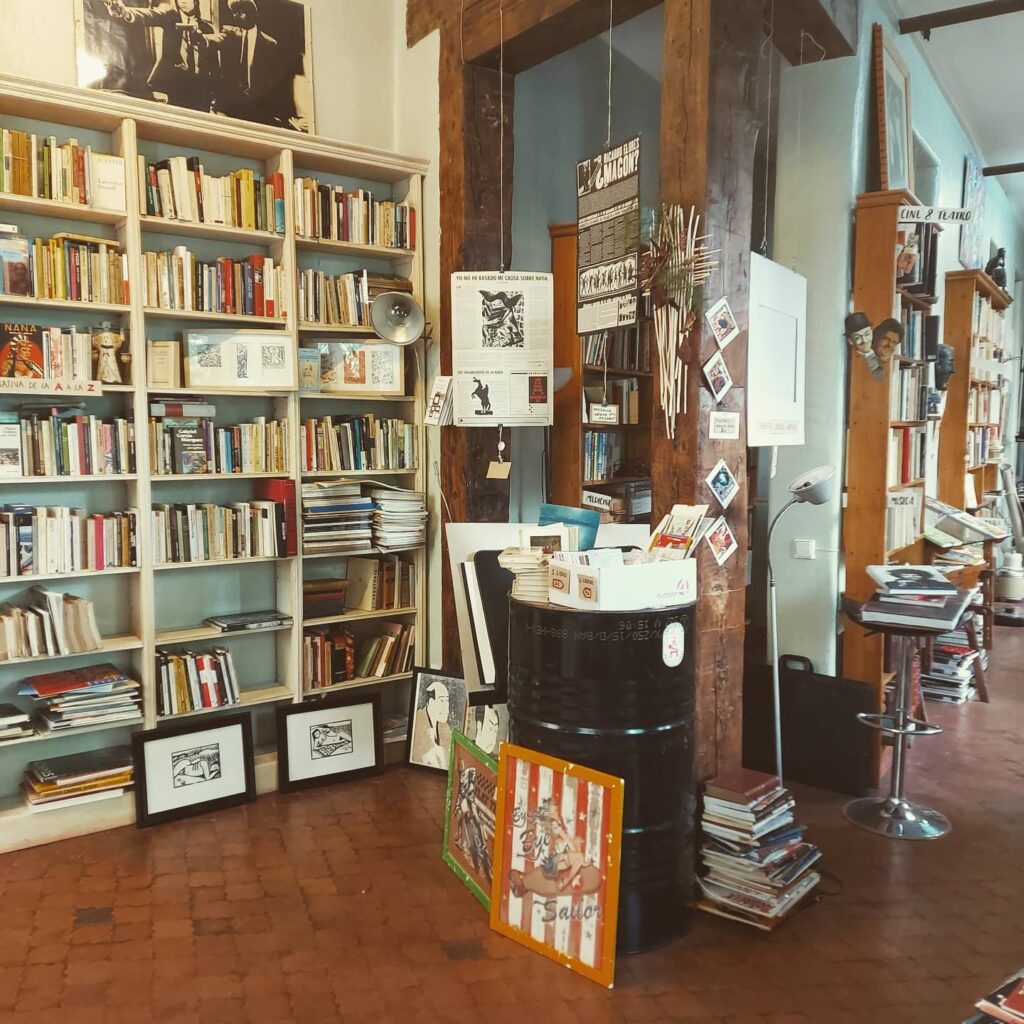 .
Their presentation is actually quite eloquent: "Re-Read was born thinking green with the aim of sharing a passion: reading; and to raise an urgent issue: if we want to build a sustainable future, we need to reduce consumption and reuse more." They are an extended network of bookstores, so if you're not in Madrid, worry not, probably there's one close to you.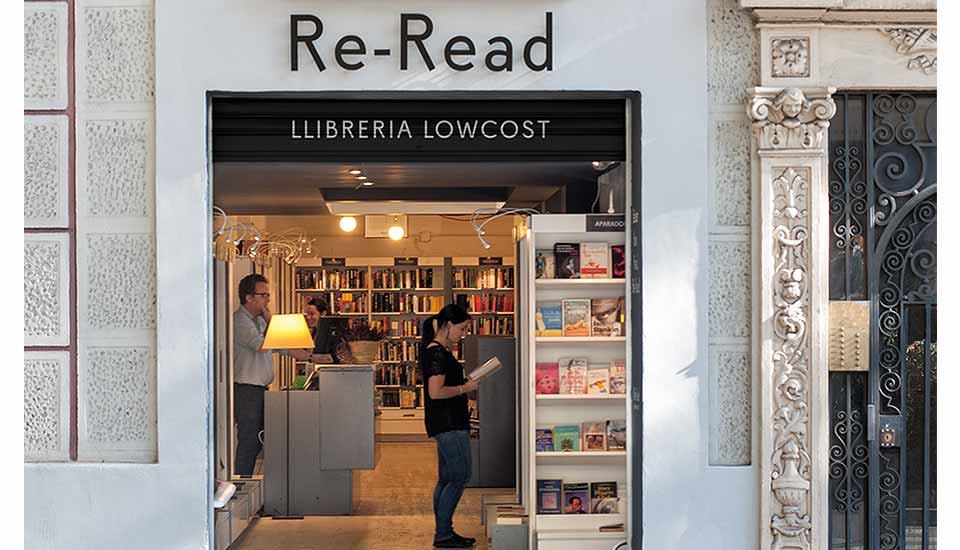 .
Spring time is here. Time to read!
.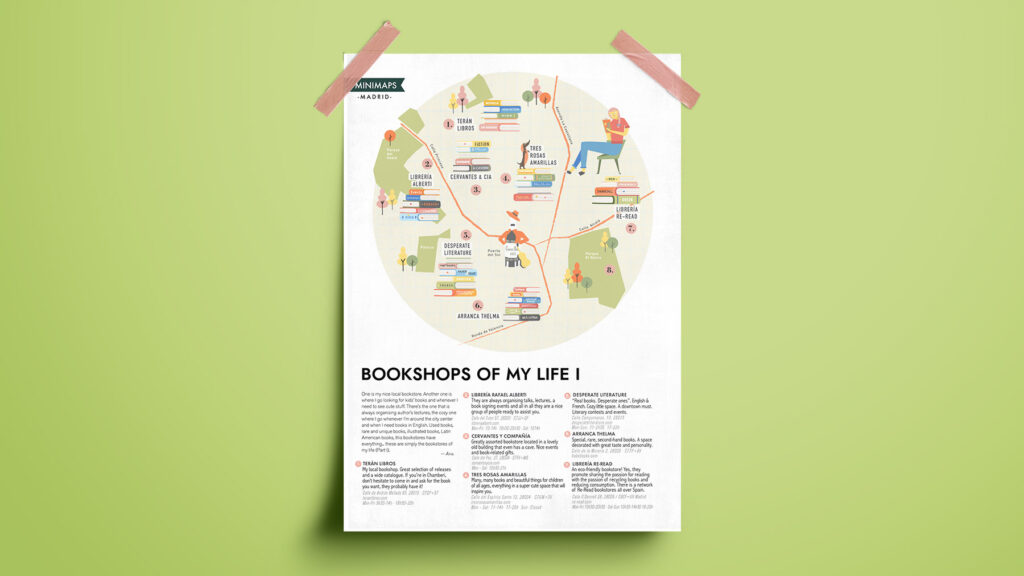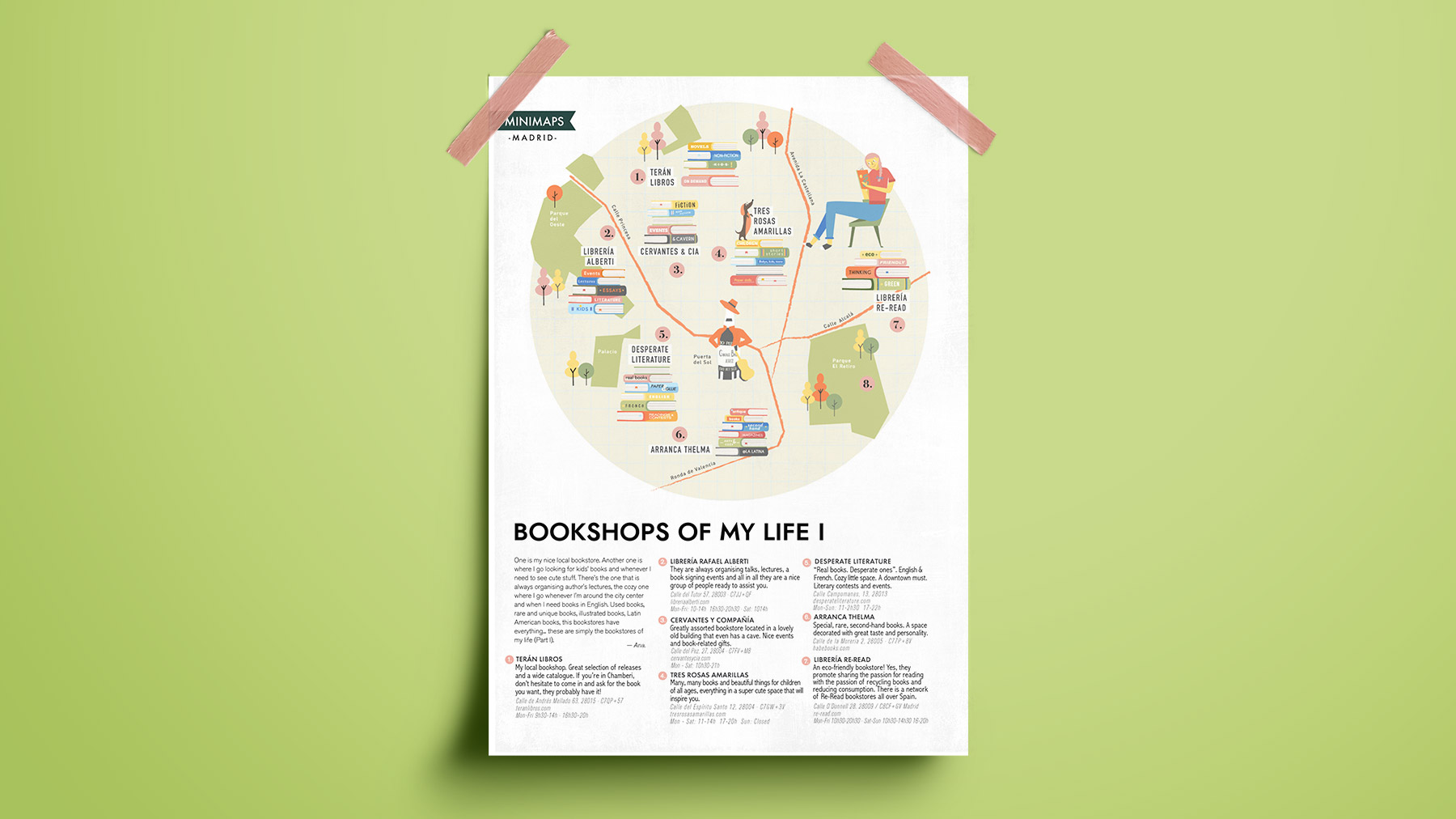 –
To share your photos with other minimappers, please use this hashtag #superminimaps in Twitter and Instagram!
♥
.
.