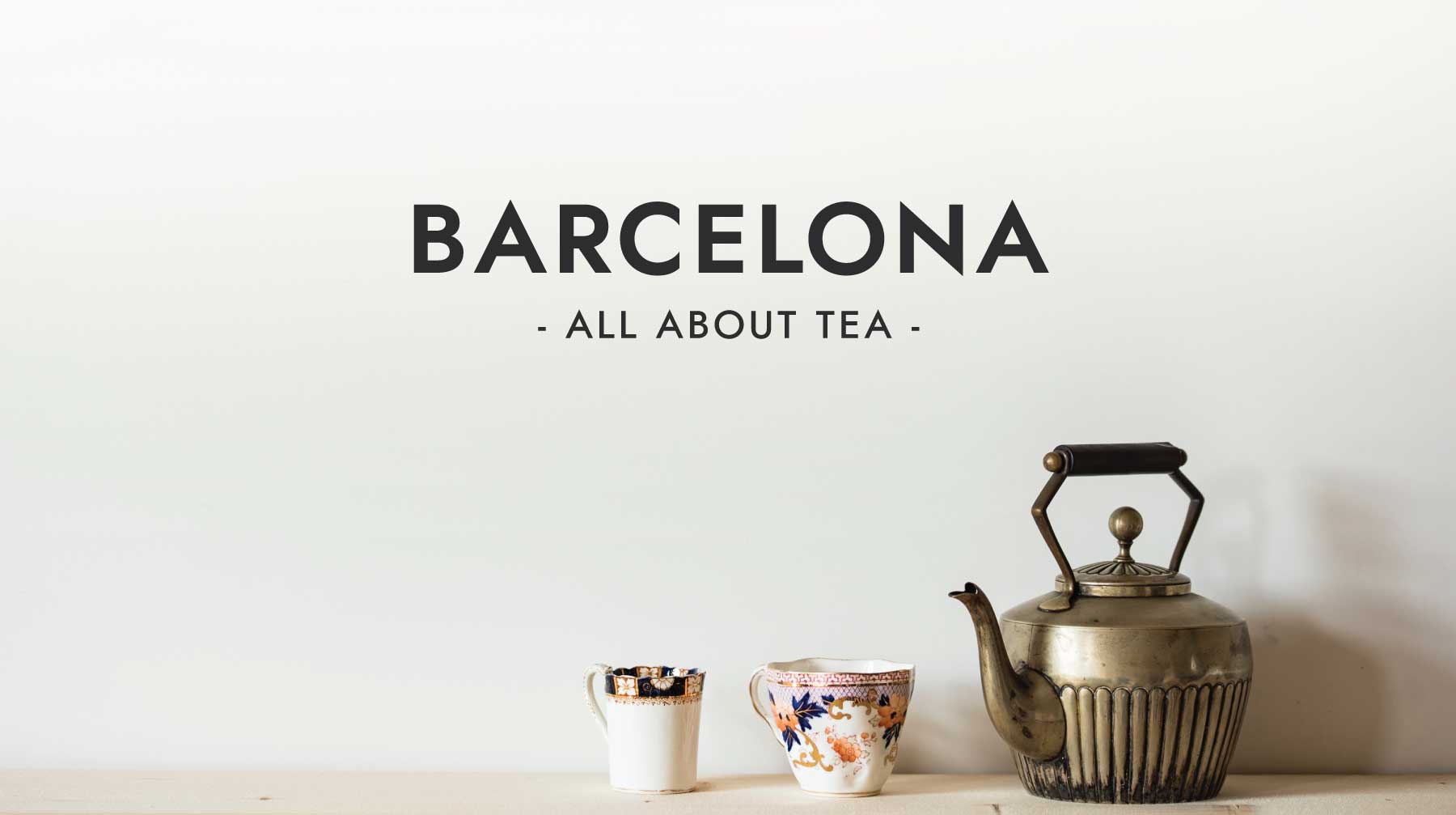 If you think of Barcelona it is very likely that the first things that will come to your mind are vermouth, gin tonic, wine and tapas.
Edited by Gaby Prieto and Illustrated by: Valentina Alvarado.
But what about those who love to have a nice Japanese green tea in the morning or a jasmine tea after lunch? Well the good news is that this Minimap is all about tea in Barcelona! Whether you are a tea lover or just a person who likes a cup here and there, I hope by the end of the route you have discovered a bunch of new places and many good reasons to make a pause in your day and enjoy a good cup of tea in the city.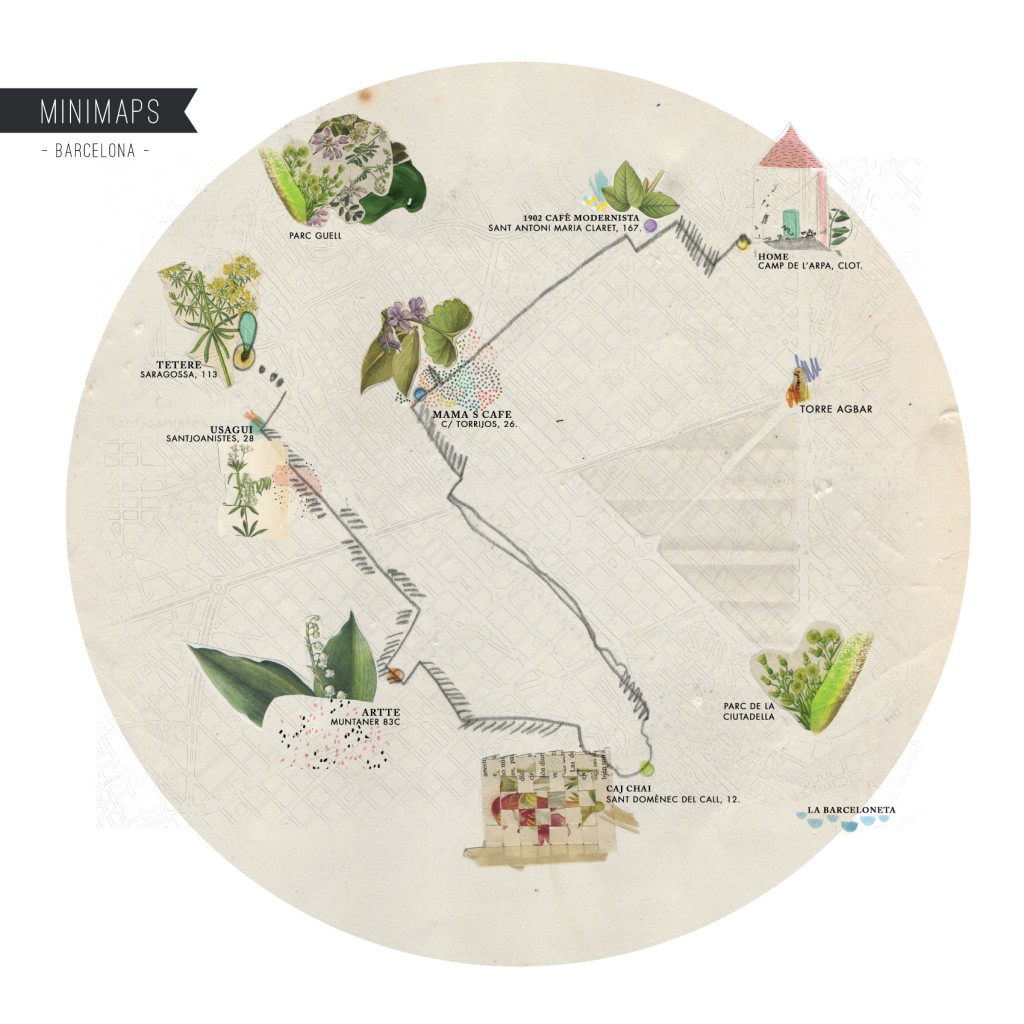 These are the 7 places Gabriela recommends to tea, tea and the tea some more in Barcelona:
1. Home is where you teapot is. (Your home!)
If you ask me where to begin this tea route I would choose home. There is nothing like selecting your favourite cup and brew a tea of your choice. You can be as creative as you want, manage your own time and pace and you will have your tea just as you like it. If you are travelling, why not taking your essential tea with you? The one that makes you start the day with the feeling of "everything is going to be alright". It is lightweight and it will definitely make you feel at home even if you are away from home. Unpack your tea and let's start a nice tea day. If you didn't bring any don't worry, here you will find plenty of options to drink and buy good tea in the city.
2. Mama's Café
There is something about the Barrio of Gracia that is quite welcoming and cozy and this place has it too. It is small and intimate and they have a nice variety of loose-leaf tea they serve on individual iron cast pots. If you are wondering around Gracia this is a nice place to stop, grab a bite (most of it organic and local) and check your Minimap while sipping a nice cuppa.
[2023 Update: Permanently Closed].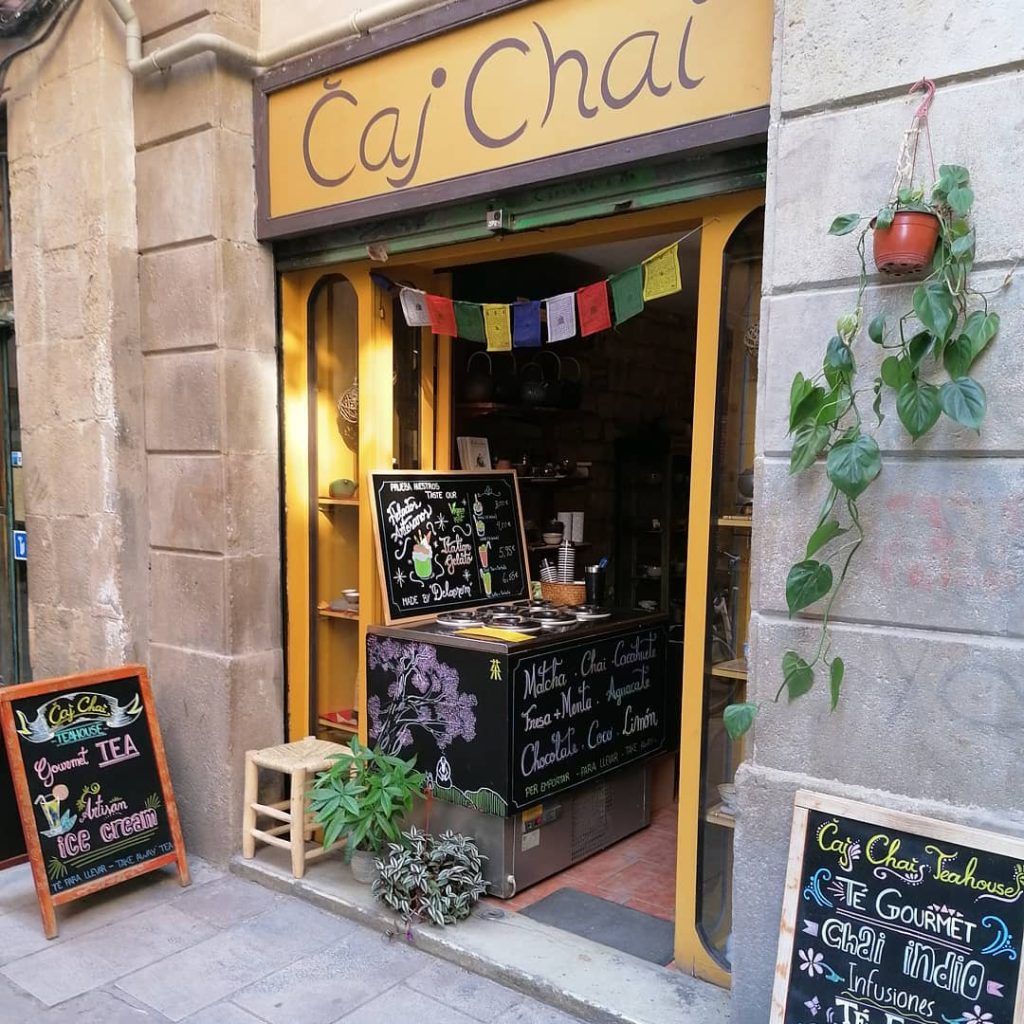 Located in the Gothic neighbourhood this place is a small spot hidden in the tight streets of this barrio. This is a proper tearoom and a place where you can be creative with your tea selection and not be disappointed. The tea offer is wide even for connoisseurs but the staff is friendly enough to answer your questions and guide you through it. If you are into teaware, you will be very happy with the selection of shiboridashis, teapots and gaiwans they have for sale. And even if you don't take home some of them with you, you will still have the chance to try them with your tea. This is definitely a place to be adventurous with tea in Barcelona!
4. ArtTe
This is a gorgeous café and bistrot that also specialises in tea. They have a fine tea menu and a nice and wide wooden table, a sort of "teabar", from where you can order your tea, sit and have a nice cup of tea. From a classic Earl Grey to an exquisite Gyokuro, you will be free to make your choice and enjoy a chic, trendy afternoon in the heart of the city.
[2023 Update: It became a restaurant].
Lovely Japanese café in the barrio of St. Gervasi. The service is very warm and the tea is also very good. I tried a Sencha Fukamushi that was superb but you can order any Japanese tea you fancy and accompany it with a traditional Japanese sweet or dessert.
So how does a nice sencha and a mochi for a tea fix sound to you? Or a mighty matcha to keep exploring Barcelona? At Usagui you will find the perfect atmosphere to make a stop in your day and enjoy tea.
Tetere specialises in Chinese tea but it is a must stop for any tea lover. This place has both a teashop and a tearoom with all the charm you can imagine. At the store the smell of tea is all over and the selection of teaware and delicious Chinese and Japanese loose leaf teas are to die for. For a moment you can feel you are not in Barcelona but rather in China. You will probably get to meet its owners and ask them for recommendations and suggestions on what to buy. At the Tearoom, you can have your tea and if you are lucky you can book a place in one of their demonstrations or classes on traditional Chinese tea ceremony (Gongfu style). If you want to enjoy an authentic tea experience this is definitely the place to go!
This is not a tea place but a nice café located at the entrance of the Sant Pau Hospital, for me one of the most beautiful modernist buildings in Barcelona. By now we have visited most of the main barrios in Barcelona but maybe you don't know this place yet. This is close where I live and for me it makes the perfect excuse to end up your trip around the city, sip a cup of tea while admiring a stunning historical building. Tea has not a special place here but the atmosphere and the view is totally worth it!
By now we have visited some of the most known barrios in Barcelona. However, you might have not heard about this place yet. And although this is not exactly a tea place but more of a café/restaurant, it does have one the most stunning views on the Sant Pau Hospital, which is for me, one of the most beautiful modernistic buildings in the city. I am lucky to be live nearby and I can assure you, should you choose to take your tea at any time of the day, you will not be disappointed.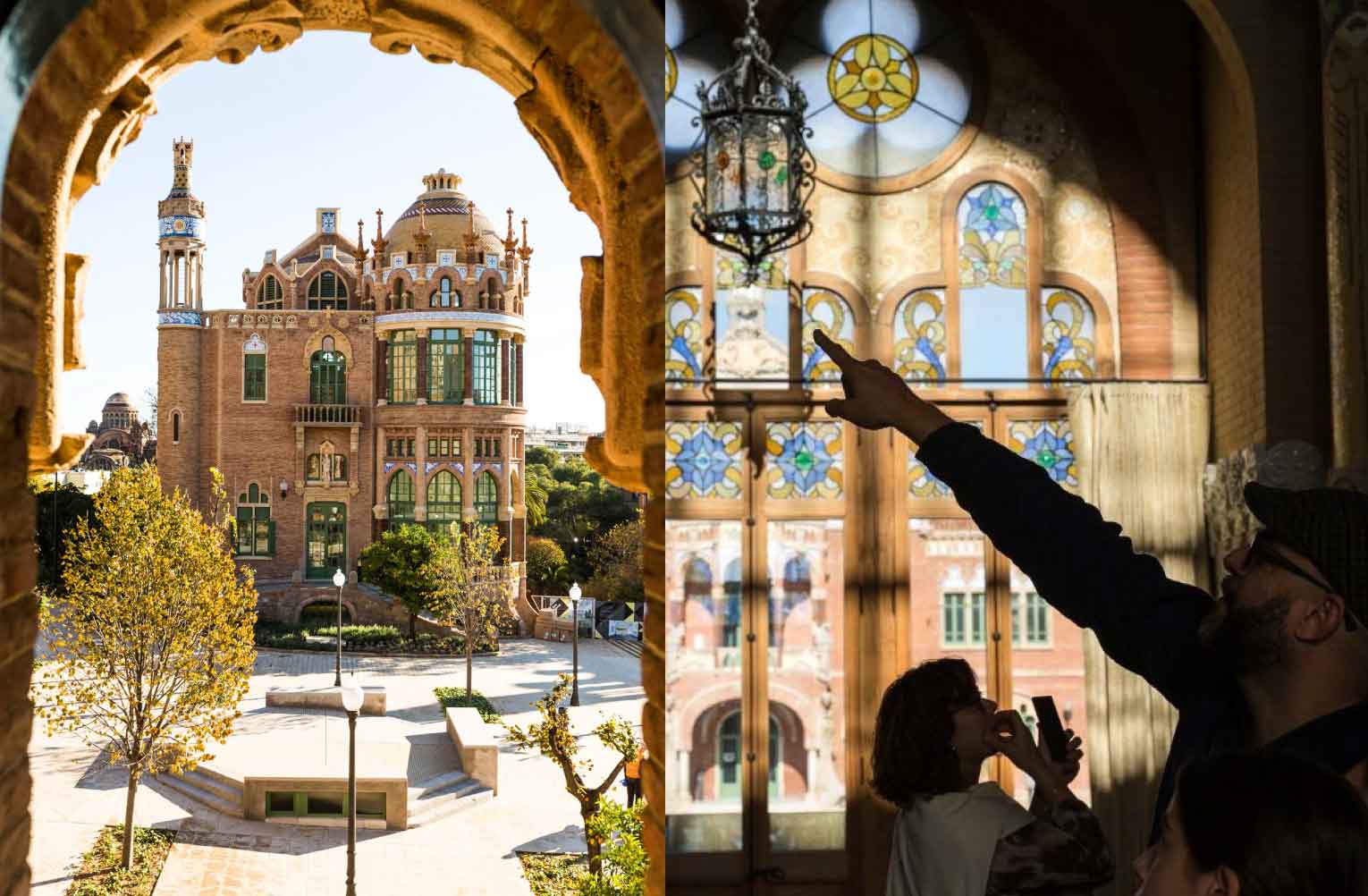 Fancy a cuppa already?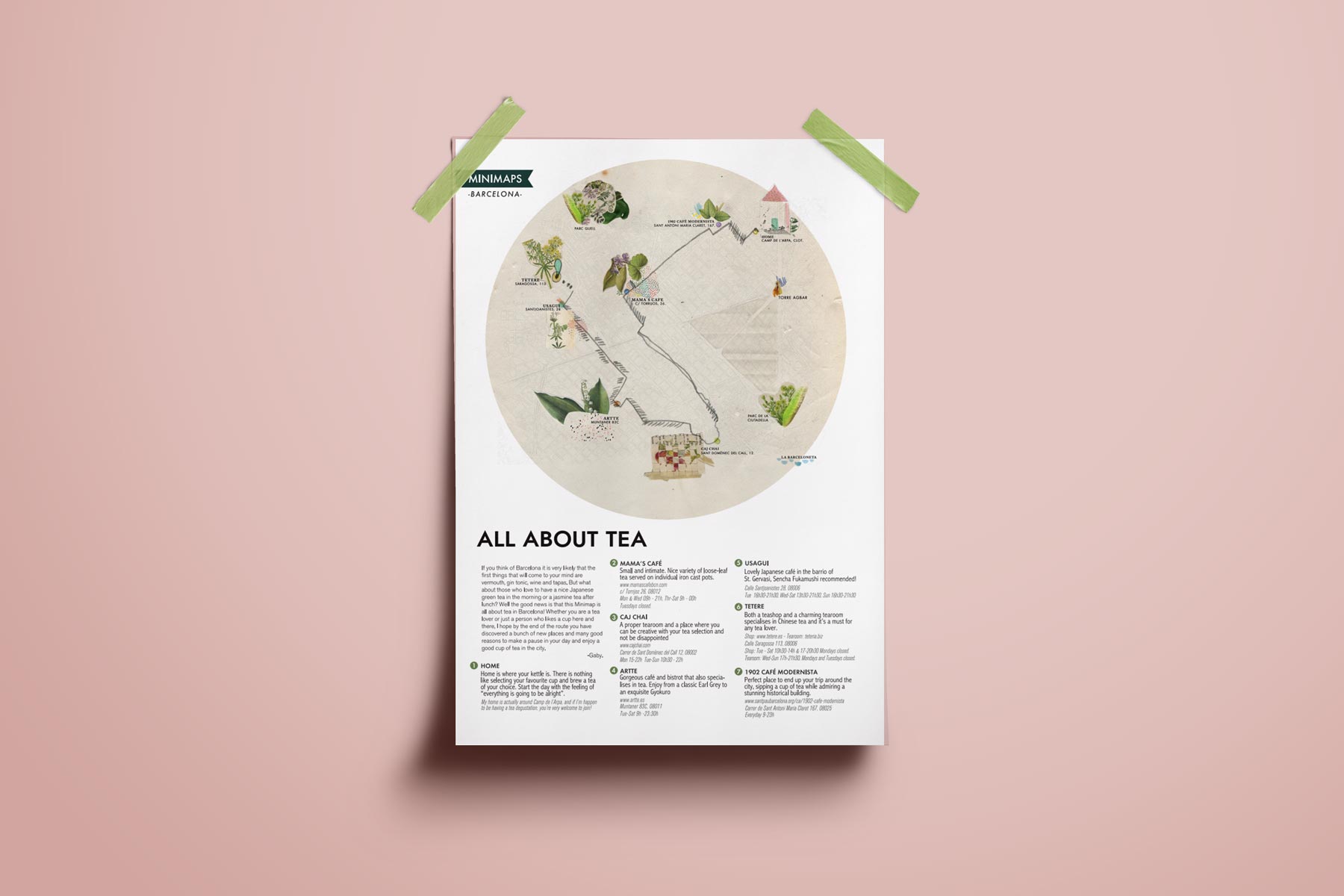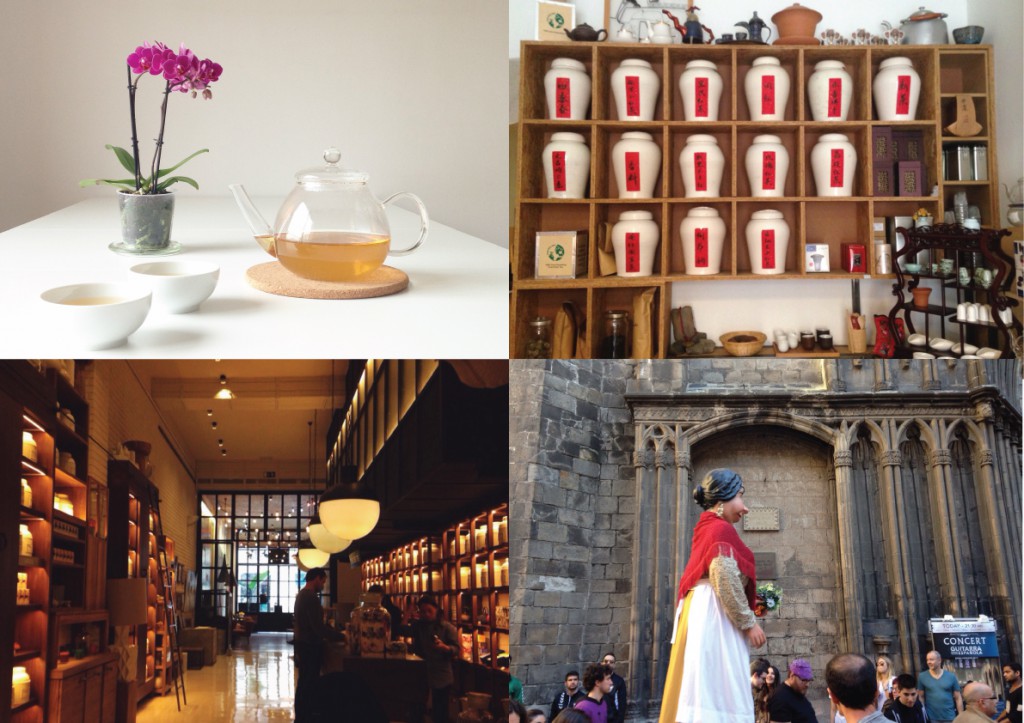 Photos: Gabriela Prieto.
1. Morning! Enjoy your first cup of tea at home!
2. Tetere cuteness. 3. Artte, low light beauty.
4. The kind of surprises you can bump into in Barcelona in between teas.
.