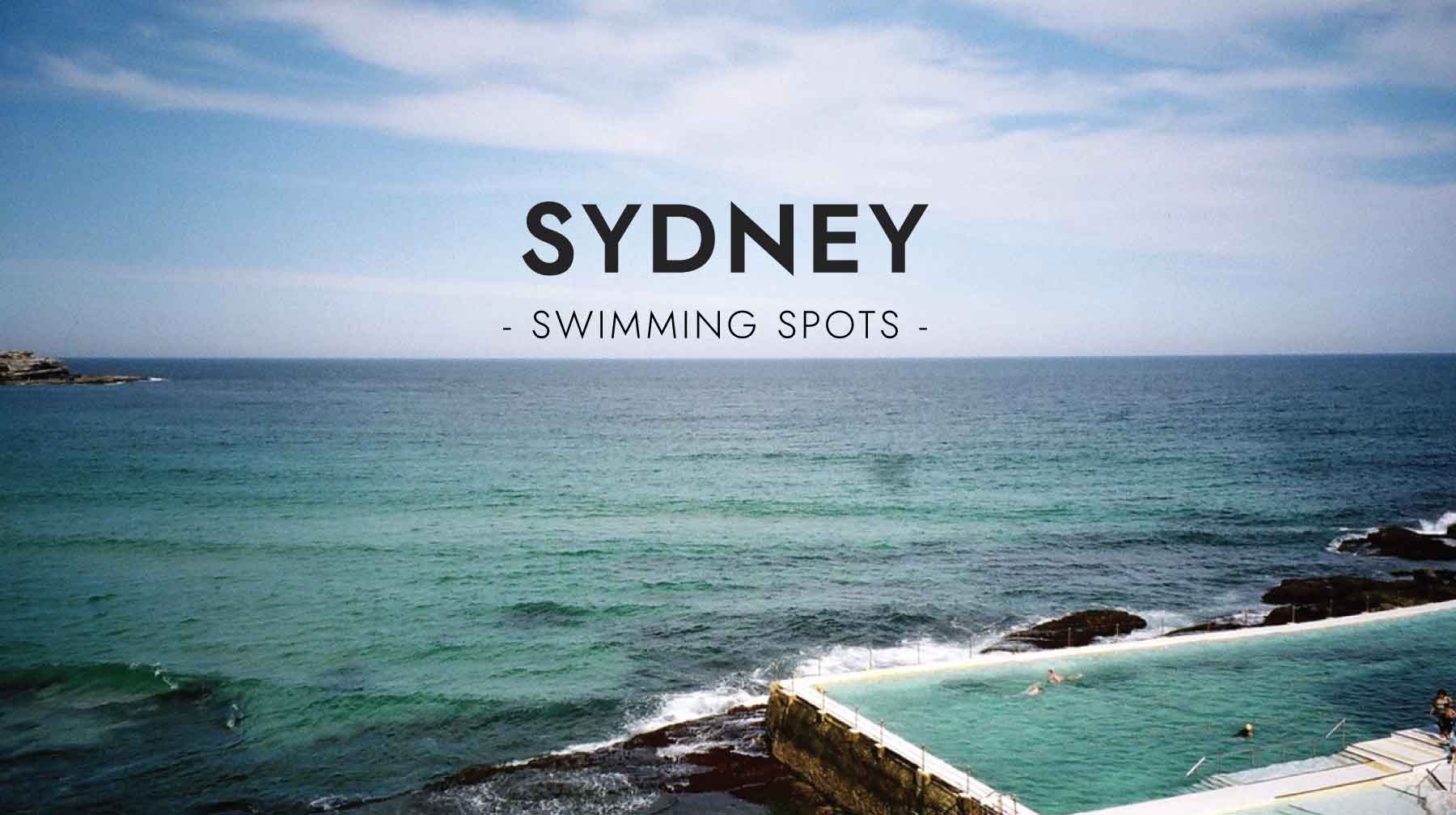 Here's a guide to seven special swimming spots from the sparkly, sunny, city of Sydney. We are lucky to have sunshine in abundance in Sydney and our city sits on the eastern coast of Australia, meaning we have beautiful beaches on our doorstep.
.
Edited by Melanie Watkins and Illustrated by Alejandro Castillo H.
For 12 months of the year you can wiggle your toes in the sand and enjoy the wind in your hair and for half the year, it's warm enough to swim in the ocean. If you've got a wetsuit, swim the whole year round!
We are spoilt for choice of swimming spots in Sydney, but here are seven particularly beautiful, photogenic and special spots in the Eastern Suburbs of Sydney.
Here you will find a mixture of harbour beaches and ocean pools, come, take a swim with us!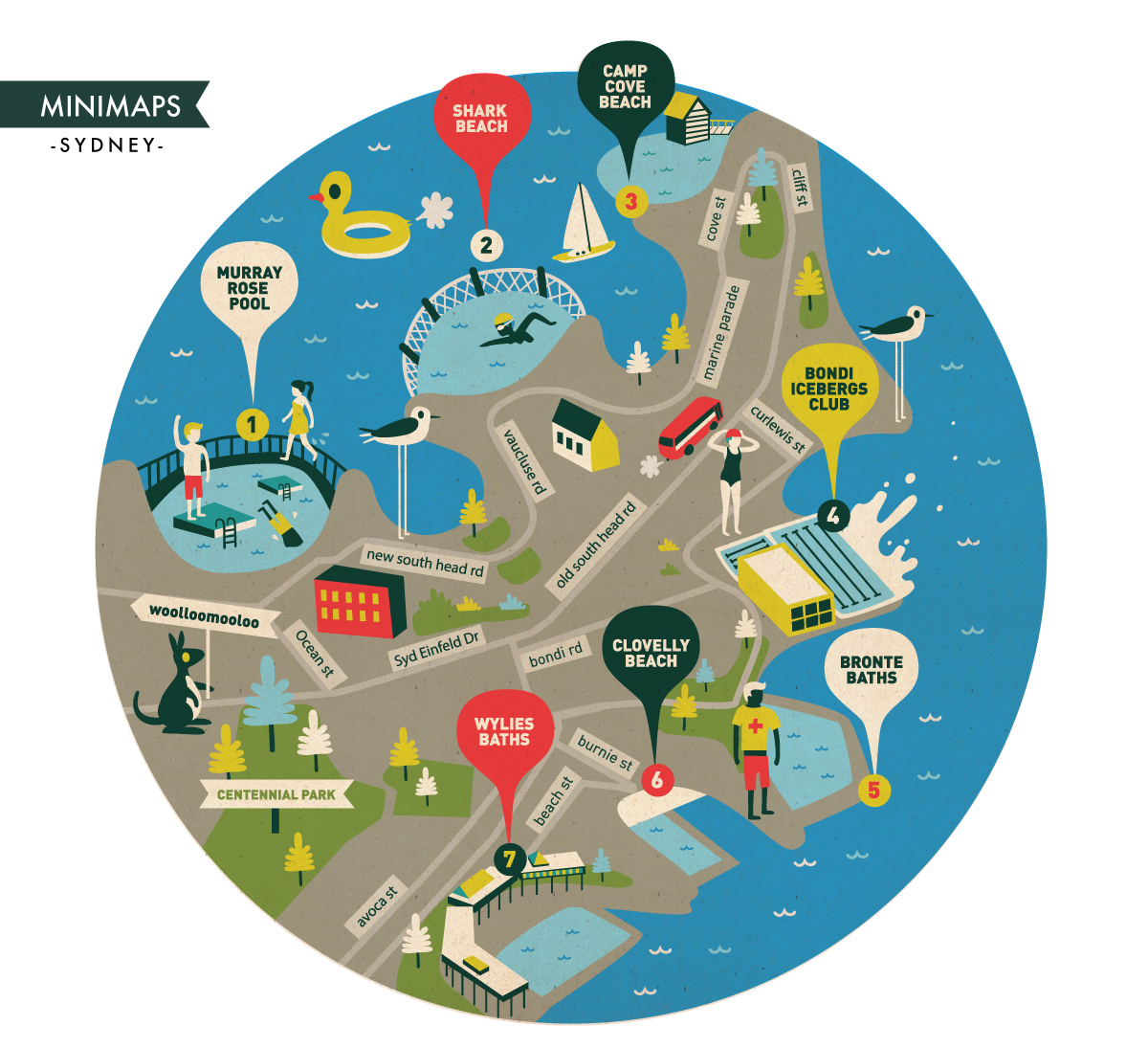 .
These are the 7 amazing beaches and ocean pools that Mel recommends to swim, lie in the sun and try some great fish & chips in Sydney:
.
1. Murray Rose (Red Leaf)
Walk down a ramp and several stairs you will find a leafy green and shady oasis – Blackburn Gardens. Peeking through the trees you can see Sydney harbour… Keep walking and you'll find Murray Rose Harbour pool. A small harbourside tidal beach enclosed with a gorgeous boardwalk and netting. It has two pontoons out in the middle, swim out and lie in the sun. When you're warm again, dive in to the cool water, swim back to the little beach. If the tide is high enough, jump off the boardwalk, or walk right around the pool's boardwalk and take in the harbour view – the beautiful local houses and apartment blocks and all the sailboats.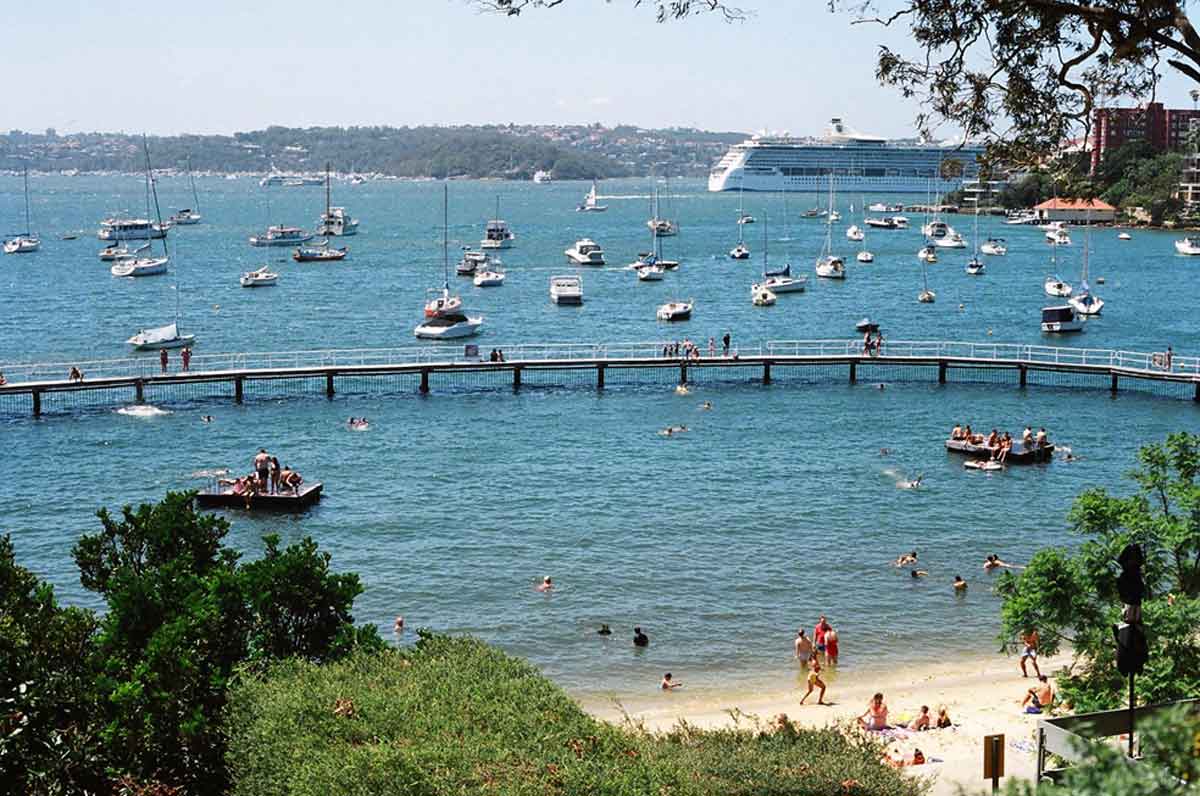 2. Shark Beach, Nielsen Park
The name may be scary, but its such a special spot! Nielsen Park and Shark Beach are part of Sydney Harbour National Park. You'll see the lovely shady park lined with fig trees when you arrive, this is a perfect place for a picnic. Keep walking and you'll hit the netted Shark Beach with its glistening aqua water and beautiful views of the harbour. There's a café and a fish and chip shop if you fancy a bite to eat. There's also a scenic foreshore walking track where you'll see beautiful views of Sydney's iconic skyline.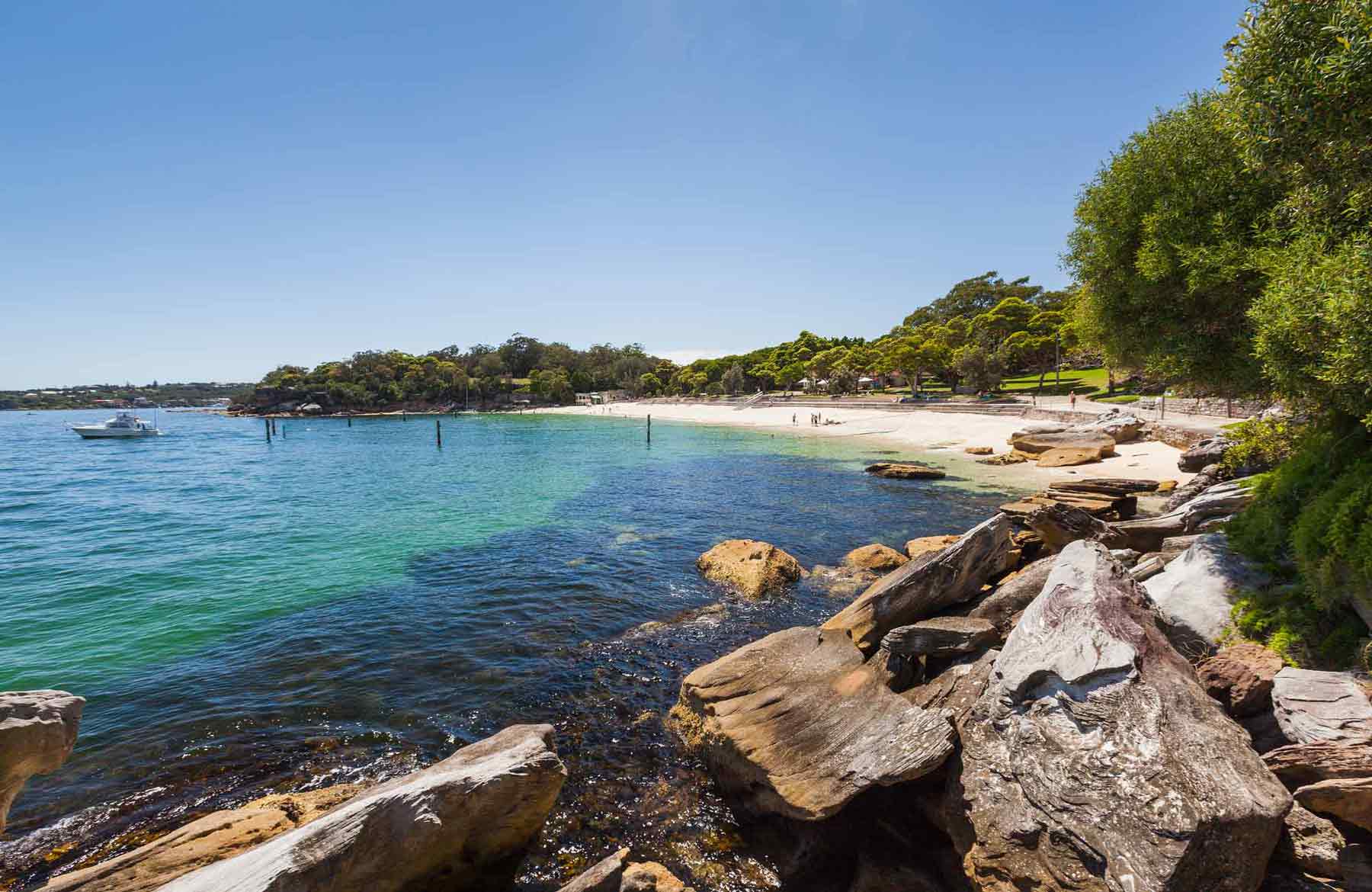 3. Camp Cove Beach
You may have heard of Watsons Bay for its fish and chips? If you venture a little further, you'll be rewarded by the stunning and very picturesque Camp Cove Beach. This small beach has views towards North Head and you'll also catch Sydney's famous skyline. Check out the little wooden hut on the right and venture up the stairs for an even better view of the harbour. There's a little kiosk, so treat yourself to an ice cream whilst you're there.
The Bondi Baths are probably one of Sydney's most famous and photogenic ocean pools and a breathtaking place to swim some laps or bask in the sun. There are two pools the large one for lap swimming and the smaller kid's pool. With entry to the pool, you also gain access to the sauna. They have towels available for hire – if you forget yours. There's the Club bistro if you want to grab a bite to eat after swimming all those laps or perhaps have a drink and continue to take in the views of the famous Bondi Beach.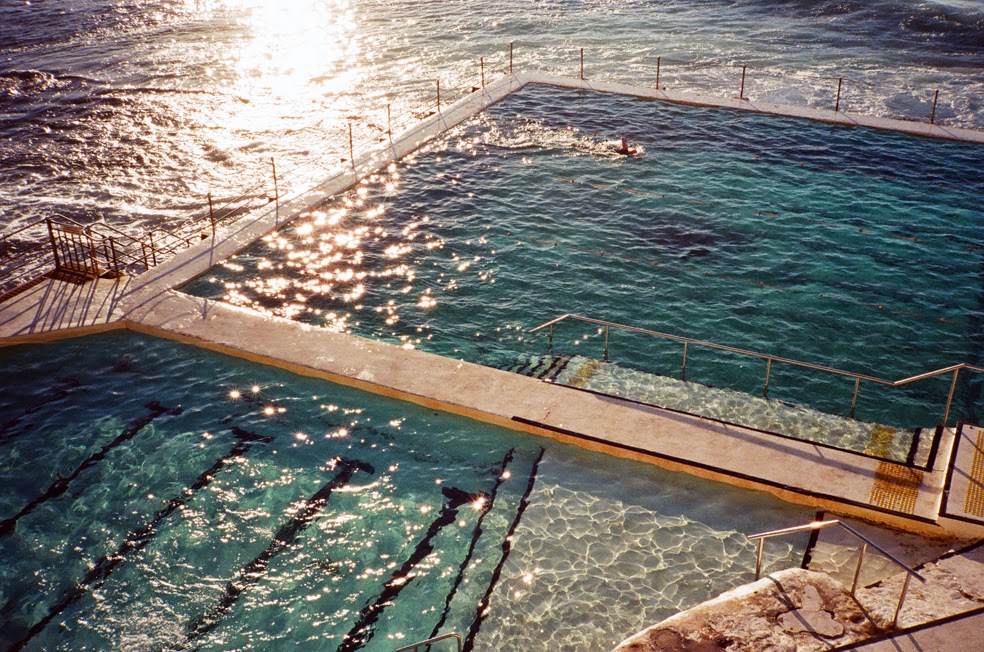 5. Bronte Baths
The stunning Bronte Ocean Baths are set into the cliffs to the south of Bronte Beach. A place to swim some laps or float peacefully in the cool water. At high tide, if you're feeling game, stand on the edge of the pool and hang on to the pool chain… You'll have waves crashing over you in no time! Even if you're not a daredevil, it's great to watch from somewhere a little drier. Bronte Beach has lots of facilities including bbq areas, play equipment, many cafes and a fish and chip shop.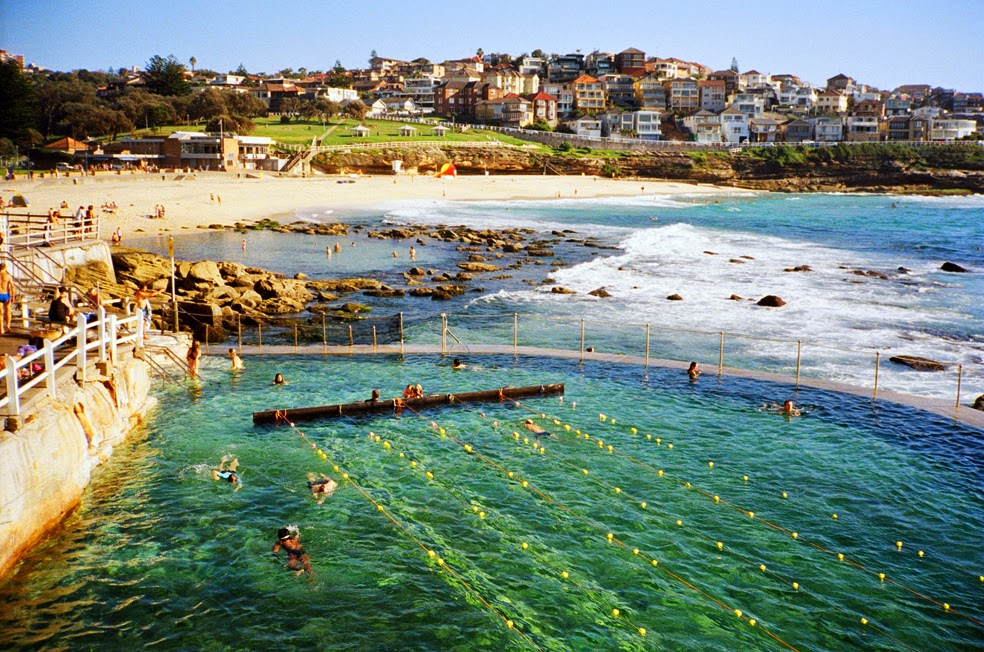 6. Clovelly Beach
Clovelly Beach has concrete platforms and promenades on both sides of the bay and little beach, which makes it seem like an ocean pool rather than a beach. Lots of people like to sunbathe here and it has a bit of an Euro feel. It's a wonderful place for snorkeling – you might even see the famous big Blue Groper fish if you're lucky. There's also a small saltwater pool on the southern side of the beach, just below the Surf Club and café.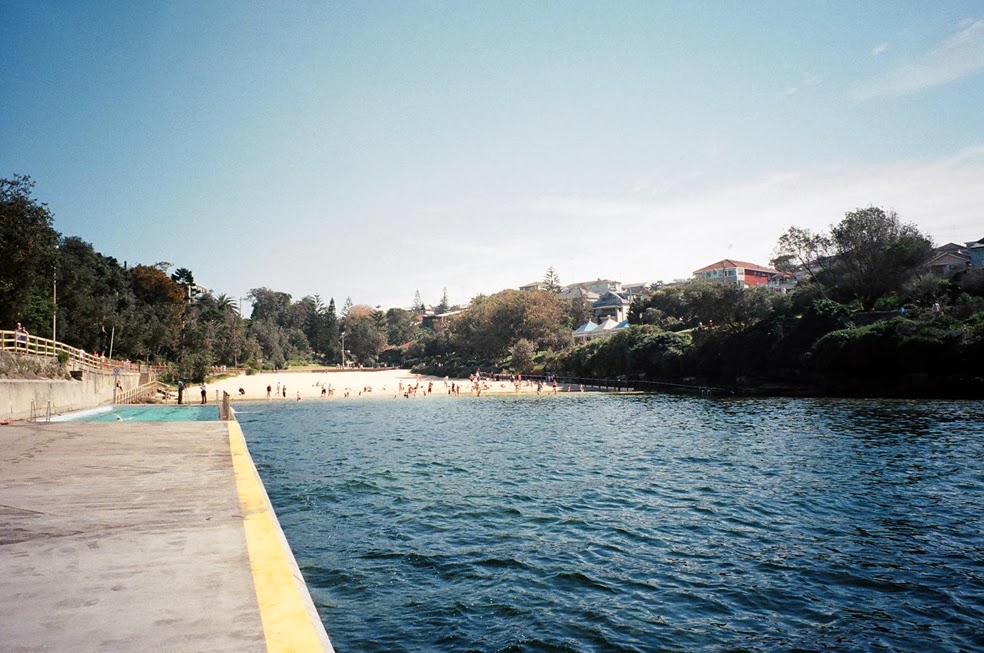 Swimming at Wylies Baths is like going back in time… The Baths were first established in 1907 and in the last 20 years have been upgraded and restored to retain their historical integrity. You walk down steps to the entrance, pay your fee and then you step out on a large balcony that overlooks the beautiful ocean tidal pool. Looking down you'll see people lined up sunbathing and you'll think to yourself how picture perfect this place is. Head down the stairs, find a spot in the sun or under the veranda in the shade and then jump into that beautiful water. Wylies Baths is just south of Coogee Beach, so go take a swim there too!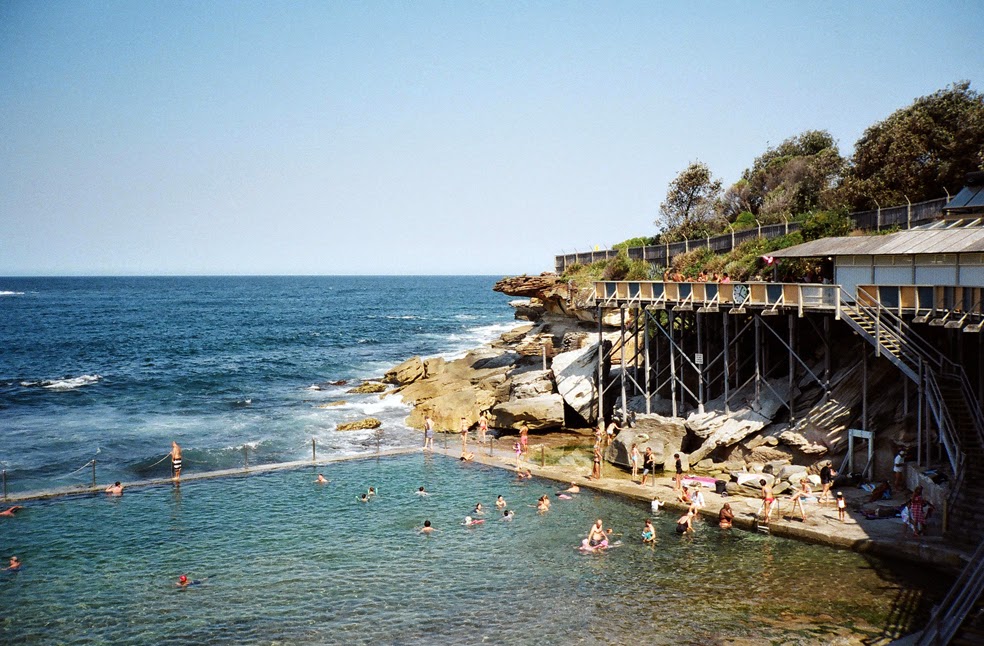 Are you ready to plunge into these amazing swimming spots?
To share your photos with other minimappers, please use this hashtag #superminimaps in Twitter and Instagram!
♥