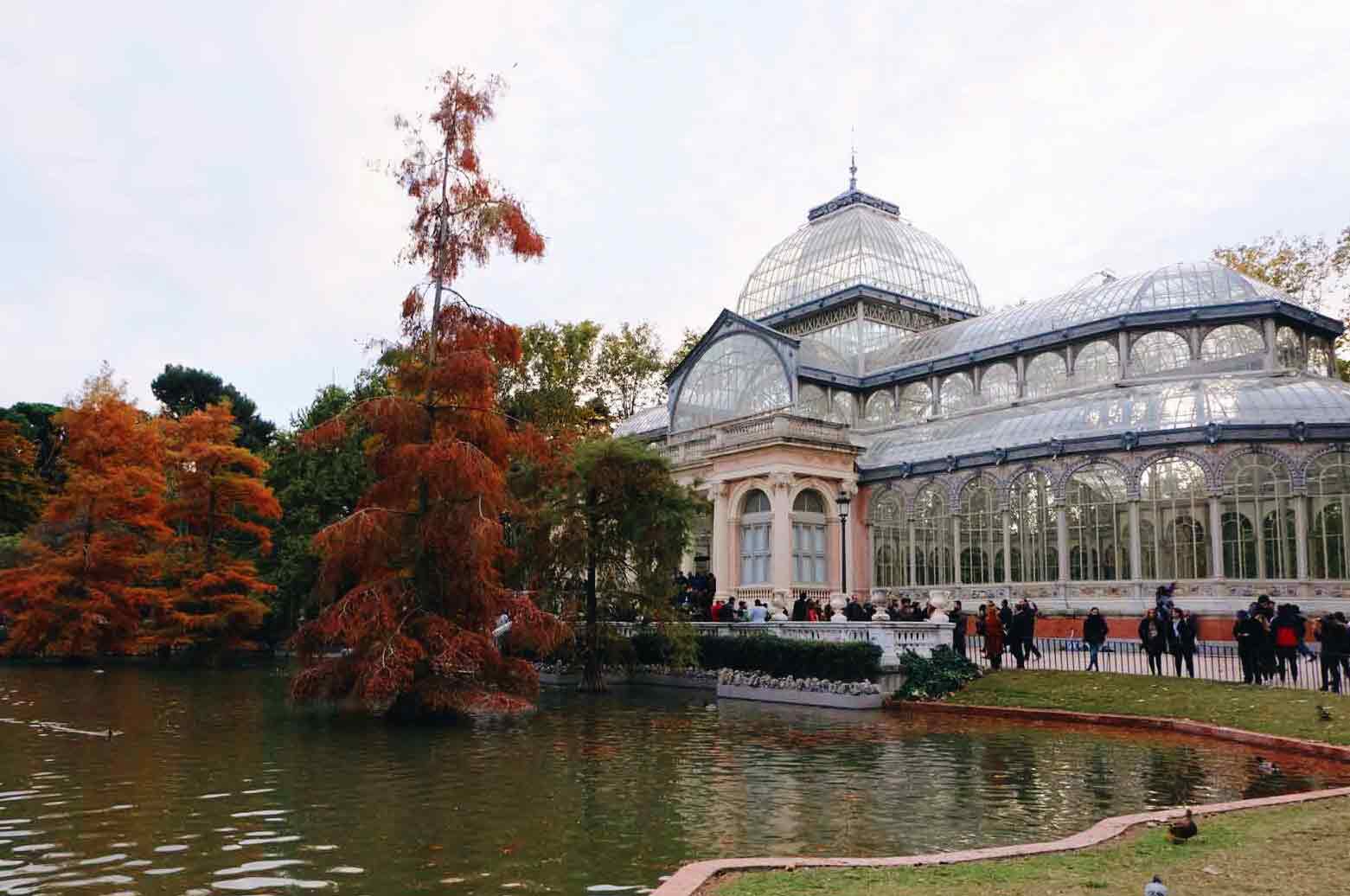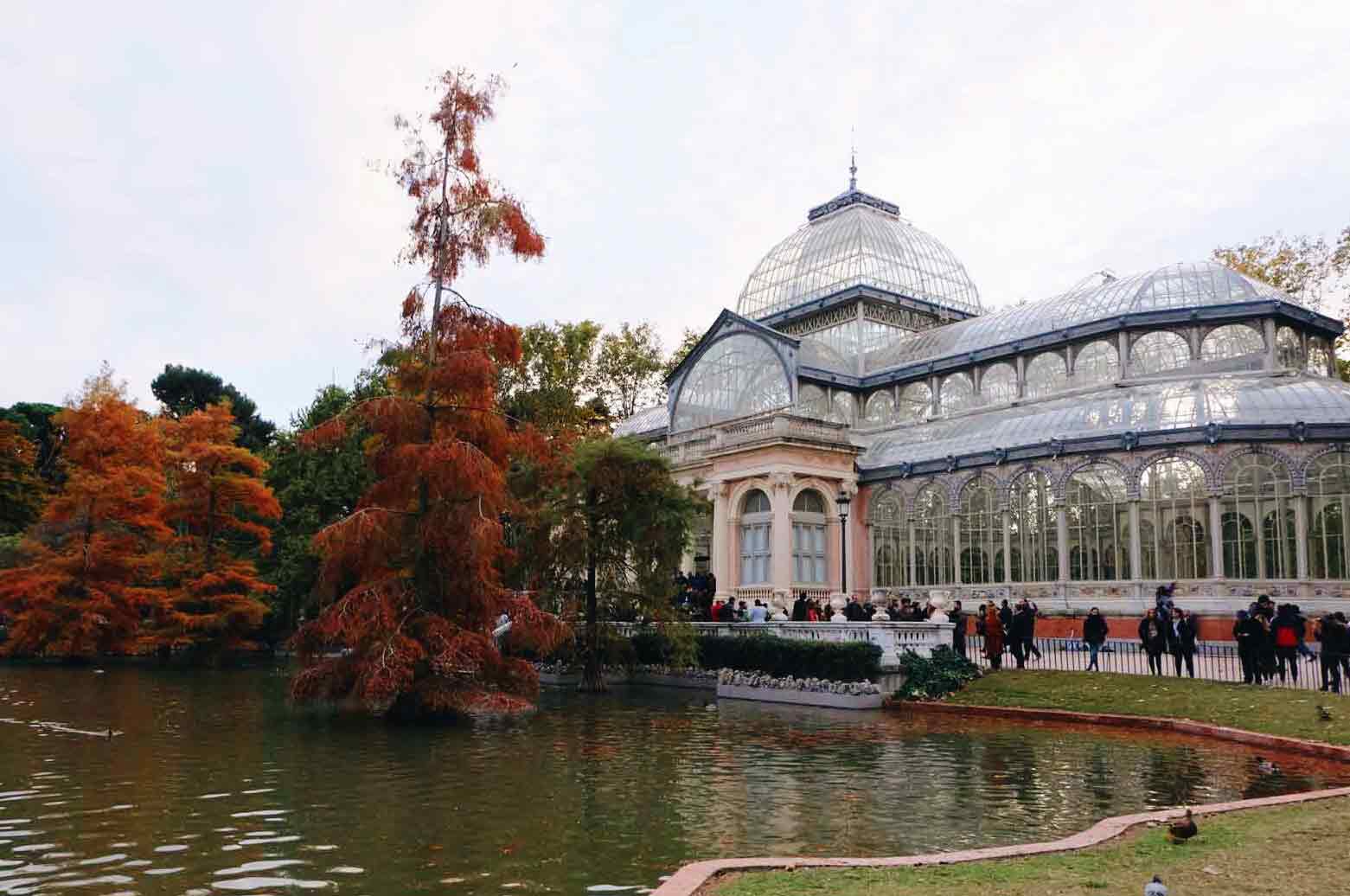 Whenever is possible I try to go and have a walk in El Retiro. It's without a doubt one of the most magnificent parks in Madrid, and surely the most popular and whenever you're there you can understand why.
My favourite part is the little lake in front of El Palacio de Cristal, that is alsois one of the two exhibition venues that the Museo Nacional Centro de Arte Reina Sofía runs in El Retiro. If you visit during the weekend it is really H A R D to find the place to yourself. I strongly recommend, early mornings on weekdays. Yes, the early bird catches the peace and quiet (and the best photo, if that's what you're into).
My favorite park (and also my local one) is the Parque del Oeste, I keep repeating that. Amazing, bigger and lot less crowded. That's why it appears in our Unconventional Musts Madrid Minimap.
Enjoy the autumn, friends. In Madrid it can be really espectacular!