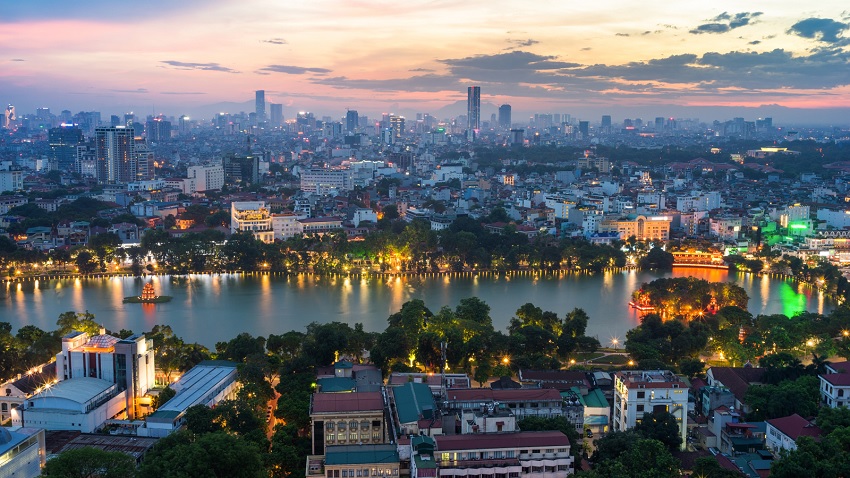 This lake is probably one of Hanoi's most popular spots. Hoan Kiem means "Lake of the Restored Sword" and it comes from a legend that claims in the mid-15th century Heaven sent Emperor Ly Thai To a magical sword, which he used to drive the Chinese from Vietnam. After the war Emperor Lê Lợi was boating on the lake when a Golden Turtle God surfaced and asked for his magic sword, Heaven's Will. Lợi concluded that Kim Qui had come to reclaim the sword that its master, a local God, the Dragon King (Long Vương). The turtle grabbed the sword and disappeared into the depths of this lake. Voilà!
Since then soft-shell turtles had been sighted in the lake for many years, they say there are still some, but I couldn't see one… just ducks (: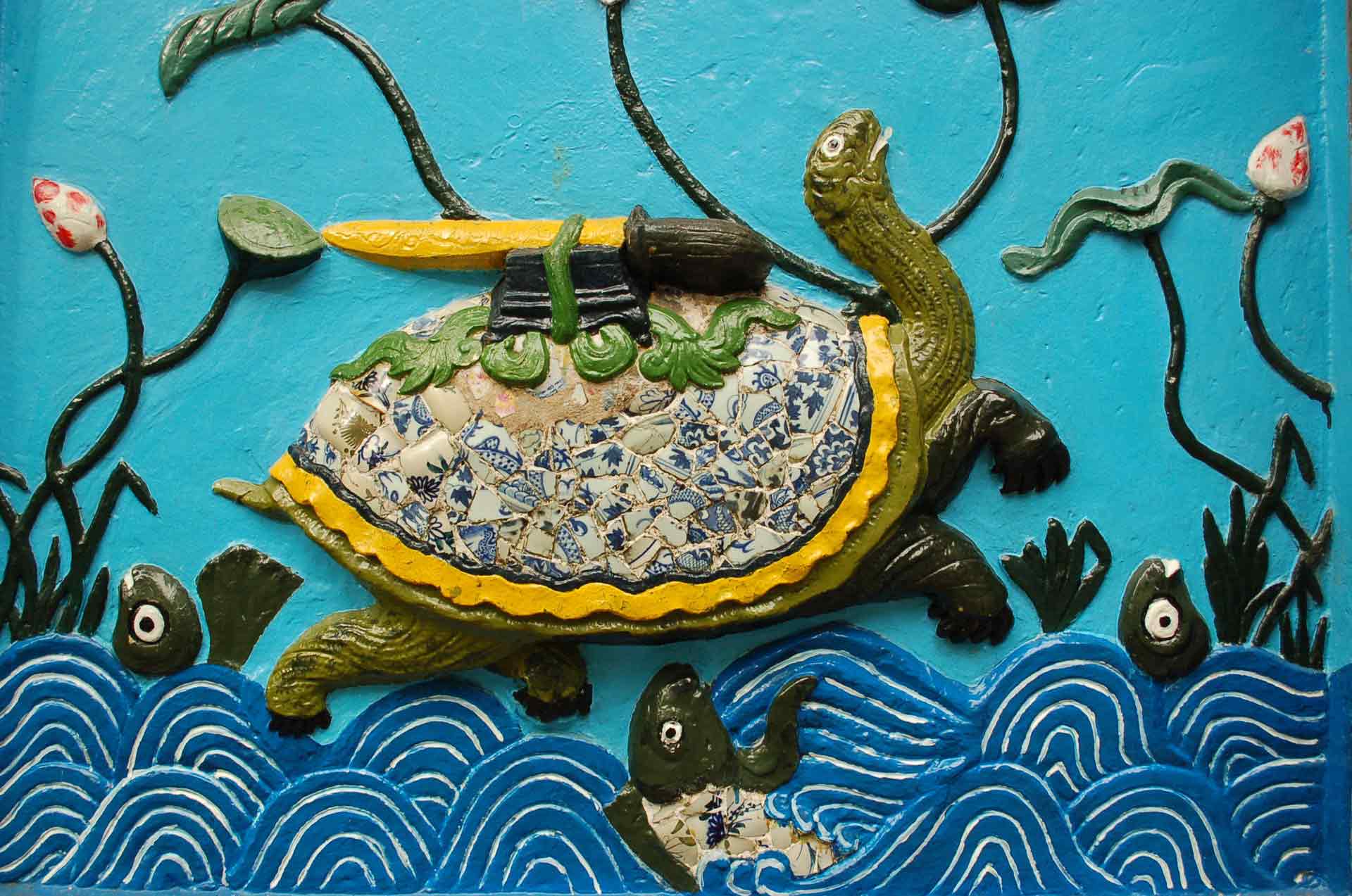 During the weekends the traffic is banned(-ish, watch out for motobikes AT ALL TIMES FROM EVERY DIRECTION) around the lake, starting Friday night. People then gather in the streets to drink coffee, enjoy food from the street vendors (from all things fried to fresh fruits), to perform dance choreographies, to sing karaoke or to play fun games like jumping the rope (it's refreshing to see so many people off-screen) and another one involving a very weird ball.
At the center of the lake you have a lovely and extremely photographed wooden bridge leading over a lake to the Ngoc Son Temple, a Confucian temple with tower & pavilions dedicated to Confucious, of course. You have to pay to go in. It's not expensive, but… I didn't do it!
The other little landmark in the lake is the Tháp Rùa (Turtle Tower).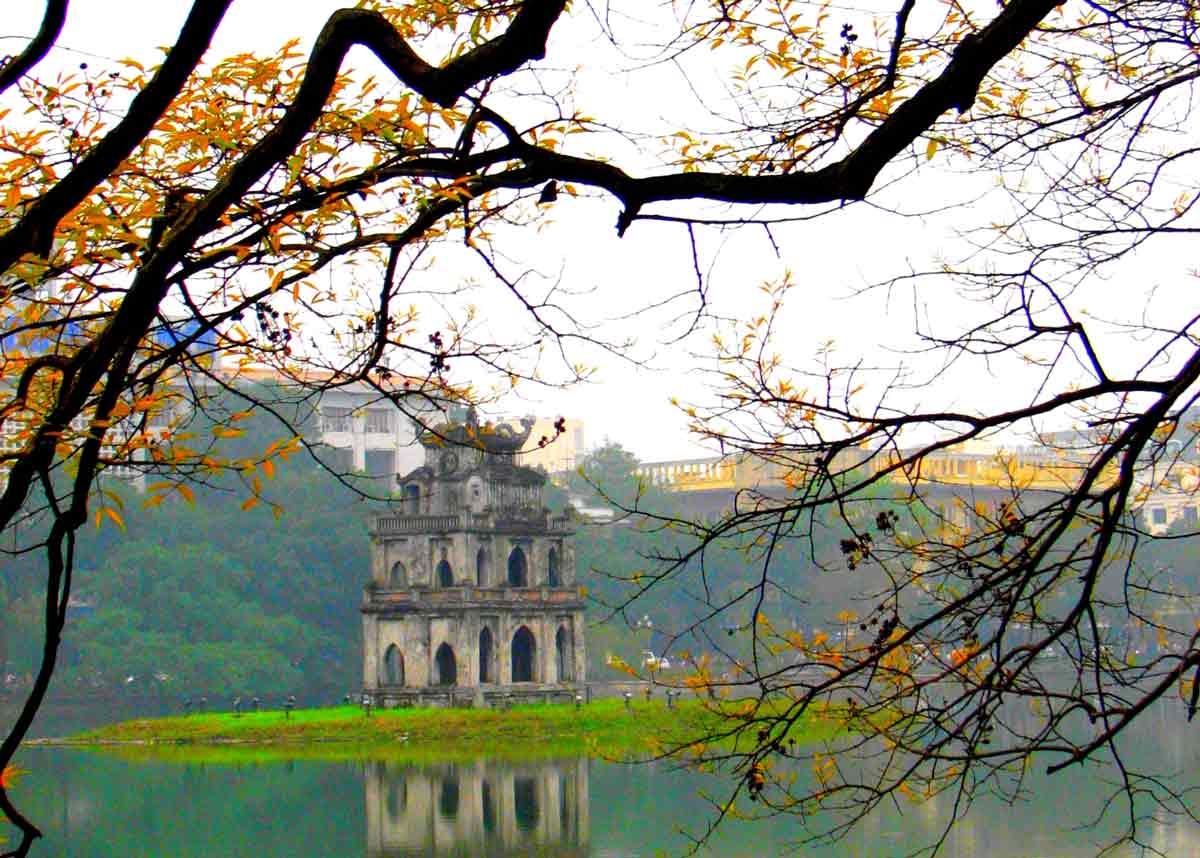 All in all it's a super cool and unmissable spot, you'll get there one way of another, several times. Plan to stay around and relax with a coffee, a snack and the lovely view or the lively crowds… and if you're a really early bird you can see people practicing Tai Chi at around 6am.
Me? I just enjoyed too much sitting down and watching people passing by.
Enjoy! (: