Cala Granadella, can it be more beautiful? Short answer: nope.
.
…and this is crazy, but here's my number, so call me maybe?
Yes, that's the feeling that you get after spending just a couple of days wandering around this incredible place.
Xàbia (in Valencian) or Jávea (in Spanish) is a truly lovely coastal town by the Mediterranean Sea in the comarca of Marina Alta, in the province of Alicante, Valencia. It is sheltered between two rocky headlands, and it is a very popular amongst Spaniards and many other Europeans specially from the North (English, German, Dutch) as the perfect seaside resort and market town.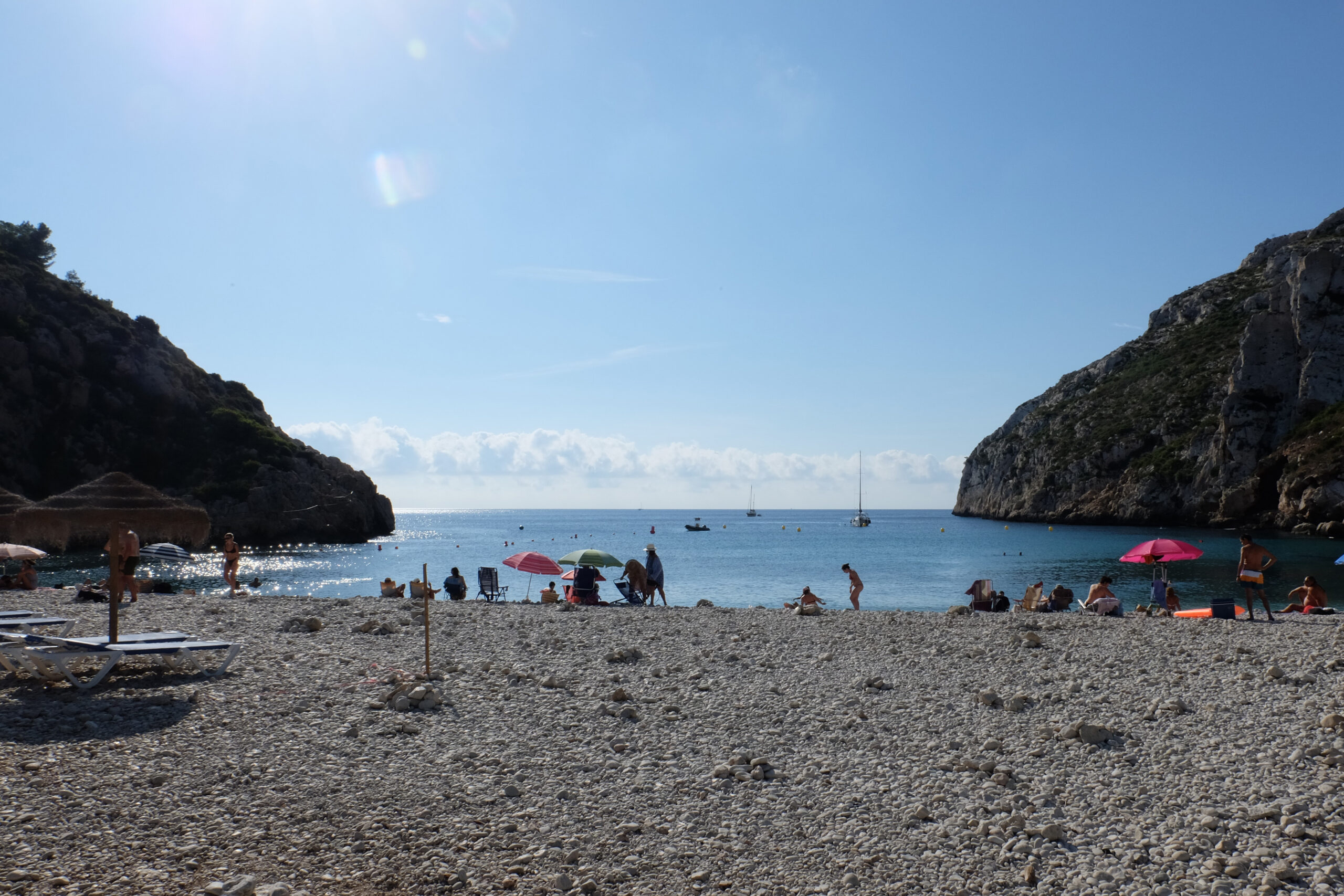 This is Cala Granadella: my favourite.
Beaches, mountains, cliffs, town markets, old windmills, many options to sail, dive, paddle and kayak, delicious restaurants, bars and pubs. Really, humans, it has it all, and for all ages, tastes and dosages. Xàbia can be lively, colourful and happy near their main beaches, but also you can "run to the hills" for a quiet, repairing night sleep (I'll come back to this, because it is one of the greatest discoveries of my trip).
.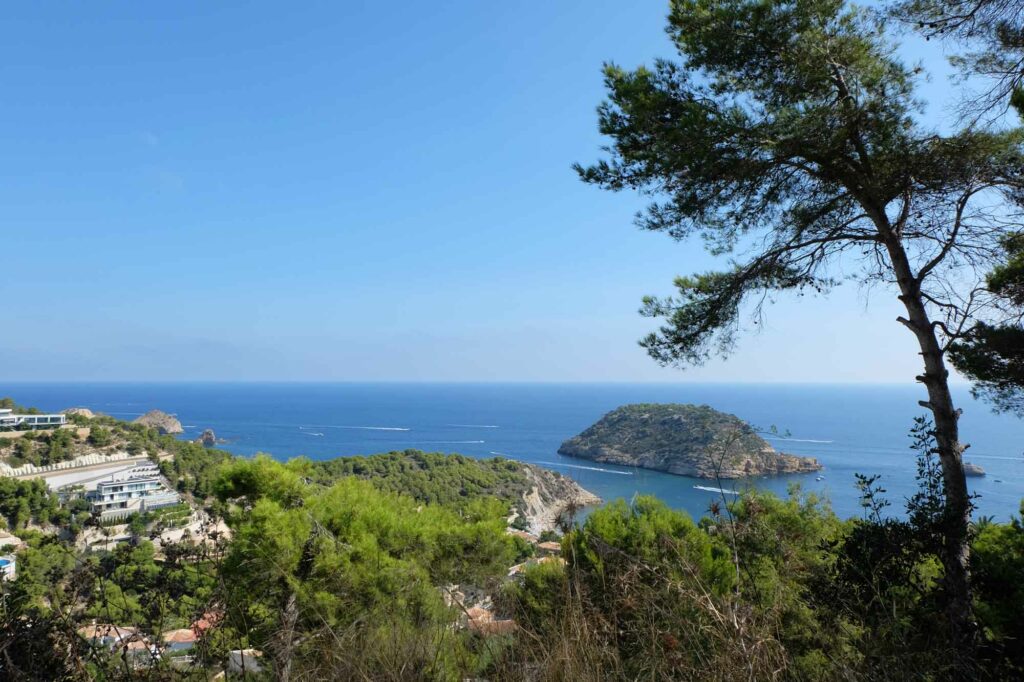 Near Cala Portixol.
Cala Portixol, Instagram's favourite. I insist: Granadella is better.
Another photo of Cala Granadella so you can compare.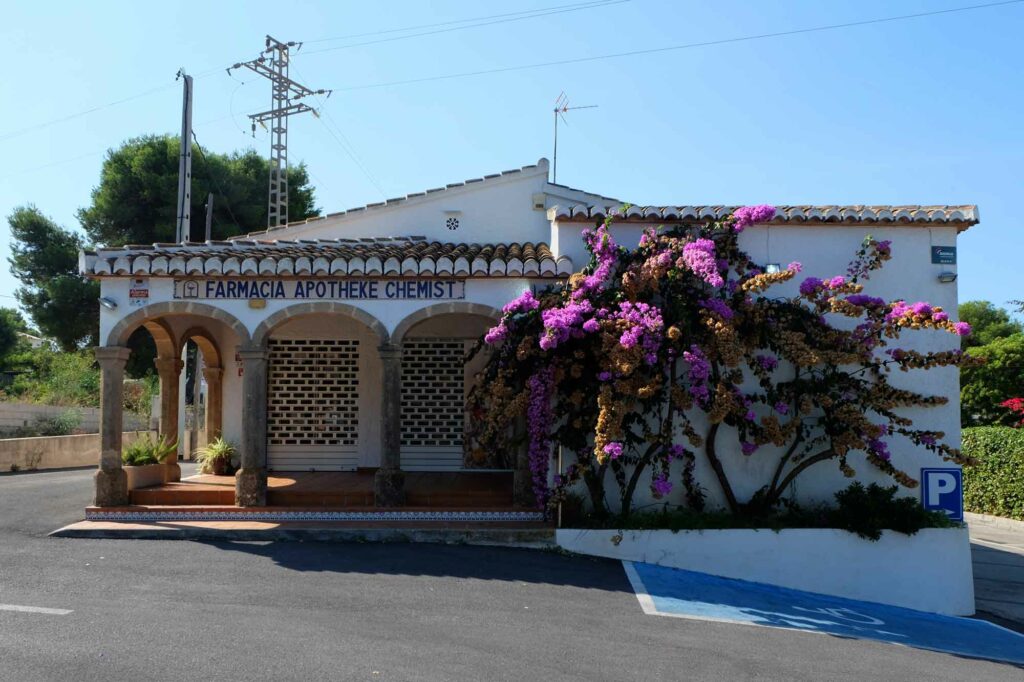 A pharmacy, just because bougainvillea.
Boom!
Playa de La Grava. Yes, all the beaches are pebble beaches (except El Arenal). Prepare accordingly.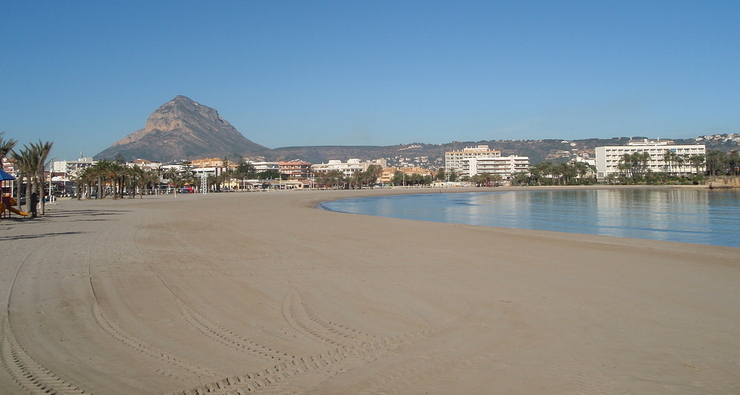 El Arenal, photo vía Xàbia.org
.
.
And now, we need to talk about La Casita
.
La Casita is the absolutely delightful, lavish but relax hotel boutique we stayed in Xàbia. I found it via the good old internet, and even though it looked already really good on their web, you cannot believe to understand how perfect this place is.
.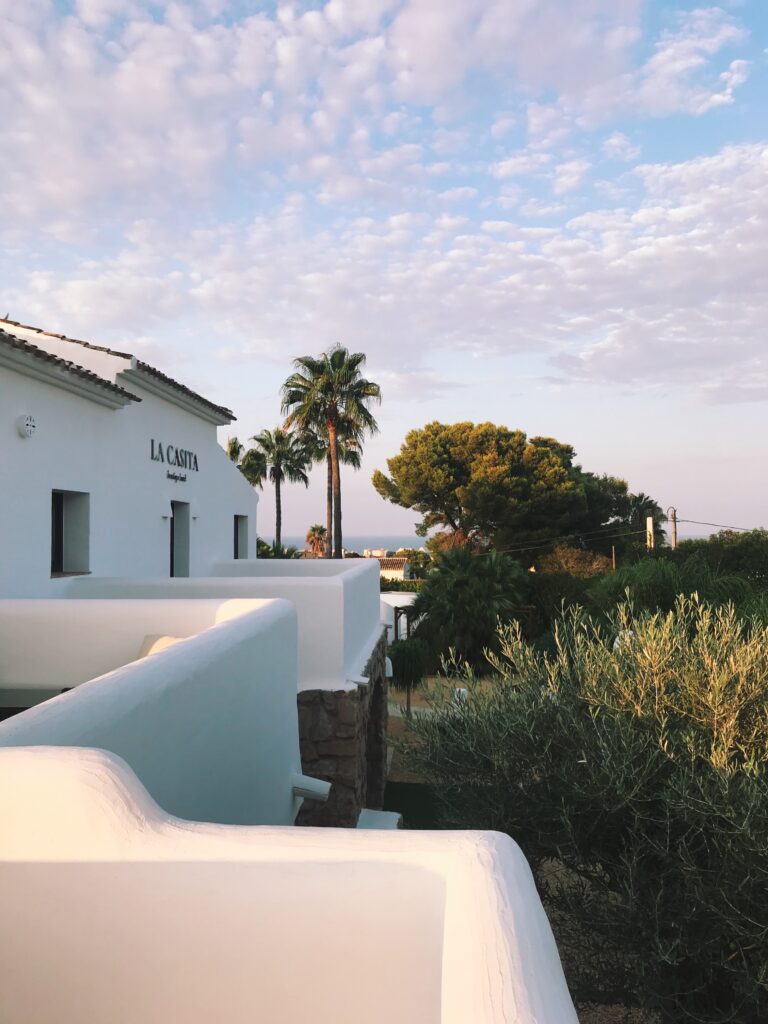 Mi La Casita is tu La Casita.
.
La Casita, is project of love of Brenda, who is the owner, co-designer, decorator and soul of this remodel Spanish finca. Brenda will probably welcome you and she will make sure that you have everything that you need for your stay.
.
.
The terrain where La Casita is spacious and includes a pool and a very fitting and colorful Mediterranean garden, but the hotel has only 8 suites, so you will never feel the place overcrowded.
.
A selfservice bar right next to the pool.
.
Each suite has been decorated with exquisite taste and the idea of creating different atmospheres (an invitation to visit many times rotating rooms?) and besides the usual facilities, each one is also equipped with a kitchen, a living area with smart TV, and an outdoor space whether is a porche or a balcony.
.
This is the view from the suite I stayed, the amazing Trosset Suite.
.
I honestly don't get anything in return for saying this, this is not an sponsored ad, these are only some grateful words because staying at La Casita really brought my escapade to Xàbia to a whole new level.
And I don't show you more because I know Brenda likes a bit of mystery on social media so the guests are happily surprised in real life. Makes sense, right?
.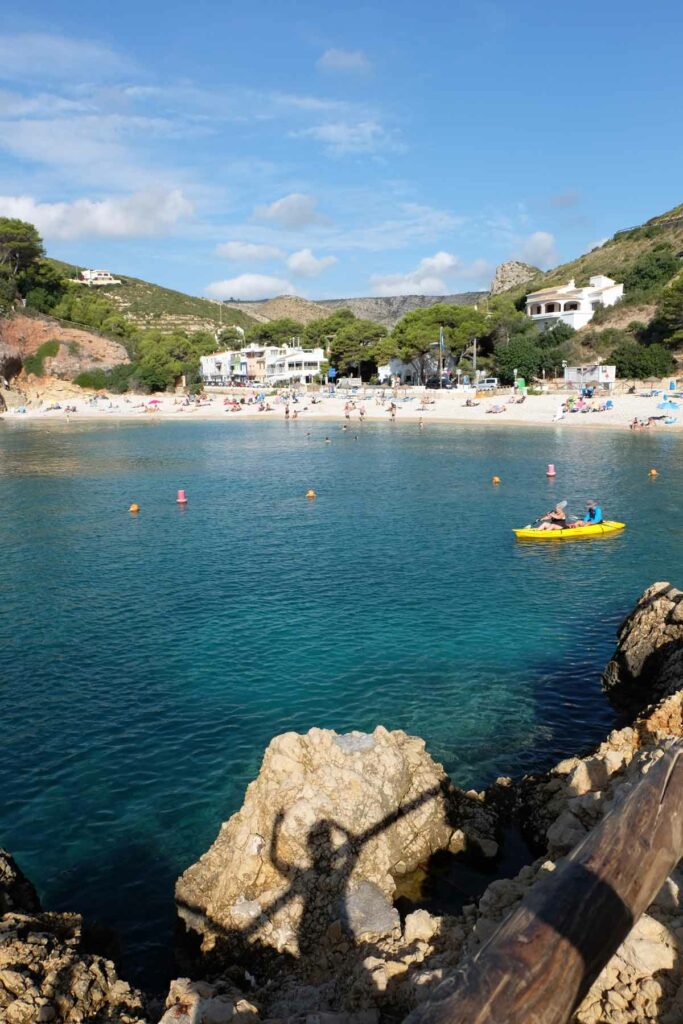 ¡Chau!
.