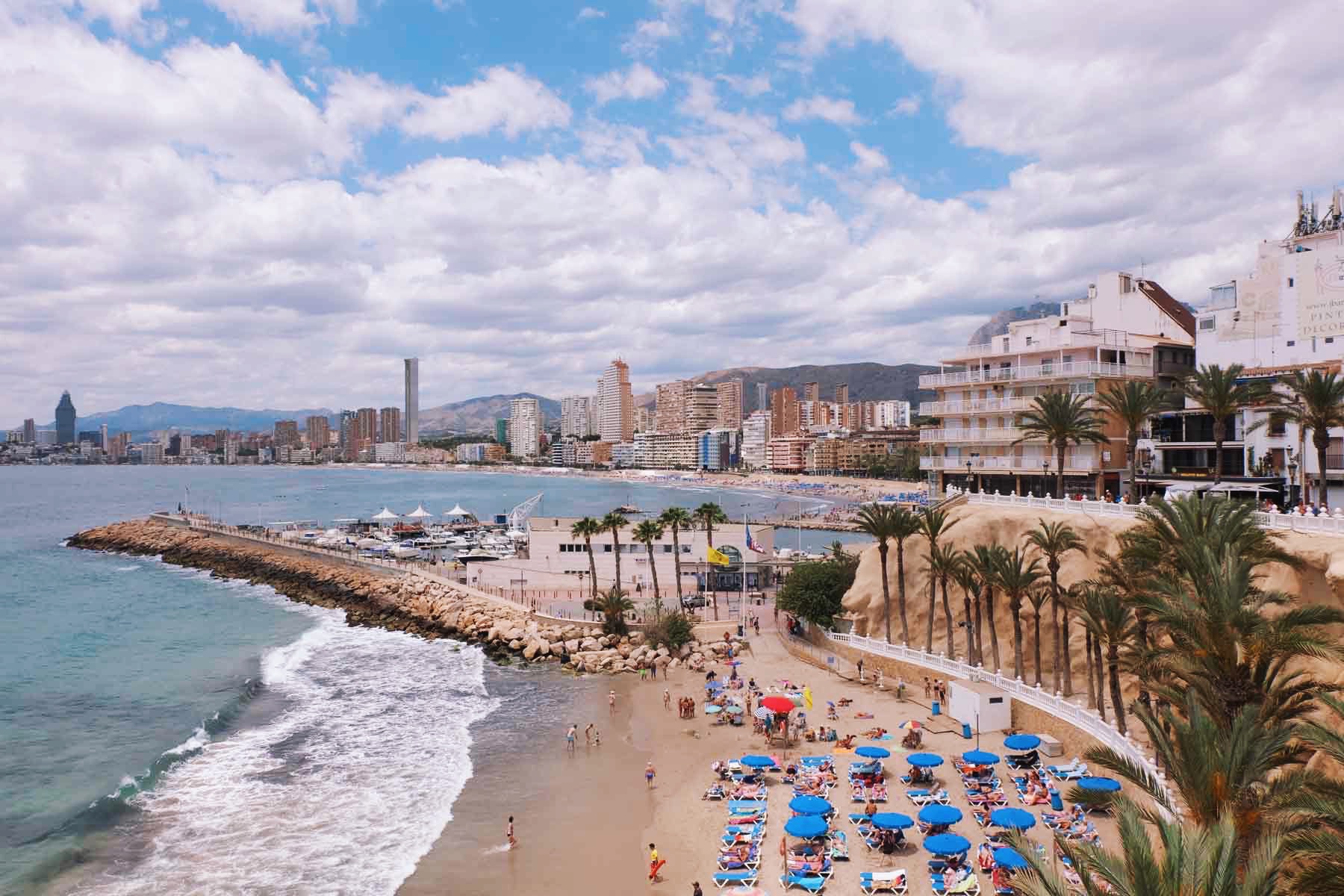 .
Yes, this week we are featuring Benidorm.
I know these beaches filled with expats and retired seniors are not usually a love at first sight story, but they are so peculiar (weird peculiar) that this place definitely deserves if not a full holiday at least a full day visit, as it is a priceless mass observation exercise.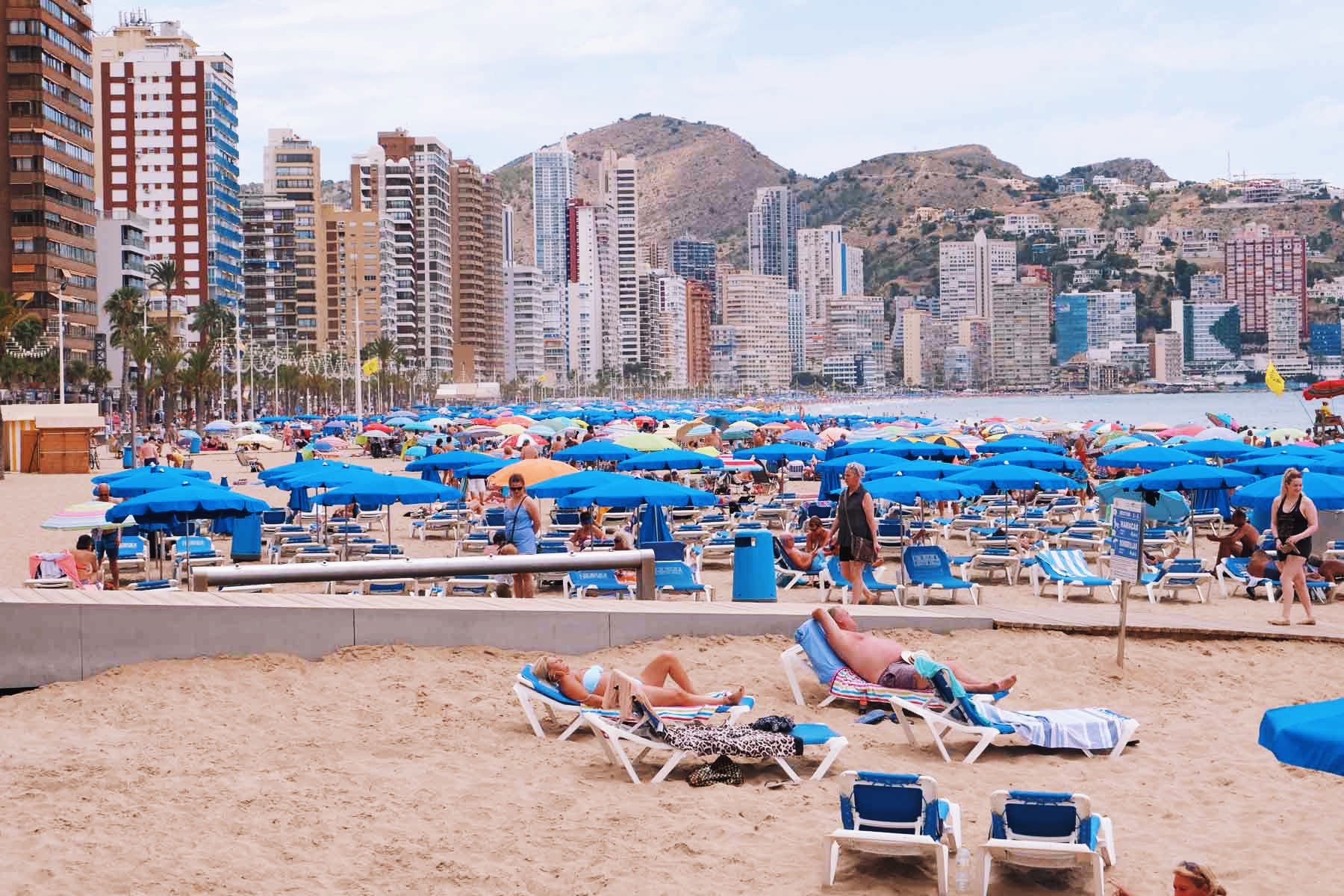 .
Benidorm is actually a very peculiar city in the Costa Blanca of Alicante (the same White Coast as Calp) with big, bulky, disproportionate skyscrapers along the coastline, a sign of a misunderstood notion of progress from the 70s and the 80s with a hint (or a big splash) of very bad taste.
There are two wide sandy beaches, Levante and Poniente, and they are backed by palm-lined promenades, bars, pubs, discos (all in English, Dutch, German, Russian) and rows of ugly skyscrapers.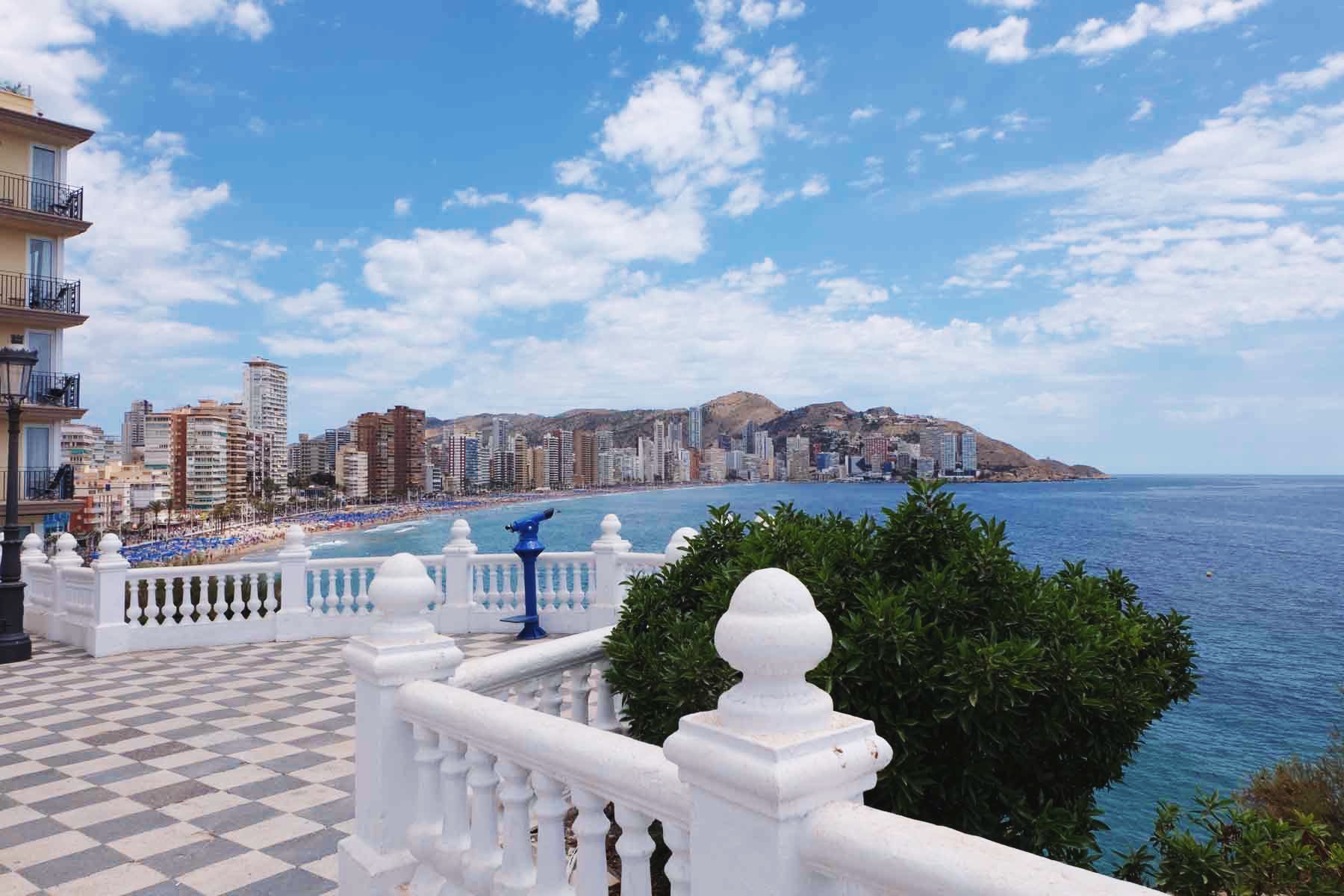 .
My first image of Benidorm was Martin Parr's photographs from 1997. As he told me not long ago, places that are completely overrun are one of the best to be a tourist. And I guess to some extent as I enjoy and understand Parr's work I wanted to feel and experience a small dosis of the realness of a place like Benidorm.
I spend a day in Benidorm, as I was passing by and even though I had seen photos, read about it and hear my friend's anecdotes, I still managed to be overwhelmed by the place, the people, the architecture… well, about pretty much everything.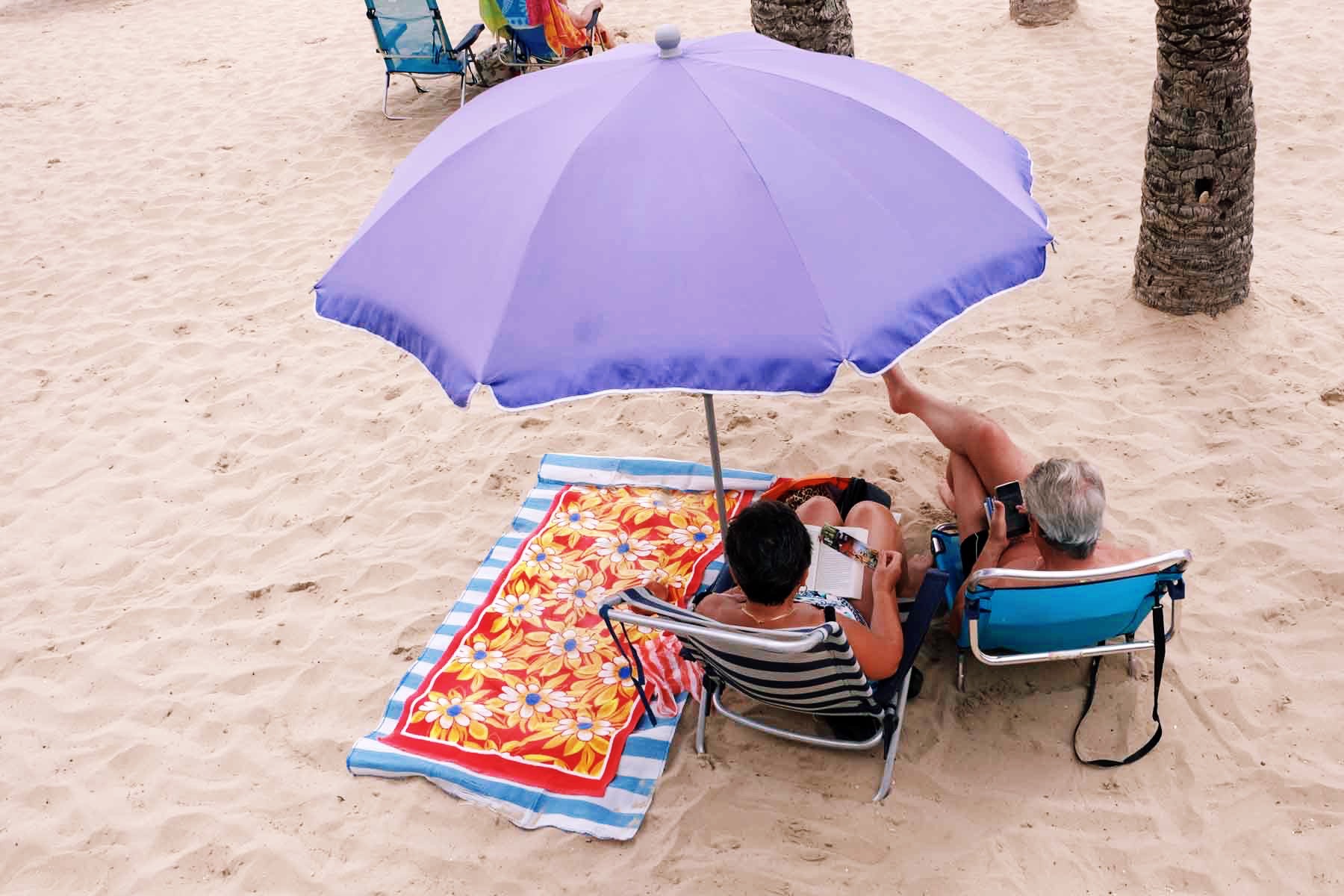 .
It's a different kind of beauty, it's not a hidden beach on the coast of Sardinia, it's not filled with undiscovered models, you'd probably won't find a bunch of influencers instagramming themselves to death here, Benidorm is just your old eccentric friend with a terracota tan and a funny accent. A place where people go around in those mobility scooters even if they don't need to. And it's peculiar and special exactly for that.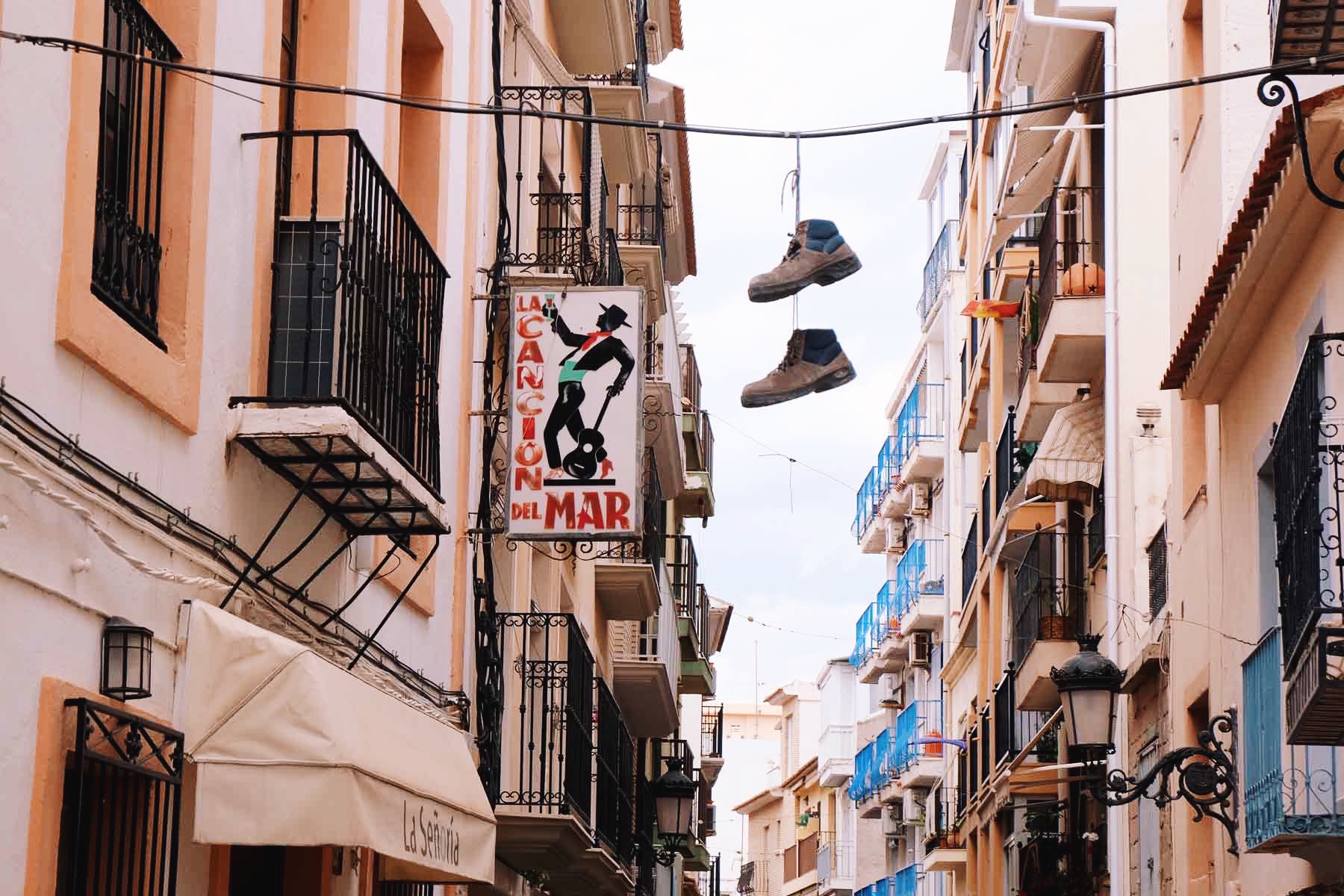 .
On top of everything, beaches are nice as in the rest of the Costa Blanca, the bright Spanish sun is still the same, the beers are cold and the food is delicious… what's not to like?
This weekend there's the Low Festival and probably the city is absolutely packed with an extra layer of people: festival goers. During the summer there are a lot more cultural activities, gastronomic festivals, or theme parks if that's what you're into. You can have a look at all the events here.
Enjoy!
.