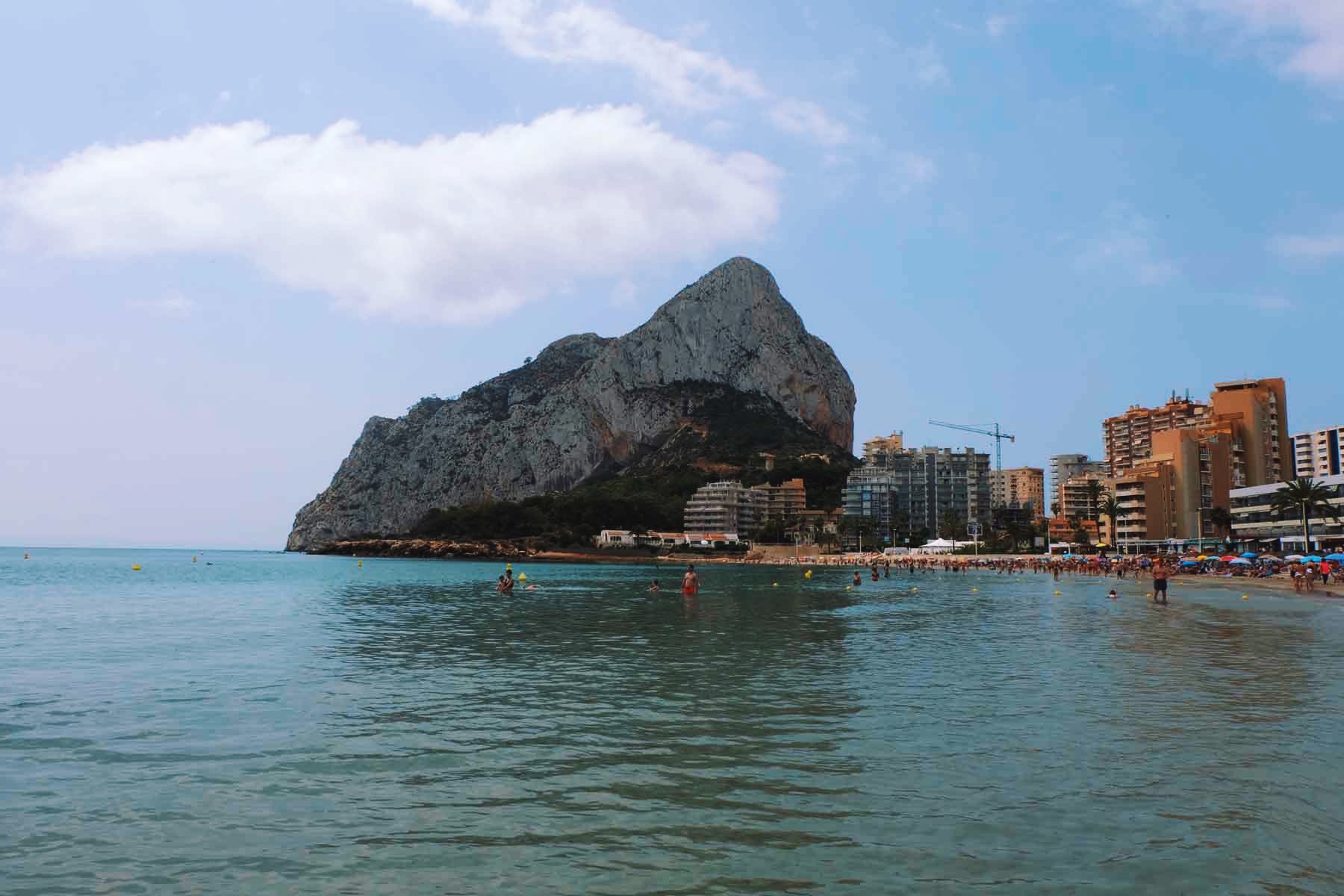 The Spanish Mediterranean coast can be both absolutely breathtaking and super weird in their own peculiar way. Generally all at once. Calp, in Alicante, even thought is a lot less popular than other towns around, is no exception. Perhaps this is why we are starting our series Spanish Summer Postcards with Calp.
Calp is part of what is called the Costa Blanca (White Coast) of Spain. It's a nice mini-city with loads of apartment buildings for both locals and British, German and Russian tourists and expats to relax on the beach. Still not in the same amounts of the very popular Benidorm. Here the demographic is balanced with families, young couples, climbers, explorers, and loads of kids around.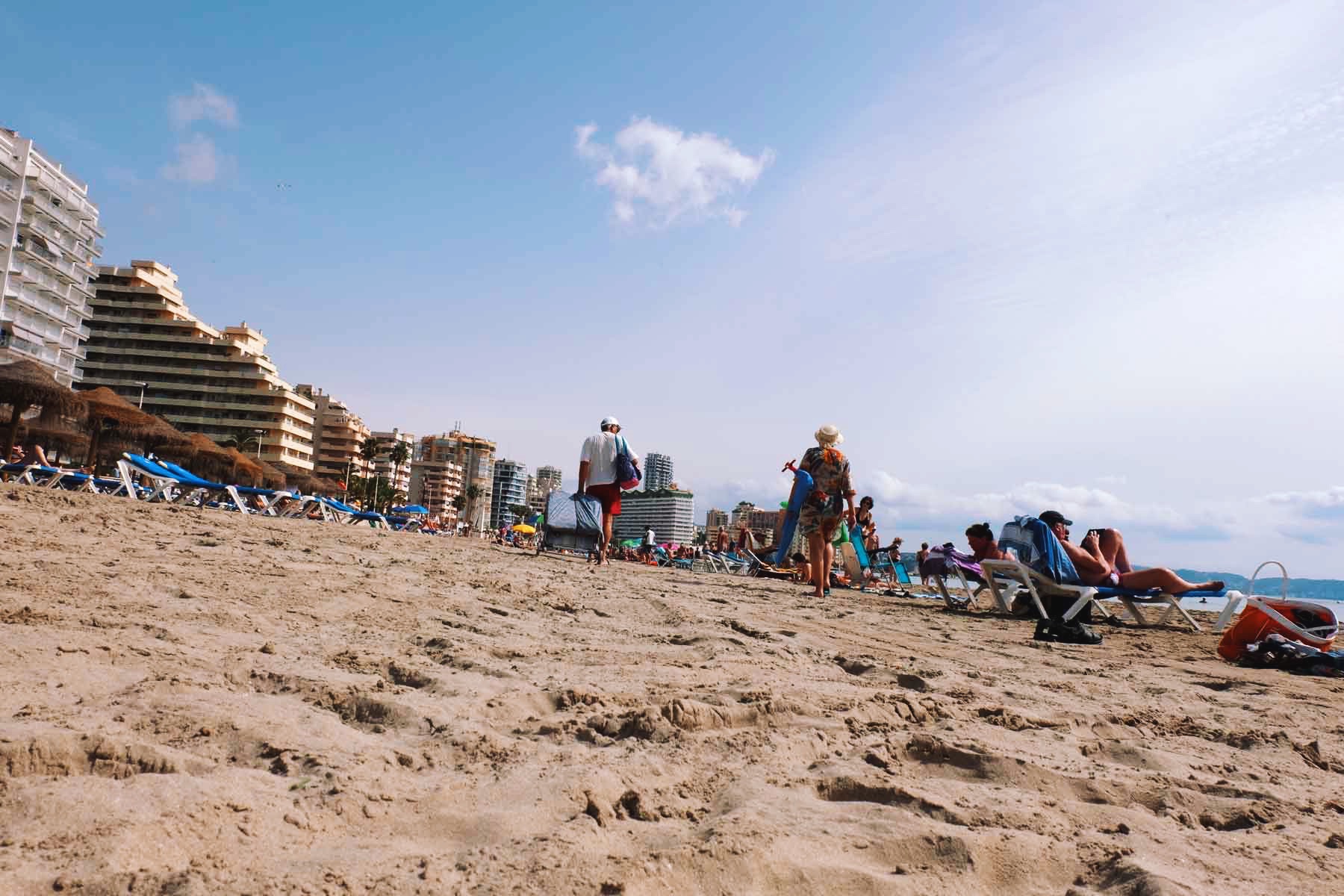 Climbers, you ask? Yes, climbers.
One of the peculiarities of Calp is the massive limestone rock that is the symbol of this town: el Peñón de Ifach. This rock, besides being absolutely stunning is home to thousands of seagulls (I kid you know, it's not a figure of speech, the amount of seagulls is ridiculous). Below the rock lies the ruins of Pobla de Ifac, a medieval walled village. You can still some ruins here and there.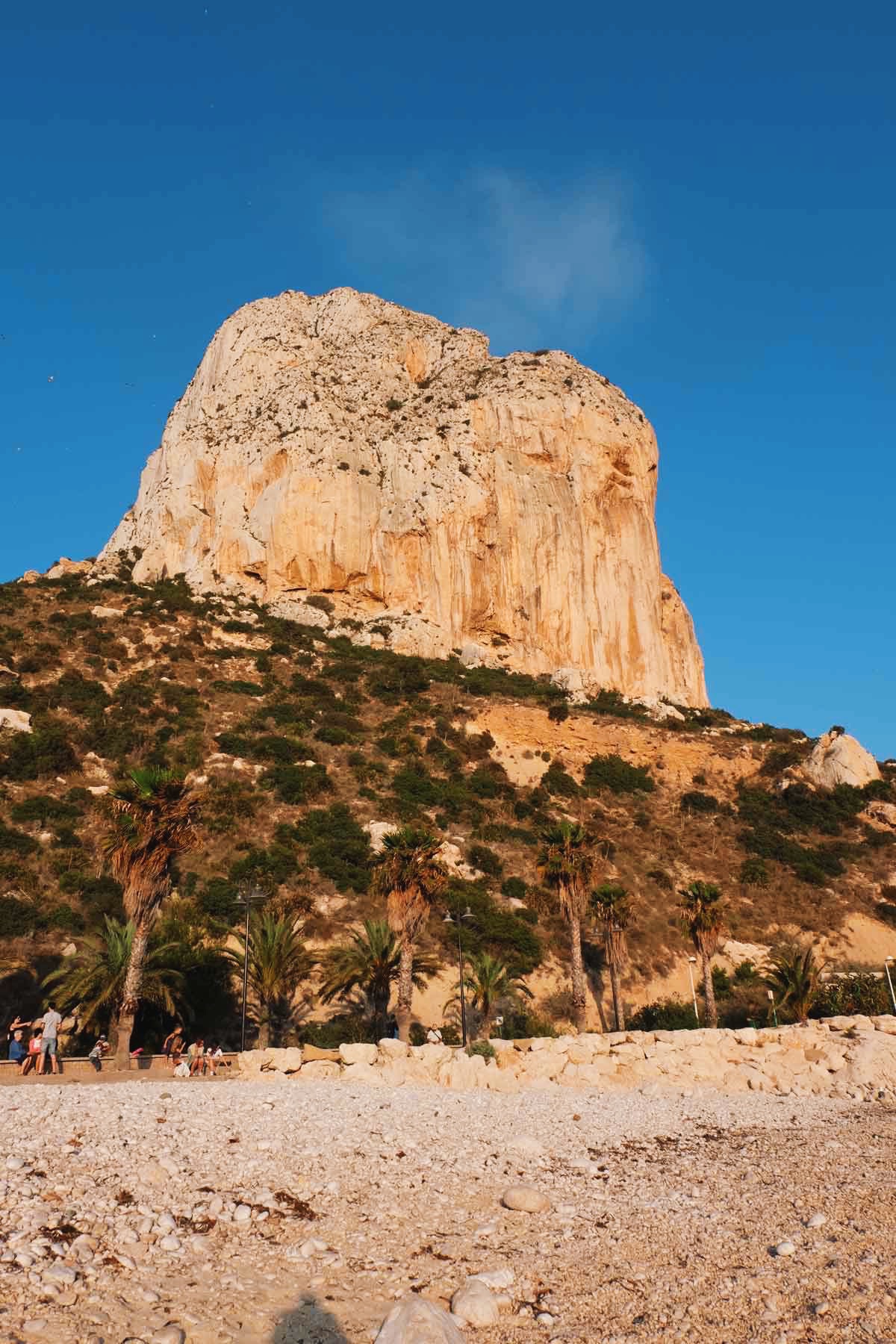 If you're into visiting ruins you can have a look at the Banys de la Reina (the Queen's Baths), structures that were used in Roman times for farming fish, salt production, and salting fish. But access is limited as parts of the area are fenced off to prevent vandalism. Some finds from the archaeological site can be found at the Museu de Història i Arqueologia.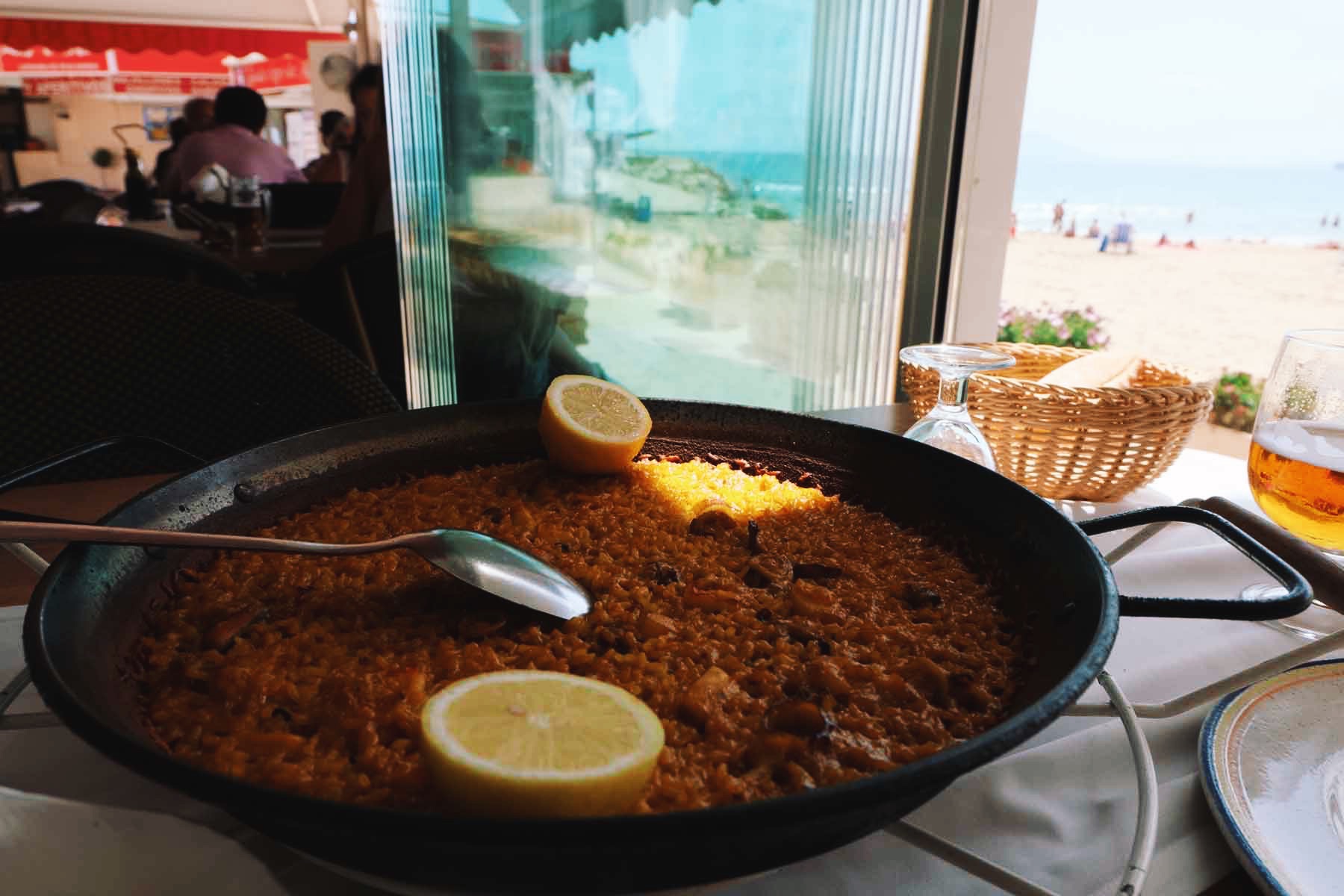 It is impossible to travel to travel to the coast, specially in the Comunidad Valenciana without trying a nice rice for lunch (notice that I'm not saying 'paella' as not all rices cooked in a flat round pan are 'paella'). We tried a Arroz Senyoret Calp and it was delicious.
In a couple of days you can get around there is to see in Calp, but I wouldn't skip it. It's a cute little town with nice, not too overcrowded beaches and an impressive massive rock… and every photo you take will look like a postcard… what's not to like?
Here a couple more little photos.
Enjoy!