This is the Ciutat de les Arts i les Ciències (City of Arts of Sciences) of Valencia, probably the most touristic attraction in the city designed by the -infamous- Valencian architect Santiago Calatrava (who has an amazing reputation outside Spain and a not-so-good one at home, as his projects are often financial disasters) and Félix Candela.
As you might have guessed by its name, this complex houses a science museum, an opera house, an aquatic park, a garden, a covered walkway and acres of reflecting pools and one of Calatrava's famous bridges El pont de l'Assult de l'Or . The tower of the bridge at 125 meters high is the highest point in the city. It's the world's largest collection of Mr. Calatrava's work (and, as expected by many, cost nearly three times its initial budget: 300 million euros.)
If you're visiting Valencia, the place definitely worth a visit whether you are a Calatrava fan (obvs), a selfie enthusiast, or if you like to tag your photos #architectureporn.
Come have a look and then go and enjoy a nice paella somewhere nice! (: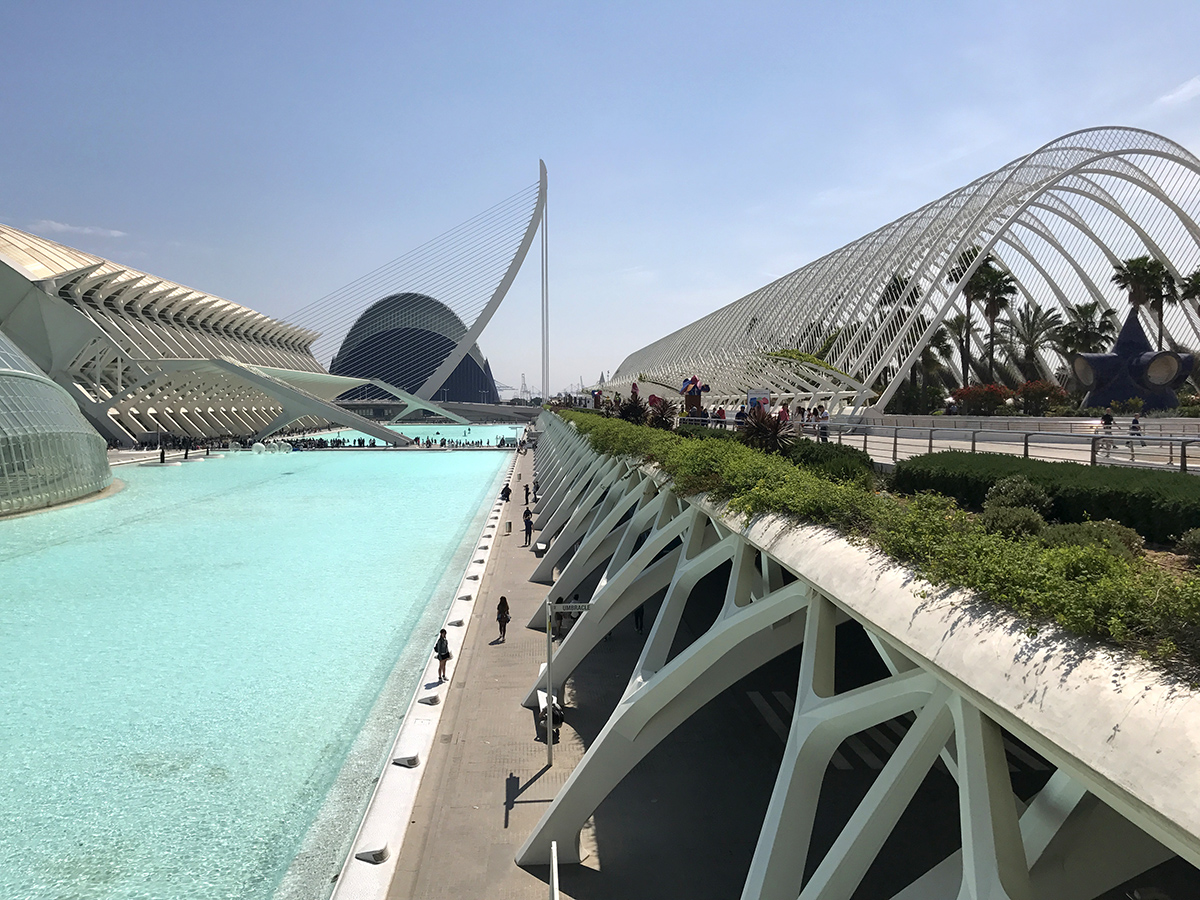 Sunny Saturday walking around this crazy structure inspired obviously by Spanish icons like Gaudí and by the nature surrounding the city and the sea creatures. The structure in the background that looks like a whale skeleton is the science museum: Museu de les Ciències Príncipe Felipe.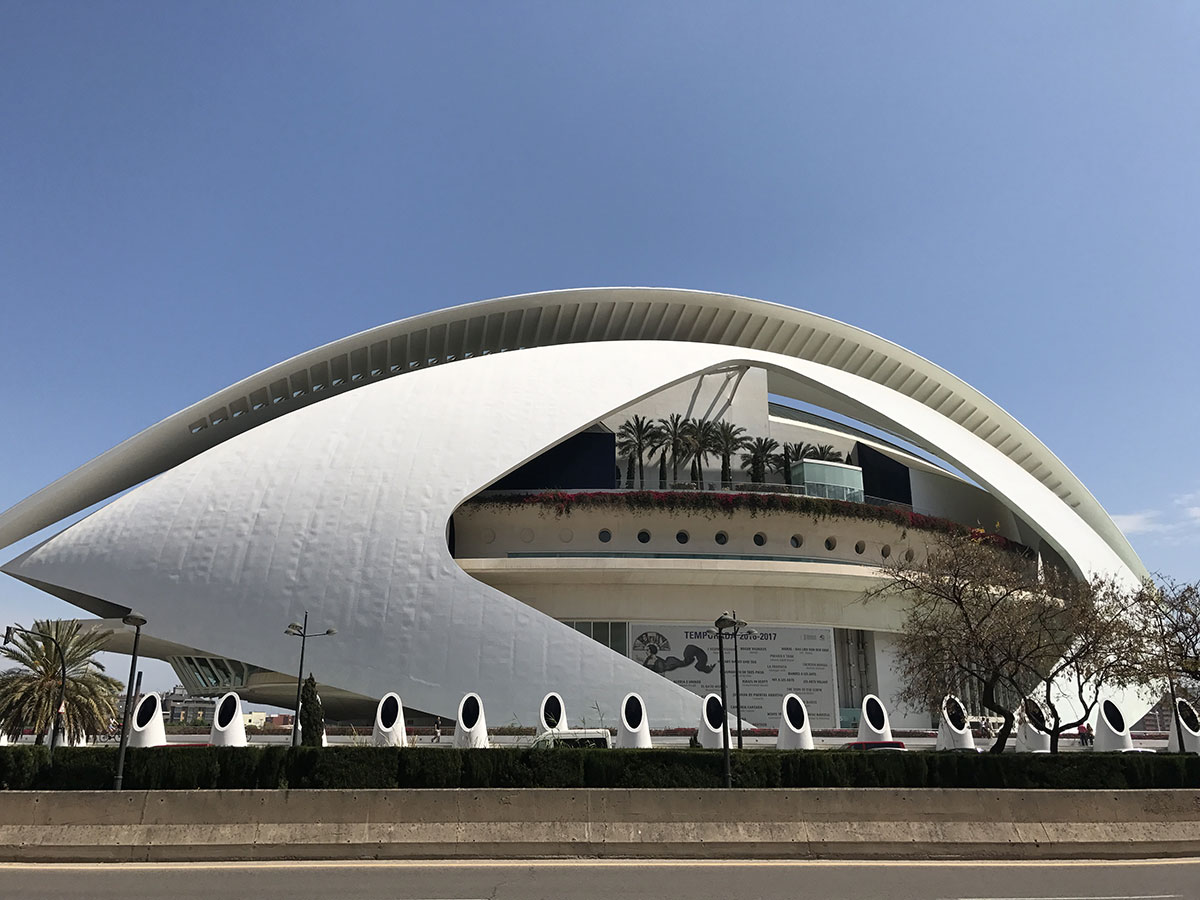 This is the Opera House: Palau de les Arts Reina Sofía.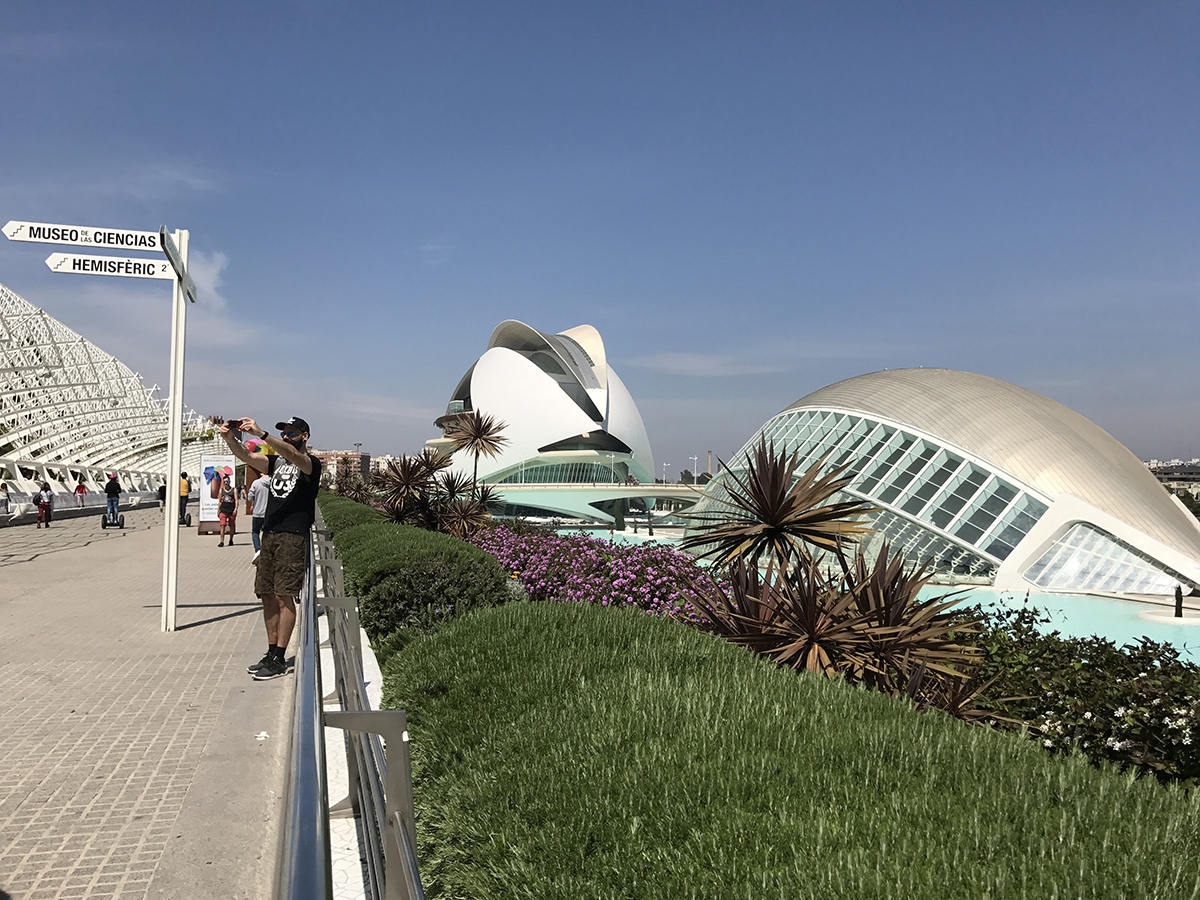 Selfie time!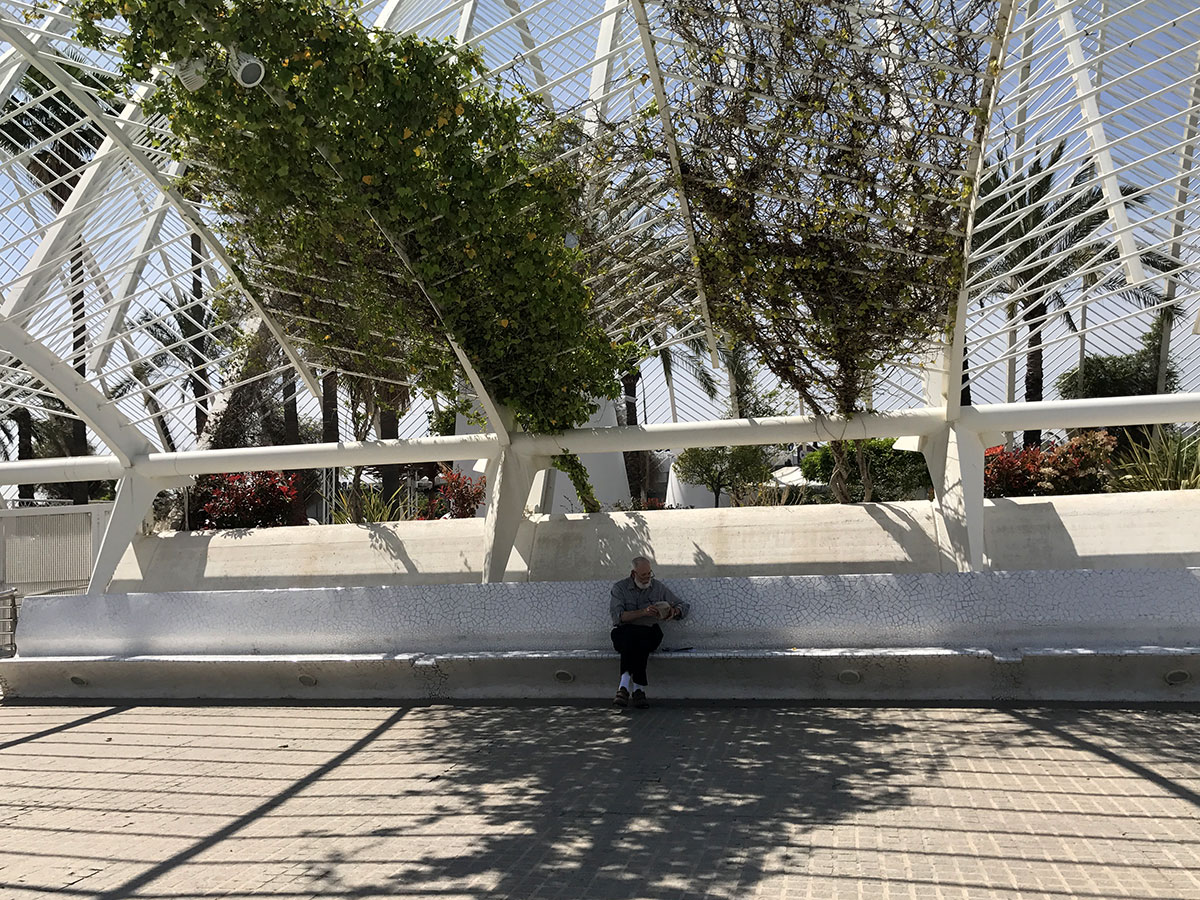 You can always spend a little time reading, enjoying (or hiding from) the Valencian sun in or around L'Umbracle, that open structure with plants such as rockrose, lentisca, rosemary, lavender, honeysuckle, bougainvillea, palm trees and an outdoor art gallery with sculptures by contemporary artists.
Bold shadows. Yes, it's hot in Valencia.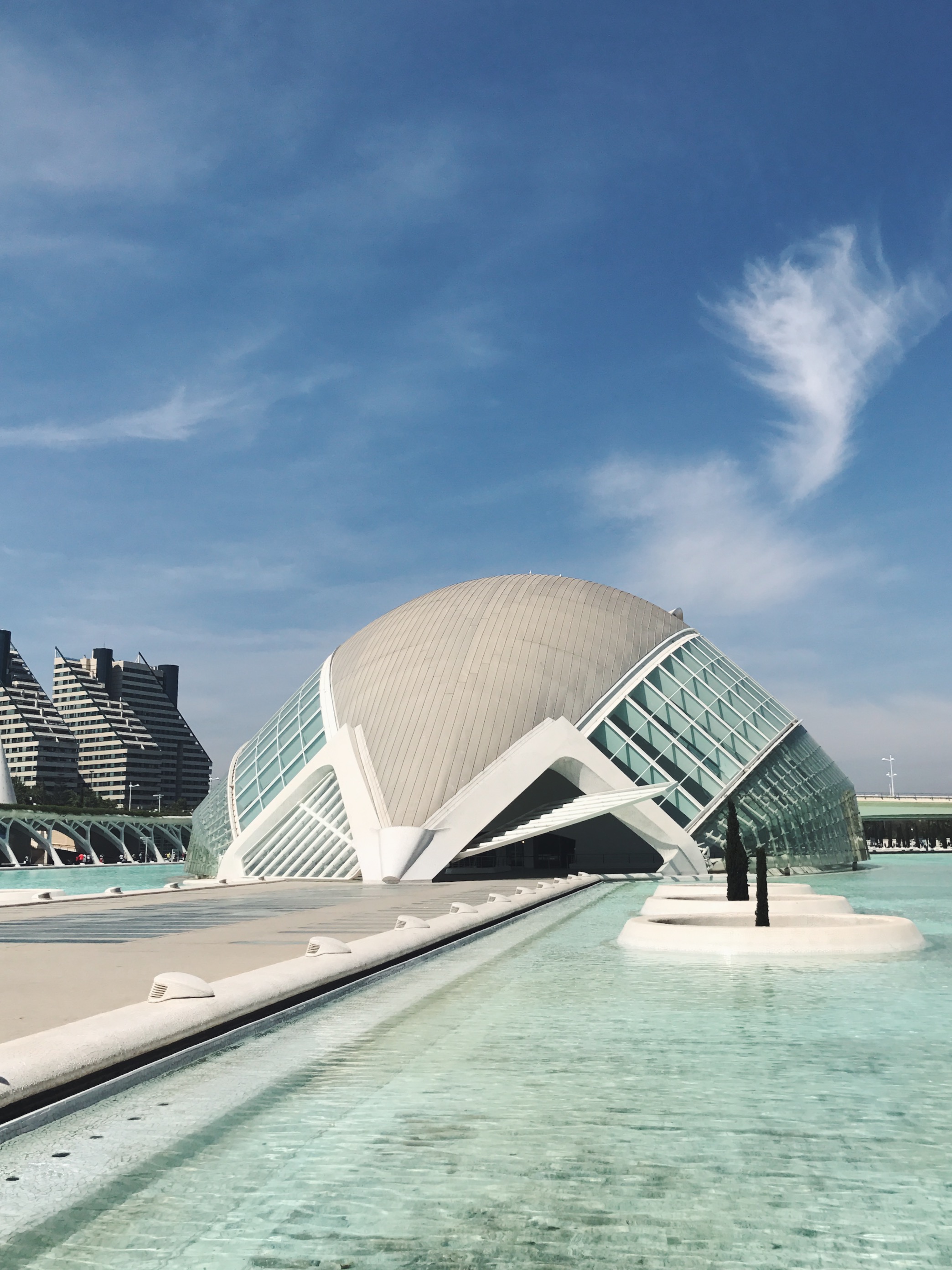 This is L'Hemiferic. The building meant to resemble an eye, but to me it's more like a space helmet from a galaxy far far away, isn't it? Inside you can find a planetarium, a laserium and an IMAX cinema.
Save