À la Recherche du Shoe Perdu.
Yes, there was a Warhol pre-pop and pre-Fabric and pre-super fame and that guy was an amazing illustrator with a great sense of graphic humour. Proof of that is this amazing portfolio by Taschen we just edited. It contains meticulous reprints of all seven books, reproduced as closely as possible to the original along with a complete with guidebook contextualizing Warhol's life alongside his unique creations that speak loudly about his personality.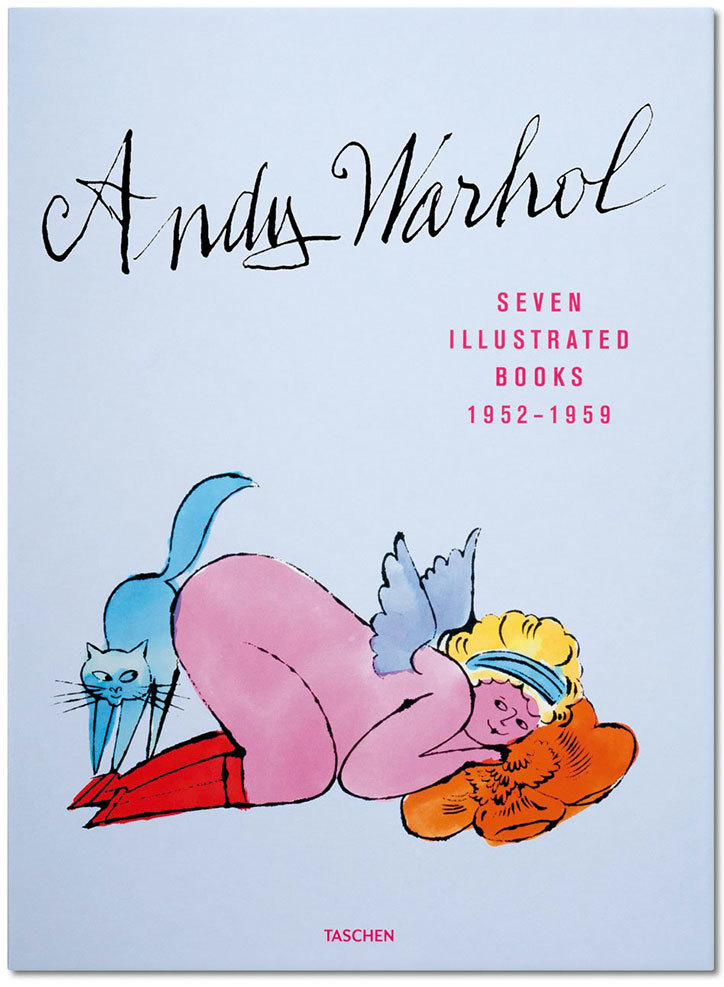 The cover of the Andy Warhol. Seven Illustrated Books 1952–1959 edited by Reuel Golden.
Here's a bit of context by Taschen: "In 1950s New York, before he became one of the most famous names of the 20th century, Andy Warhol was already a skilled and successful commercial artist. During this time, as part of his strategy to woo clients and forge friendships, he created seven handmade artist's books, reserved to his most valued contacts. These featured personal, unique drawings and quirky texts revealing his fondness for—among other subjects—cats, food, myths, shoes, beautiful boys, and gorgeous girls."
I absolutely love this cat and need it in my life. Part of 25 Cats Named Sam.
Five of the books presented by Taschen have never before been republished, hence the extra value of this lovely project. "Titles such as Love Is a Pink Cake, 25 Cats Named Sam, and À la Recherche du Shoe Perdu, the series reveals the artist's off-the-wall character as well as his accomplished draftsmanship, boundless creativity, and innuendo-laced humor."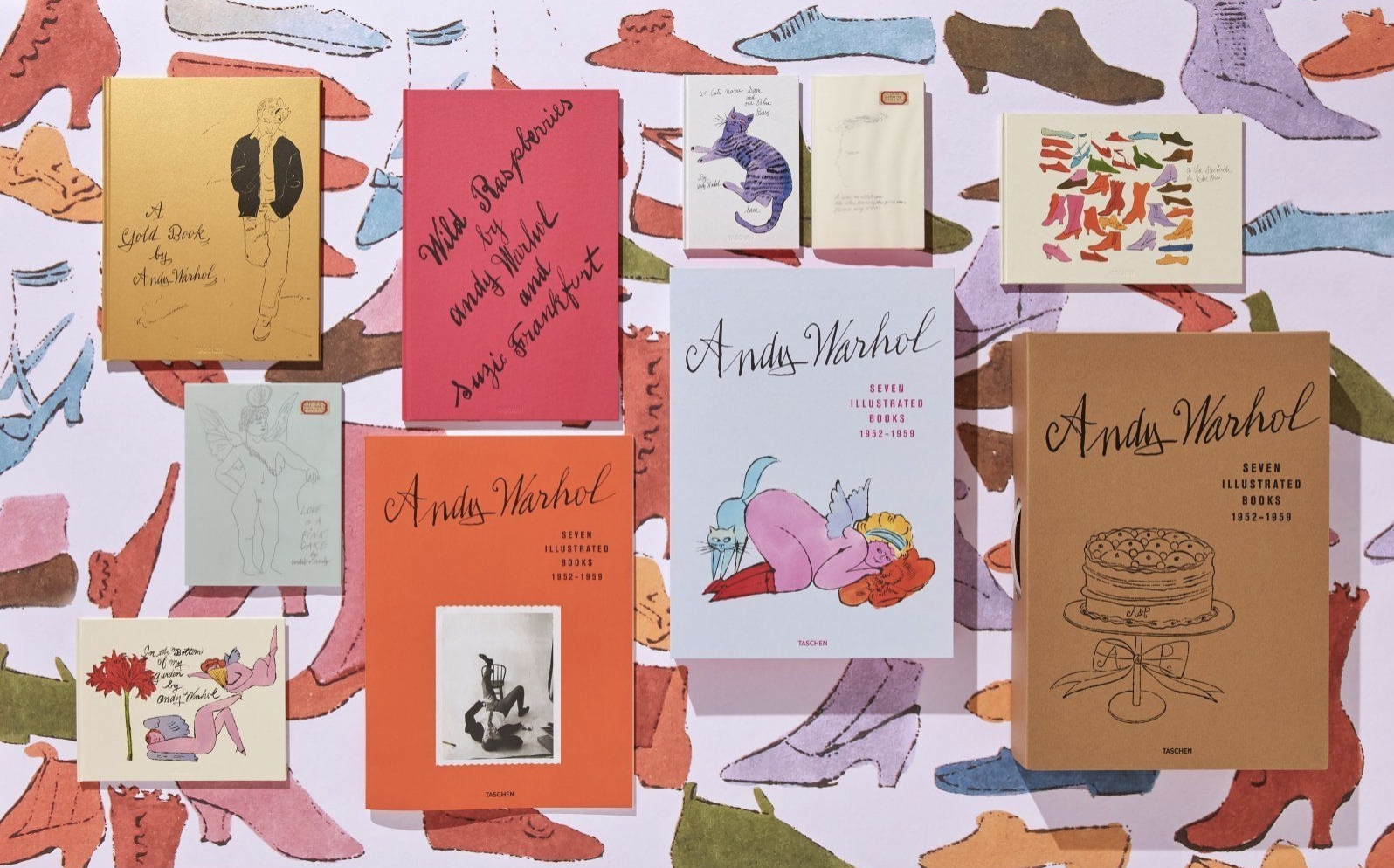 Taschen's portfolio.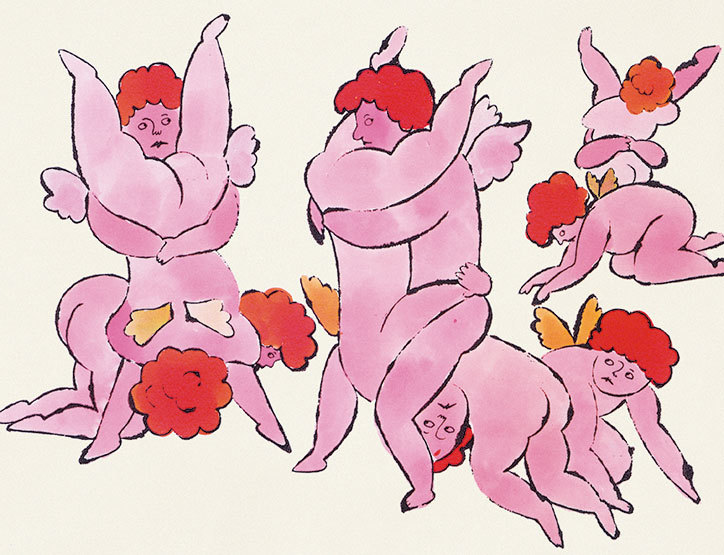 *All images via Taschen and the Andy Warhol Foundation.