Paris is for Reading
It's really hard to beat Amazon when it comes to buying in a convenient way… but not everything in life is about convenience and definitely these bookstores demonstrate that part of the pleasure of reading…

 
…start in those places that offer, curate, display, explain, humanize, and inspire your next reading experience.
With this minimap we cheated a little bit as we are featuring the usual 7 bookstores… and one library! We couldn't help it… but you surely will understand why!
Edited by Ana Laya & Illustrated by Charlotte Martin.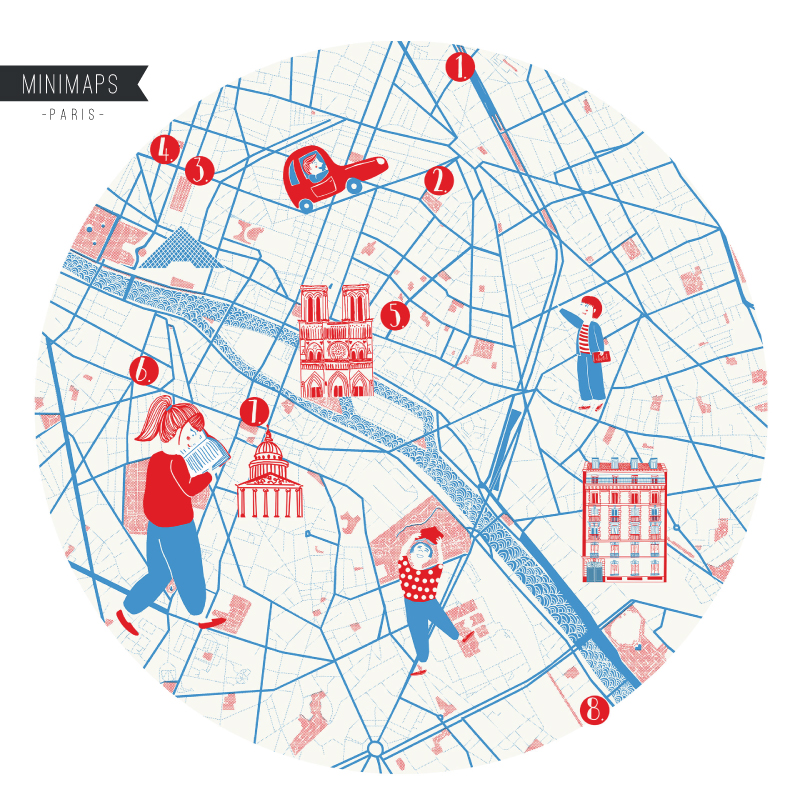 Free to download, ready to print!
1. ARTAZART: Located right in the Quai de Valmy overlooking the Canal Saint Martin this beautiful art/travel/design bookstore is a perfect place to look for a book to read at any of the wonderful cafes and restaurants around or inspiration to plan your next trip. They also have a small gallery section where selected local talents get to display their artwork. And they're super friendly.
2. OFR: Filled with nice art and design books, a great selection of magazines (probably the biggest in Paris), this cute little store right off Rue du Temple also moonlights as a gallery and is one of the most hipster Parisian bookshops. OFR stands for Open Free and Ready and that's exactly how you will find them!
3. LA BELLE HORTENSE: Down Les Marais you can find La Belle Hortense a quiet and cute place where you can relax, read a book and have a nice glass of wine. The wall space is used for beautiful books and tasty wine bottles from all the regions and they also host readings and diverse literary events… and it's open until 2am!
4. VOYAGERS DU MONDE LIBRARIE: If you are as crazy about maps and traveling as I am you cannot skip visiting this bookstore that have pretty much everything you'll ever want for your next trip or your next daydream. Maps, guides, globes, postcards, posters, photos, and also very peculiar and weird volumes. Have a look and then you can enjoy some Asian food in the famous Rue Sainte-Anne… or visit our next featured stop.
5. GALERIE VIVIENNE: This lovely passage is worth visiting regardless of you're looking or not for a book or some vintage glasses. The place is Palais-Royal beautiful but it still feels like a hidden gem built in 1823. Since the 80s when Jean-Paul Gaultier opened his boutique there Vivienne gathers luxury boutiques, fabric shops, bistros and tea rooms… as well as an eclectic selection of vintage books and curiosities.
6. LA HUNE: When it comes to Parisian classics, La Hune is definitely one that cannot be missed. La Hune is yet another Librarie/Galerie but one with a great history behind as it was one of the first places to make a photographic exhibition in the French capital and it soon became a meeting point for the surrealists, the existentialists, and the artists of the Nouvelle Vague, from André Breton, to Jean Dubuffet, Max Ernst and Alexander Calder or Picasso.
7. THE ABBEY: A lot less popular than Shakespeare & Company, but also worthy of a visit as it have pretty much the same look and feel, a very wide selection of volumes in English… and it is an alternative (and less crowded) cultural epicentre for Canadians, Anglophones and Anglophiles… have a look! (It's right behind Shakespeare & Co.)
8. BIBLIOTEQUE FRANÇOIS MITERRAND: It's impossible to not mention this dazing library is located in the recently constructed area (Paris Rive gauche) of the 13thdistrict. The monumental building was created by Dominique Perrault who was selected in an international competition organized in 1989. After a quiet read in one of their warm Reading Rooms you can cross the Simone de Beauvoir footbridge to go to the Bercy gardens. It's a beautiful walk and thisrea is nowadays called the 'new Latin Quarter'.

Ready for spending an amazing time walking around Paris looking for wonderful stories to read?
On y va! Download your minimap here!
Galerie Vivienne at night. Photo by Chris Chabot via Flickr Creative Commons.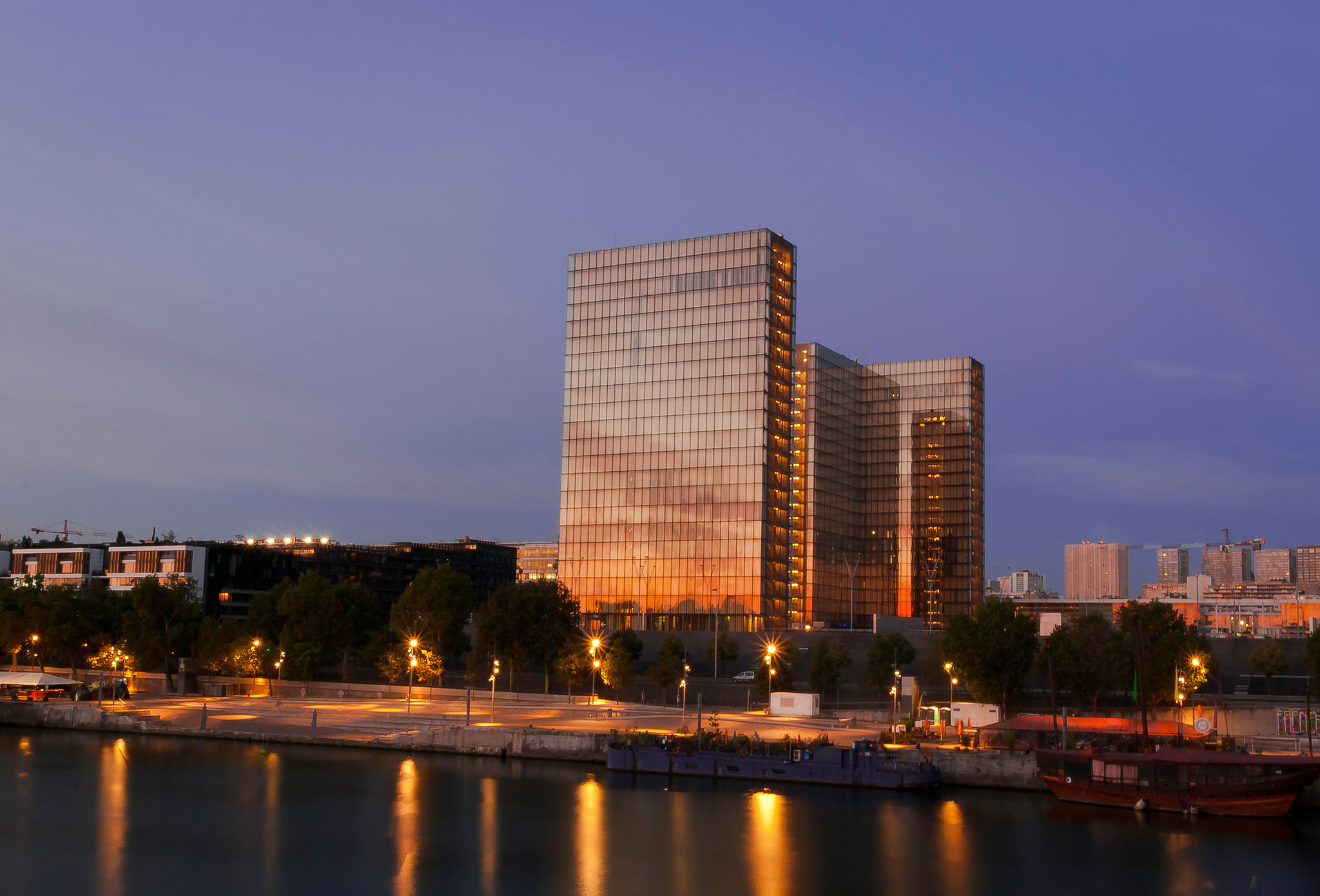 The fabulous Biblioteque François Miterrand. Photo by Emax Photo via Flickr Creative Commons.
Lights & Shadows in the lovely OFR. Photo via their Facebook page.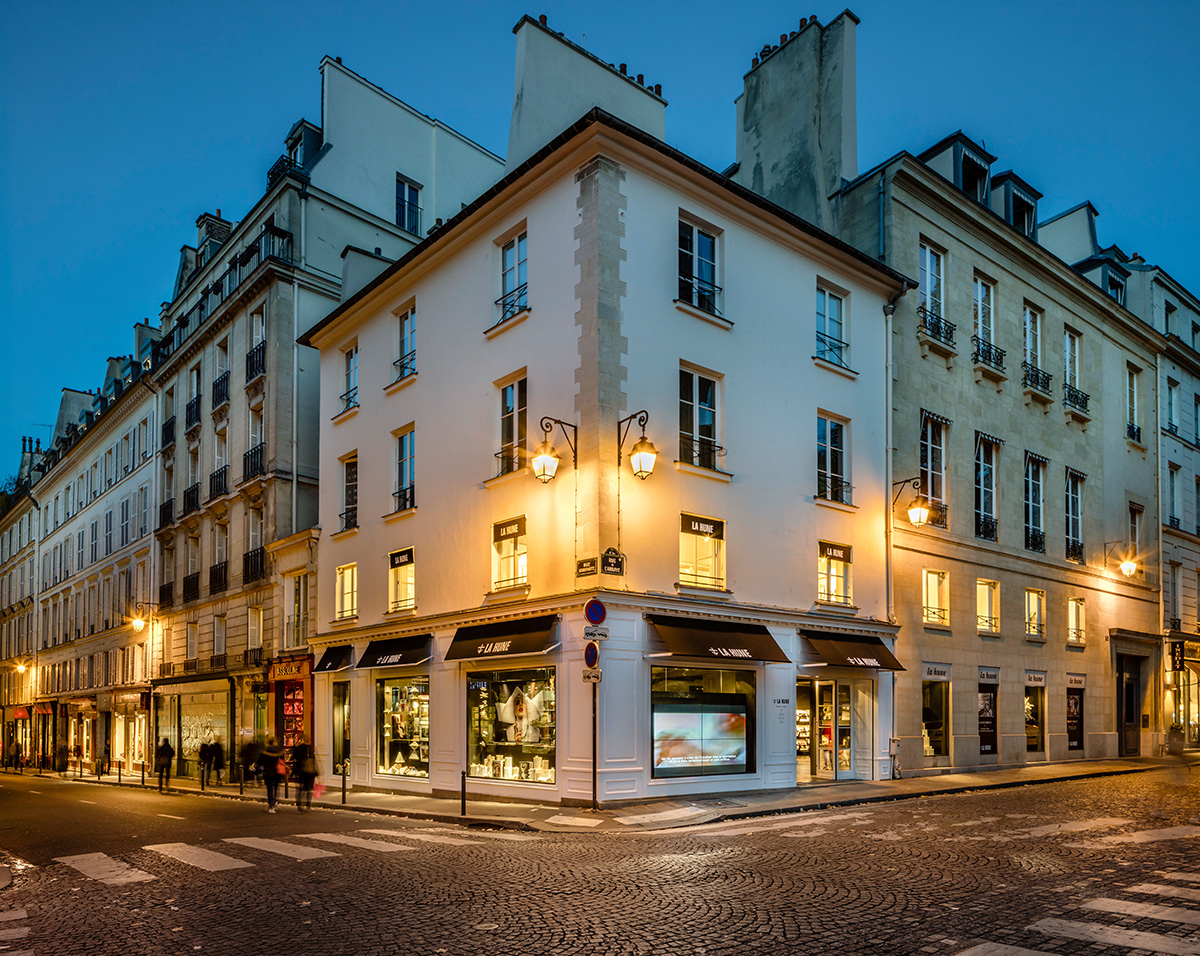 A Saint-Germain des Près icon: La Hune. Photo via their website.
Inside La Belle Hortense. Photo via CelsaLab: Le lab des étudiants en journalisme du CELSA.