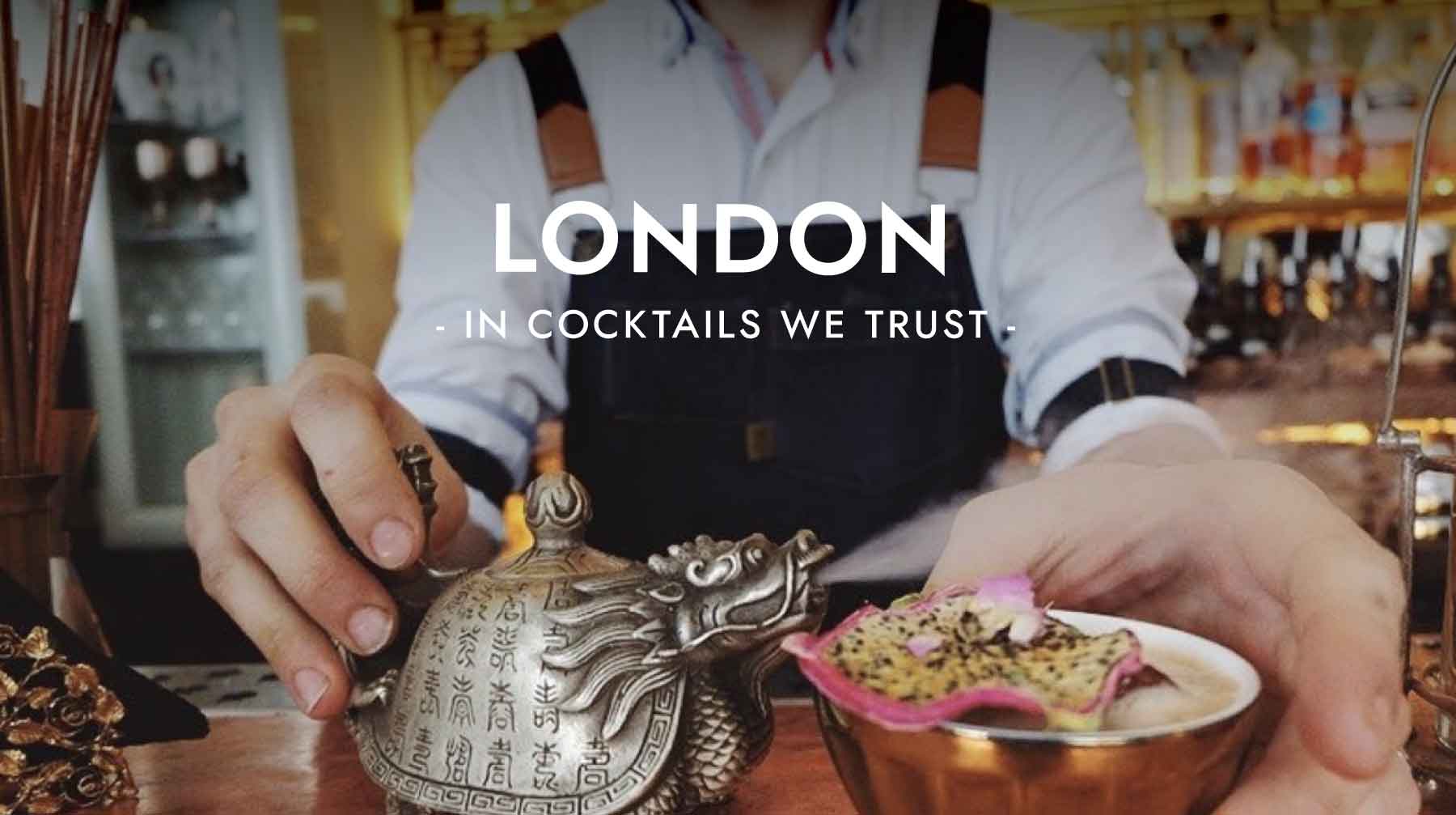 It was about time to have a new London minimap, right? The first minimap that started all more than a year ago was East London Unconventional Musts, and it was the first minimap I made. This time I tried a new technique for illustrating (bare with me, I'm learning) and I focused in cocktails… even though -I must say- an Unconventional Musts 2 is on is way, there are just so many fabulous and quirky things to share, especially in London.
So this is a minimap of the best, most wonderful, delicious, soul-warming and peculiar cocktail bars in East London, covering a big area from Old Street and Shoreditch to Stokey and Bethnal Green to make sure wherever you are in East London you always have a nice cocktail bar to go to. A great addition to your autumn, I would say. Cold, rainy days are better with a good dose of friends and nicely mixed spirits, right? I have only one extra recommendation that goes for all the places featured: sit down at the bar, at least for a while, that's the best way for you to appreciate the effort and love every single barman puts into into mixing every single ingredient… it's a bit chemistry, alchemy, magic, and spirits.
Cheers! x
Edited and illustrated by Ana Laya.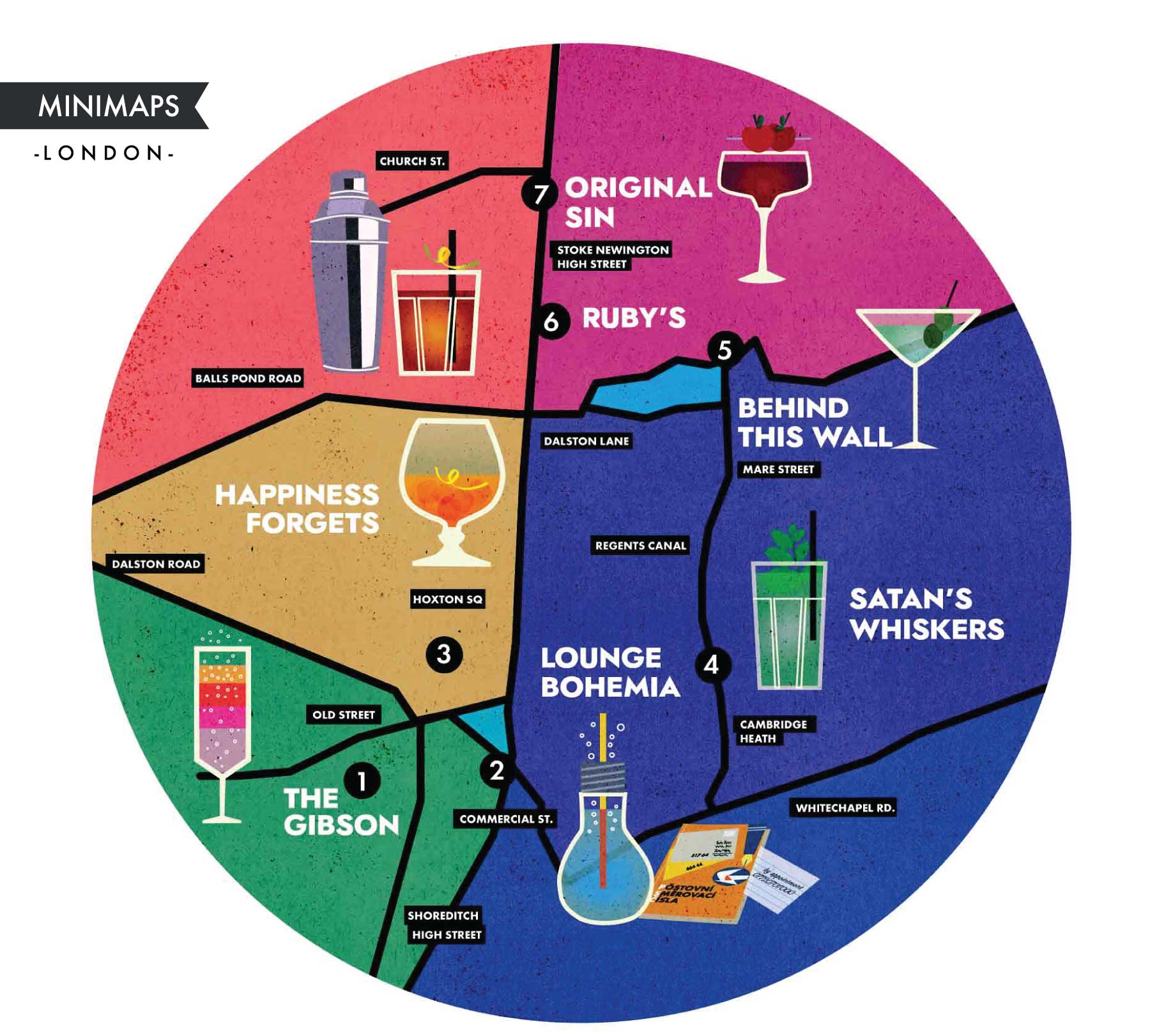 Outside it looks like a regular pub, but on the inside is -as they say- an Edwardian Time Machine with a beautiful designed menu inspired by the tastes of the early 1900s. They put a lot of care and effort in taking care of every single detail in the decor, menu, ingredients and they really really take their time creating their cocktails, and as the owner told me, also traveling around discovering new flavours and experimenting. The barman here is very happy to tell you the story of the cocktails and to recommend one perfect for you. My choice: Way of the Dragon (the one in the cover photo).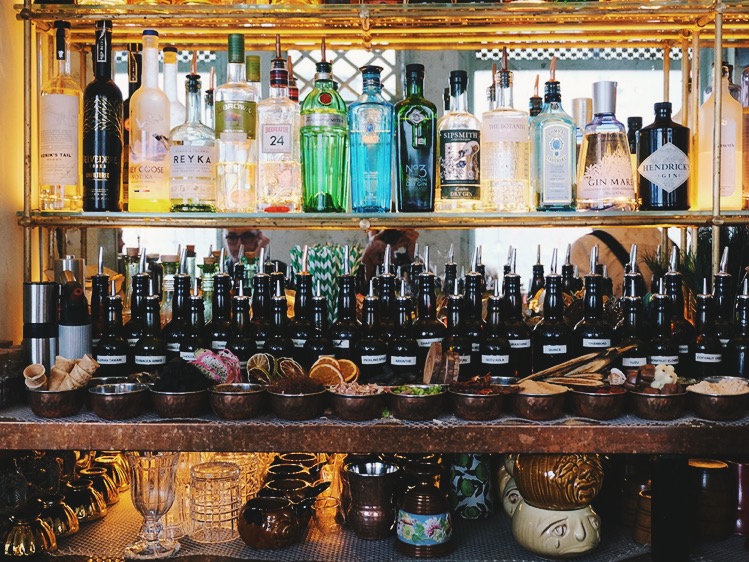 Since the very beginning experiencing Lounge Bohemia is great. It's hidden in plain sight, and it's located on a basement, like most cocktail bars (or at least the ones I like), and to get in you have to make a call. Once inside you're transported to a very different time and place (Czech Republic?). I felt like a spy in a Bond movie waiting for my next mission while having a very ingenious cocktail served in a lightbulb. You should definitely go and have a look at this Shoreditch rare gem, a cocktail and remember, the mission is to try a lot of drinks!
This is the first basement cocktail bar I tried when I moved to London years ago. It was love at first sight. Small, low-lit, beautiful, wonderful service. Arrive early as it is very popular.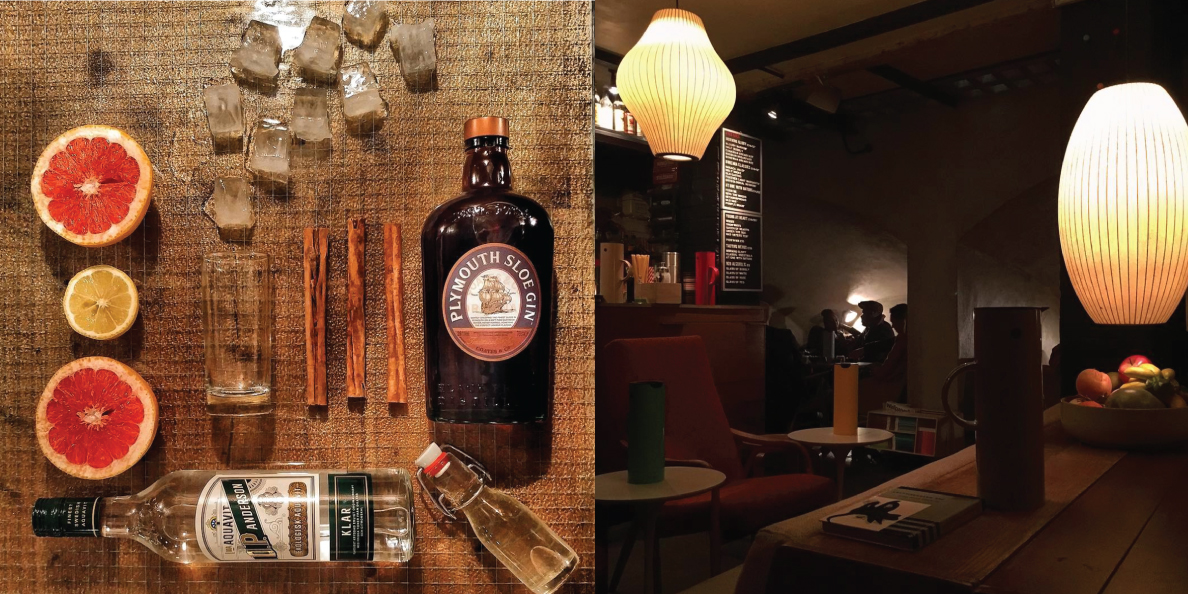 Tasty cocktails, taxidermy, laid back vibe, hip hop and all sinners are welcomed, what's not to like. If you're around Bethnal Green, this is definitely your best bet. If your favourite is not on the menu you probably just have to ask, they'll be happy to mix it for you.
Minimalistic and natural. In the words of the BTW team, all their ingredients "are selected or produced in house to exclude artificial additives, colours and flavours, high fructose, corn-syrup and unnecessary sugar as standard." Expect a botanical touch, oysters, hi-fi sound and don't miss the New Jersey Lily.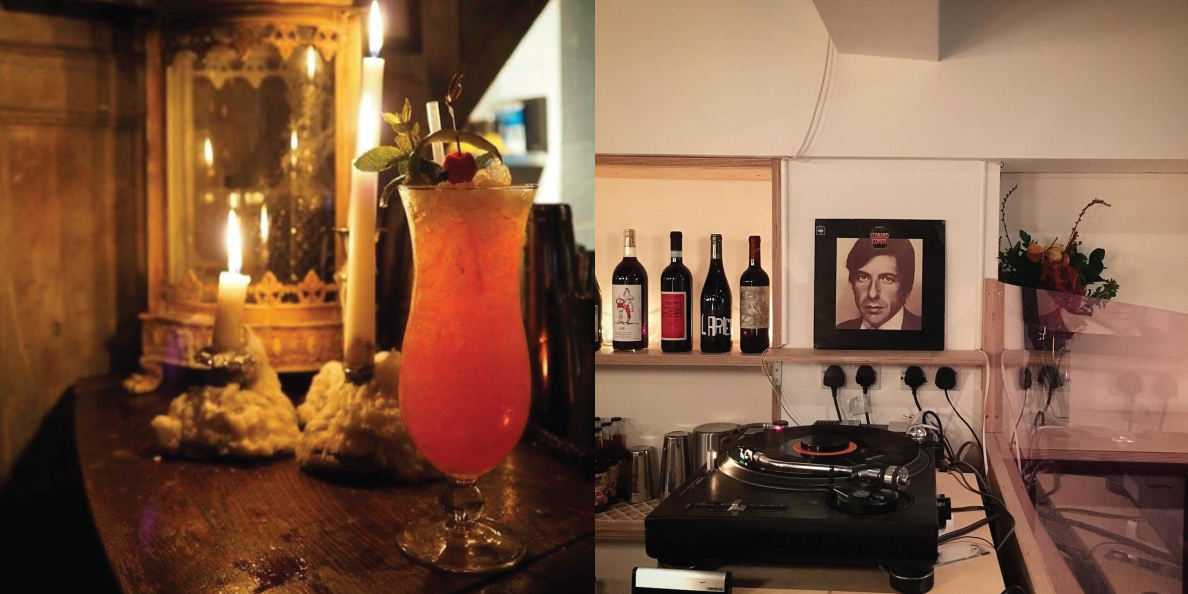 Guess what? Ruby's is also in a basement. A Dalston one. A very photogenic one. It's small during the week and on the weekends they open up a larger lounge where they "play disco and good vibes music all night long."
Stoke Newington is one of my favorite neighborhoods in East London, that's why is great to have a nice -and sizeable- cocktail bar here… that happens to be on a basement, because, why not, right? The peculiar thing about Original Sin is that they offer a good selection of not so common spirits like mezcal, cognac, vermouths and Fernet.
Ready to start your "spiritual" journey around East London?
To share your photos with other minimappers, please use this hashtag #superminimaps in Twitter and Instagram!
–
♥