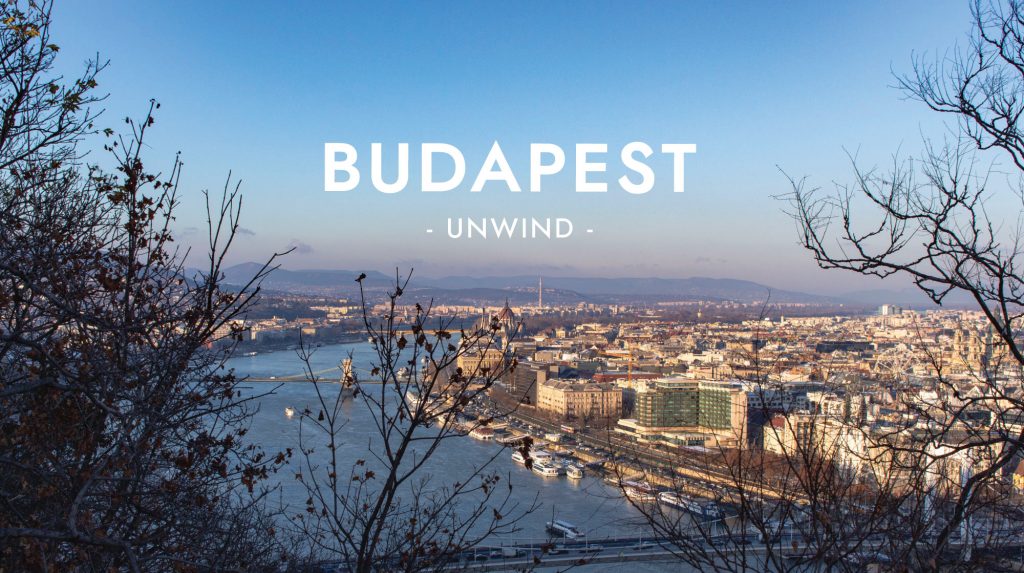 .
Budapest is a laid back city full of thermal baths, great food spots and casual bars. Take your time, relax and unwind.
Edited and illustrated by Kimberly Carpenter.
.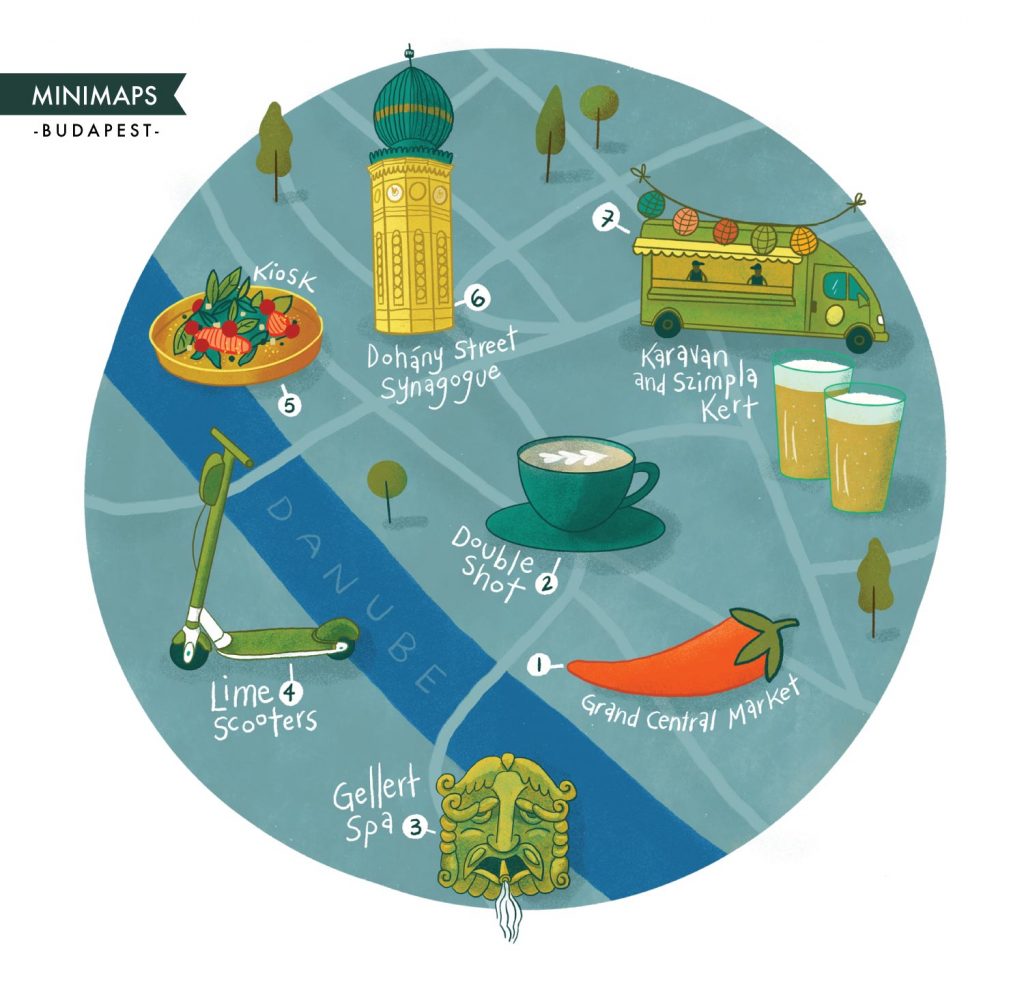 .
If you enjoy people watching, or just watching the world go by, this is a great place to start the day amidst the hustle and bustle of stallholders. It is also the place to go if you are wanting to try a traditional meal or are looking to buy some paprika as a souvenir.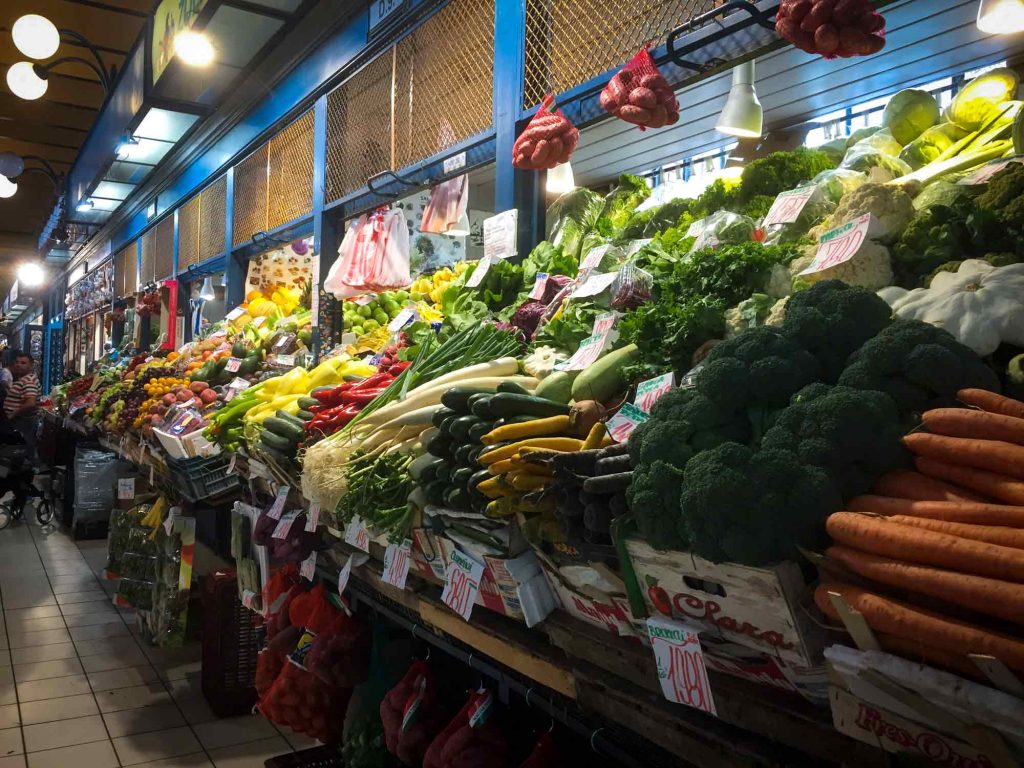 Get comfortable in a chair and enjoy an excellent cup of coffee. The breakfast is pretty great too if you want to stay a little longer. They offer a lot of brew options, including Chemex, and cold brew, or if coffee isn't your thing they also have tea, chai and matcha lattes.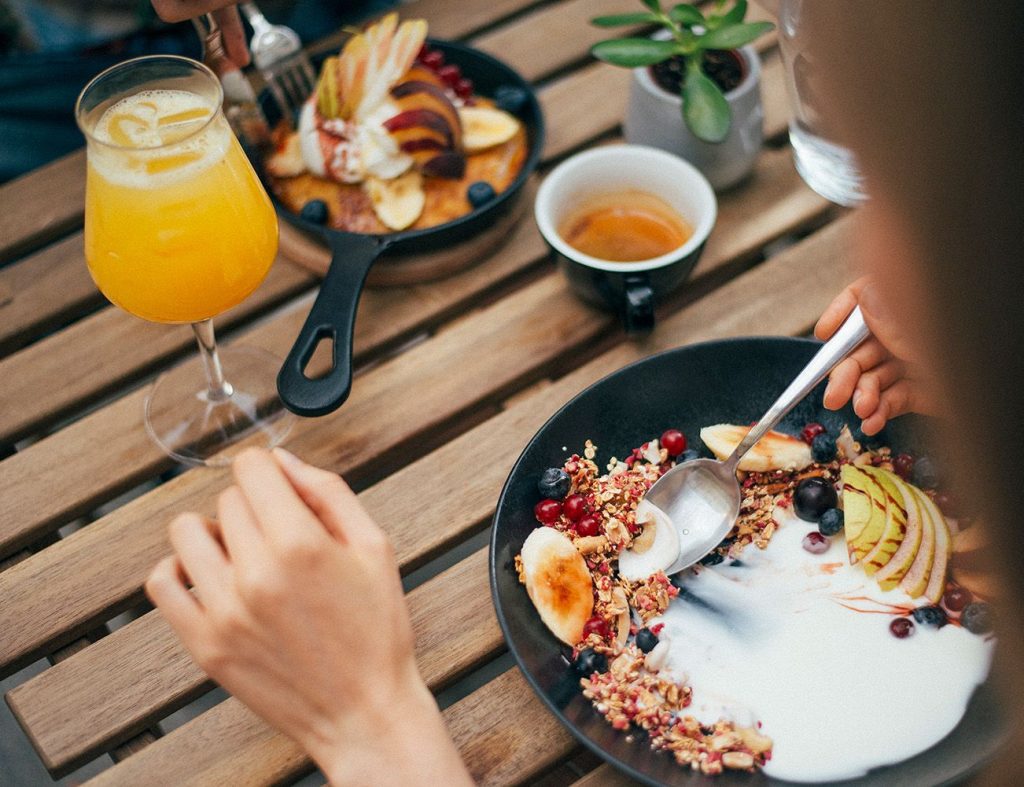 This is one of the most ornate thermal baths in the city. You can happily lose hours here moving between the various thermal pools, sauna and wave pool, if not most of the day. Make sure to bring your swimsuit and flipflops, relax and enjoy all the benefits the thermal springs have to offer.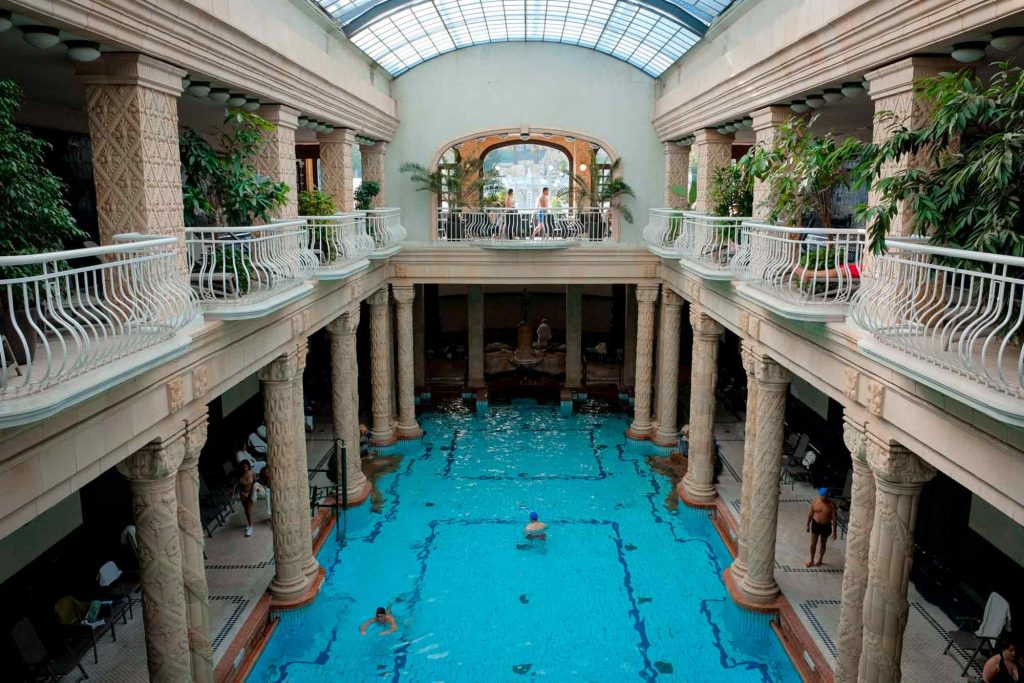 Get around town quickly without breaking a sweat. These scooters are available all over the city and are cheap to rent. You just need to download the app to pay to unlock the scooters before use. There is a wide walkway along the Danube which is a great place to take them out and enjoy a riverside view.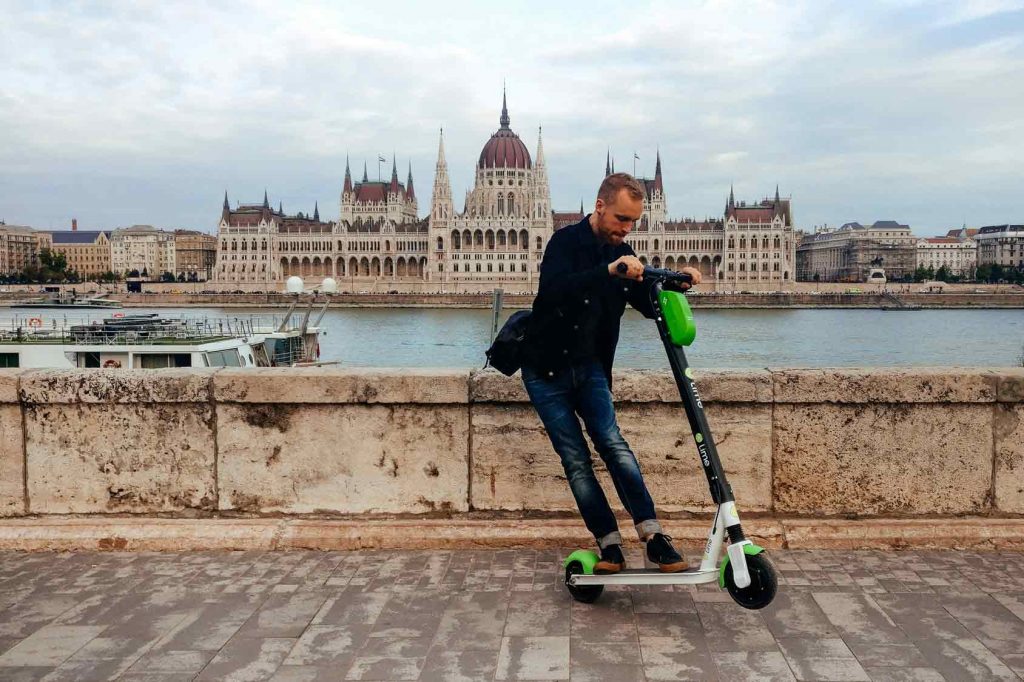 If you are looking for lunch you can't go wrong with a trip to Kiosk. Just out of the main tourist drag, this huge brick and concrete space is a wonderful place to kill time. There's a pop-up bar/pizza restaurant in front on the weekends too.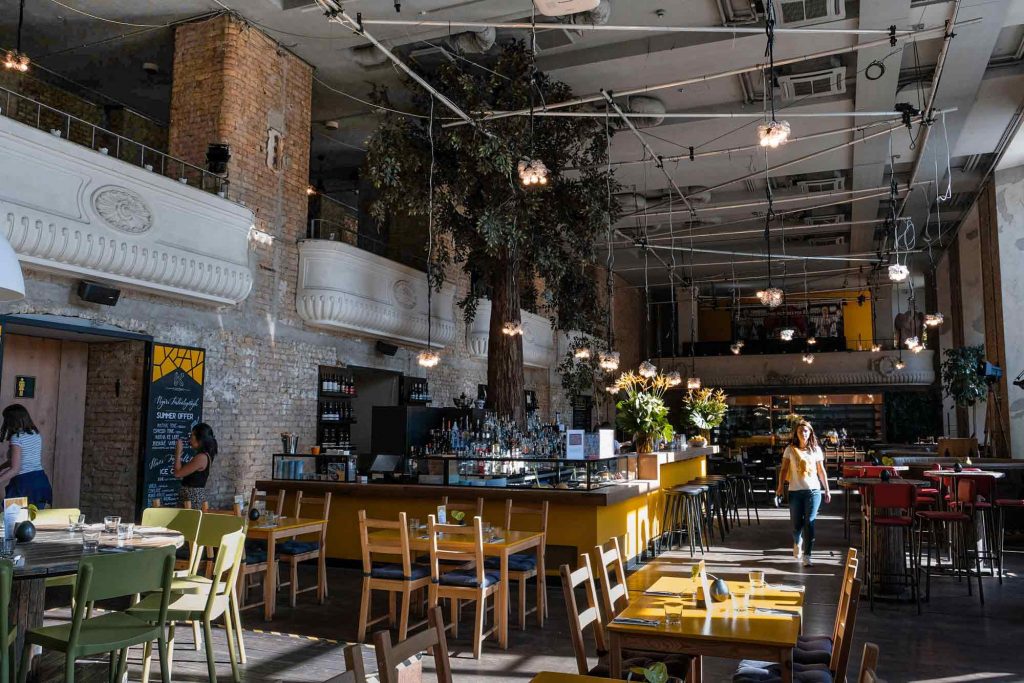 This is the largest synagogue in Europe. It is also one of the most breathtaking, with its intricate interior combining both Moorish and Byzantine design. It is well worth a casual meander around.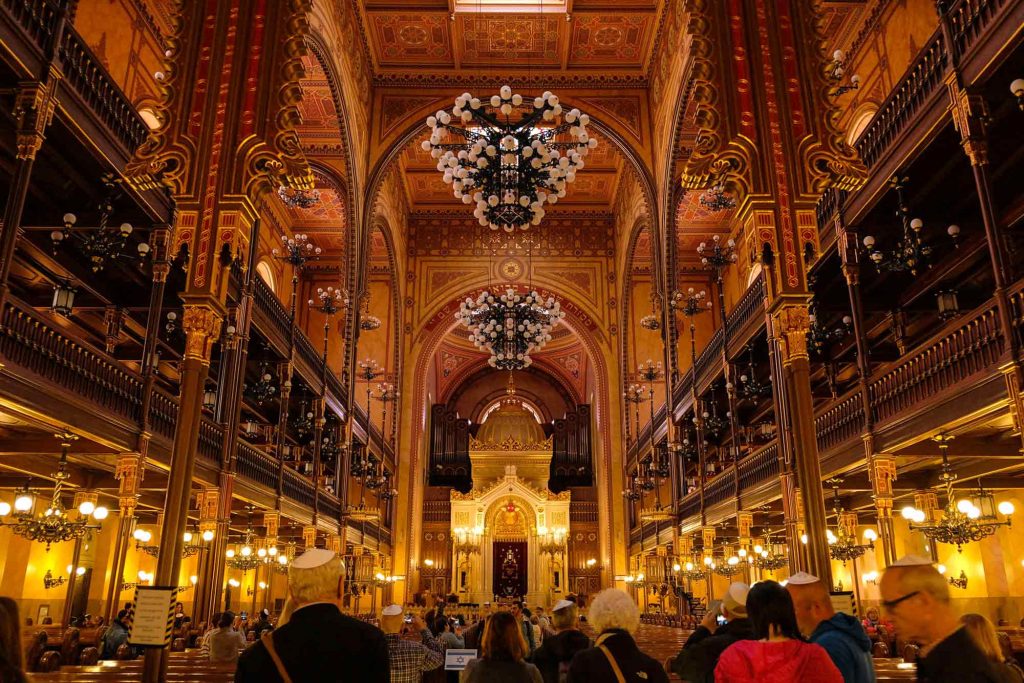 The most famous, and first, of all the ruin bars in Budapest started its life as a factory but has since been reclaimed as a warren of rooms containing a number of bars, a restaurant, a hookah lounge and even a design shop. This is a great place to drink some craft beers in a bathtub, admire the extensive graffiti and challenge some the people sitting next to you to a game of Fussball. After a few drinks grab some food with the friends you made at Szimpla Kert (it's right next door). There is a lot of choice for late-night food truckin'. You can get anything from goulash to burritos to vegan burgers, so no arguing over where to go. A perfect end to a relaxing day.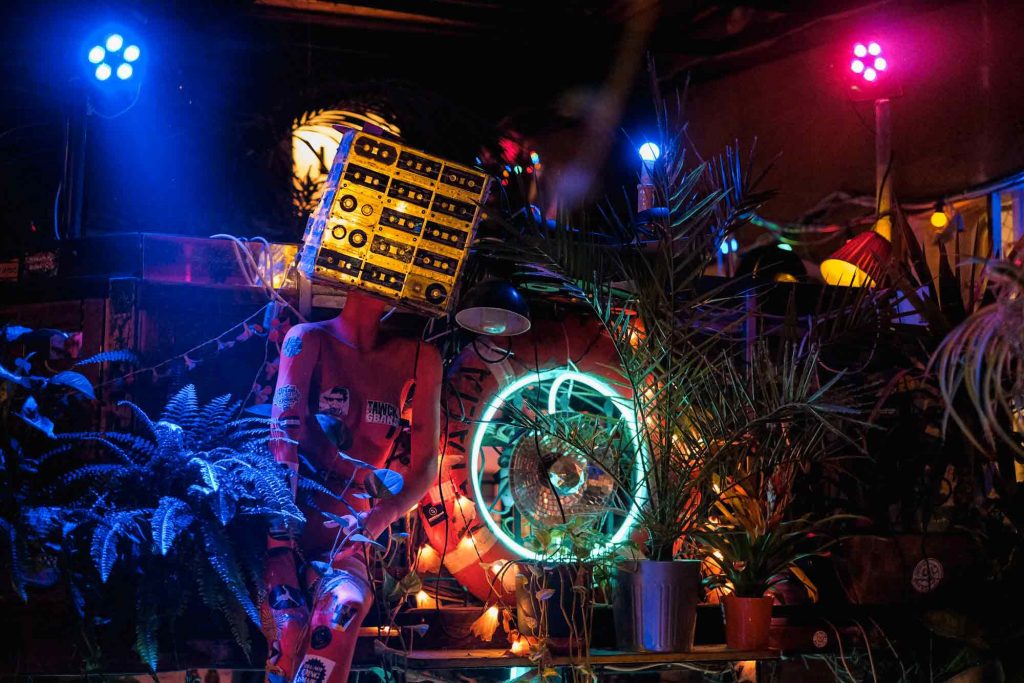 .
Ready to get to unwind, relax and all in all have an amazing time in Budapest?
.
–
To share your photos with other minimappers, please use this hashtag #superminimaps in Twitter and Instagram!
♥
.
.