Planning to visit Yogyakarta in Indonesia? Don't forget the local souvenirs!
Yogyakarta, also known as Jogja, is one of the most beautiful regions in Indonesia that offers a myriad of experiences not to be missed. From local culture and food to something as natural as incredible sights, Yogyakarta certainly has a great deal to offer.
There are many places you can visit in Yogyakarta, and many souvenirs you will want to take home, and what better than some authentic local mementos that you can truly enjoy and treasure. So, remember to leave room in your suitcase for these authentic and original souvenirs recommended by locals.
Edited by Devina Indrian and Haldin Fadhila. Illustrated by Devina Indrian.
.
1. Malioboro
Located in the heart of Yogyakarta city, Malioboro is a must visit place in the city. It offers you many cultural options and delicious local foods. You can stroll around enjoying the beautiful and unforgettable atmosphere of Jogja and take pictures in several of your favorite places. Luckily, Malioboro is also popular as a souvenir center. Here you can find lots of different souvenirs, from popular local clothing, snacks, collectibles and decorative items. Whether you are looking for souvenirs, fun or food, Malioboro is your first stop.
Malioboro Street · Always open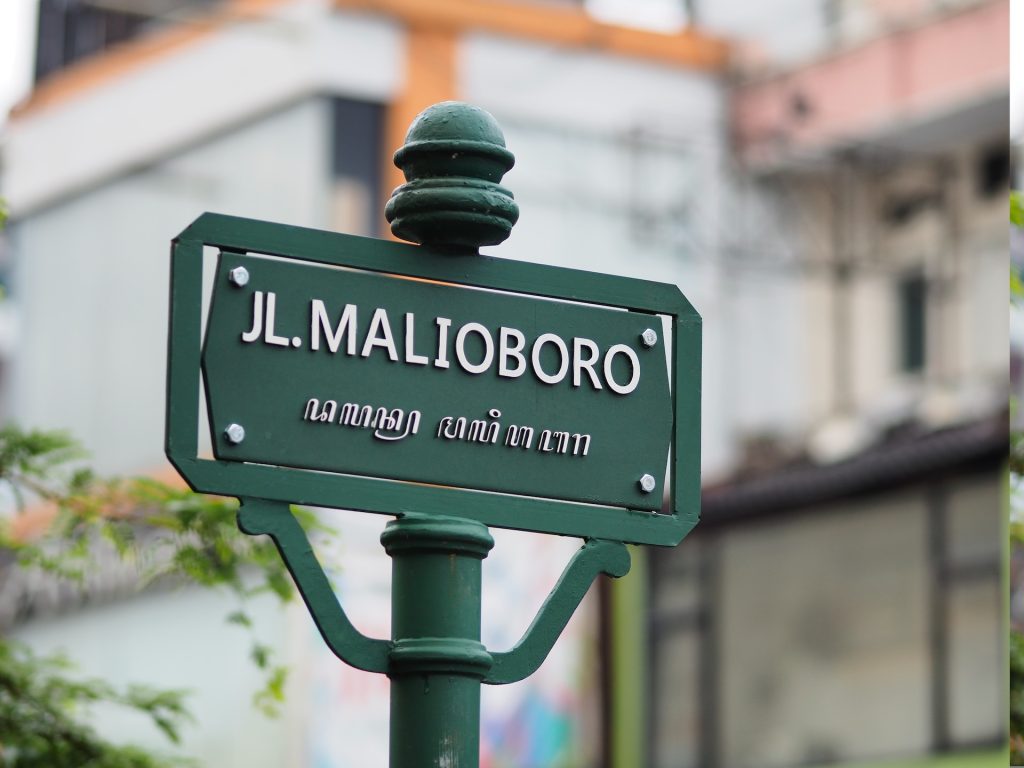 2. Pasar Beringharjo
Want to feel the authentic side of Jogja when shopping for souvenirs? Pasar Beringharjo is the best answer. Beringharjo market is considered as the oldest traditional market in Jogja, a real historical gem. Here you can find some of Jogja's most popular souvenirs with bargain prices, from clothing, traditional puppets, batik to authentic snacks. From one corner of the market to another, you can find authentic souvenirs with the best price of Jogja that could fill your entire suitcase.
Jl. Margo Mulyo No.16 · Mon – Sun, 8.30 AM – 9 PM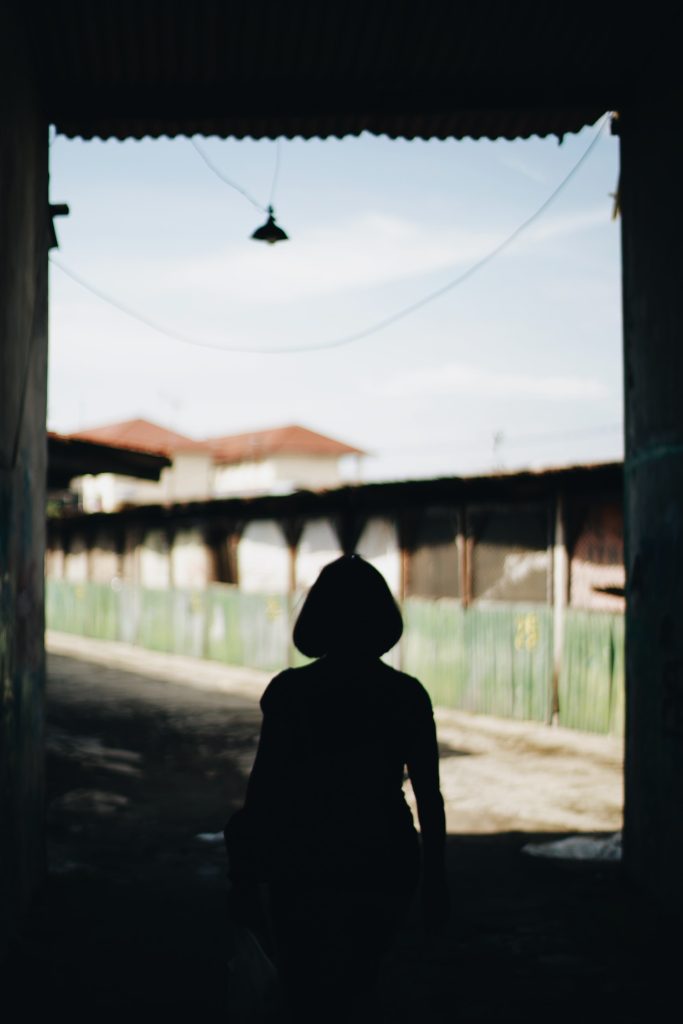 3. Hamzah Batik
Located in the south of Malioboro and right across Pasar Beringharjo, Hamzah Batik is one of the most famous shops if you're looking for Jogja's most authentic batik. Not only that, you can also find antiques souvenirs in Hamzah Batik. One of the most unique things (and also an attraction) from Hamzah Batik, is that you can watch a cabaret show called "Raminten Cabaret Show" on the 3rd floor on certain days and hours. Don't forget to entertain yourself while shopping for souvenirs!
Jl. Margo Mulyo No.9 · Mon – Sun, 7 AM – 12 AM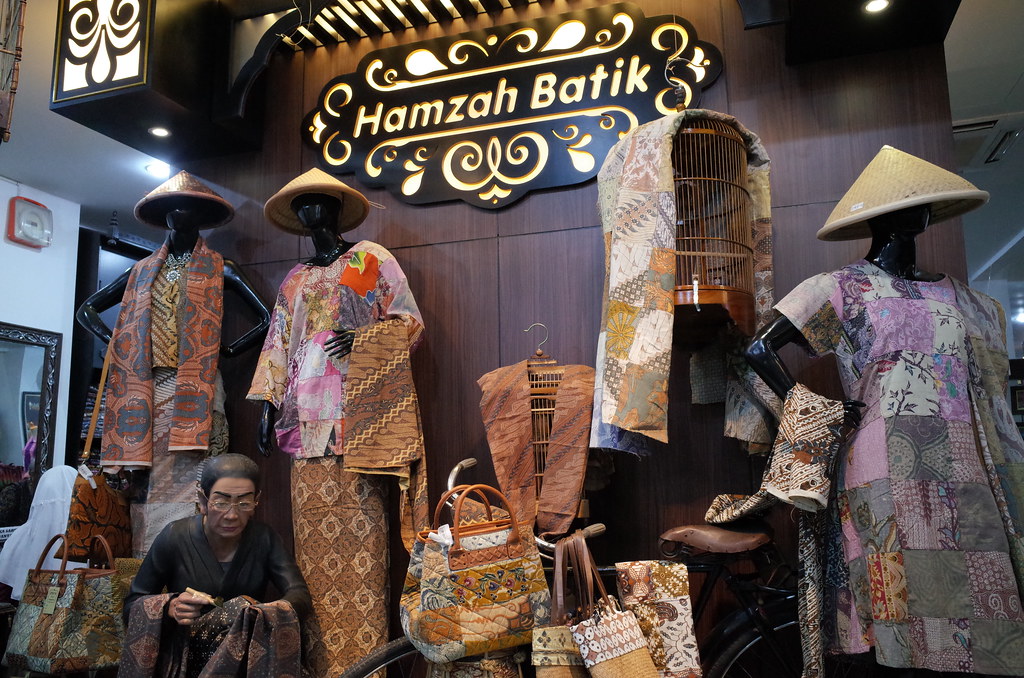 Dagadu Djokdja is one of the most famous brands from Yogyakarta. The brand was established in 1994 by a group of students. Since then, it has been known for its witty designs, especially their t-shirts. Due to these clever designs, Dagadu is considered a must-buy souvenir whenever you're in Jogja.
Jl. Pekapalan Timur No.7 · Mon – Thu, 9 AM – 9 PM · Fri – Sun, 8 AM – 10 PM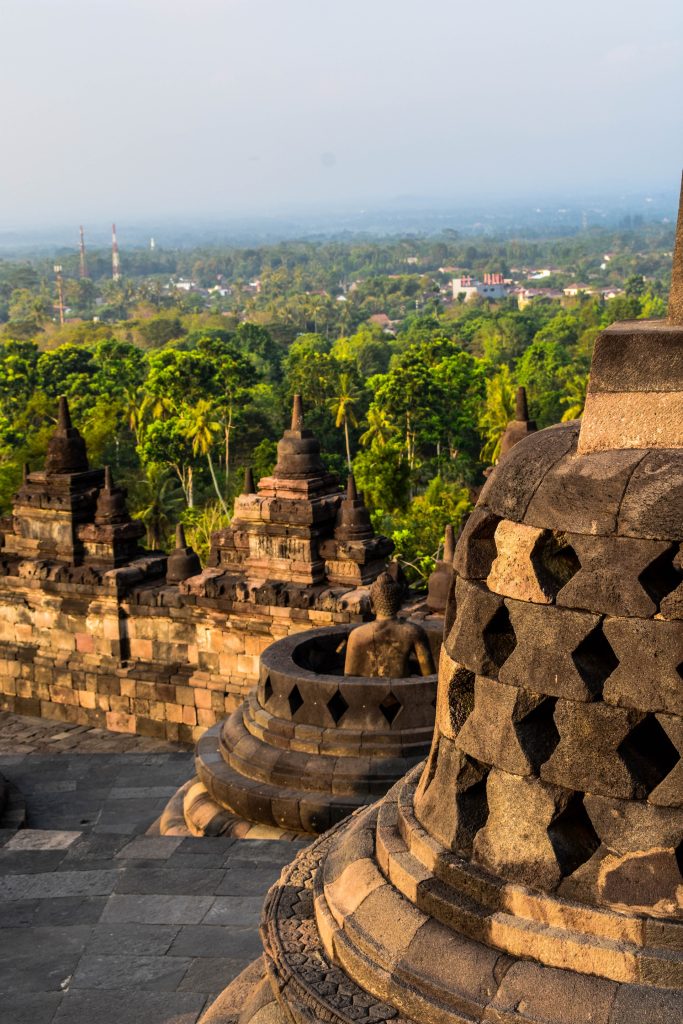 If you're looking for Jogja's favorite snack, look no further! Bakpia Pathok 25 is your top destination for souvenir shops offering this beloved treat. Bakpia is a small cookie made from wheat flour that comes in a variety of sweet flavors, including chocolate, cheese, and mung beans. The price range is affordable, and the taste never disappoints. Bakpia is a must-try and a must-buy when you're in Yogyakarta.
Sanggrahan Pathuk NG I/504 · Mon – Sun, 6 AM – 11.30 PM
A pretty unique souvenir that you probably haven't thought of: tiles. Yes, Tegel Kunci is one of the most sophisticated tile producers in Yogyakarta. The motifs of the tiles mostly highlight Yogyakarta's culture, rich with its history. Most of Tegel Kunci's tiles are made to order, allowing you to customize them just the way you like.
Jl. Pakuningratan No.70 · Mon – Sat, 8 AM – 4 PM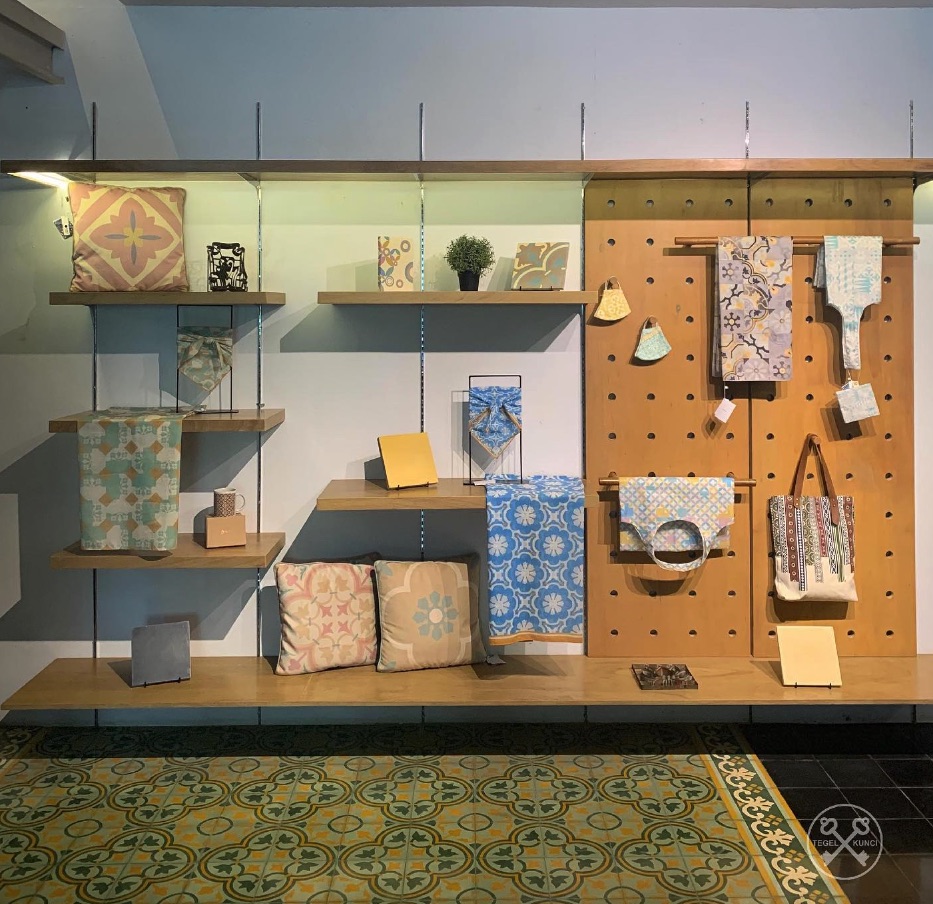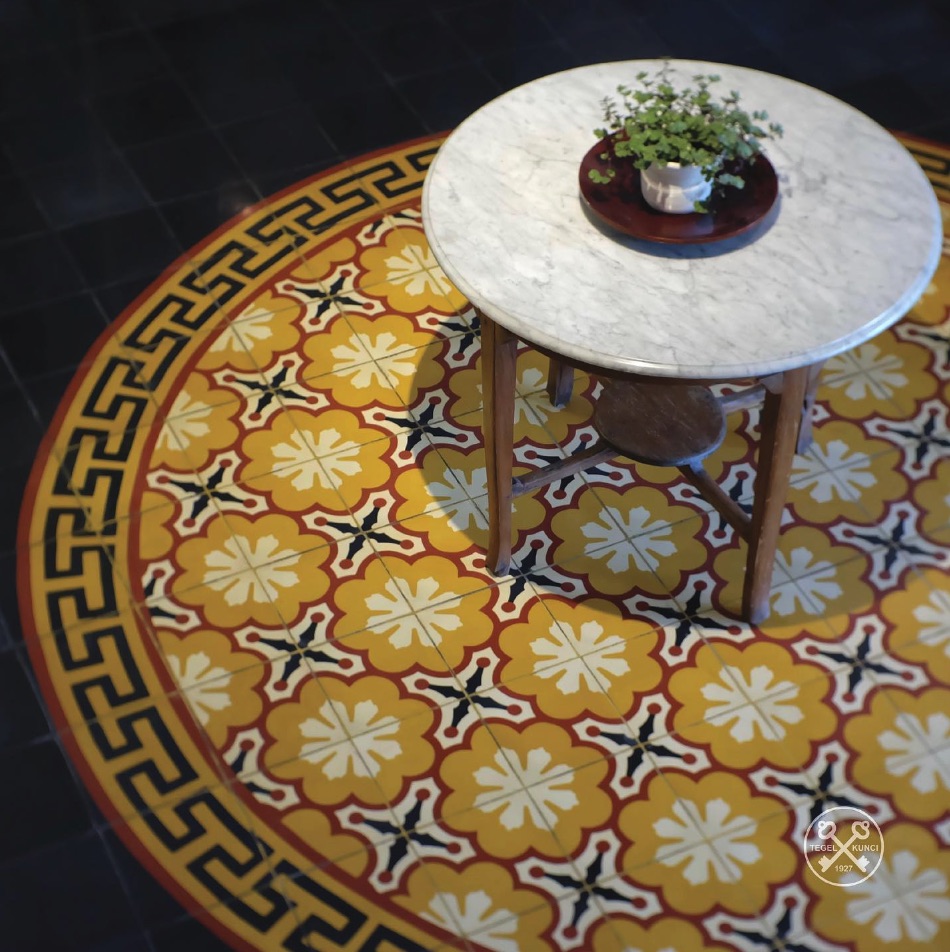 7. Pasar Klithikan
A haven for those who love second-hand or thrifted items while looking for souvenirs from Yogyakarta—you can call it second-hand souvenirs! Pasar Klithikan, or Klithikan market, is known for selling second-hand items along with other things like shoes and leather bags. However, when visiting this market, your focus will be on the unique second-hand items. The term 'Klithikan' itself comes from the Javanese language and translates to 'second-hand item'.
Jl. HOS Cokroaminoto No. 84 · Mon – Sun, 10 AM – 10 PM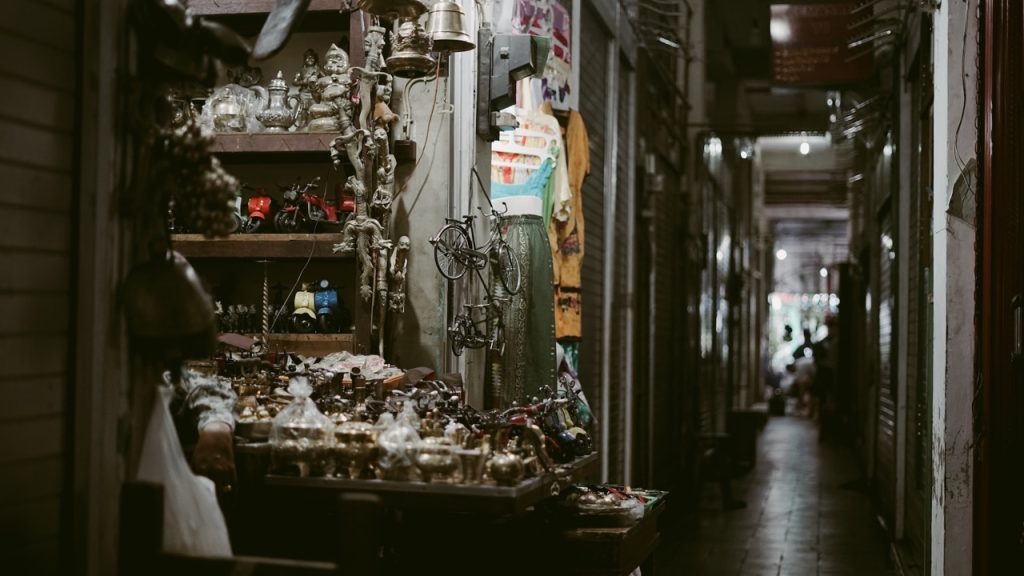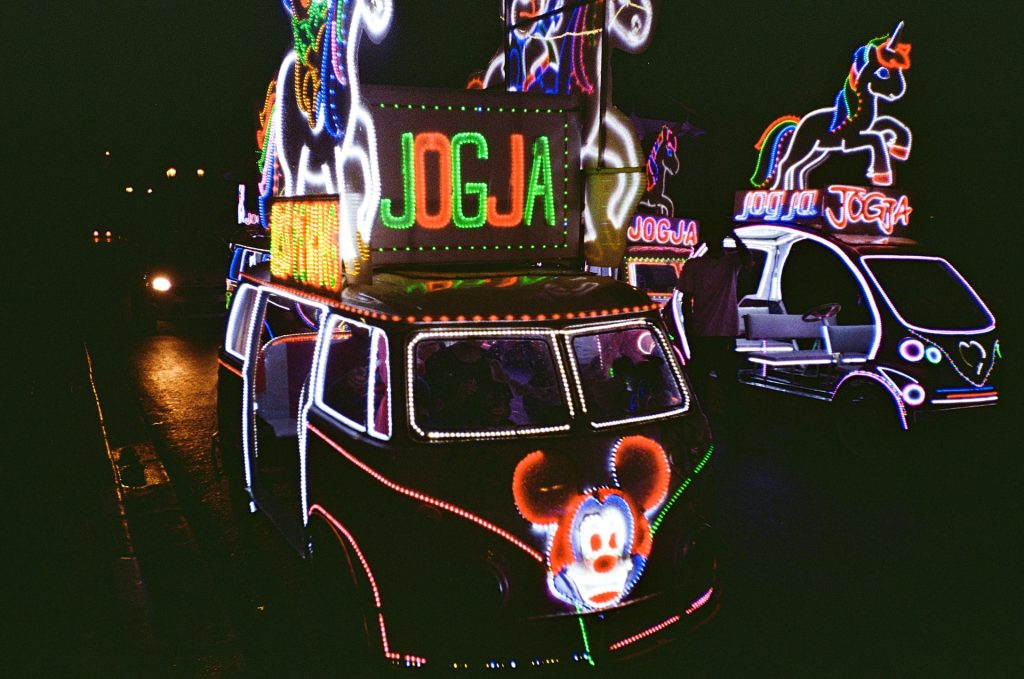 Ready to go and find the most authentic local souvenirs?
☟
To share your photos with other minimappers, please use this hashtag #superminimaps in Twitter and Instagram!
–
♥