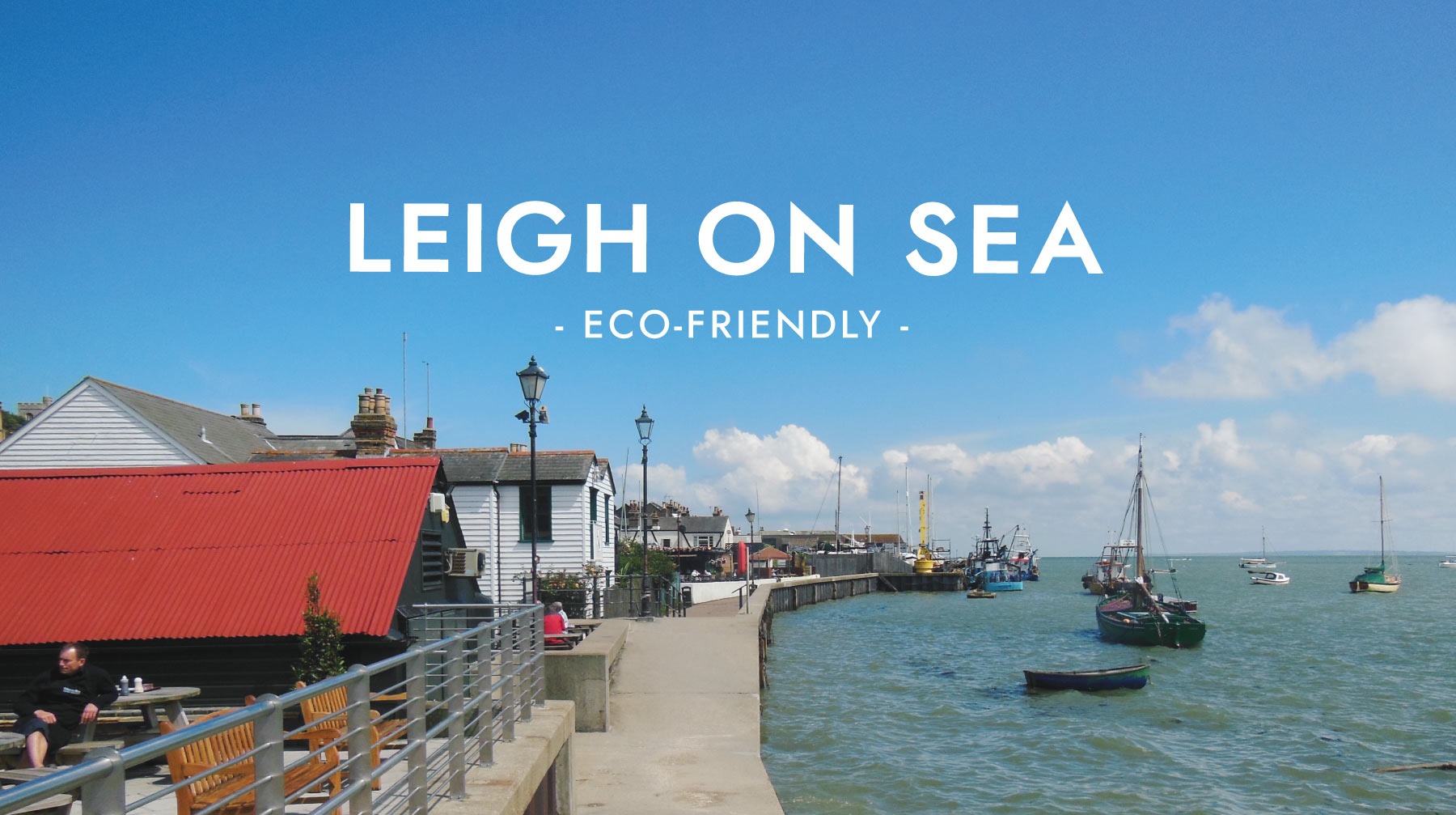 Leigh on Sea is a lovely little town in Essex England known for friendly people, innovative and creative retail and coastal walks. Here's what our editor Karen Rose recommends to do for an eco-friendly couple of days.
Edited by Karen Rose Kingsbury & illustrated by Emily Hearn.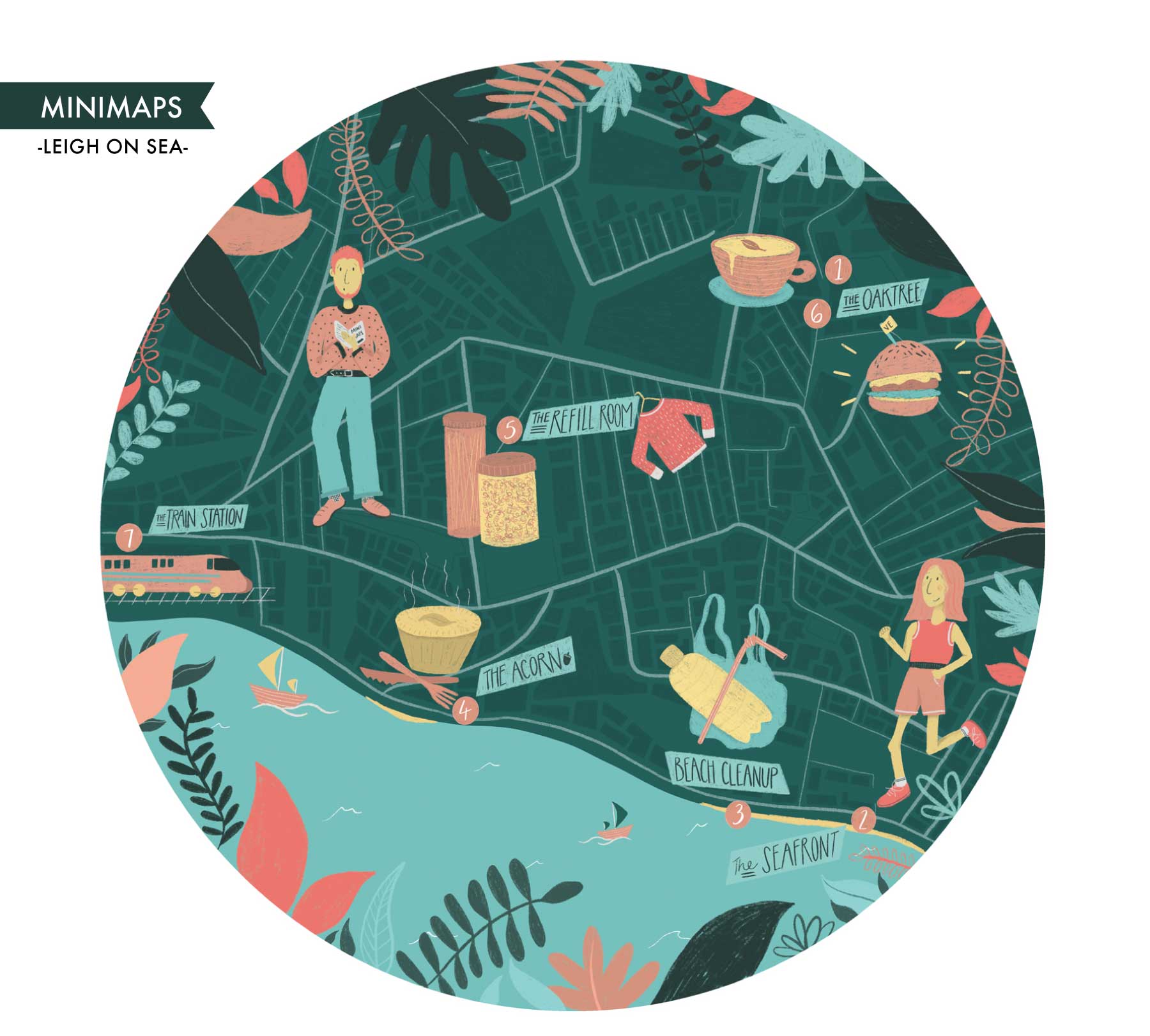 1. Brunch at The Oaktree
Make your very first stop in Leigh on Sea the brunch menu at The Oaktree Vegan Restaurant. Offering a variety of exciting and different vegan breakfast options from scrambled tofu to vegan sausages, this place isn't just for vegan food lovers. It's the perfect place to share a brunch with a non vegan friend who will find the options enticing and very 'meat like'.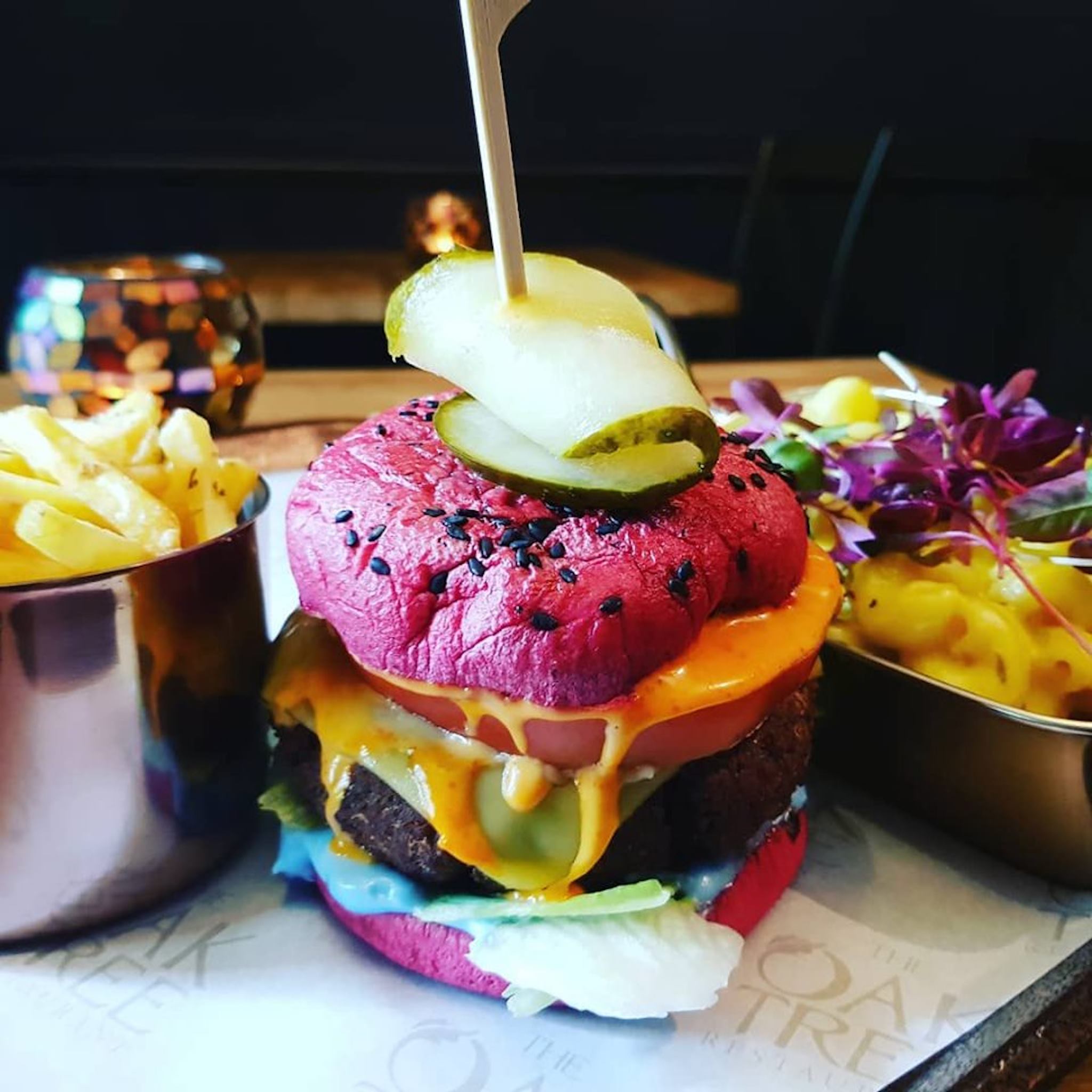 2. Walk Along the Seafront
From Leigh to Chalkwell and even beyond to Southend, there is a relaxing and easy to find and follow coastal walk. Admire wildlife and birds and even learn about them on the scattered information boards. Choose to jog, run, cycle, dog walk or take a slow plod, stopping often for ocean views on one of the many benches or on the coastal sea wall. At Chalkwell beach, you will even find a water refill station so bring a reusable bottle and fill up instead of buying single use plastic water bottles on your day out.
3. Beach Litter Pick
Combine your seafront walk with a little 'plogging' – the new craze that involves a walk or jog alongside some litter picking. Help stop a few extra pieces of plastic reaching the ocean as you catch bottles stuck in the grasses that line the seafront or travel down to the beaches themselves and look out for anything that doesn't belong. There are ample bins along the seafront walk or take a bag with you and collect as little or as much as you like. We like to pick up just a few pieces as we go – nothing too overwhelming – and therefore find that no bag is needed. Remember, whatever you save from the ocean, no matter how little, helps. If you feel overwhelmed, stick to the 'pick up three' rule.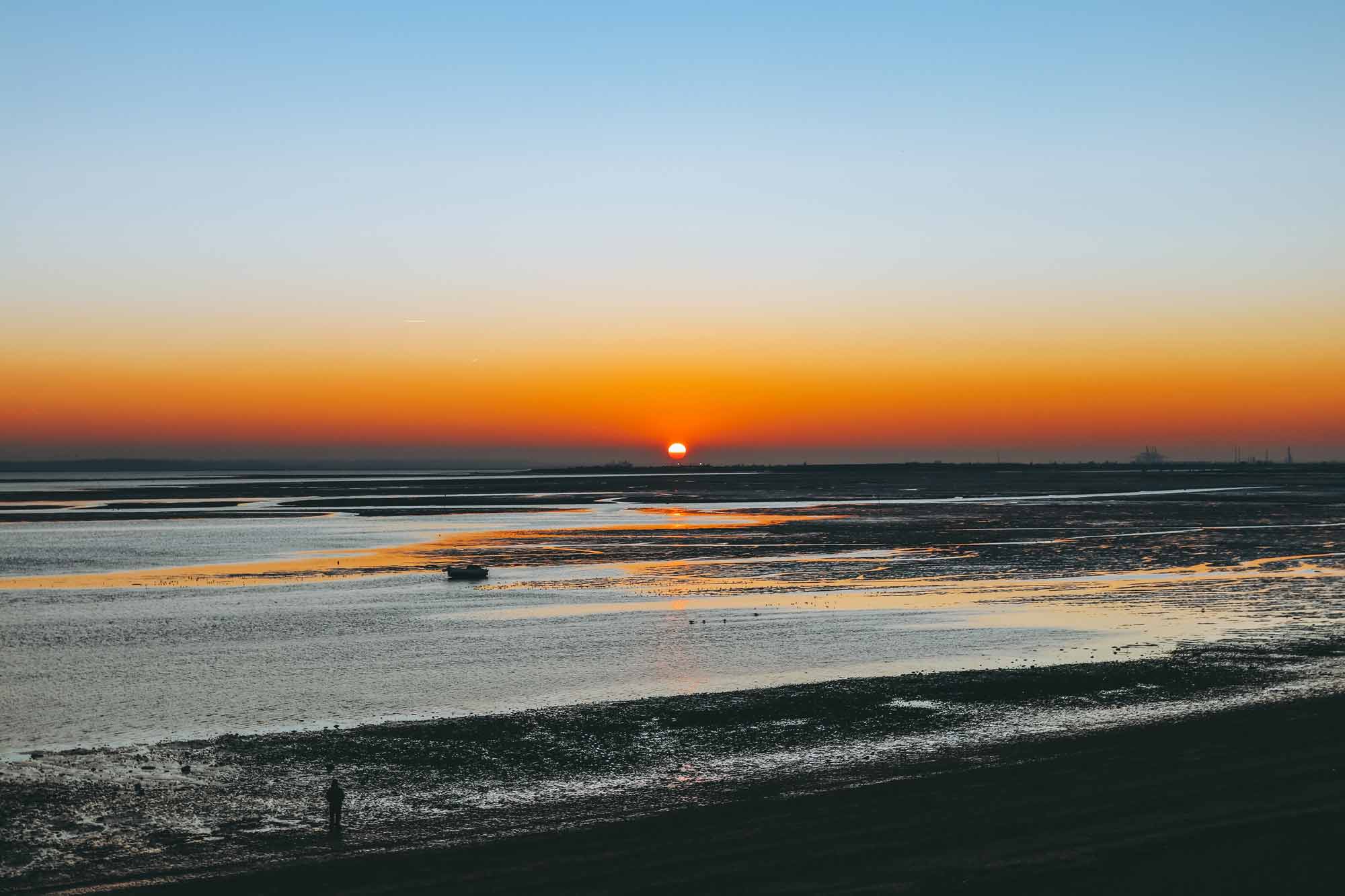 4. Lunch at The Acorn
You've never tasted pie and mash like it! Traditionally British but with a healthy, eco conscious improvement, this pie and mash shop serves delicious vegan pies. Choose 'cheesy' or 'steak and ale' with gravy and peas, served in a small, intimate setting full of art and street views. Sit alone and watch the world go with a window seat by or relax in a group on a table – dogs are welcome too.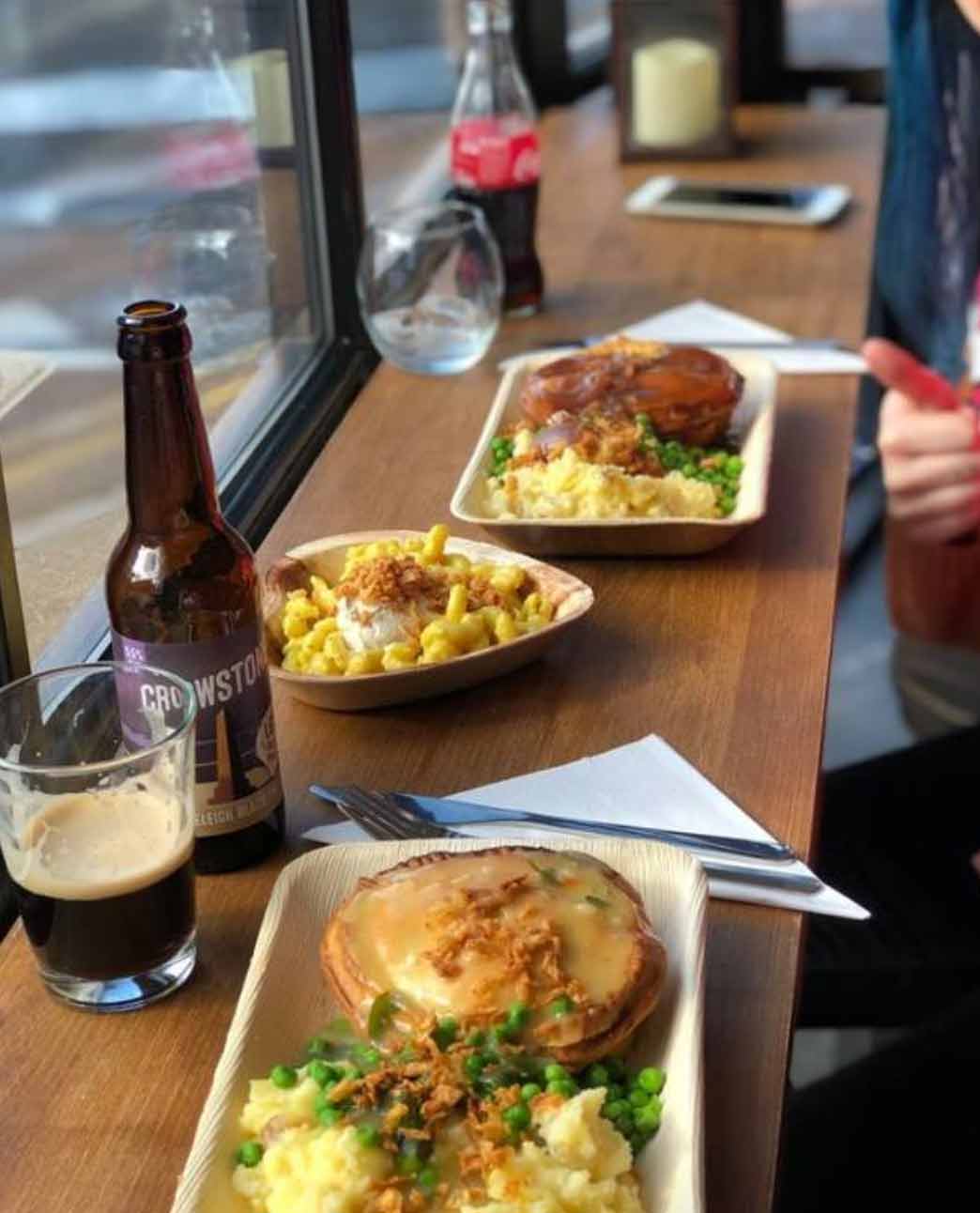 5. Eco Friendly Shopping
Visit The Refill Room, a zero waste shop, with everything you could need. From teas and coffees, to cereal and spices, the refill room offers household items in abundance with no wasteful packaging. Purchase refill travel mugs, bamboo toothbrushes or make your own peanut butter! Don't forget to bring reusable containers or purchase a glass jar and then reuse it. Leigh on Sea is also abundant in charity shops with an incredibly high quality of clothes that are almost new being found in this little town. Enjoy routing through for anything you currently need, giving a little money to support a local charity and cut down demand for new clothes by reusing old and unloved ones.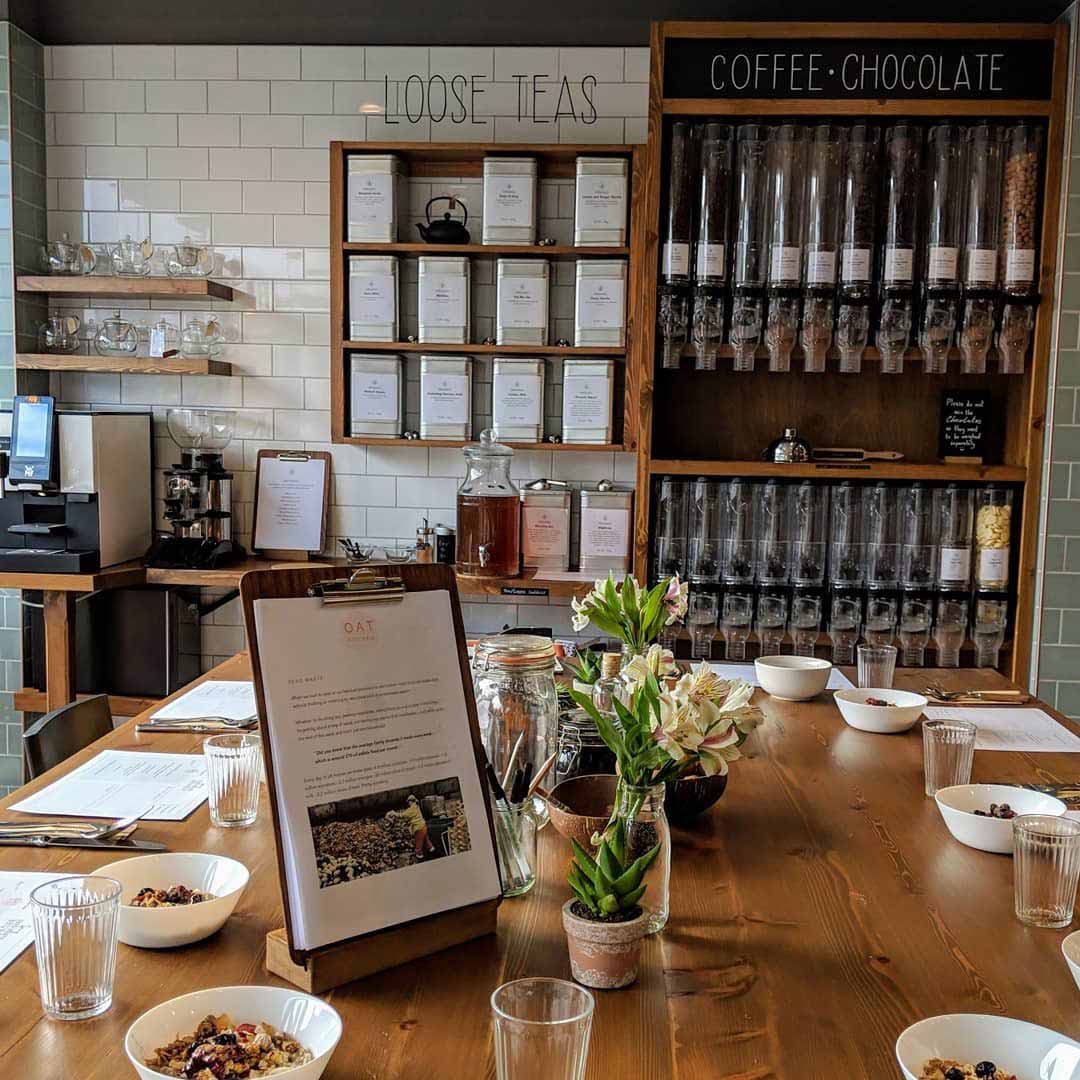 6. Coffee at The Oaktree Vegan Restaurant
Enjoy a relaxing coffee in the garden back at Oaktree Vegan Restaurant – yes you are going back but with 3 different areas to enjoy a seat in, it won't feel like it. Oaktree offers delicious coffees, teas and smoothies with a variety of plant based milks. The garden is small and idyllic with blankets provided for colder days, or choose to sit inside in the cosy dark room, a nice balance between outside and in if the weather is unkind. Take away food is also possible so we often grab a couple of vegan burgers to go for our tea before catching the train home.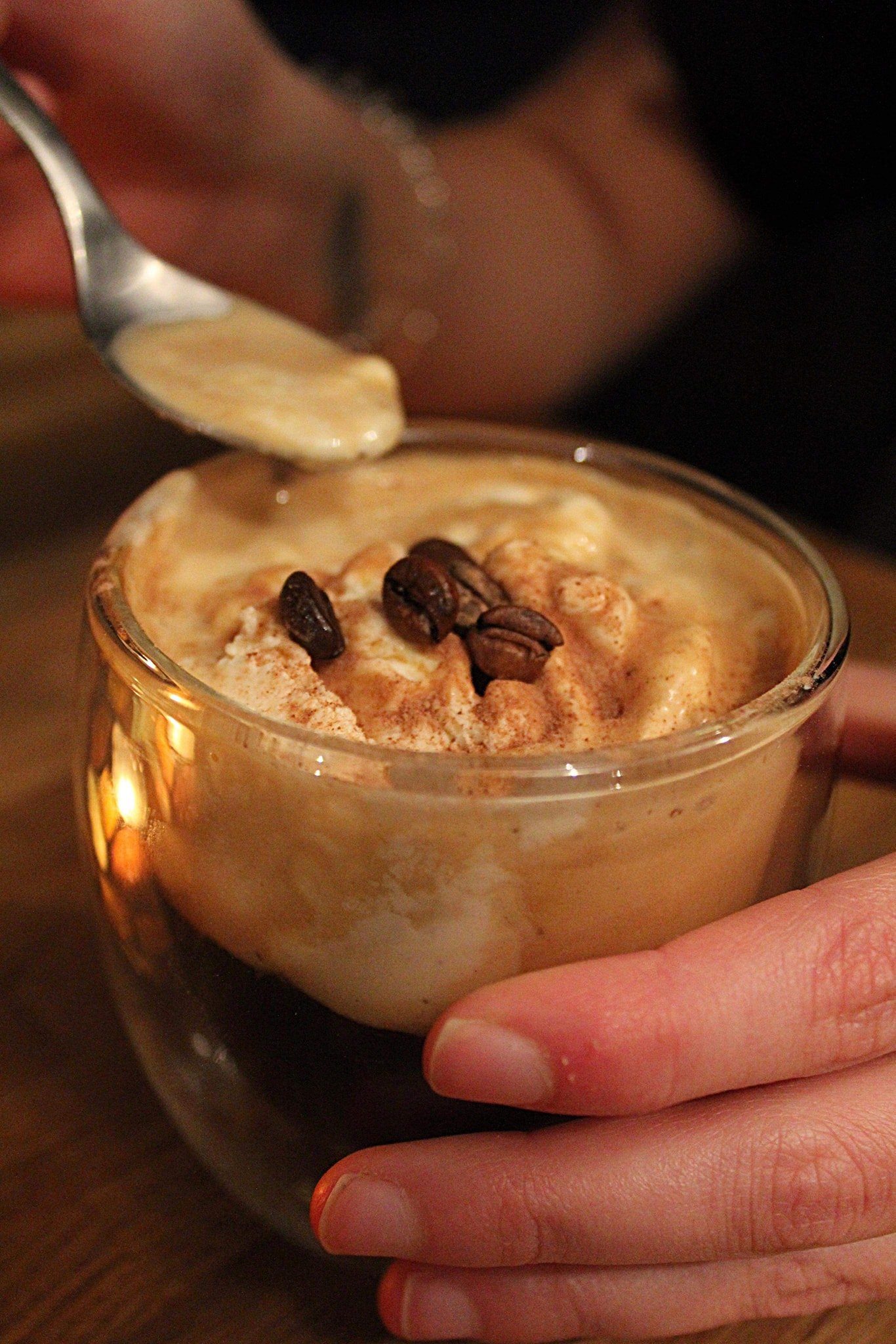 7. Take the train
Travel to and from Leigh via train to make your eco friendly day out complete. London Fenchurch Street is 40 minutes from Leigh on Sea Station on c2c (it is a 10 minute walk to Acorn Pie & Mash Restaurant, close to the seafront and a few minutes more into town). Taking the train is better for the environment, Parkin in Leigh is limited anyway and the whole town is enjoyable and accessible on foot.
Ready to get to know the eco-friendly side of Leigh on Sea?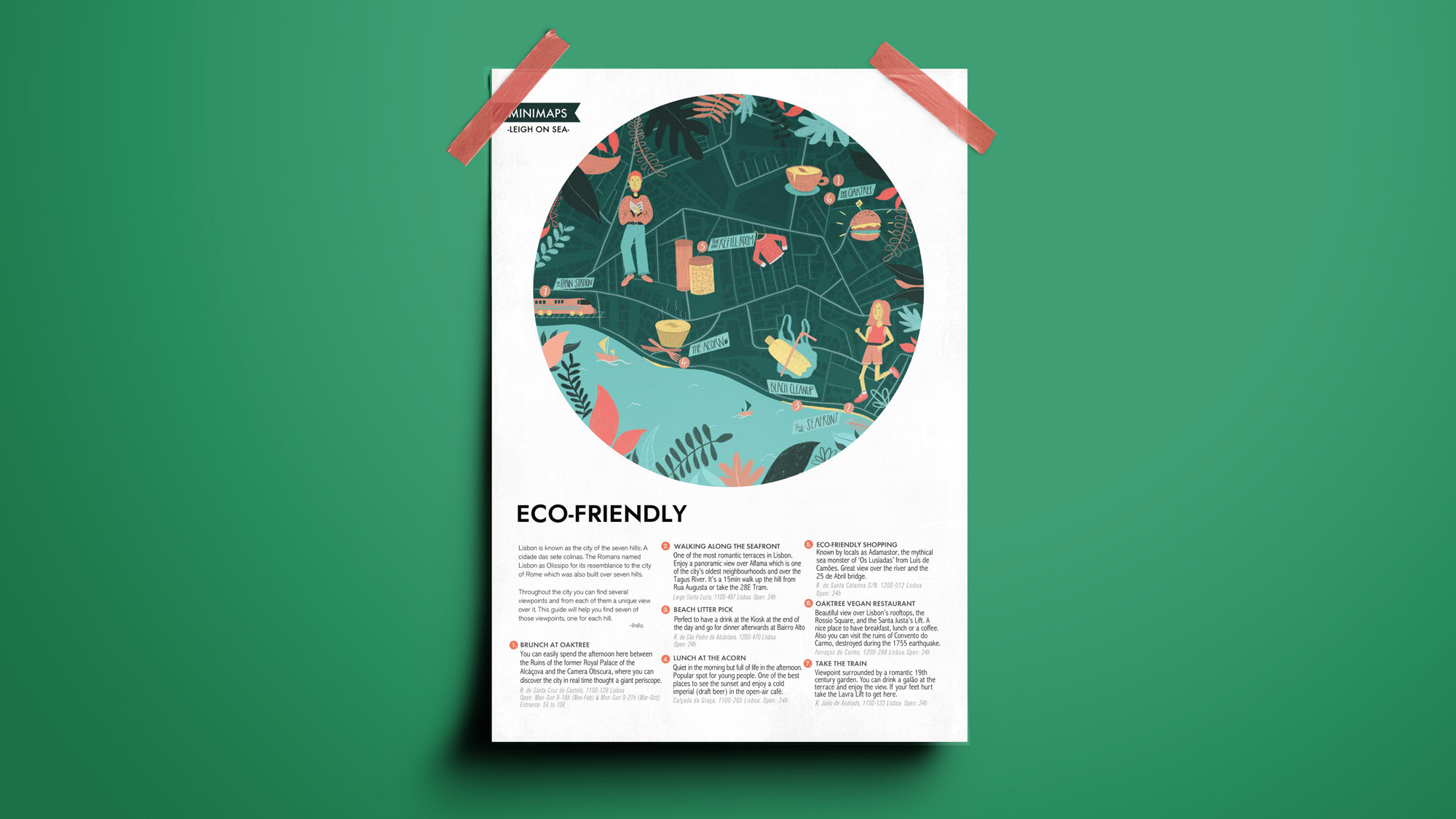 To share your photos with other minimappers, please use this hashtag #superminimaps in Twitter and Instagram!
♥