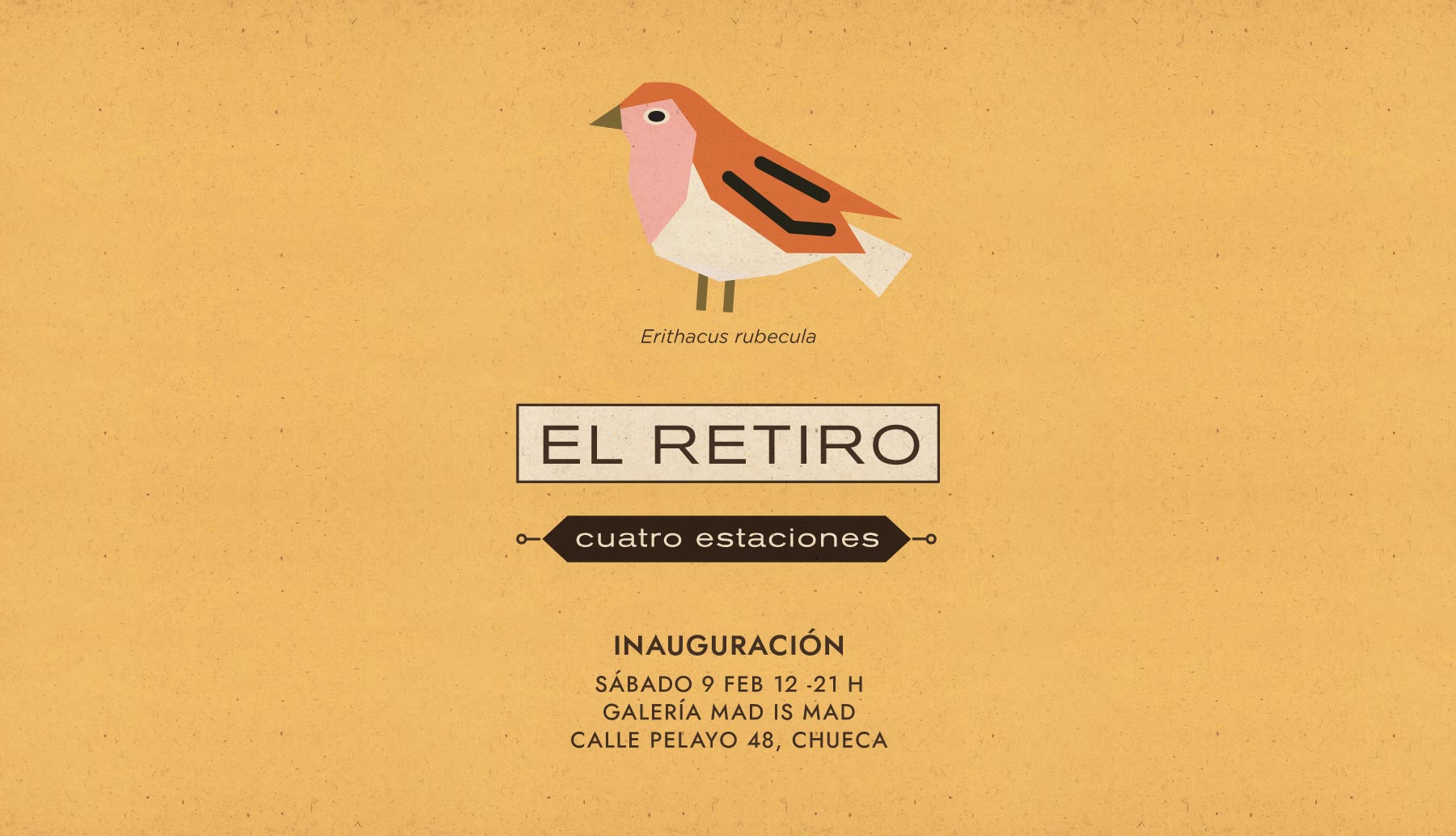 Superminimaps junto a Victoria Fernández estará participando en la exposición colectiva Mad Mad organizada por la Galería Mad is Mad de Chueca. Junto a nosotros expondrán los artistas, Ana Muñoz de Terry, Lorena Olmedo, Ana Jarén y Michael de Coca.
Esto es lo que cuenta Rafa Ruiz de Mad is Mad acerca de esta propuesta: "Desde que abrimos en 2005, en Mad is Mad perseguimos utopías emergentes y sueños que bajar a ras de tierra. Desde que abrimos, quisimos también crear nuevas imágenes icónicas para Madrid. Y ahora, febrero 2019, hemos decidido tirar la casa por la ventana con este último objetivo, y que esa casa cruce la puerta de Alcalá, suba por la Gran Vía y la calle de Alcalá, se instale en el Retiro y en la osa y el madroño de la Puerta del Sol. Seis artistas nos presentan sus particulares homenajes a esta ciudad, con su estilo y sus técnicas. Con sus personales maneras de mirar Madrid."
La inauguración será el sábado 8 de febrero y nuestros mapas de El Retiro, cuatro mapas, uno por cada estación, y las obras de Ana, Lorena, Michael y Ana (sí, hay muchas Anas involucradas) estarán expuestas y a la venta hasta el 7 de marzo. ¡Venid!
*
Superminimaps and Victoria Fernández will be participating in the collective show organised by Mad is Mad Gallery in Chueca: Mad Mad. Along with us Ana Muñoz de Terry, Lorena Olmedo, Ana Jarén & Michael de Coca will be also showing their lovely pieces.
Rafa Ruiz, from Mad is Mad Gallery is hoping to create new iconic images for Madrid and at the same time to pay a little homage to this wonderful city we all call home.
We will be showing (and selling!) the four seasonal maps we've made of the unmissable, beautiful and unyielding green space that is 'El Retiro' Park in Madrid. Come and have a look!