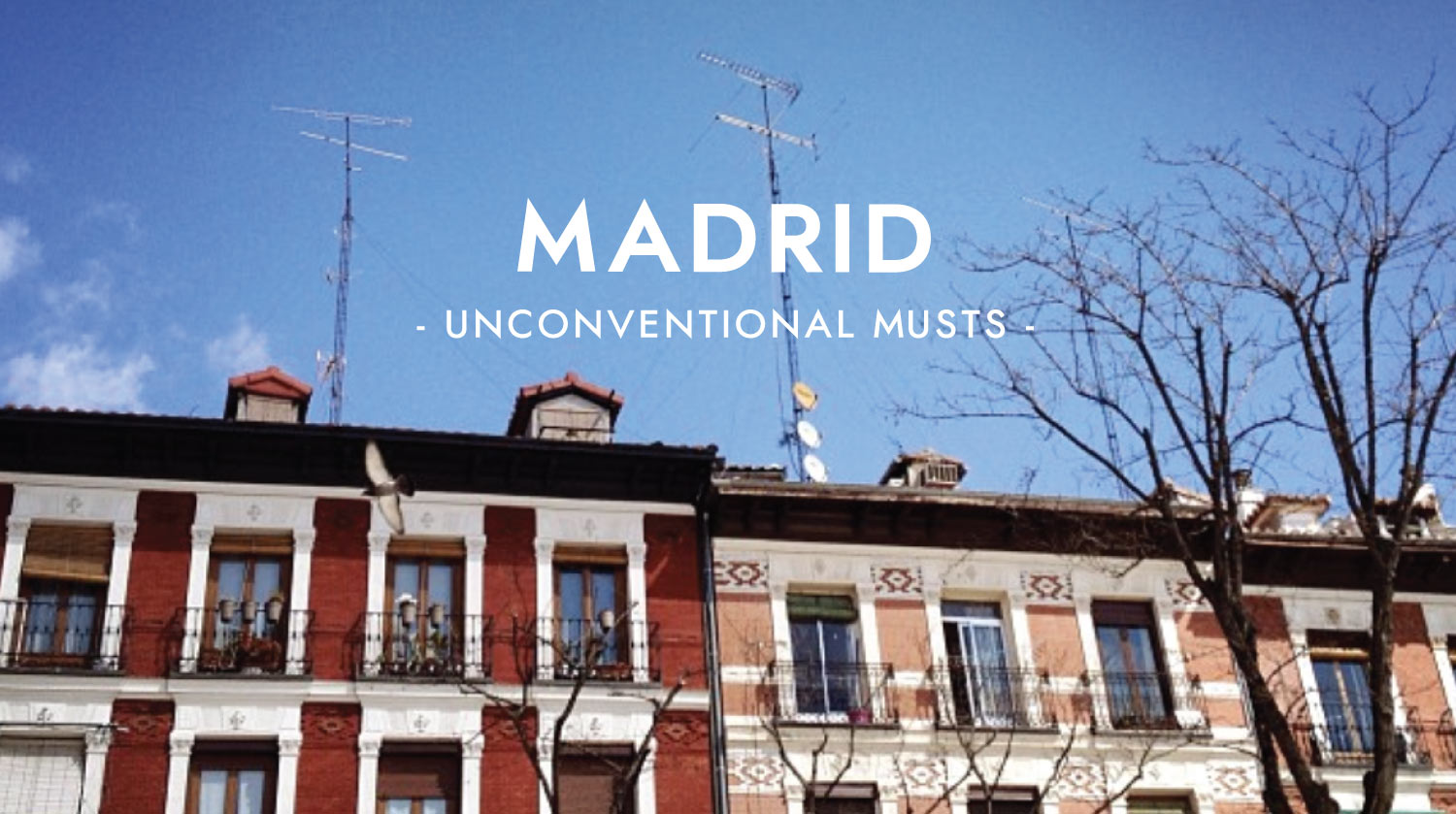 There are many positive things to highlight about Madrid, but two of the most important never come in travel guides: the sky and the people. In most of the recommendations in this guide you can enjoy both.
Madrid, as all major capital cities of Europe offers many entertainment options to its visitors and to really get to know the city well you need time, a whole lot of precious time. However, somehow you'll feel at home from day one, that's pure Madrid magic.
To help you enjoy this feeling, but seize a short visit -probably not the first one- at the same time, this guide offers an alternative to traditional tourism plans and welcomes you to a city that is lived on the street and enjoyed best when walking.
The best version of Madrid is the one that locals live, but the good news is that tourists are always welcome, so go ahead and enjoy yourself!
Edited by Carola Melguizo & illustrated by Victoria Fernández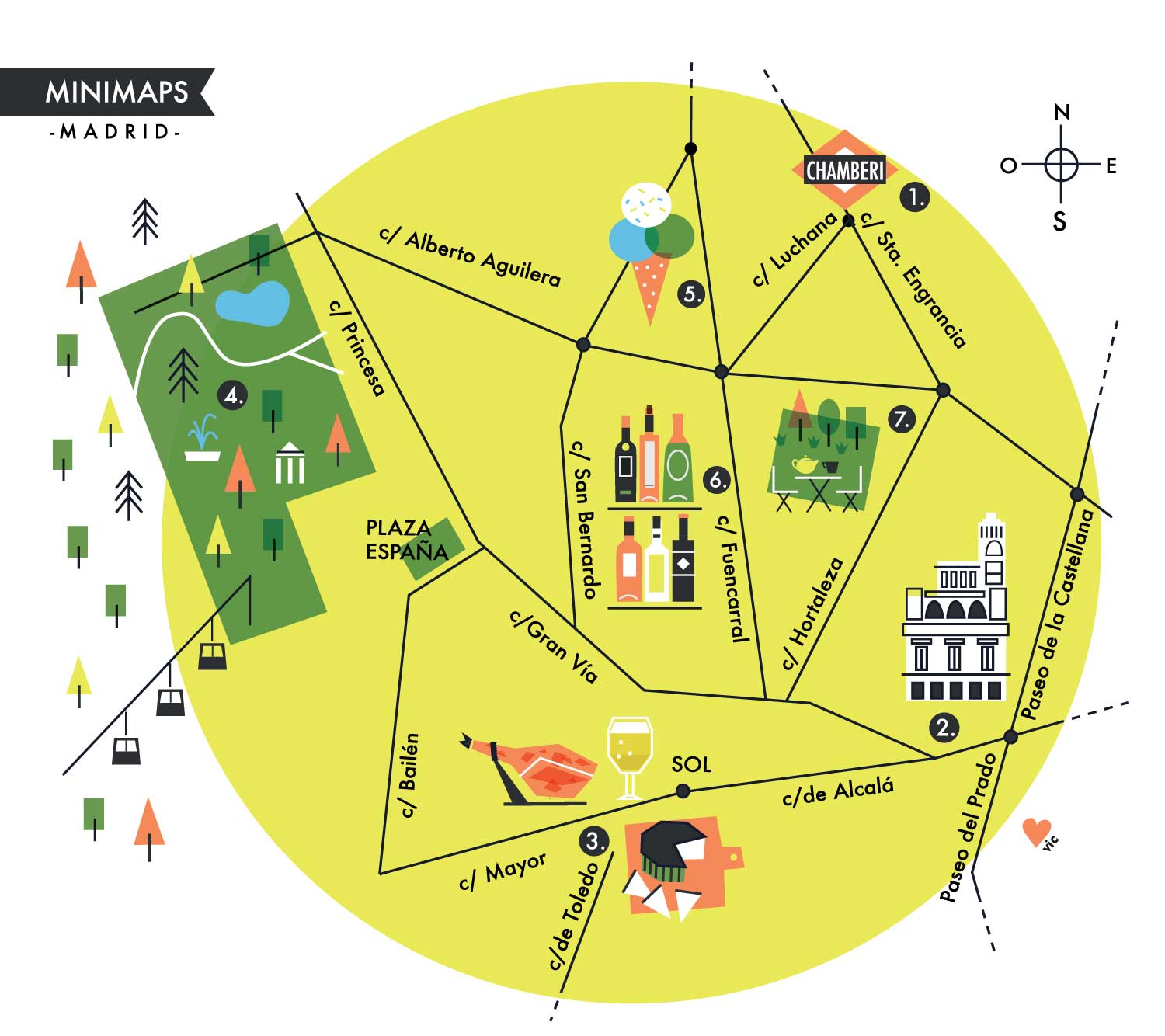 These are the 7 places Carola recommends for an unconventional weekend in Madrid:
This train station is also known as the "ghost station". A journey through time that will allow you to discover how was Madrid in the early twentieth century. The closest Metro stations to visit are Bilbao and Iglesia.
Without a doubt one of the places that offers the best views of Madrid. If you arrive shortly before sunset, you can enjoy both the day and night views. Absolutely worth it. Check the programming maybe you can also enjoy some of the nice cultural events of the day.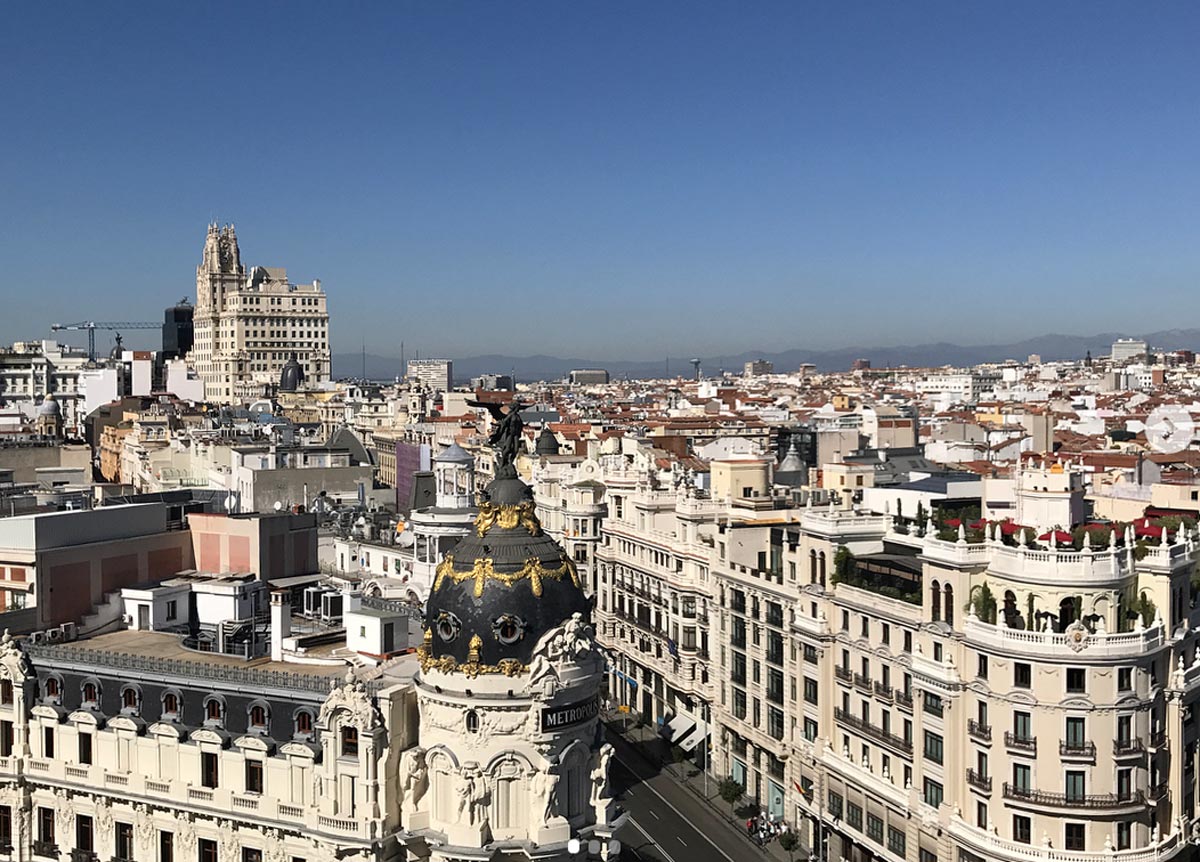 This is the place where I take all my friends that come visit and we've never been disappointed. Massive, delicious pintxos (try the bacalao one) prepared in a very peculiar place. There are no tables, so pick your food up and eat it on the curb or the street as you enjoy Madrid's fantastic weather. It's a good way of ending a morning strolling around El Rastro.
This lovely park is usually overlooked by people who often choose to just visit El Retiro, but I think that this is one of those special places that people of all ages can easily enjoy, and that fits the needs of various different types of groups.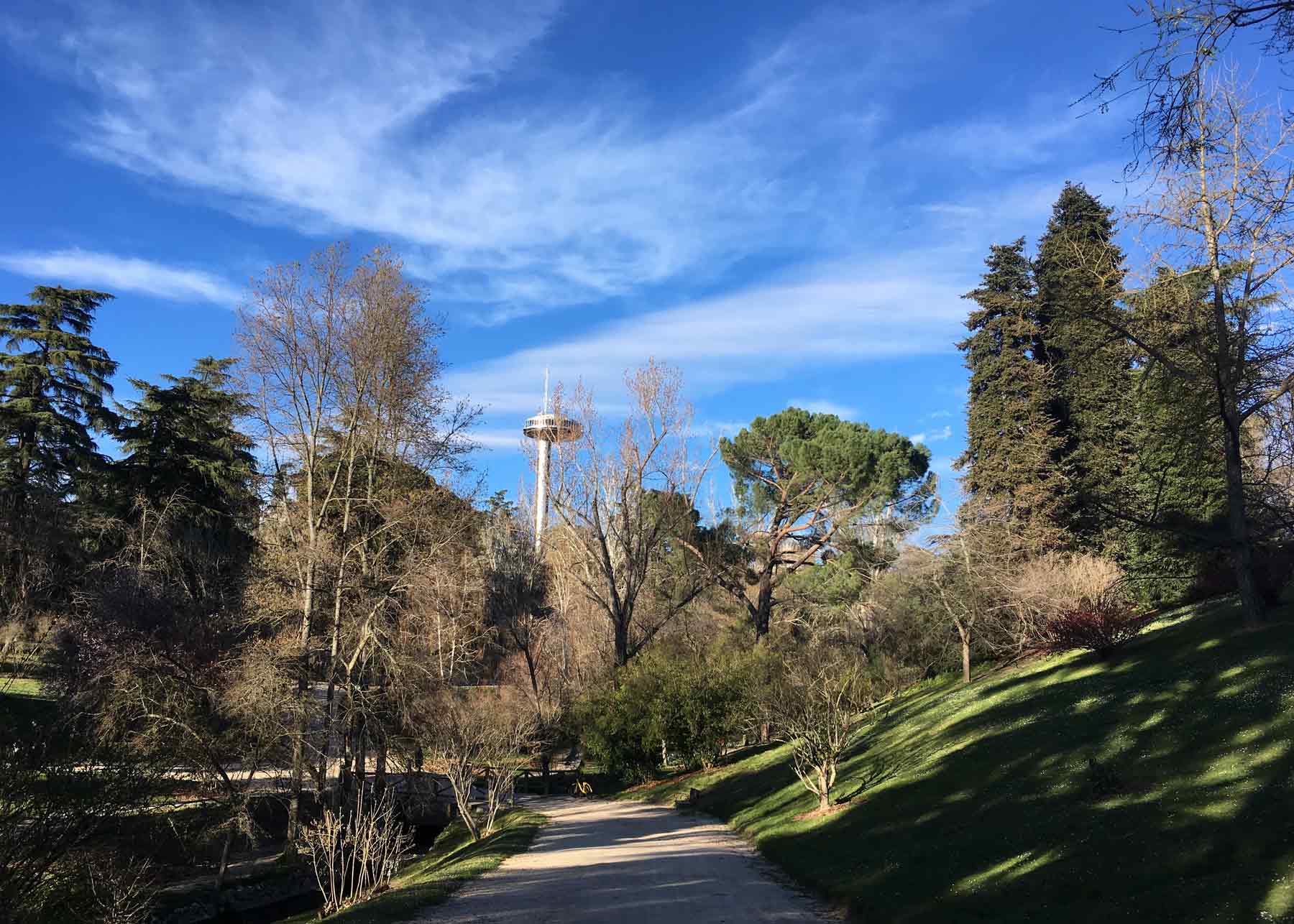 If -as me- you have a sweet tooth and you really enjoy ice cream well this is the place to go. They have over 40 flavours to choose from and they are all great (yes, I've tried them all).
If you want to fully live the experience of having a classic aperitif in a typical Madrid bar then you definitely need to visit this place: good vermouth in a place with loads of charm guaranteed. Also, if you fancy a 'tortilla de patatas' this is definitely the place to go!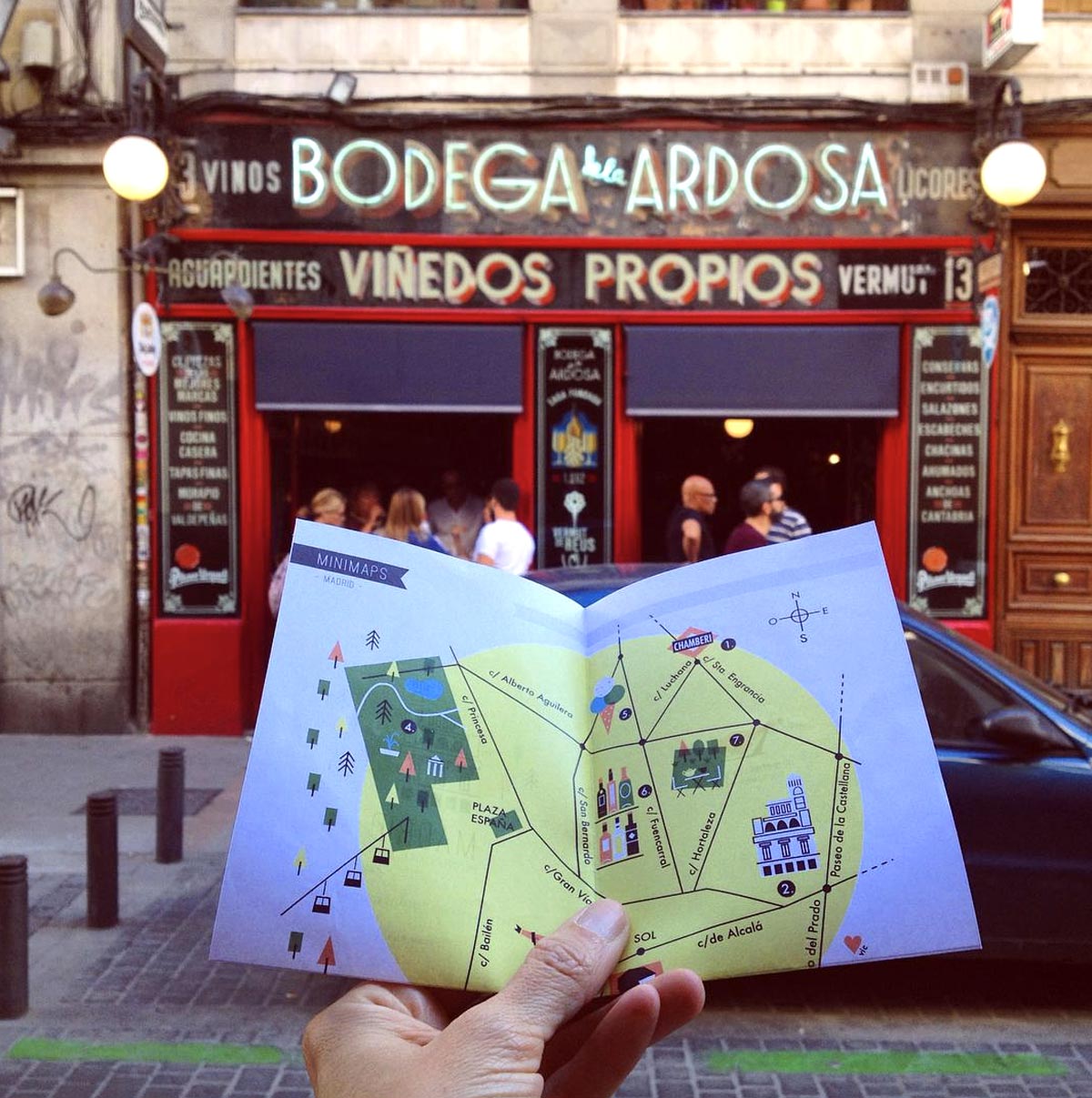 It's small, it's hidden, it's cute. The perfect place to relax and put our thoughts (and start planning your next trip!) in order while enjoying a good cup of coffee and a delicious piece of cake.
Ready to lose yourself to tapas, cañas and pleasure? Fantastic!