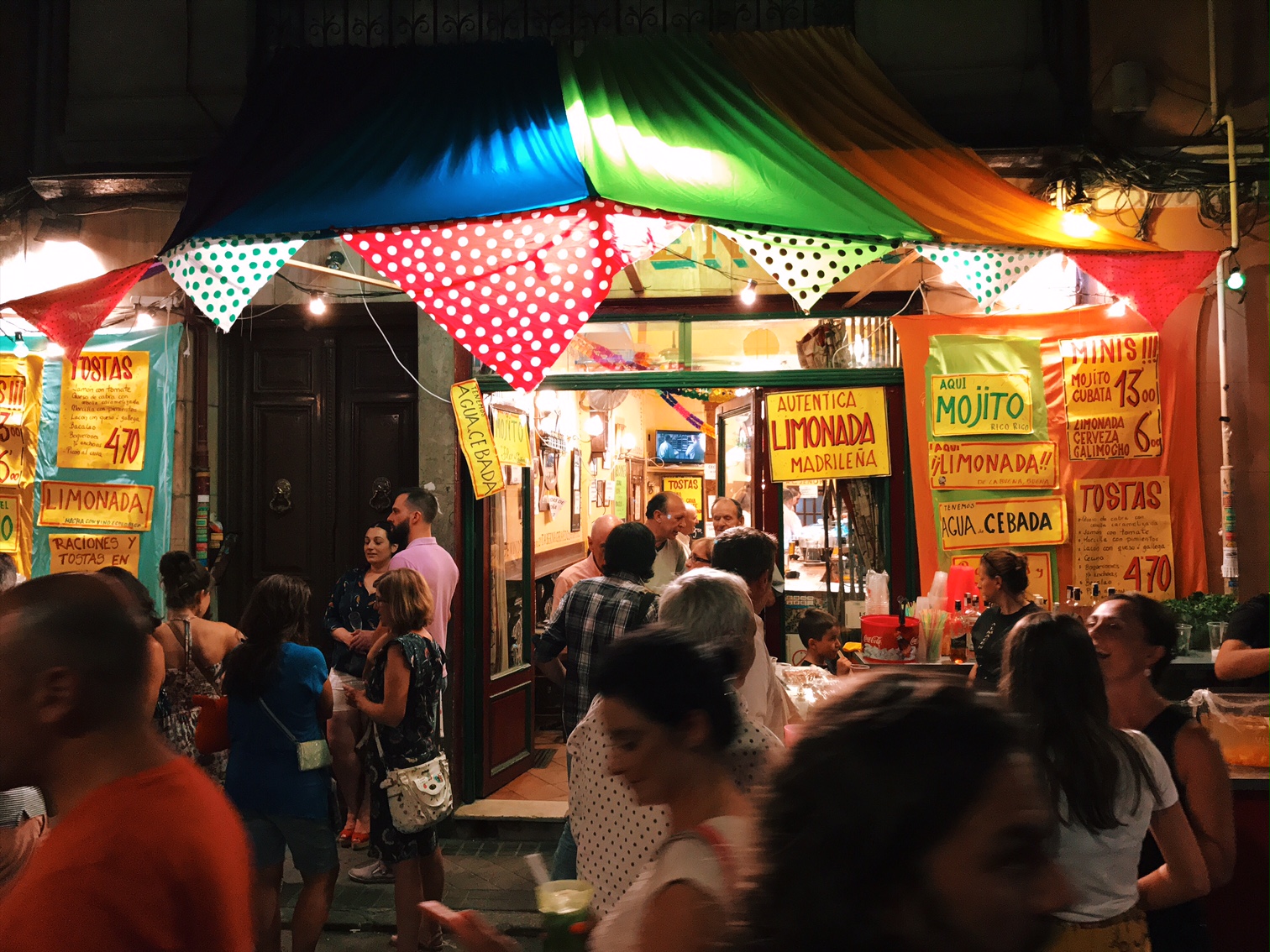 Every summer Madrid celebrates a great deal of street summer parties, being the Fiesta de la Virgen de La Paloma the biggest and the most famous. It has all the ingredients of every great neighborhood party: games, street bars, food and music… not only a great playlist that you can listen in the whole perimeter of the party, but also live music both in la Plaza de la Paja and in Las Vistillas.
Tonight La Bien Querida and Niños Mutantes will perform in the Jardín de las Vistillas from 22h while Rocío Márquez will do it in Plaza la Paja at 23h. Tomorrow people will enjoy Kiko Veneno, the 65 years old musician that is an Spanish pop icon.
Around 75.000 people will enjoy this party in the minimap you can see the Jardín Las Vistillas, where many of the concerts will happen as well as la Plaza La Paja, the carrera San Francisco, where all the food and the games are (very crowdy, not my favorite street, but you can pass by and have a look), and the Calle Calatrava, where there are a bunch of cool bars. The only downside is that La Latina Metro station is closed ATM because of scheduled works.
I'll see you around!
A x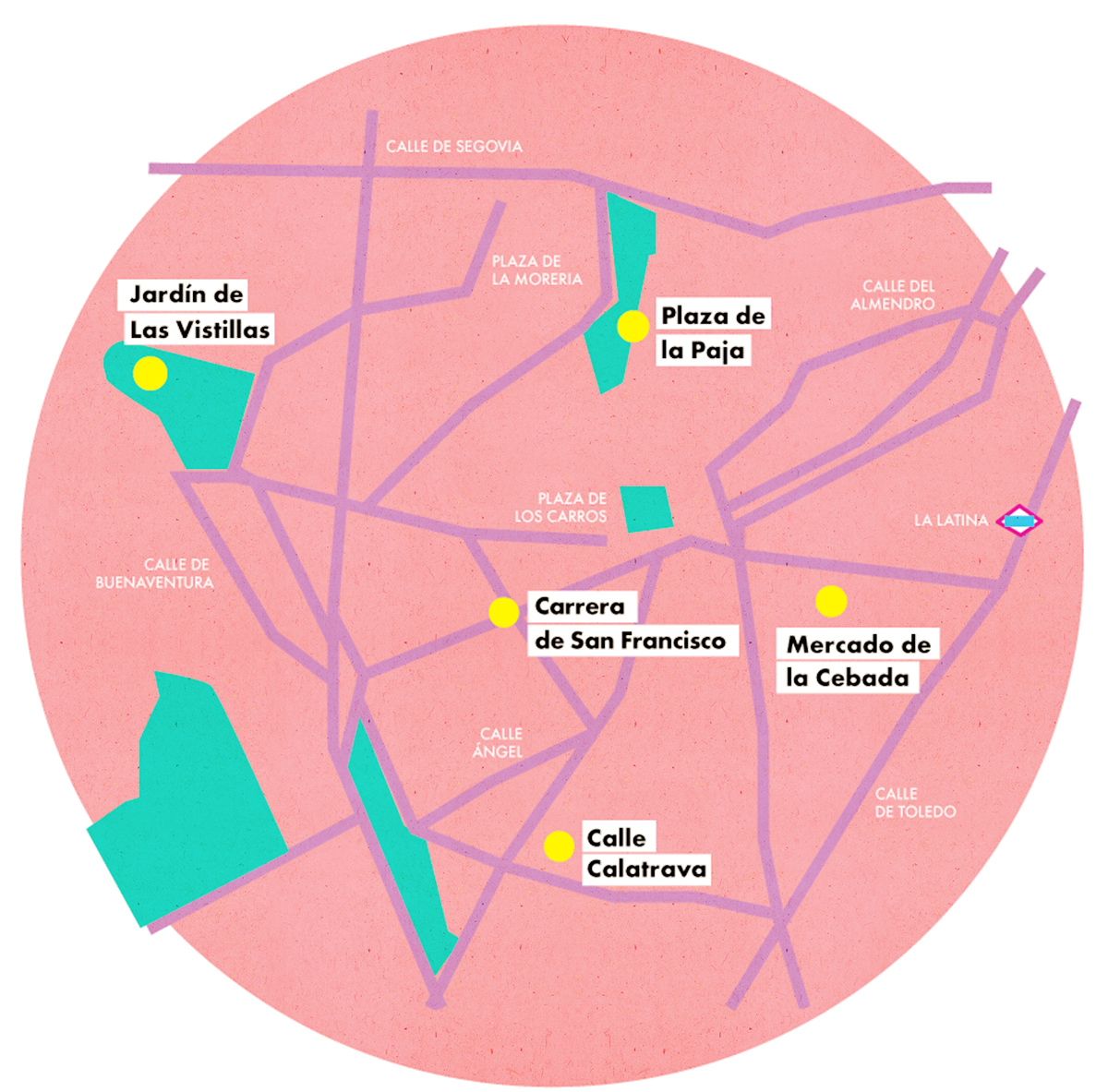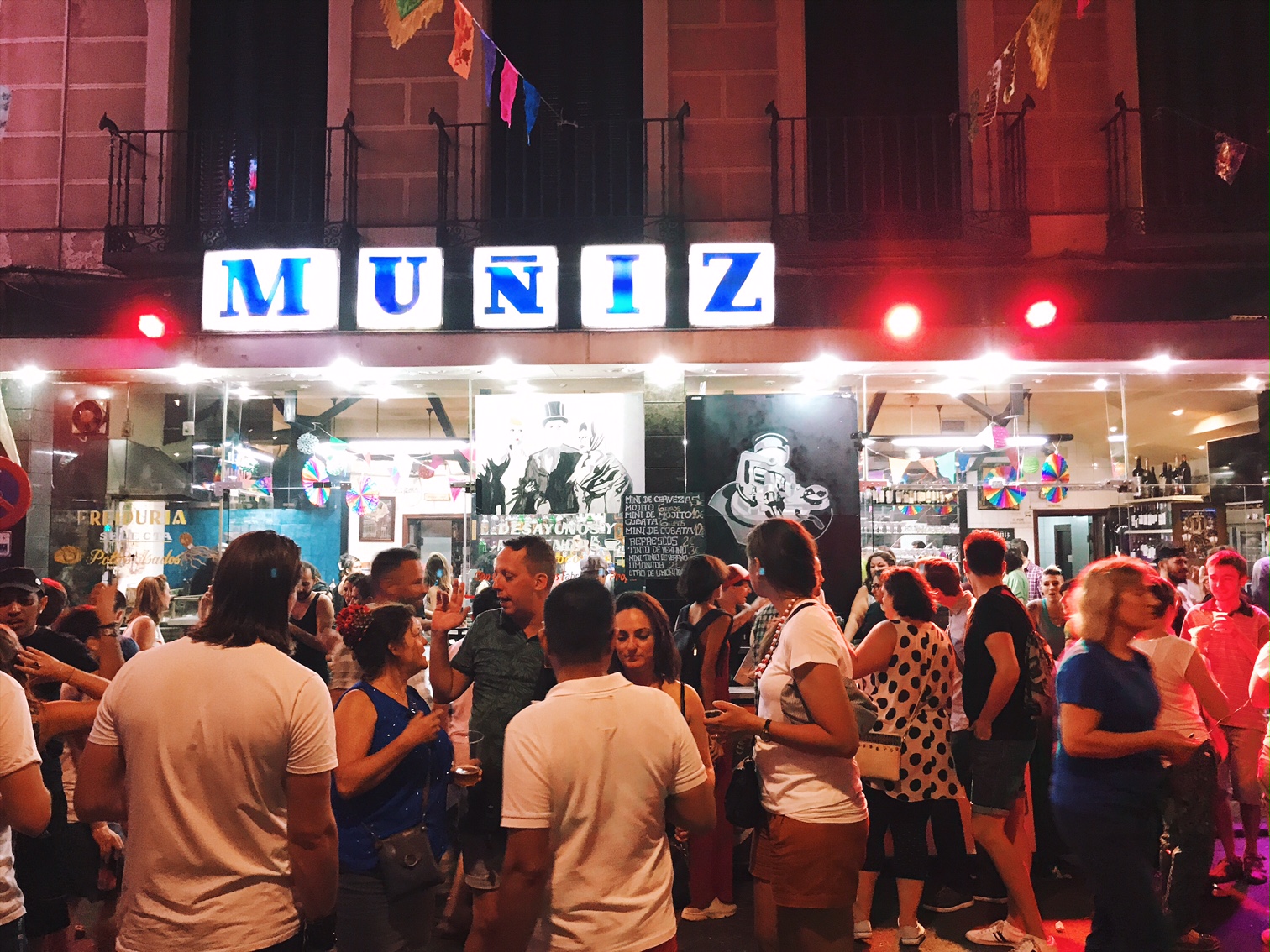 At the beginning of the Calatrava Street there's Muñiz, a La Latina classic.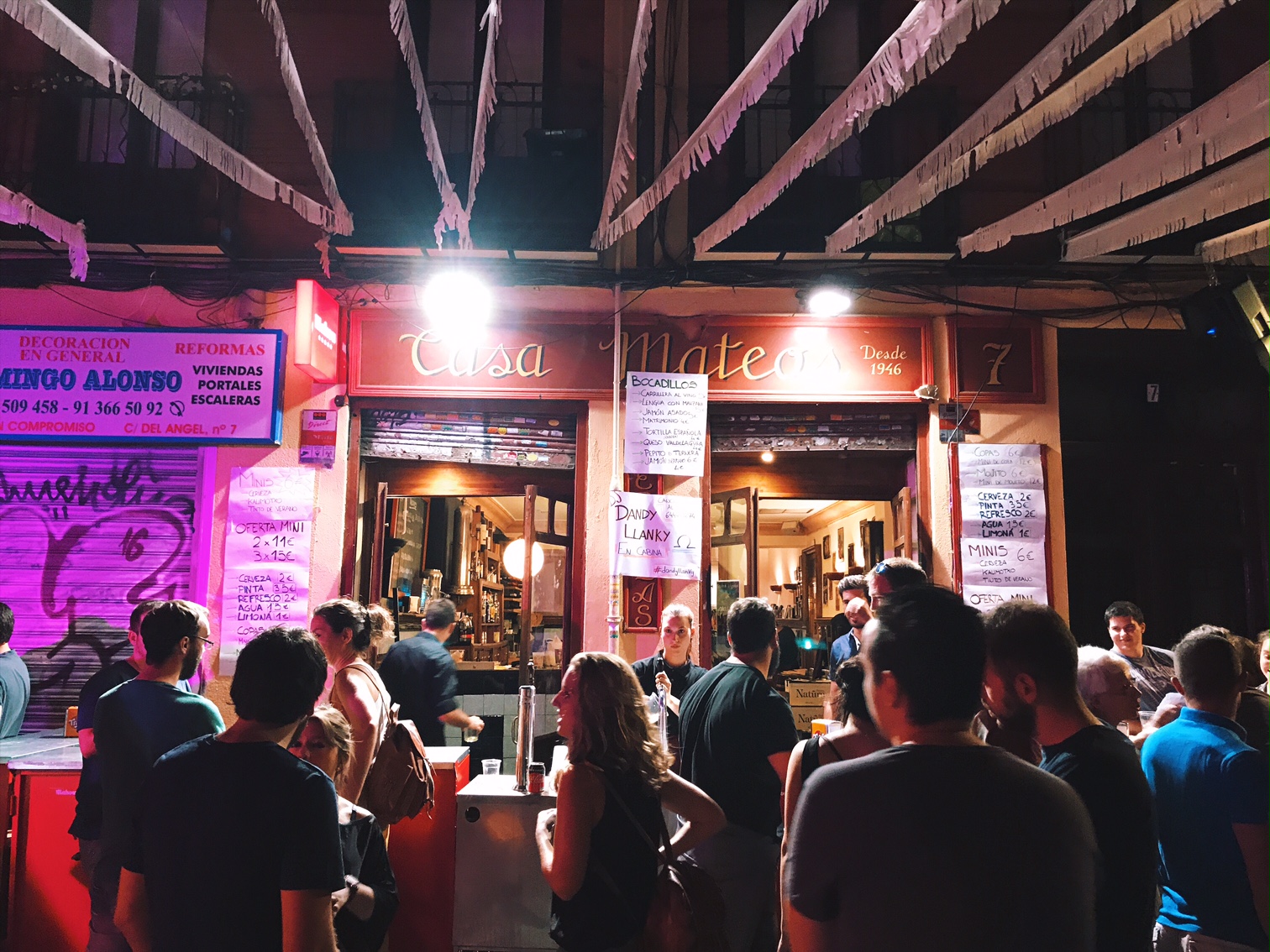 In Casa Mateo they say they have "Daddy Llanky" as DJ.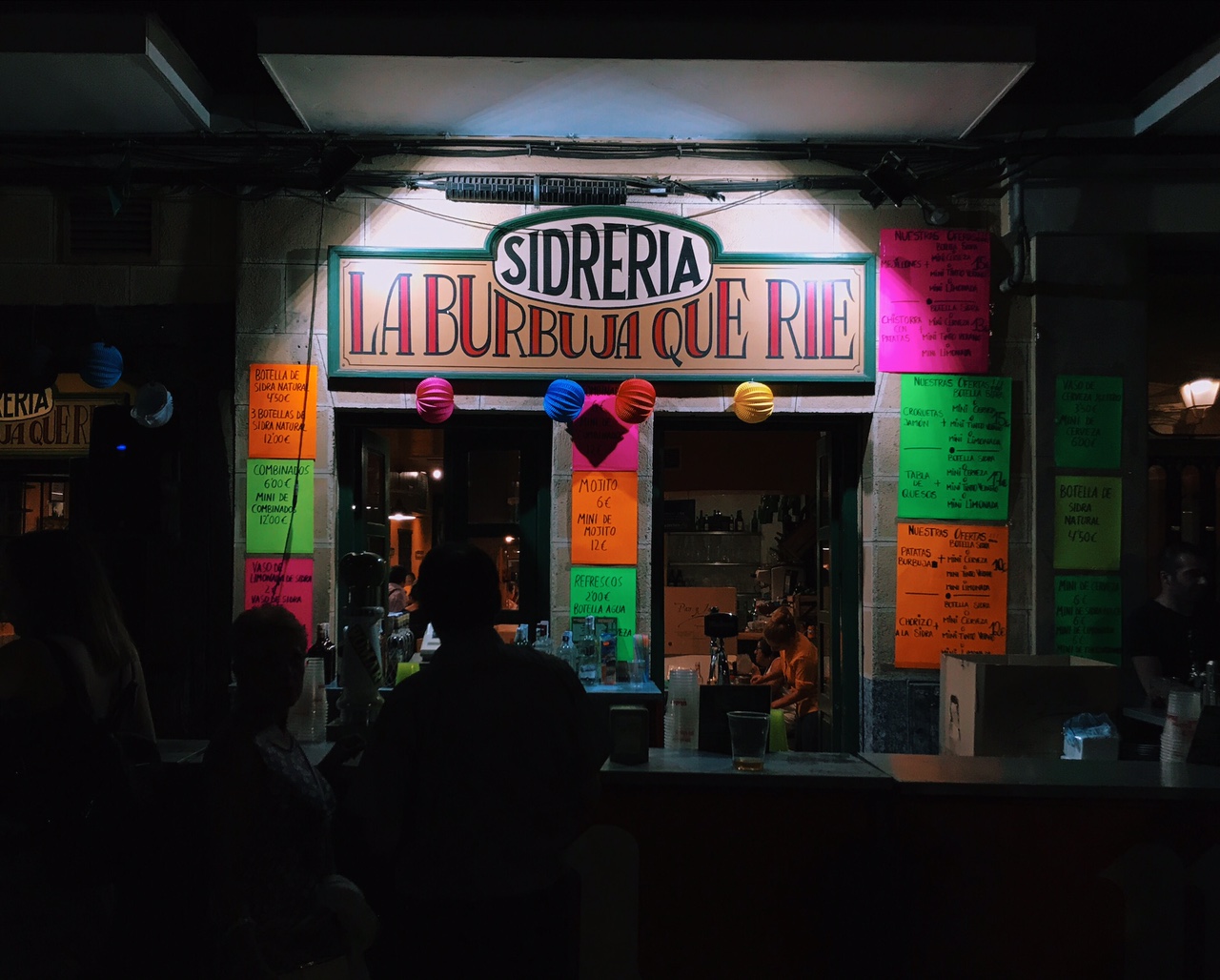 A sidra place called: the laughing bubble.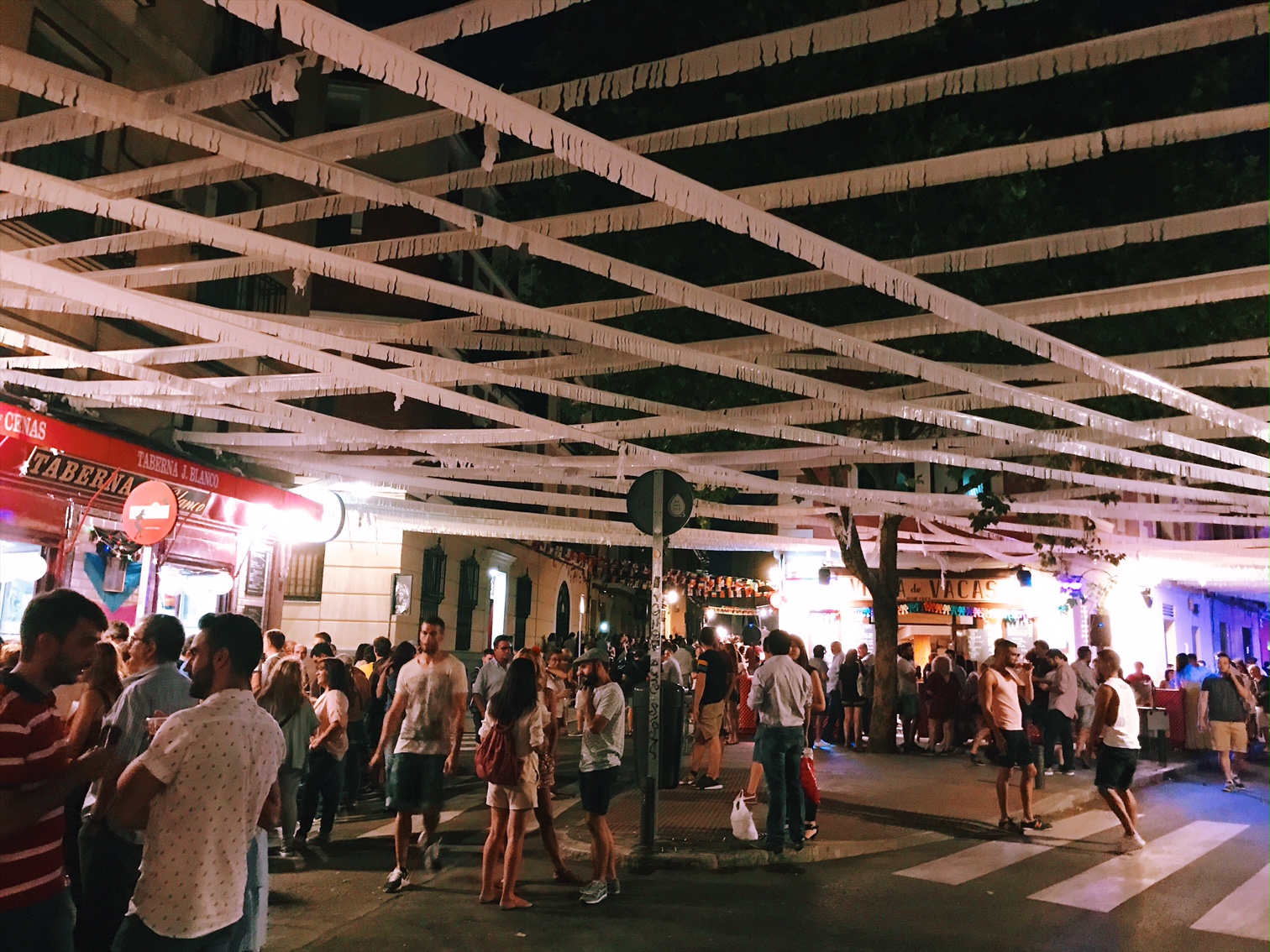 La Latina is fully decorated!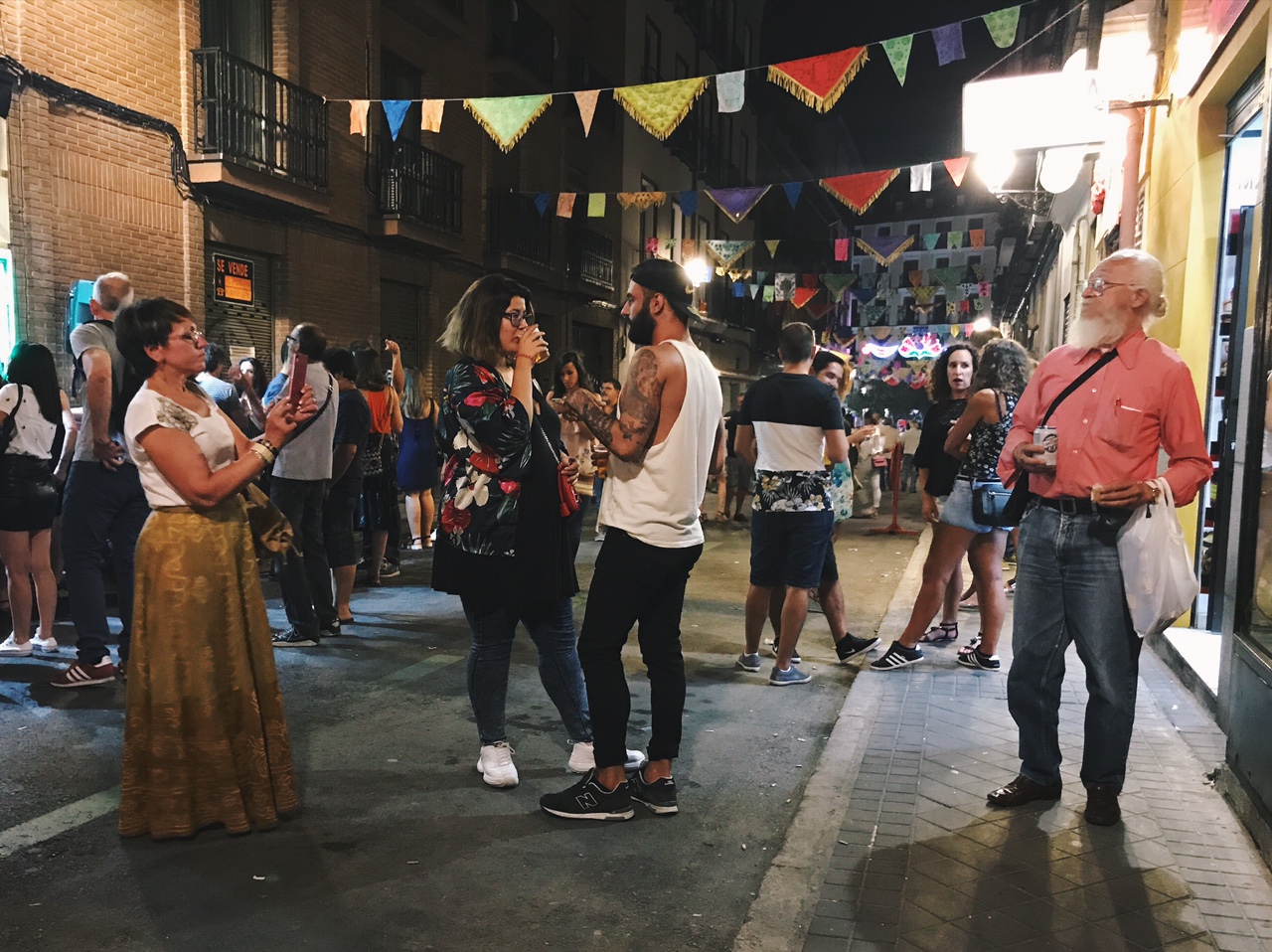 Everybody come together at this street parties… that's the most brilliant part!
Save
Save
Save