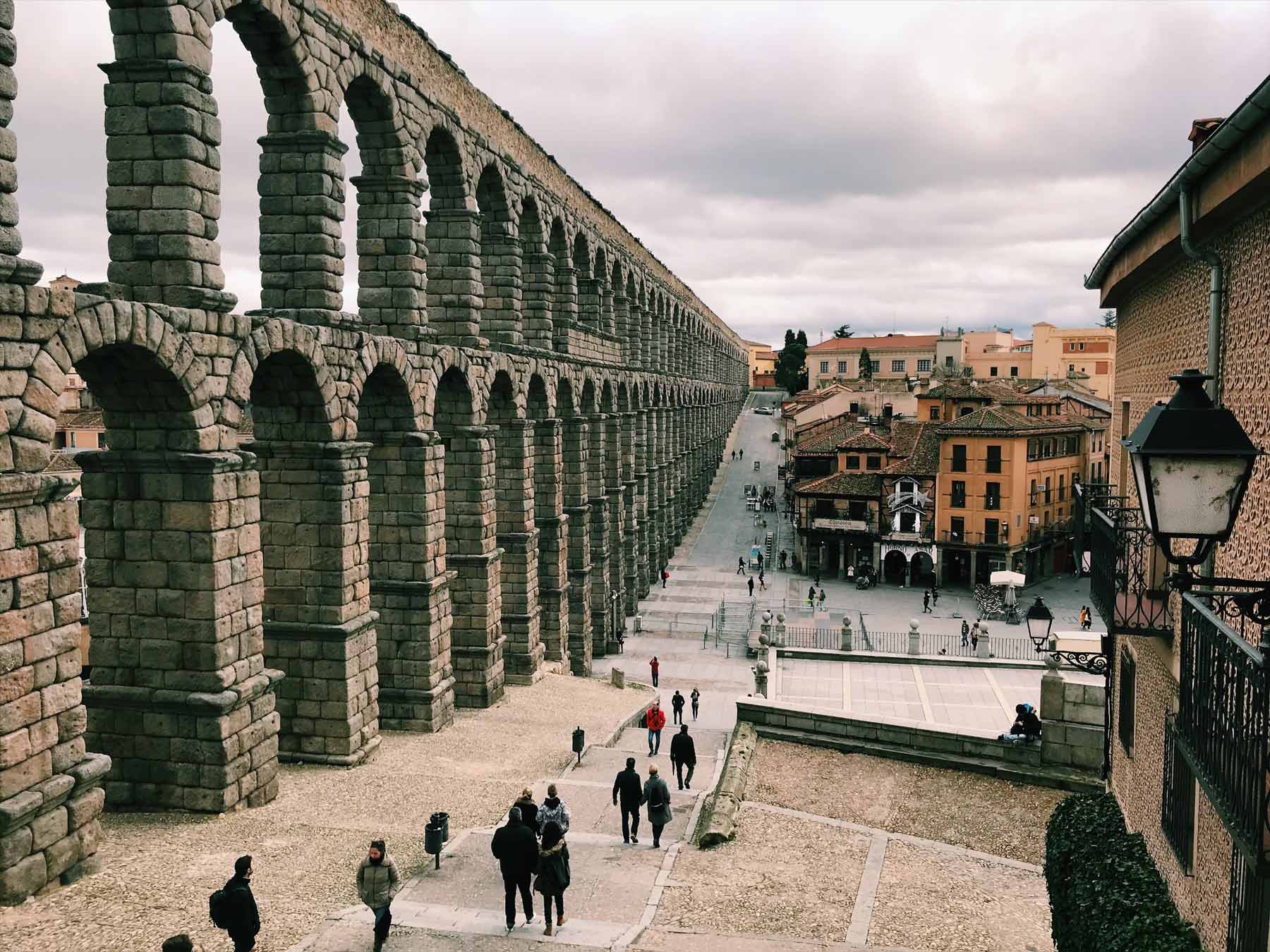 Amazing, huh?
If you're visiting in Madrid and you want to explore beyond the limits of the city, there are plenty of cities around, lots of them old walled cities that makes you travel in time with their architecture and their many many stories: Toledo, Ávila, El Escorial, and of course Segovia, only 10 euros and 30 min away by high speed train (AVE). This mini trip to Segovia was our first of 2018 (:
Segovia is a very special and impressive city. At the doors of the old city you are welcomed by the massive and fabulous Roman aqueduct, one of the best-preserved elevated Roman aqueducts in the world. The general date of the Aqueduct's construction was long a mystery although it was thought to have been during the 1st century AD, during the reigns of the Emperors Domitian, Nerva, and Trajan.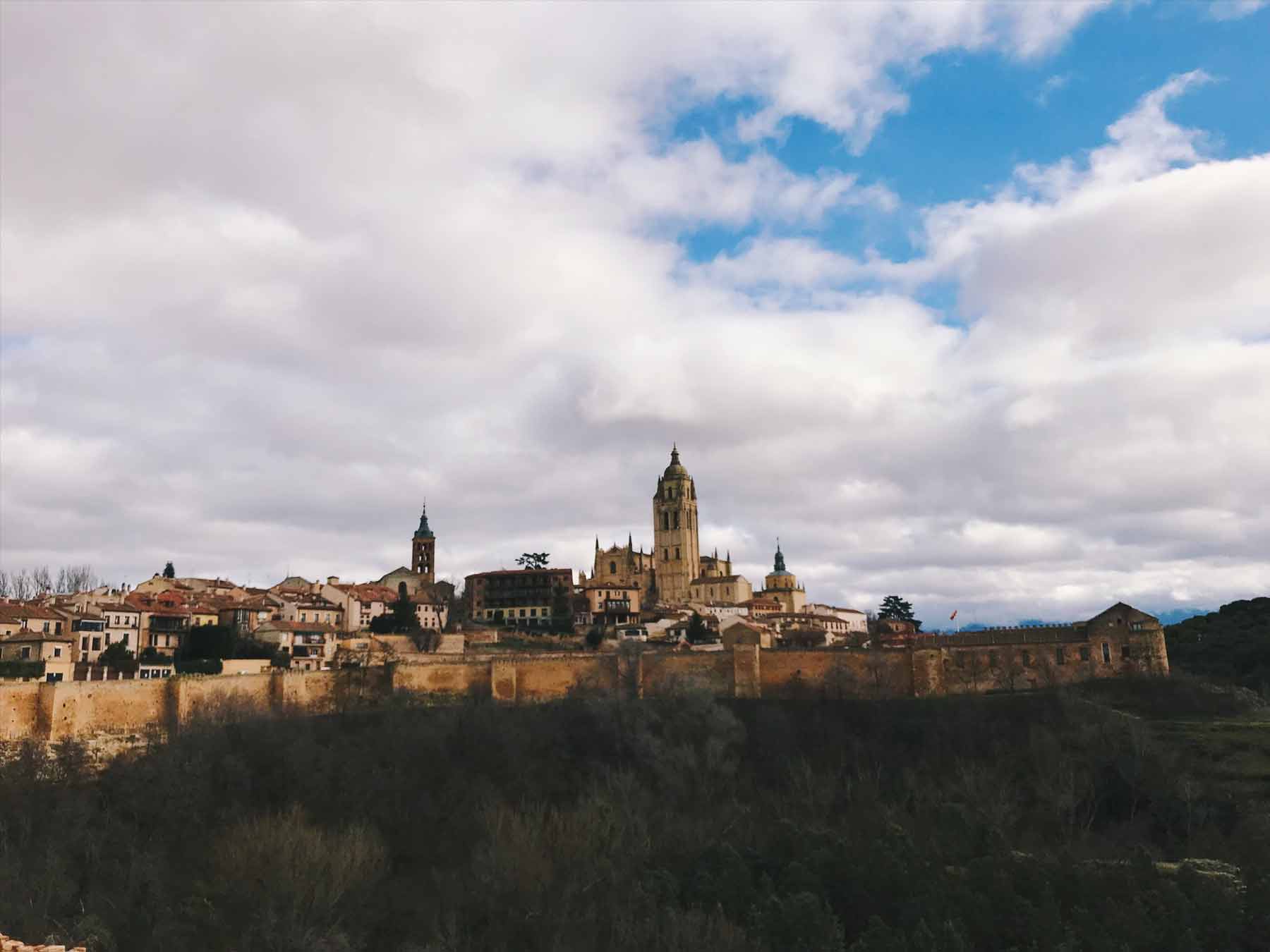 Old city view from the Alcazar. Segovia is usually really cloudy!
Segovia is located in the autonomous region of Castile and León,and it's also recognized for its cathedral, one of the last Gothic temples to be built in Europe and the last one to be built in Spain in particular.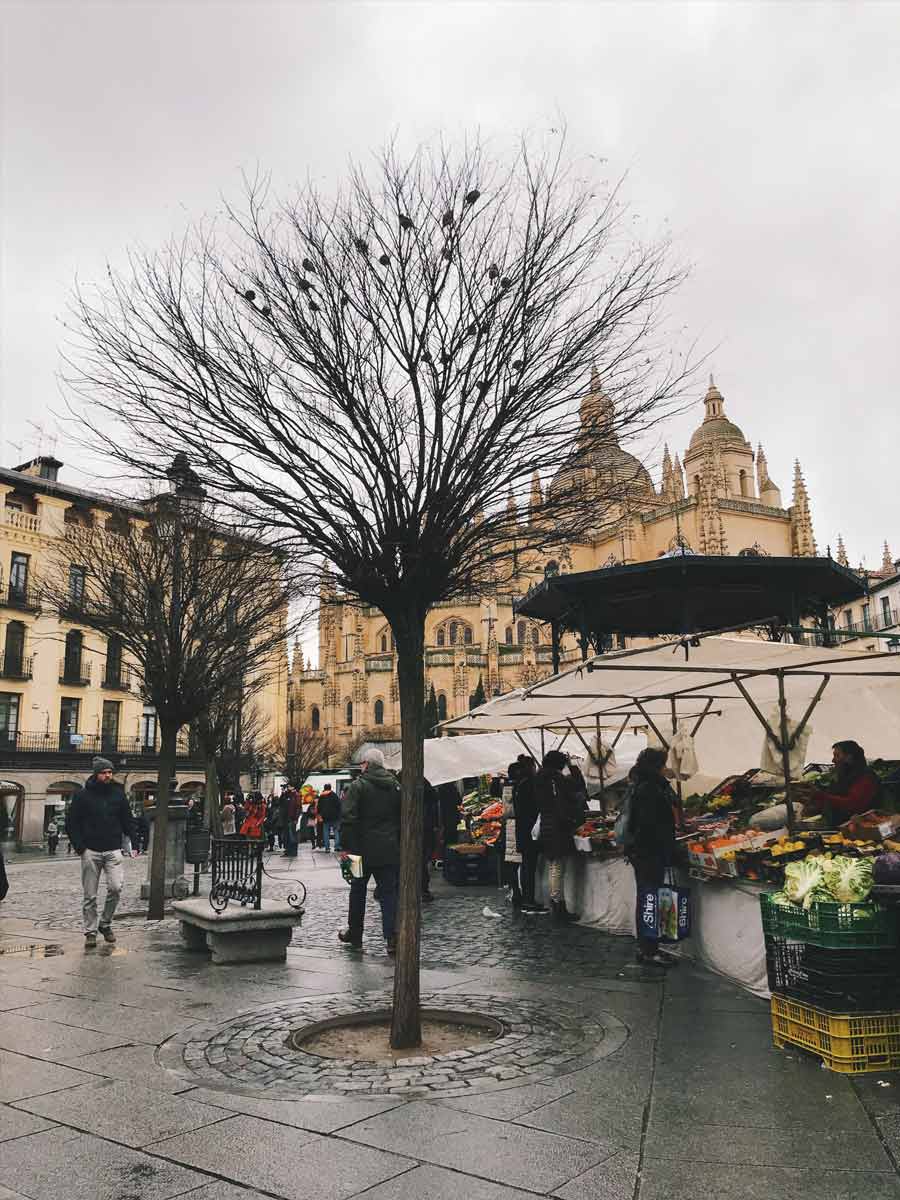 The cathedral from the central square. Thursdays are market days.
Also, at the top of the hill you will find the dreamy Alcazar of Segovia, the royal palace built on a stone peninsula above the confluence of two rivers near the Guadarrama mountains (distinctive by virtue of its shape – like the bow of a ship). The Alcázar is documented for the first time in 1122, although it may have existed earlier (there are Roman ruins in its foundation) and it was originally built as a fortress but has served as a royal palace, a state prison, a Royal Artillery College and a military academy since then.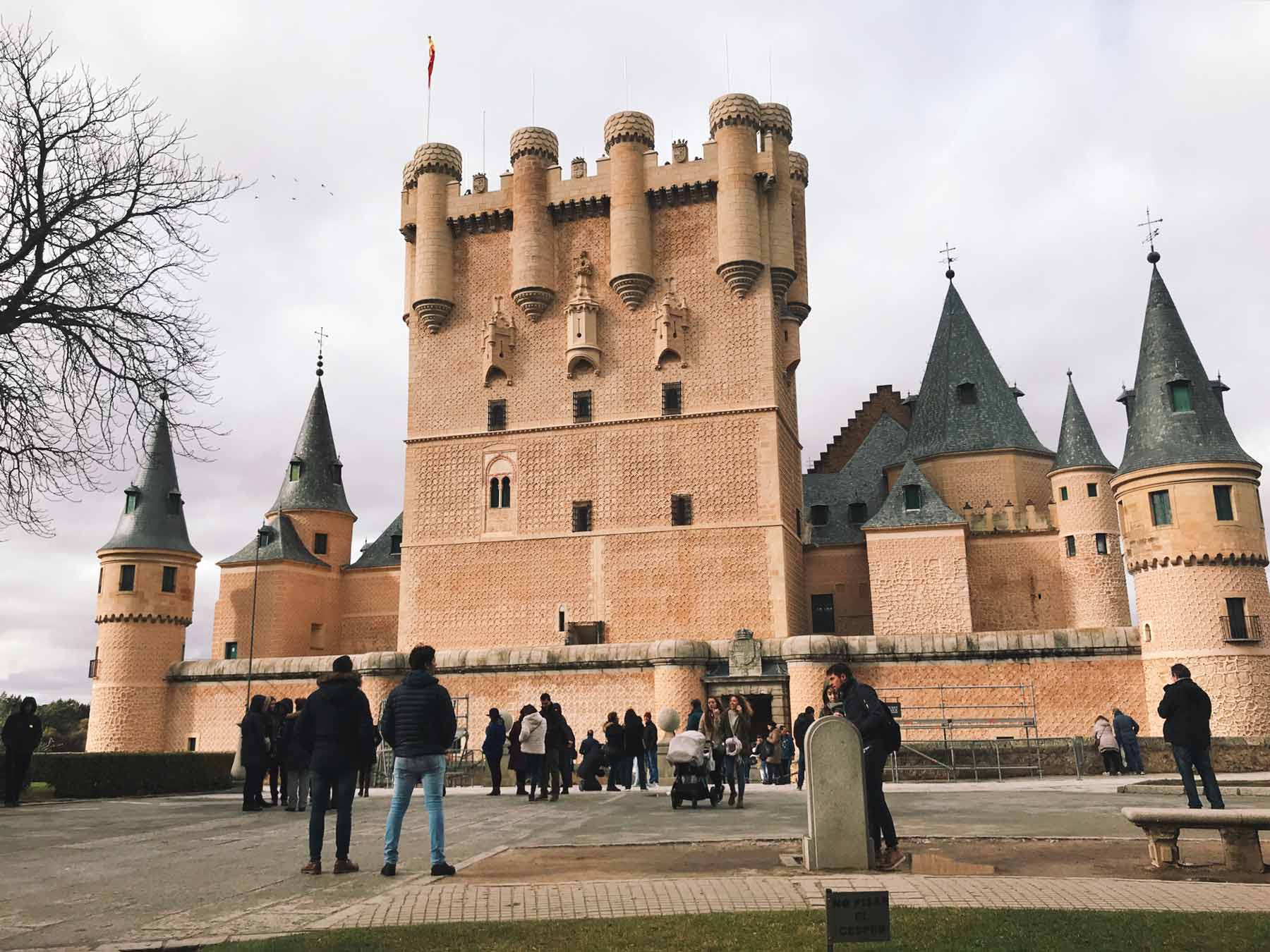 It's like a fairy tale castle!
The Alcázar was one of the favored residences of the kings of Castile, there is a magnificent room with all the kings and queens represented. It was built in the transition from Romanesque architecture to Gothic and Mudéjar, this mix is so typically Spanish. It was devastated by a fire in 1862, it was later rebuilt from 1882 to 1896 by architect Antonio Bermejo y Arteaga, thanks to the many drawings of artists that have documented the castle. You can visit the castle for 5€, 7,5€ if you want to go up the tower and have a nice view of the entire city.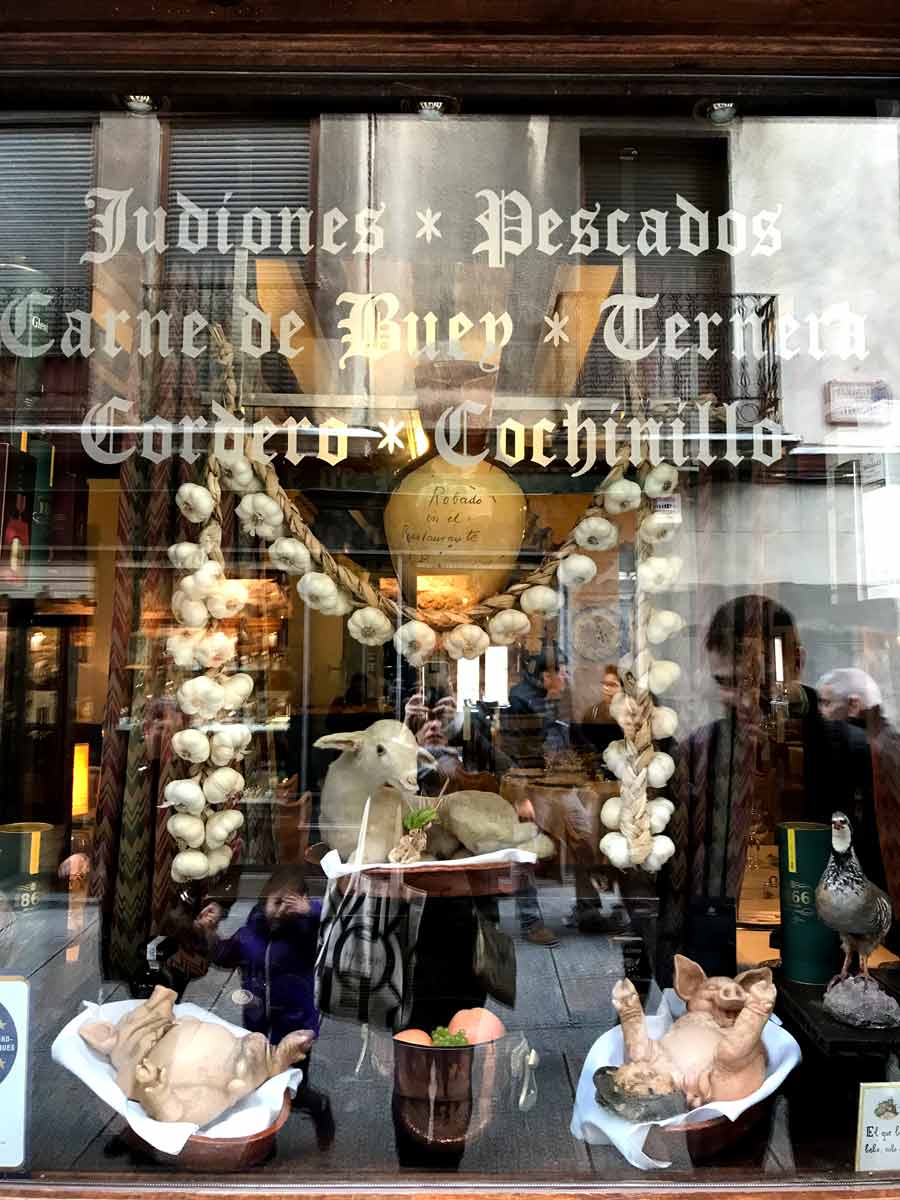 Segovia is also very famous for its traditional and delicious gastronomy mainly oven-roasted baby pig (cochinillo) or baby lamb (cordero lechal), also the super powerful Castilian garlic soup (sopa castellana), you definitely have to try some (or all) when visiting!
More photos in our Instagram account. Questions or comments? Please, write on! Want to make a minimap, get involved!